To mark International Women's Day, England Squash has joined forces with clubs nationwide in a bid to inspire hundreds of women on the court this week as part of their Rally Together campaign.
The Rally Together campaign calls on everyone in the squash community to break the bias and take action to support more women and girls to reach their full potential in squash – whether playing, coaching or refereeing.
Currently, just 21% of all regular players in England are female according to Sport England's latest Active Lives survey.
To level the playing field and boost female participation, England Squash has supported 58 squash clubs to stage Rally Together female taster sessions between 4-12 March.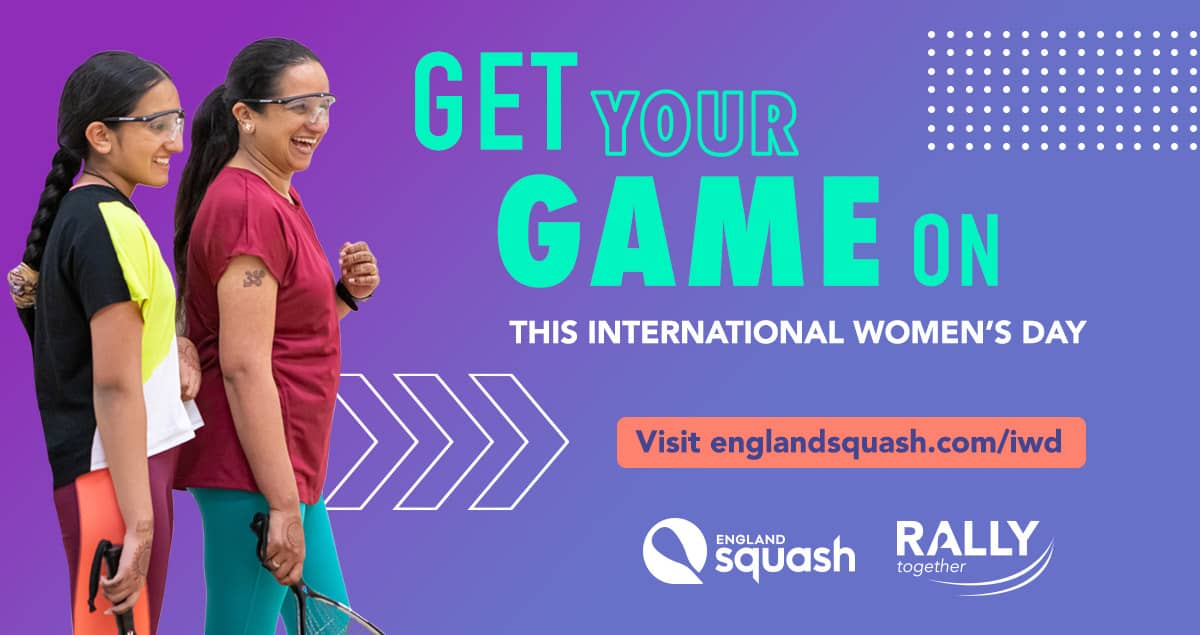 Targeted at beginners, these fun and informal group sessions are designed to give hundreds of women the chance to pick up a racket and discover this exciting, social sport.
Jo Rowbottom, Head of Partnerships and Communities at England Squash said: "We're thrilled to team up with so many clubs to stage Rally Together events to engage more women. These events help build further upon the work we are doing to try and close the gender gap.
"The Rally Together campaign, in partnership with the squash community, aims to dismantle the barriers that stop women and girls from taking part, and it is through this collective action that we can tackle the gender imbalance.
"This ongoing campaign is a chance to highlight and address why squash might not appeal to women and girls, and to explore ways to create a more enjoyable and inclusive environment.
"With fewer women enjoying sport than men according to new research from Sport England, we need to consistently challenge the obstacles that make the activity less enjoyable for women, and ensure that no woman is excluded."
To find out more about Rally Together events visit www.englandsquash.com/iwd