Last updated on February 16th, 2022 at 06:06 PM
Richard Lang is a decorated former professional cyclist turned tech entrepreneur. Starting his cycling career at the age of 16, Lang went on to represent his home country of Australia, achieving wins in numerous events including 1st place overall at the UCI Oceania Tour 2011.
At the age of 24, Lang transitioned into a coaching position and started channelling his knowledge and experience into helping others. This inspired him to create Spoked, an app that brings the benefits of a personal coach to every cyclist. 
Spoked is built for everyday riders, but is shaped by world-class knowledge. It was built on the collective expertise of Dr. Nic Berger, who has a Masters in Exercise Physiology and earned his PhD in 2007, and Chris Newton, an Olympic medalist and Great Britain Cycling coach.
Spoked helps to make sports science and data simple and accessible for every cyclist, helping them build their knowledge and habits and achieve new PBs.
At its core, Spoked helps people improve on the bike by providing a simple, easy-to-follow plan, shaped by personal feedback and smart algorithms.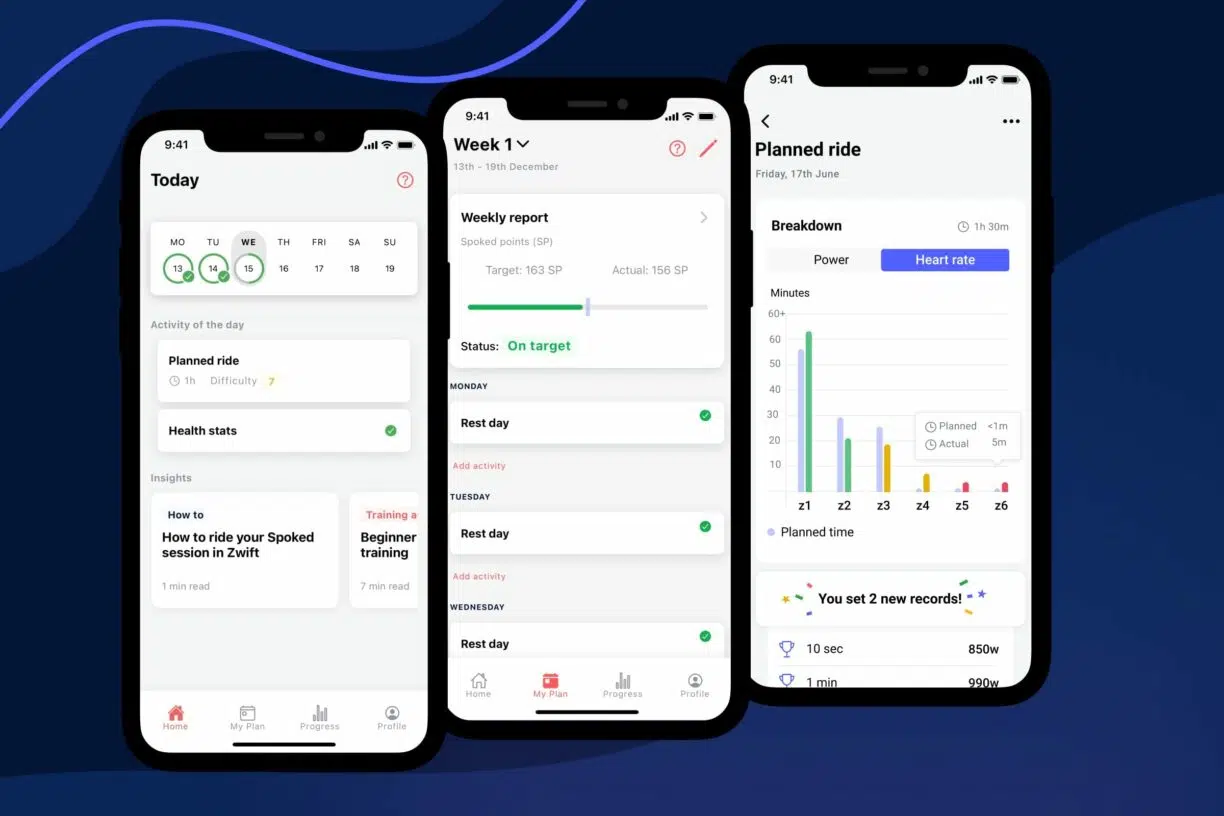 Each individual rider's plan adapts via smart technology in response to five main variables; time in zones, the perceived difficulty, sleep, physical and mental freshness.
It is this unique blend of hard cycling data and the 'human touch' of personal feedback that creates a holistic experience for the riders. 
Spoked also aims to educate riders of the fundamentals of cycling, helping users at every stage of their cycling journey.
Riders can trial Spoked for 14 days for free before signing up to a flexible plan at £11.99/month. Alongside the personalised training sessions, Spoked has an established and supportive community of cyclists and experts to provide feedback and advice to other users. 
Richard Lang, Founder of Spoked says "What's been interesting is challenging the idea that coaching is just for people with a serious goal.
If you look at the general health and fitness industry, personal trainers and workout apps are huge. Millions of people use them every day.
We see coaching in the same way. Spoked makes it simple and easy for anyone to enjoy the benefits of a personal coach." 
He continues "Another element that sets us apart is our focus on simplicity. The training experience is vast with the amount of data that is collected and models that can be built, but I believe the fundamentals are underrated and underappreciated.
This is an area where we are doubling down, creating the simplest, most enjoyable training experiences for everyday riders". 
For more information about Spoked, visit spoked.ai and also on Twitter, Instagram, and LinkedIn.