Last updated on August 22nd, 2021 at 03:46 PM
Sony have announced two powerful additions to its audio range dedicated to delivering deep bass.
Expanding the EXTRA BASSTM series, the SRS-XB402M wireless speaker and WH-XB900N wireless noise cancelling headphones, make it easier than ever for music lovers to enjoy their favourite tracks, wherever they are with powerful sound, and easy to use features.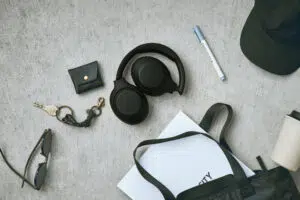 Feel every beat with the SRS-XB402M
Whether you're on your own or with friends, enjoy powerful, bass-filled sound with the XB402M EXTRA BASS™ speaker which enhances lower frequencies, making it perfect for listening to your favourite tunes.
Get powerful sound pressure across a wider area thanks to angled speaker units with a hybrid material edge, which reduces distortion to enhance vocal clarity.
Deep, resonant bass is achieved through the dual passive radiators, while the newly designed front grille enables more sound to escape for a clearer, more powerful listening experience.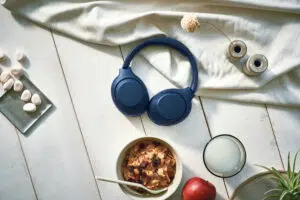 With LIVE SOUND mode, cleverly angled speakers and Digital Signal Processing (DSP) technology sends your music to a wider area, giving you a three-dimensional sound experience, as if you were at a music festival or a concert venue.
The speaker also features multi-colour line lights and a flashing strobe that syncs to the beat, creating a great party atmosphere.
It's now even easier to get the party started with just the sound of your voice with Amazon Alexa built-in on the XB402M. Use your voice to ask for your favourite tune, change the volume and much more.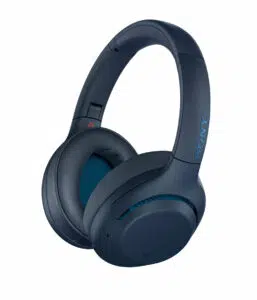 With Spotify Connect™ you can stream your playlists, favourite artists or podcasts through the XB402M in just a few easy steps.
Simply connect the XB402M to your smartphone, tablet or laptop via Wi-Fi and the Spotify app to start listening to the things you love.
Carry your speaker around without worry thanks to the XB402M's IP67 rating.
This means that the speaker is waterproof and dustproof, so you can listen in the kitchen or even the bathroom without concern. Additionally, the XB402M is shockproof[4] and rustproof, so it's durable enough to party anywhere.
Party for as long as you want with up to 12 hours battery life[5]. BLUETOOTH® compatibility means that you can easily pair the speaker to your smartphone, tablet, PC and more.
Love the bass and lose the noise with the WH-XB900N
Hear the bass and nothing else with the new WH-XB900N wireless headphones thanks to Digital Noise Cancelling. Digital Noise Cancelling cuts out ambient noise so you can hear more detail in every track.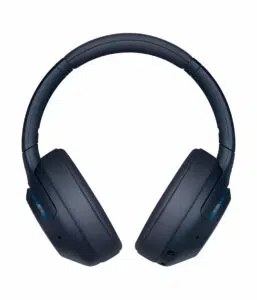 For those situations where you need to hear your surroundings, the WH-XB900N headphones include a quick attention feature – simply touch the right earcup to quickly lower the volume of your music, enabling you to hear ambient sounds and conversations.
Touch control lets you swipe the touchpad on the right earcup to play, pause, go back, skip songs and adjust the volume, making them perfect for use on the go.
The WH-XB900N headphones provide up to 30 hours[6] of music with wireless freedom, allowing bass-heads to immerse themselves in music, both day and night. The WH-XB900N headphones also have a quick charge function that provides up to one hour of wireless playback after just ten minutes of charging.
Your headphones are optimized for the Google Assistant, Amazon Alexa and your smartphone's native assistantlike Siri, helping to provide a smarter, hands-free, voice-controlled experience.[7] Just tap a custom button and ask your preferred voice assistant to play your favourite tracks and more.
EXTRA BASS™ beats
Sony's EXTRA BASS™ range is specifically designed to deliver powerful, deep and punchy enhanced bass response, making it ideal for fans of chart-topping music.
You can enjoy Sony's much-loved EXTRA BASSTM sound on its range of portable wireless speakers, headphones and high-power audio systems.
At CES 2019, Sony announced three new portable wireless speakers to the range with the XB32, XB22 and XB12 as well as the XB72 high power speaker.
Most recently, Sony added the WH-XB700 headphones to its line-up. Available from April, these headphones include improved vocal clarity, voice assistant compatibility and wireless freedom with an impressive battery life of up to 30 hours.
Pricing and availability
The SRS-XB402M will be priced at approximately £250 / €279 Irish and available in July 2019.

The WH-XB900N will be available in blue and black and be priced at approximately £230 / €269 Irish. Available to purchase from July 2019.
For more information on the current EXTRA BASSTM range, please visit: https://www.sony.co.uk/electronics/extra-bass-products
Amazon, Alexa and all related logos are trademarks of Amazon.com, inc. or its affiliates.
Up to 30 hours battery life with noise cancellation on. Up to 35 hours with noise cancellation off.
Services offered by Spotify may differ, depending on country or region. "Spotify Connect" is for the Premium users as of December 2018
The system passes the drop test from 1.22m on plywood of 5cm thickness conforming to MIL-STD 810G Method 516.7-Shock
When lighting is off in STANDARD sound mode and the volume is set to approximately half the maximum level. Actual performance may vary from the listed time due to the volume, songs played, surrounding temperature, and usage conditions.
Up to 30 hours battery life with noise cancellation on. Up to 35 hours with noise cancellation off.
Google is a trademark of Google LLC