Last updated on October 12th, 2021 at 06:28 PM
The Science Museum Group, with support from expert partner Cancer Research UK, is opening a world-first free exhibition exploring the revolution in science that is transforming cancer care.
This is a key moment in time when one in two of us will be diagnosed with cancer in our lifetime, yet more of us than ever before are living longer, and better with the disease and beyond.
Opening on 22 October at the Science and Industry Museum in Manchester before moving to the Science Museum in London in summer 2022 – Cancer Revolution: Science, innovation and hope is the first major object-rich exhibition to reveal the past, present, and future of how cancer is prevented, detected and treated.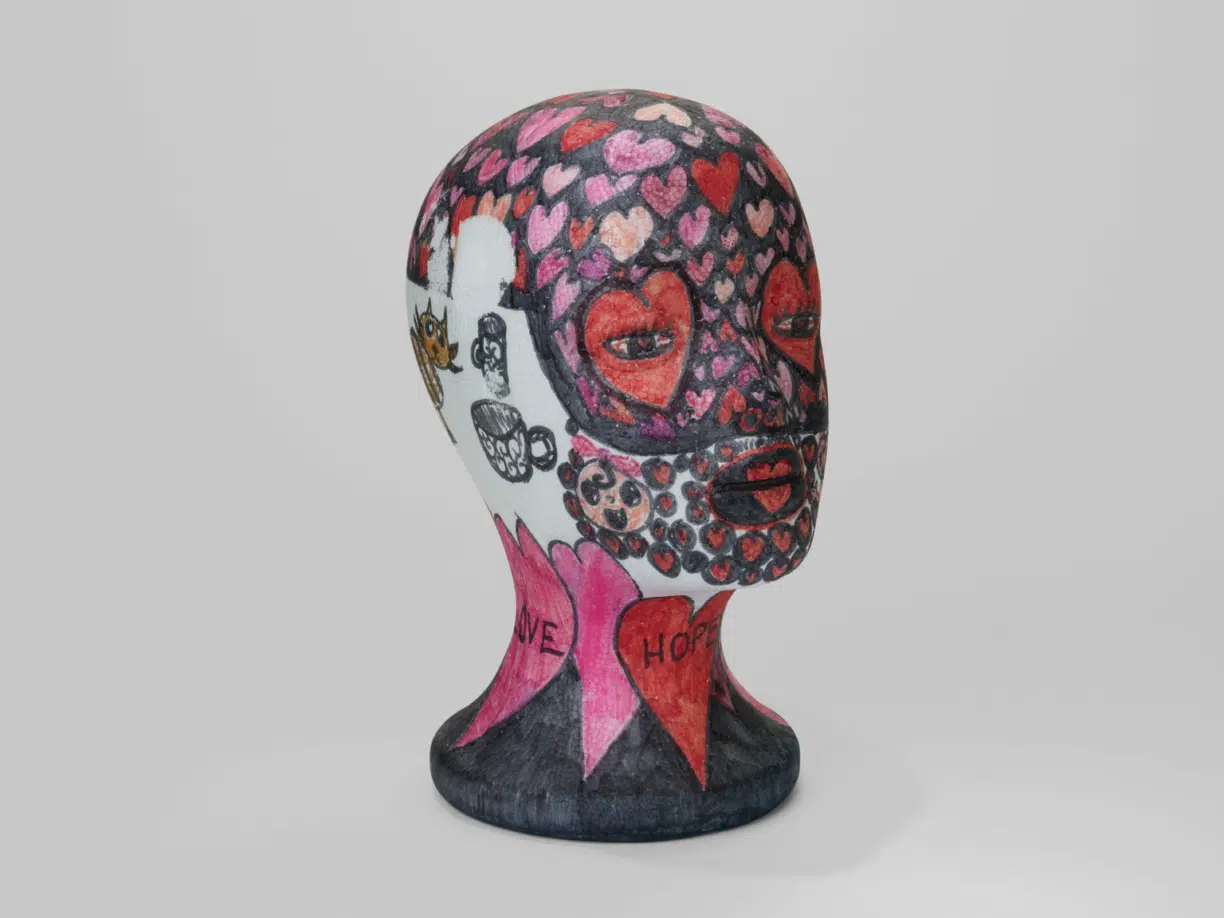 Through seldom and never-before-seen objects and stories, cutting edge treatment and research, reflection, new artist commissions, and installations, film, photography, interactive exhibits, and a breadth of personal stories – the exhibition will present the stories of people affected by cancer, together with those who study and treat it.
Revealing how researchers, clinicians, policymakers, and patients are fuelling progress in a powerful expression of shared hope.
From busting myths about the causes of cancer to exploring how the disease isn't unique to humans and how the latest cancer research, early detection technologies, and immunotherapies are advancing cancer care today, Cancer Revolution: Science, innovation, and hope will show how far we have come.
The exhibition reveals how cancer has been treated over the centuries, from high-risk surgeries to the discovery of the first chemotherapy drugs, and the important challenges that remain to be solved.
Among the 125 objects and 30 personal stories included in the exhibition that reveal this monumental journey of scientific discovery is the Radium teletherapy apparatus used at the Westminster Hospital in London in the 1930s by Ernest and Frank Carling as part of the first alternative treatment to surgery that could visibly shrink and treat tumours on display for the first time in over 60 years.
In addition to the story of how Virtual Reality is being used to study cancer and shape treatments, and the first dinosaur bone tumour to be identified, on display in the UK for the very first time.
Visitors will be introduced to the researchers and remarkable science that is transforming our understanding of the disease and ways of treating it – particularly in its more advanced stages.
It also focuses on new technologies being used to detect the disease in its earliest stages and that scientists are studying how cancers grow and change in more detail than ever before.
The exhibition will showcase the therapies that re-engineer immune cells to better recognise cancer and novel technologies that are helping to detect cancer earlier.
Katie Dabin, Lead Curator of Cancer Revolution said: 'We are immensely proud to be able to bring to life for the very first time the awe-inspiring story of how far cancer treatment has come.
Despite the advances in survival that have been made, there are still big questions to address.
Why do treatments sometimes stop working? Why does cancer come back in some people but not others? How can we help more people with cancer live better and longer?
'While we can't cancer-proof our lives, more people than ever before can be treated or live with the disease for a long time and we can take agency in the face of it – from speaking more openly about it, being aware of its causes and symptoms, dispelling misconceptions and stigma, and being open to finding out more about it.'
Michelle Mitchell, Cancer Research UK's chief executive, added: 'This major new exhibition will show how cancer care is being revolutionised, thanks to research which is making transformative steps in the prevention, diagnosis and treatment of cancer—a disease that has such a devastating impact on millions of people and families.
'This past year has highlighted the value of investing in science and medical research, and what can be achieved with collective focus and collaboration. 
Just like science is our route out of the pandemic, science is our route to beating cancer. So much progress has been made in the global fight against the disease and this inspirational exhibition will show our optimism for the future.'
Shaped through collaboration with people living with and impacted by cancer, the exhibition will take visitors on a journey of discovery with scientists, clinicians and patients in their own words.
Explore everything known so far about what cancer is and what causes it, why scientists are focusing their research on understanding how and why cancer evolves, and what the future of cancer care looks like.
The exhibition brings together key collections loaned from the Royal Tyrrell Museum, Canada; Royal College of Surgeons of Edinburgh; Wellcome Trust;  University of Manchester Museum of Medicine and Health;  Natural History Museum; and Royal Botanic Gardens, Kew, displayed alongside objects from the Science Museum Group Collection.  
The exhibition shares stories of the scientists and clinicians advancing cancer science and care, from institutions as diverse as Cancer Research UK Manchester and Cambridge Institutes, the Institute of Cancer Research, The Christie NHS Foundation Trust, Manchester University NHS Foundation Trust (MFT), The Francis Crick Institute, Moffitt Cancer Centre Florida, International Agency for Research on Cancer and the Royal Marsden Hospital, amongst many others.  
Exhibition highlights include:
· Stories of diverse cancer patient experiences gathered through a special Science Museum Group collaborative collecting project show no two experiences are the same.
From the beads marking every step on a child's treatment journey to the wig stand decorated by a daughter, and a garden fork integral to an individual's recovery, visitors will get to know the individuals behind highly personal items.
· On display for the very first time in the UK, the first malignant bone tumour to be identified in a dinosaur fossil, discovered in 2020, will reveal the surprising truth that rather than being a modern disease, cancer has long affected living things including dinosaurs from prehistoric times to the plants that are around us today.
· Never-before-displayed objects, including a cast for holding in place radium seeds in the treatment of skin cancer of the hand from the 1950s, tell the story of The Christie NHS Foundation Trust's transformative 'Manchester Method for radiotherapy' which originated in Manchester and revolutionised the practice of radiotherapy around the world.
· Many of the latest technologies and treatments transforming cancer care including the Cytosponge (swallowed like a pill this is reshaping the early detection of signs of oesophageal cancer) and the Galleri test (which is designed to detect over 50 types of cancer from one blood sample and is currently being trialled by the NHS).
· 10 pioneering studies featured together for the first time, including the work of the CanBuild Project team who are building tumours from scratch – engineering mini tumours that realistically grow and change like human cancers, with the aim of improving how new treatments are tested and to look for new therapies that target the cells that support tumour growth.
· Artworks provide poignant and contemplative moments including the premiere of an atmospheric soundscape by renowned artist Katharine Dowson – featuring the voices ten years on of some of the patients included in her accompanying 'Silent Stories' glass radiotherapy mask sculpture art installation, photography from Nudrat Afza's 'Shadow and Light' collection which captures her sister's breast cancer treatment journey on public display for the first time, and a glass sculpture by artist Luke Jerram depicting the Papillomavirus, part of his 'Glass Microbiology' series.
· Hear what life is like inside a chemotherapy treatment day unit through an immersive audio soundscape recorded at Tameside Macmillan Unit part of The Christie NHS Foundation Trust.
·       Encounter up close the complex make-up of tumours through a three-metre large-scale tumour 3D installation created especially for the exhibition. 
· A specially commissioned Hallmarks of Cancer light installation by CLAY Interactive Ltd shows how cancer cells behave.
· Interactive digital exhibits test visitors understanding of cancer and put what they are discovering into action; including exploring the differences between cancerous and normal cells, a quiz myth-busting the causes of cancer, and treating a tumour using different therapies.
· A live research and dialogue section gives visitors the opportunity to open up conversations about cancer – sharing their own experiences and the chance to vote for which research area needs the most attention.
At the Science and Industry Museum, the exhibition is funded by principal sponsor Pfizer and major sponsor QIAGEN, with support from Redx Pharma Plc.
At the Science Museum, the exhibition is funded by principal sponsor Pfizer, with support from Julian Howard.
For more information about Cancer Revolution: Science, innovation and hope exhibition and to book free tickets to see it at the Science and Industry Museum in Manchester, visit https://www.scienceandindustrymuseum.org.uk/whats-on/cancer-revolution
Visit the Science Museum website and sign up to their newsletter to be the first to find out when tickets will be available for London.