Reebok have announced its latest iteration of the Club C silhouette: the Club C Double Geo.
As part of the Club C family, the women's sneaker features distinct new design details, including a bold platform and geometric shape, guaranteed to stand out.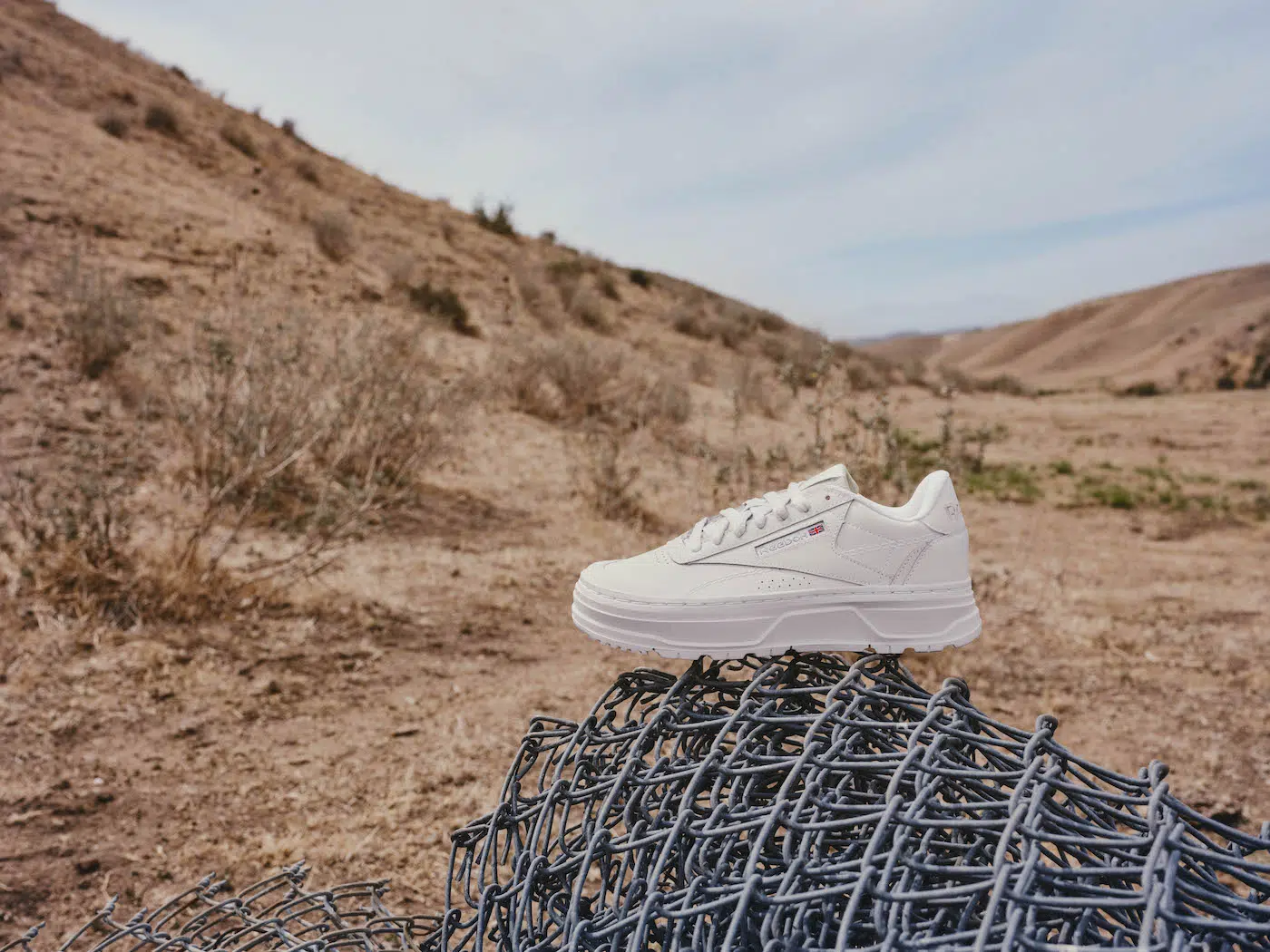 The Club C Double Geo is designed to encourage bold expression and joy without judgement through its fun colourways and design elements.
The silhouette portrays a statement-making, fashion-forward vibe, making it suitable for any occasion and easy to dress up or down.
With classic, familiar design lines and signature Club C details, the shoe retains the essence of what makes the Club C iconic and pushes it further by combining it with a unique platform resulting in a perfectly balanced sneaker exclusively for her.
With its lightweight, new proportions and geometric shape, the Club C Double Geo is a fresh take on a classic with an exciting, sleek profile.
The Club C Double Geo will be available in a variety of colourways including frost berry, black, and white.
The sneaker will be offered in women's sizes starting July 21 for $90 on Reebok.com and select retailers.