Last updated on December 12th, 2021 at 05:24 PM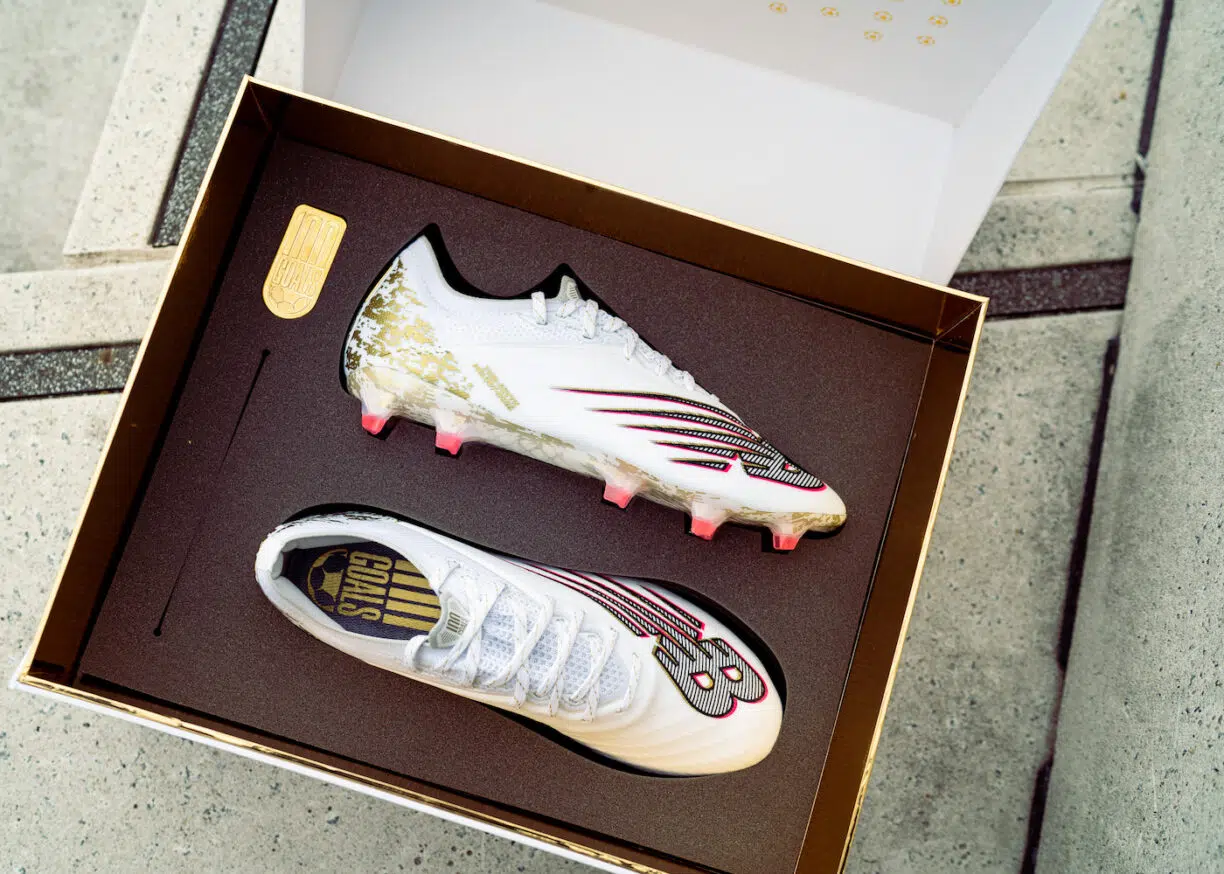 Raheem Sterling has a new pair of custom New Balance boots, designed in tribute to him scoring one hundred Premier League goals. 
The gold edition Furon v6+ was unveiled shortly after the Manchester City forward secured his place in history, following a goal against Wolves at the Etihad.
Bespoke gold details have been applied to the boots, whilst the words '100 Goals' feature on the insole and tongue, marking the impressive milestone.
Raheem joins an illustrious group of players in the 100 club.