Raheem Sterling and New Balance reveal a limited-edition Furon v7 that celebrates the England international's journey to stardom, called Route to Success.
The signature football boot, inspired by the patterns of the seats on a classic British bus, is created in tribute to the dedication shown by Raheem's sister to support his dream and the sacrifices they made together when travelling to his training sessions.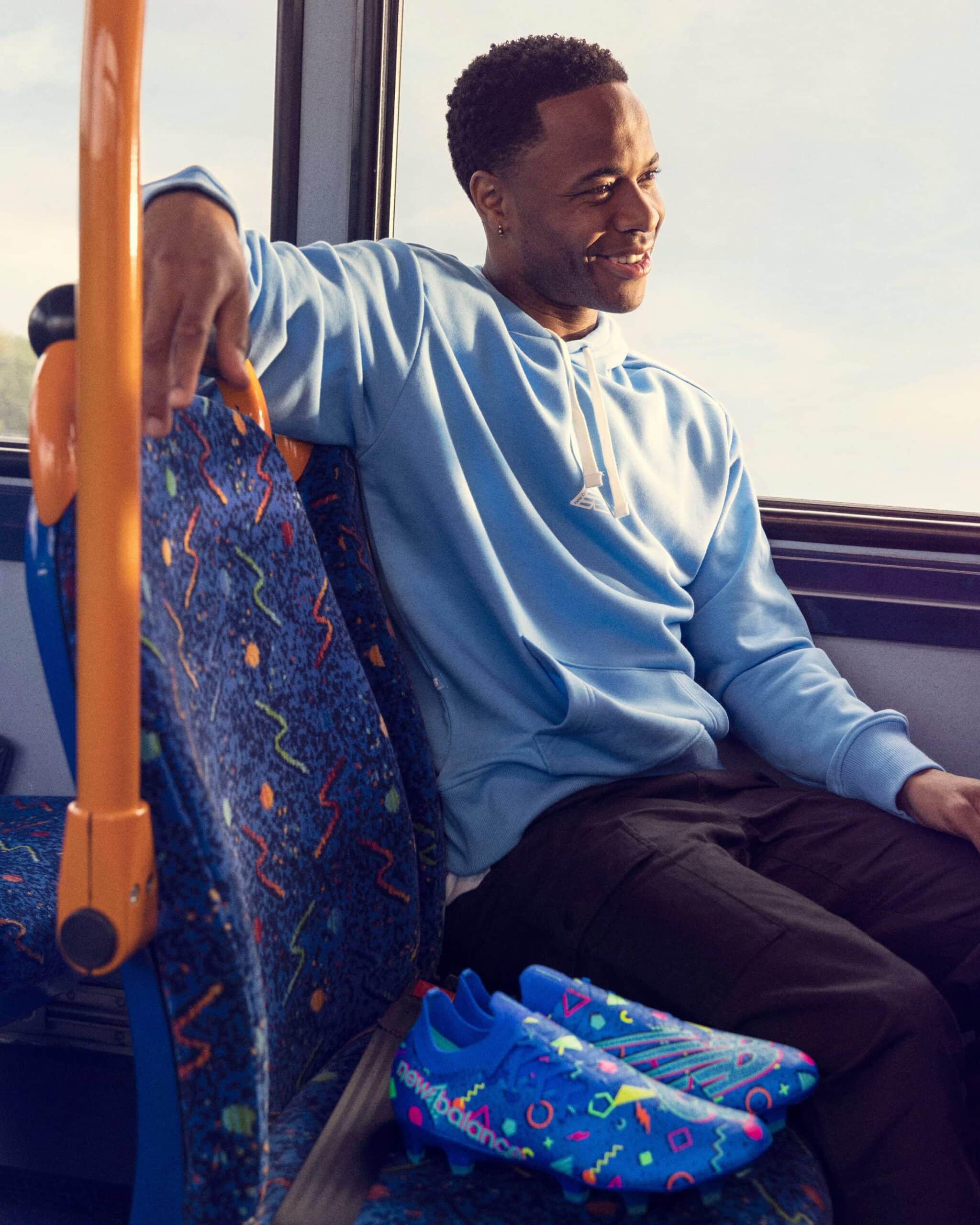 The Route to Success Furon v7 represents the England star's relentless pursuit of success and family sacrifices made along the way.
Raheem Sterling said "My journey to this point was far from easy but when, as a family, we didn't have a lot, we always had each other, and we pushed each other to be the best we could possibly be.
My family always encouraged me to follow my dreams and it's that confidence that helped me get where I wanted to be. Everyone made sacrifices. Everyone contributed to my success. It was a team effort from start to finish."
Andrew McGarty, New Balance Head of Global Football Sports Marketing said "Watching Raheem work with the New Balance design team on this limited-edition boot highlighted how dedicated he is to anything he takes on.
The Route to Success boot honours the hard work and sacrifice Raheem gives to the game every day and we love highlighting his story to inspire fans around the world!"
Raheem, who collaborated with New Balance on the design of the boots, will wear them in upcoming fixtures in September.
A limited number of pairs are now exclusively available from select retailers and online at www.newbalance.com/football (US residents) and www.newbalance.co.uk/football (UK residents).