Let 2021 be your best year yet with the help of one of award-winning Ragdale Hall Spa's fabulous new fitness retreats, and take some much-needed time for yourself to get fitter and healthier whilst indulging in blissful relaxation amid the soul-soothing Leicestershire countryside.
Ragdale Hall Spa's newly refurbished Heart & Soul Fitness Studios will provide the perfect environment to reconnect with yourself; to inspire your heart and shift your soul to give you the most rewarding fitness experience possible, so you can look forward to a brighter future.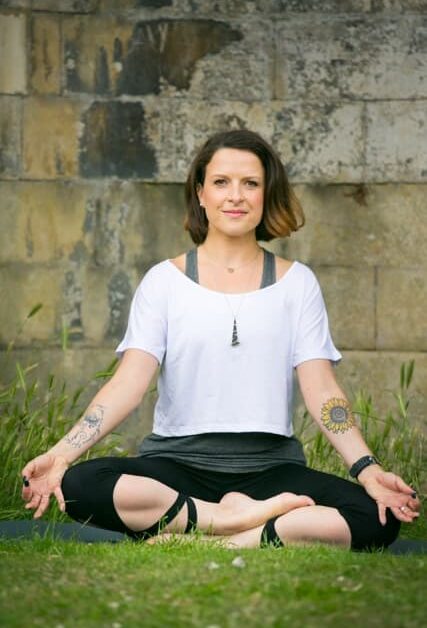 Join Meg Jackson, founder of Real-Life Yoga on a two-night yoga retreat to discover the positive benefits of yoga (Friday 5th- Sunday 7th February 2021 – Yoga for Un-Bendy Beginners, Thursday 6th- Saturday 8th May 2021- Finding your Flow, Thursday 2nd – Saturday 4th September 2021 – Building on the Basics).
You'll learn poses and practices and be equipped with the tools and knowledge so that you can feel confident continuing your yoga journey at home or in a class. Prices start from £398 per person.
Ragdale Hall's two-night Dancercise break promises to be just the inspiration you need to help you on the journey to a fitter, slimmer you while getting the feel-good benefits of dance.
"We were straight into learning some fantastic routines, including a hot Latin Salsa and an energetic jive!
There was a mixed range of abilities and all the routines were delivered by dance teachers who ensured we were challenged, but that nothing was too complex." – Julie Player, Fashion Editor, Simply You.
(Thursday 8th – Saturday 10th July 2021, Thursday 7th – Saturday 9th October 2021 or Thursday 25th – Saturday 27th November 2021.) Prices start from £187.50 per person per night.
Ragdale Hall Spa are also launching a brand-new fitness break, Mindful Martial Arts (Thursday 17th – Saturday 19th June).
The ancient martial art of Tai Chi offers the ultimate antidote to the vagaries of life in the 21st century, allowing you to refocus your mind and restore your body. With prices starting from £187.50 per person per night, you'll learn new skills in a peaceful, restorative environment.
Ragdale Hall are also hosting a two-night Mindful Pilates Retreat, led by experienced teacher and practitioner, Nicola Bowen-Jones (Thursday 1st July – Saturday 3rd July 2021).
Strengthen and tone your whole body as you relax and recharge in glorious countryside surroundings. Pilates not only helps to release tension- particularly in the neck and shoulders, but it also comes with an abundance of mental wellbeing benefits including relaxation and stress relief – which will be explored in depth on this unique retreat. Prices start from £201 per person per night.
Ragdale Hall Spa's fitness breaks include a choice of treatments, all meals and use of all facilities.
For more information please visit www.ragdalehall.co.uk or call 01664 434831.