Last updated on August 22nd, 2021 at 05:38 PM
Public Health England (PHE) has launched a major new adult health campaign, called 'Better Health', to encourage adults to kick-start their health and wellbeing by introducing changes to help them lose weight and keep it off, with personalised advice on eating better and getting active.
Better Health has launched as almost two thirds of adults are overweight or obese, putting them at greater risk of becoming seriously ill from diseases including cancer, heart disease, diabetes – and now COVID-19. 
To help people start their weight-loss journey, a new free NHS Weight Loss Plan app has been made available, helping people make healthier food choices and teaching skills to prevent weight gain.
Among the first to start the NHS Weight Loss Plan are award-winning comedian and actress, Crissy Rock and ex-footballer and sports pundit, John Barnes, both of whom have recently been practising their cooking skills. Crissy and John are trying to lose weight and hope to encourage others like them to do the same.
Comedian and actress Crissy Rock, comments: "COVID-19 has really made me reassess my health and how I live. Almost everyone has been impacted in some way and now is the perfect time to reset and make changes to improve our health.
I've been conscious that I've needed to lose a bit of weight for a while and I want to make sure I'm the fittest I can be. Better Health provides you with options so you can choose what's right for you, but I'm going to be trying the NHS Weight Loss Plan. I'm really excited to get going!"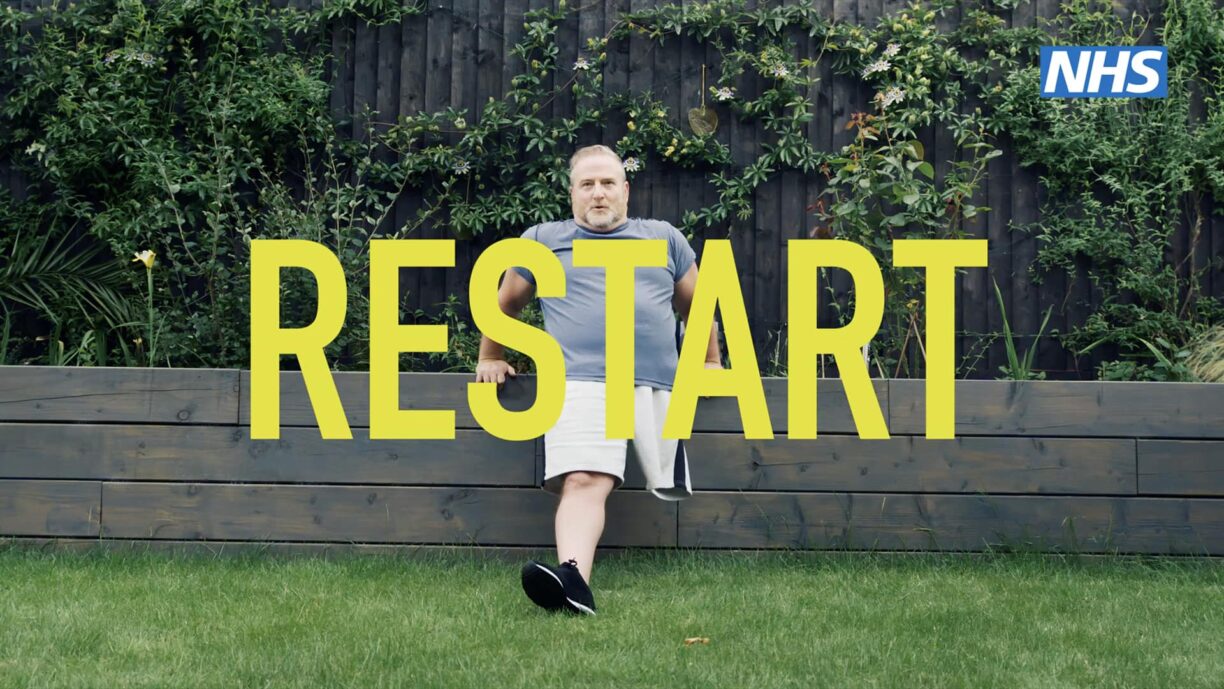 Footballer and sports pundit John Barnes, comments: "As you get older, the extra weight can often build up without you really noticing. While I can't get back to the body I had when I was younger, I know that I could be much fitter.
For me, COVID-19 has been a wake-up call and I'm ready to get my health back on track. Losing weight isn't easy, but Better Health is providing some great tools to help me eat better and be more active, so I'm feeling ready and raring to go."
PHE is providing a range of options to help people to lose weight which can be found at a new Better Health webpage, including the new NHS Weight Loss Plan app. A number of well-known weight management providers will also offer exclusive discounts across their weight loss programmes. Partners include, WW Weight Watchers reimagined, Slimming World, and GetSlim.
A new film has also been released to help people understand what a healthy BMI is and when is the right time to make a change. 
As a part of the campaign PHE have launched a new app for the free NHS Weight Loss Plan, helping people make healthier food choices and learn skills to prevent weight gain. The plan is broken down into 12 weeks so you can:
Set weight loss goals
Use the BMI calculator to customise your plan
Plan your meals
Make healthier food choices
Get more active and burn more calories
Record your activity and progress.
The app allows people to take it one day at a time and it's personalised nature encourages a safe and sustainable way to keep fit and healthy.
Visit nhs.uk/BetterHealth for free tools and support to start leading a healthier lifestyle today.