Last updated on March 8th, 2023 at 08:25 AM
Wanting to become the best in your field of sport or fitness regime is a given for sports and fitness lovers around the world, and one thing we all have in common is we want to monitor and keep a visual check on how well our bodies are performing and how to improve our athletic performance.
I know for one that I have invested good money into a fitness ring, watches and now even trainers over the years and all have given great detail into my performance but then, as things geared up in my progression I wanted something that bit more accurate to tell me if my body was overdoing things or even not doing enough.
This is where I was recently introduced to one such company with claims of being able to do just that. Prevayl is connected clothing that reads your body and gives you personalised insights that claims to help you smash your workout, every time.
It's a bold claim when it comes to fitness and sports trackers when the newly formed company are taking on the giants of Garmin, Apple and Fitbit who pretty much dominate the market.
The difference though is that Prevayl's USP are building cutting-edge technology around their clothing range rather than vice versa which in my opinion is a brave move as we all know there are already fitness wear brands on the market everywhere you look.
Instantly what strikes through are the ambassadors that Prevayl has already got signed up, West Ham and England's Declan Rice and Paralympian Kadeena Cox, it's clear Prevayl are serious about attracting hardcore sports personalities.
When you subscribe to one of Prevayls Smart training packs you'll receive your sensor, and depending on your preference of top either a compressive fit T-shirt or Tank top for men or Adjustable Smart Bra for women all of which have lifetime access to the Prevayl App.
The SmartWear is crafted in a second-skin fit with integrated electrodes and a discreet pocket to hold the Prevayl Sensor close to your chest for optimal biometric reading.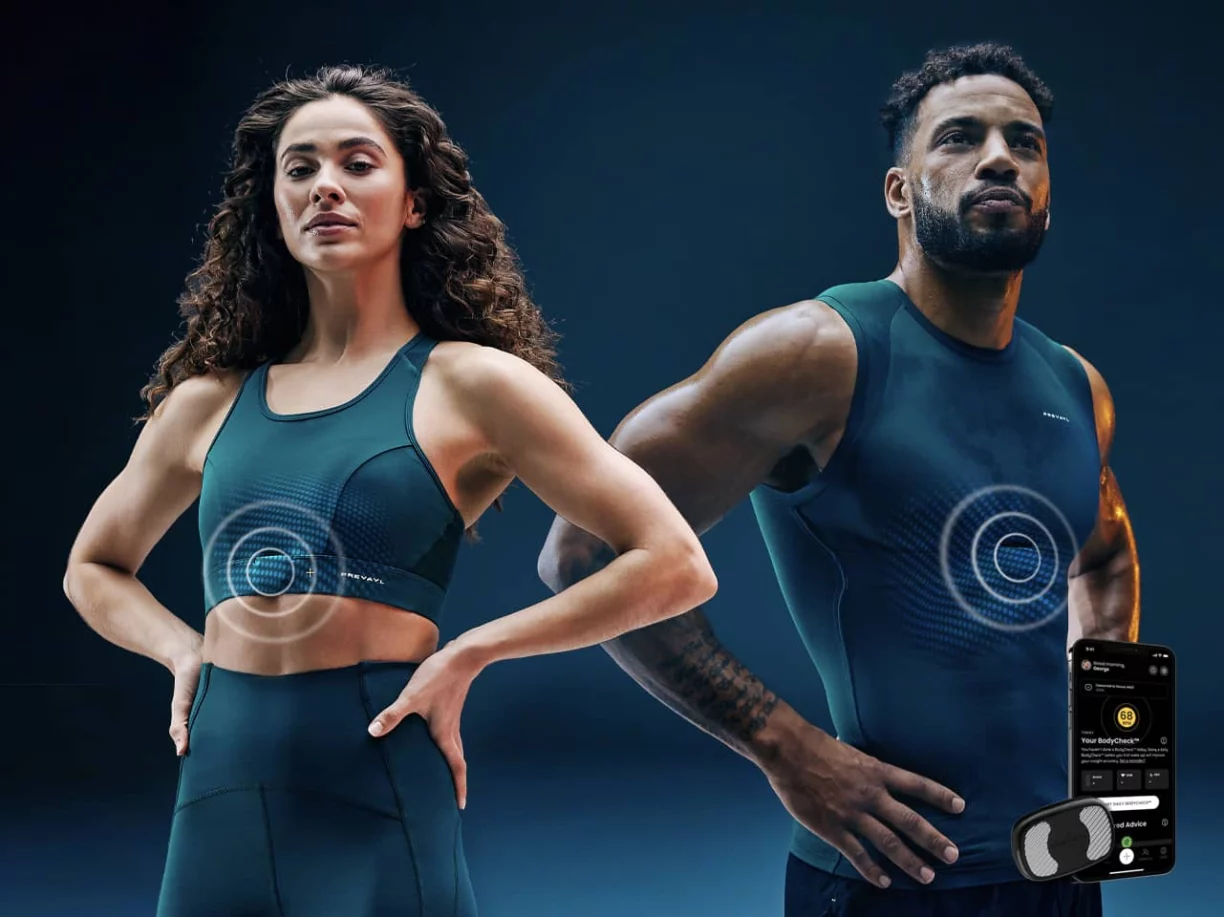 Looking at the size guide I was advised to go down a size so that the shirt fits tightly to your skin, the fabric incorporates a stainless steel yarn that contains electrodes that help collect data from the body during your performance.
The Prevayl team recommended wetting the fibres of the garment where the sensor sits as water strengthens the signal quality of the electrodes and helps to generate the most accurate readings.
On receiving my kit I downloaded the app and connected the small sensor to it, after then placing the device into the shirt, like most fitness/health apps, you set it up by entering details such as weight, height, age and an estimate of how often you exercise.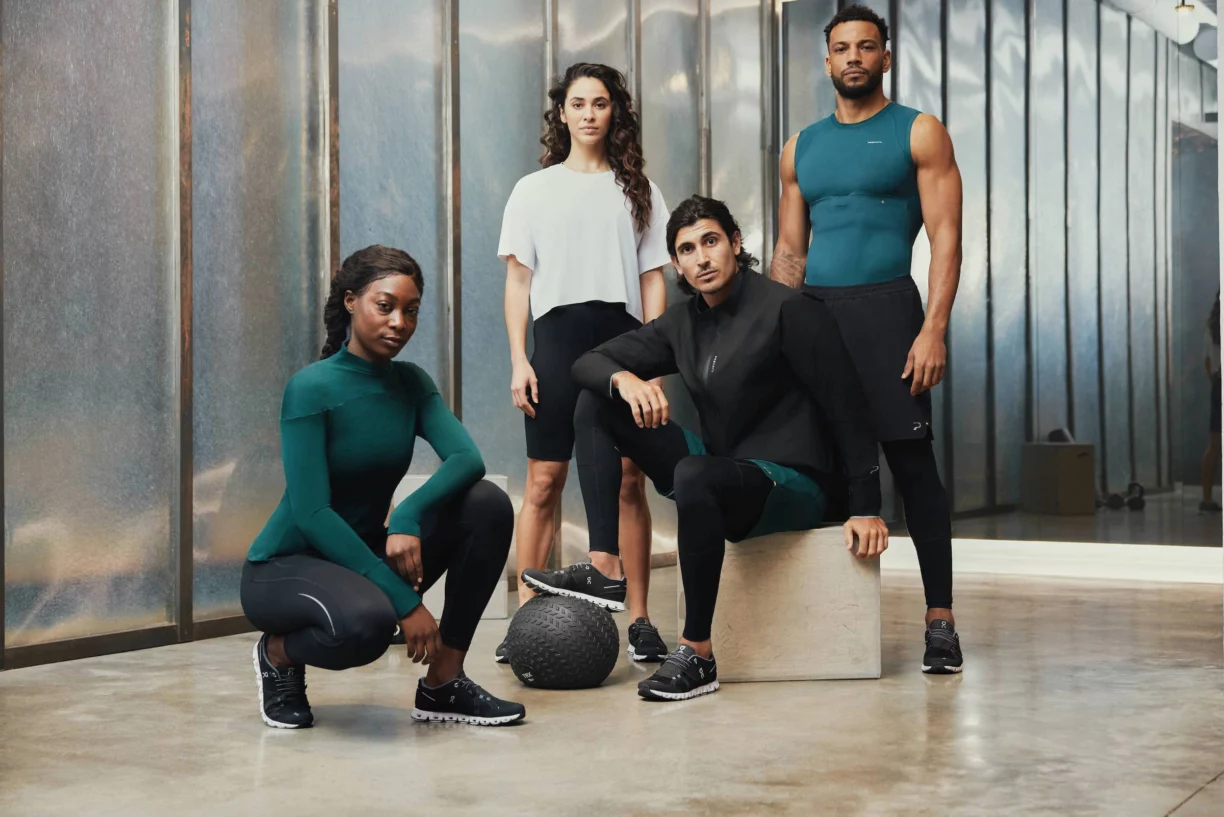 The next step was to perform a bodycheck of 1 min 30 standing and then 1 min 30 of laying down. The device measure clear clinical-grade ECG recordings, heart rate and training zones. And unlike many rival wearables, the Prevayl sensor measures your breathing rate via the chest cavity as well as breathing variability so is perfect for working on your breathwork.
At 1,000 data points per second, the Sensor processes more data than any other wearable on the market and distills them to give you the most accurate insights into your fitness and performance.
The sensor charges via USB-C and should last 10 hours per charge which is normally around 2-hours to charge fully.
The app is clear and concise and right now, there are 12 different sports that can be tracked on the Preyayl app although (I think) you can speak to the guys and they will add in the sport or exercise you require without issue.
The clothing is quality gear but I'm just unsure whether locking people into a specific clothing brand is a wise idea, I feel and it's just my own opinion here, some kind of versatile chest strap would also be beneficial as I had come unstuck a couple of times when my shirts were still in the wash so I couldn't actually use the sensor for my workout that day. Or failing this some alternative highly desirable athleisure wear to drag me and others away from the top brands so as to wear the monitor away from the gym.
Prevayls aim is to bring back the chest strap into fashion (literally), by placing it inside their attractive athleisure/fitness wear rather than just a band around your chest.
Prevayl has big plans in the future to launch a wider variety of clothing and even add sleepwear to its range which I can also see as an extremely beneficial idea.
This is one fitness wear company you should definitely keep your eye out for as they are fast becoming serious contenders in the fitness and sports world now.