Jamie Hunt, former professional Triathlete ,co-founder and former head of product at 2XU, has created a new sportswear brand built upon the pillars of Performance, Sustainability and Ethics.
PRESSIO is built on the relationship founded between athletes and their performance and their desire to create world leading  sporting apparel in a sustainable way.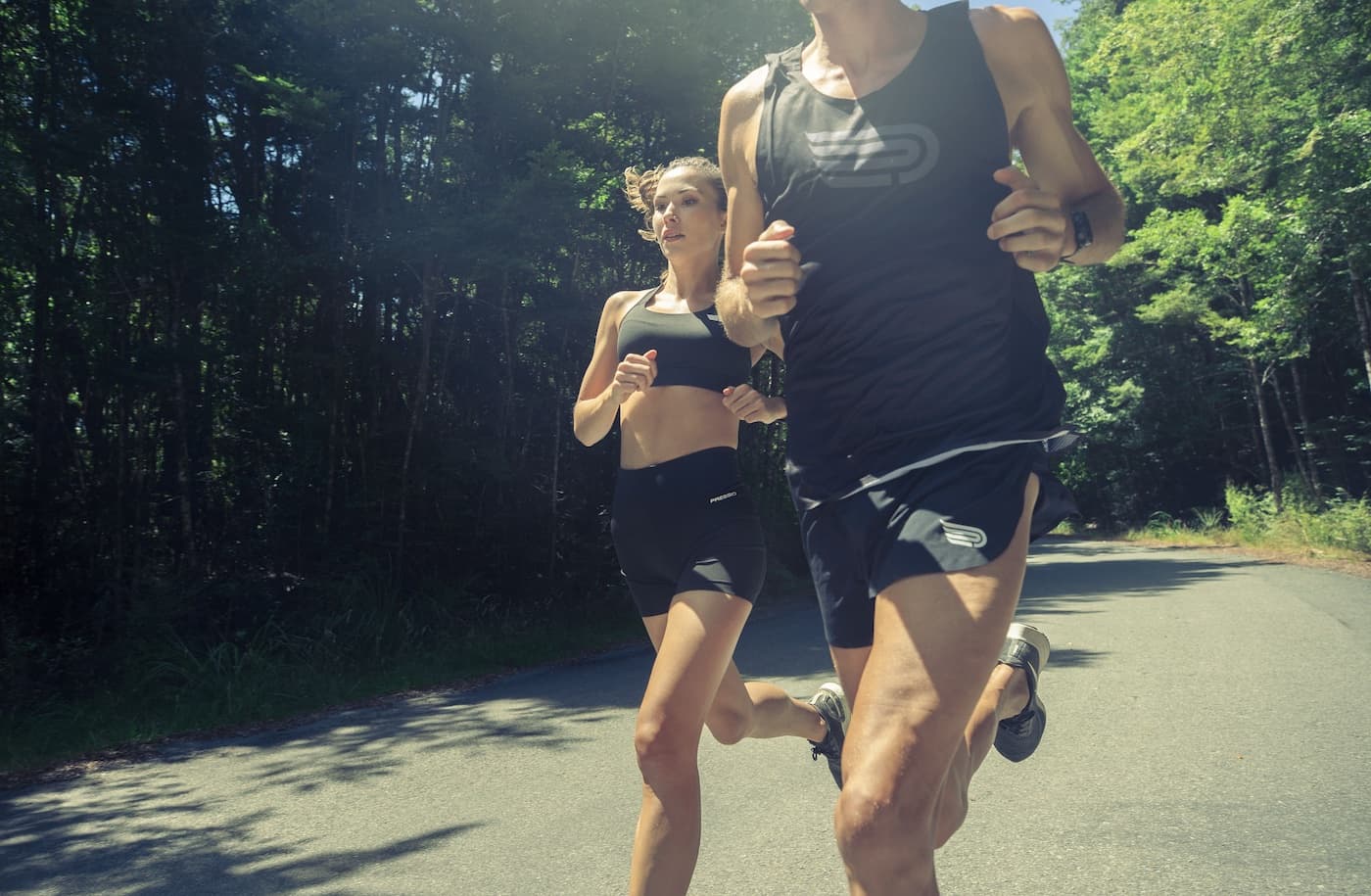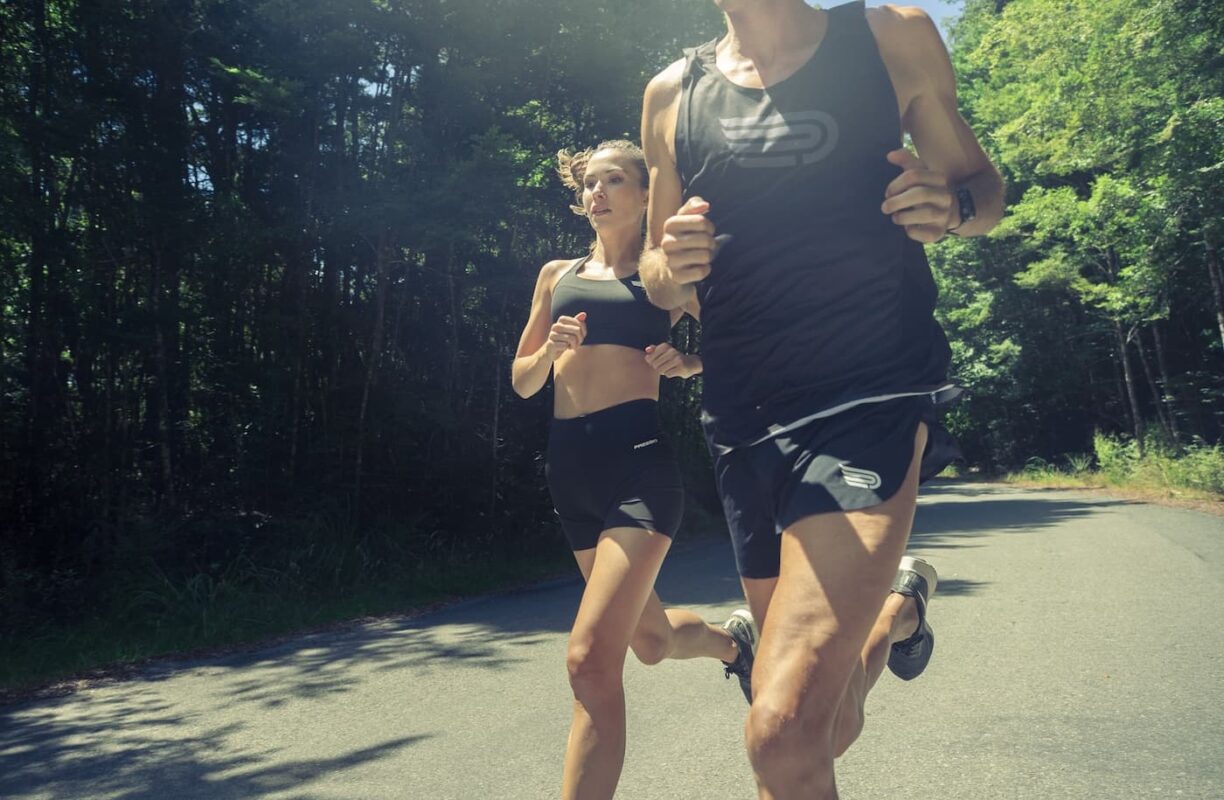 The team at Pressio has scoured the planet in securing and developing world 1st fabrications that offer the athlete unsurpassed performance and in doing so has achieved this by working with some of the world's leading recycled yarn developers including Unifi in the USA and Aquafil in Italy.
Every yarn selection, knitting technique, dying and manufactured, has been rigorously examined in taking this approach. In summary all products are exactly engineered to enhance your workouts and recovery, without sacrificing the community or environment.
Using new printing techniques PRESSIO have been able to eliminate the highly toxic and energy consuming batch drying through the majority of the range, and incorporated 100% recycled fabrics through their run specific collection.
They have also sunk the added costs associated with sustainable production, and curated a collection that's both a product of craft and creativity, as well as being accessible for everyone.
A scrupulous supplier selection process means that only manufacturing communities that align with PRESSIO's high standards and meet or exceed their Code and Supplemental Guidelines, become partners.
The brand is looking to tenaciously engage with civil society, governments, the private sector, and peers to affect systemic change of labour and environmental challenges in the countries with which they work.
Jamie Hunt:
"No sporting brand has truly been able to step up and meet performance parameters in their sustainable fabrications that match non sustainable options.
In my 20 plus years of engineering performance fabrics, this is the range I am most satisfied with. And we have a pipeline of new fabrics still in development, that raise the bar even higher.
We want to give the athletes a sustainable alternative which is in line with price and exceeds performance that has been offered before."
COLLECTIONS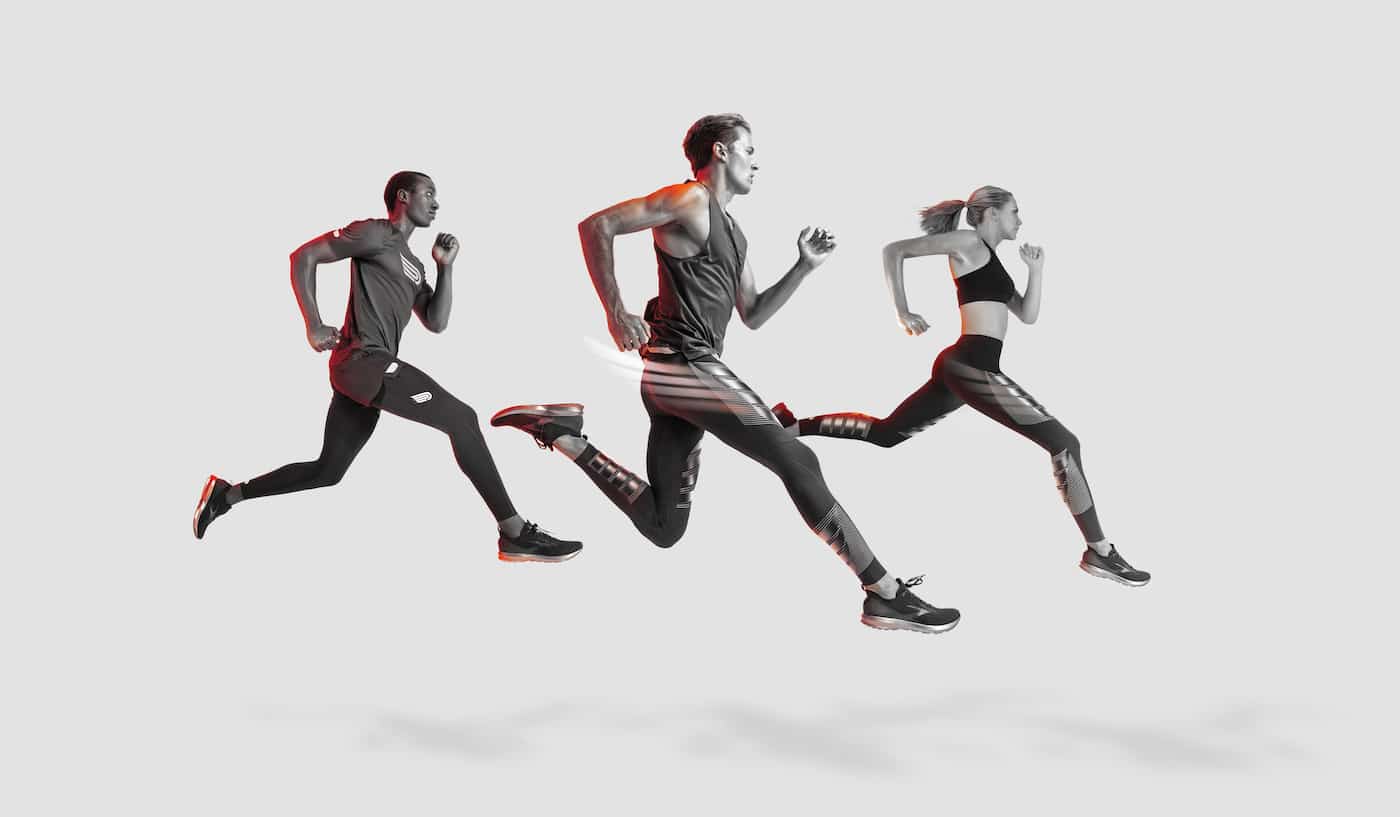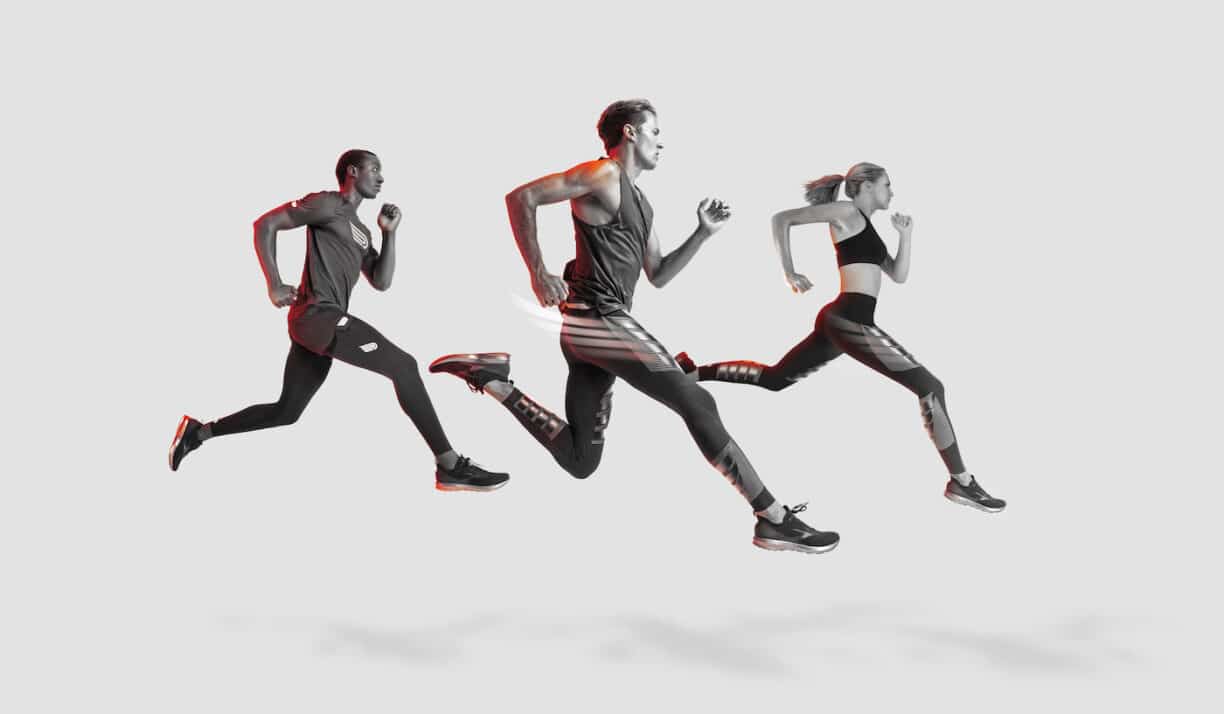 COMPRESSION POWER
Muscle Alignment Power Print (MAPP) offers unparalleled support in compression/sports tights. Wrapping around key muscle groups, helps prevent short and long term injury whilst also aligning the muscles for a greater power output.
This coupled with the EcoPowerCK Fabric, delivers world leading comfort, support and durability whilst still remaining environmentally friendly.
The collection is split into All Sports and Run, designed for explosive/high impact activities and long distance/ endurance athletes respectively.
COMPRESSION EQUILIBRIUM (EQ)
Curated for the everyday athlete, EQ is split into All Sports and Run. The newly developed 36-gauge circular knit, can fulfil the best power to weight ratio while simultaneously offering no sheerness.
This guarantees the fabric is comfortable against the skin, provides unsurpassed moisture management as well as being able to hold muscles in place for injury prevention.
The graduated compression profile improves blood-flow and lymphatic drainage, removing toxins and speeding up muscular recovery.
COMPRESSION SOCK
Created from leftover waste within the supply chain, Pressio Compression Socks utilise Italian Econyl Recycled 6.6 yarns, with superior moisture management control, comfort and durability.
The result is the world's first performance compression sock, sustainably produced, allowing approximately 60% less of an impact on the planet.
The EQ Sock is specially designed for optimal performance, protection and ventilation, whilst the Everyday Sock is made for recovery, and those prone to swelling.
RUN
The Run range, crafted specifically by runners, represents comfortability, support, moisture management and ventilation whilst still offering the perfect fit for wearers.
Using a world-leading sustainable and ethical approach to production, the products are designed with technology to help optimise functionality whilst also using fabrications that are at least 90% recycled.
The run collection splits into two core lines that use both 100% recycled Repreve yarn and Rudolf Silver Plus anti-bacterial technology for performance and odour prevention respectively:
• Arahi – Designed for experienced runners, the collection uses Repreve yarns, and Italian 3D knit mesh structures for advanced ventilation, keeping you dryer for longer.
Added comfort is achieved by using Italian Bonded seamless hems.
• Hapai – Designed to be more commercial, the Hapai collection uses flatlock stitching, comfortable self-fabric binding, along with reflective trims for enhanced visibility day or night.
Prices Start From £60 for Compression and £35 for Run
Available From Selfridges and Browns
ABOUT PRESSIO
Pressio is the new venture by Jamie Hunt, former professional Triathlete and co-founder of 2XU, a high performance sportswear brand  that was sold to LVMH at a nine figure valuation. Pressio products are a world's first, with every piece being meticulously engineered  to help you run faster, jump higher, recover better and enhance the athletic pursuit. Equally, at the core of the brand is the passion to  create new fibres/yarns and methods of construction, sustainably enabling us to care for our planet, without compromising on  presentation, price or performance.