Like toothbrushes, mattresses and make-up, sandals and sliders have a limited shelf life.
Replacing them when they're getting worn out isn't just about keeping up with trends and looking swish at the gym pool or changing rooms though.
Not only are they essential in preventing fungal infections from the poolside they can also prevent injury and protect joints. (rather than limping around in pain).
But with so many options available out there, how do you narrow down the search when looking for a new pair?
One brand we were made aware of recently is OOFOS, recommended by Health Professionals such as Podiatrists and Physiotherapists I wanted to give these a go and see if they can live up to the plaudits.
OOFOS are ground-breaking creators of sports recovery footwear and a brand starting to make its mark across the more general health and fitness / lifestyle arenas as iconically designed footwear with function.
My personal preference would normally be a slider as I being a bit strange hate the feel of something wedged between my toes, but for the sake of wanting to be totally impartial gave the Mens OOriginal black sandal a try out.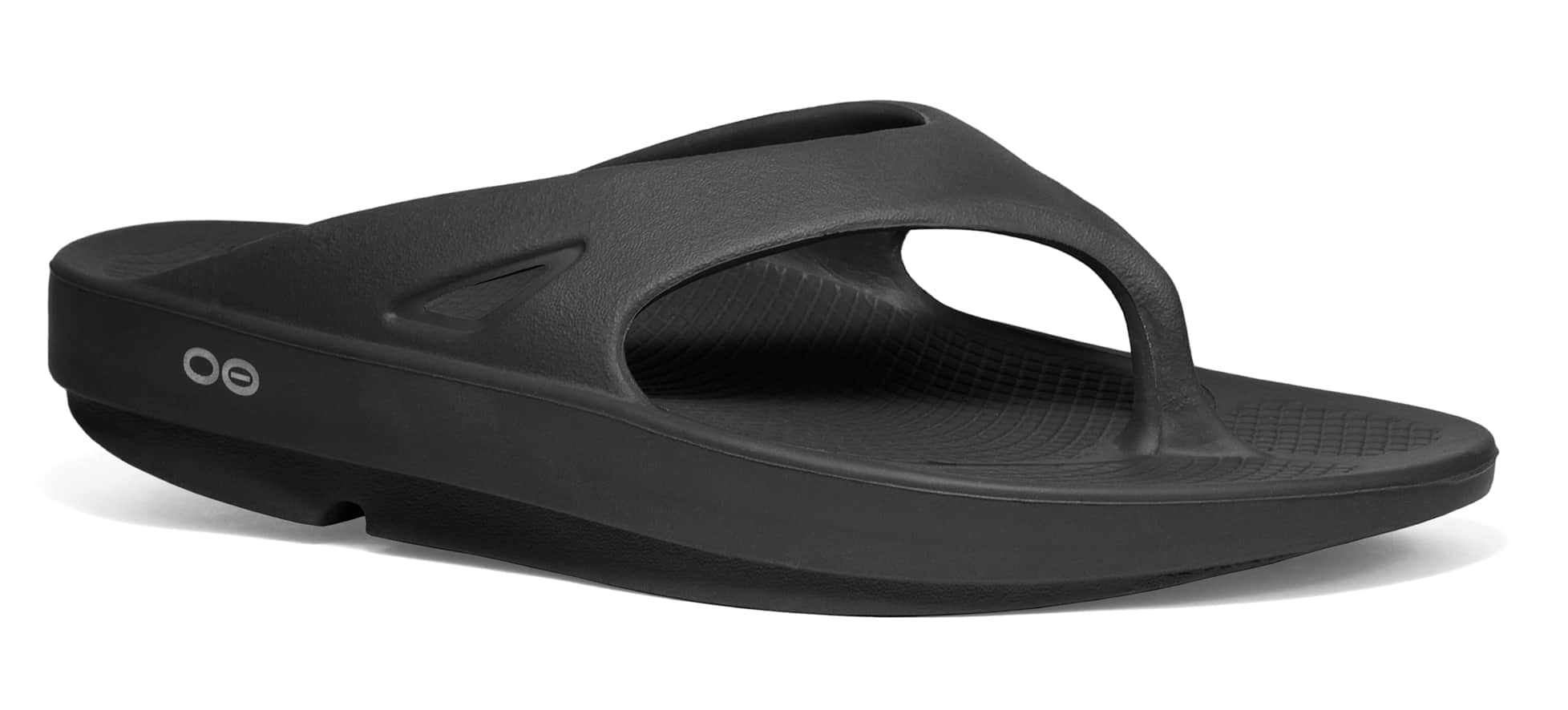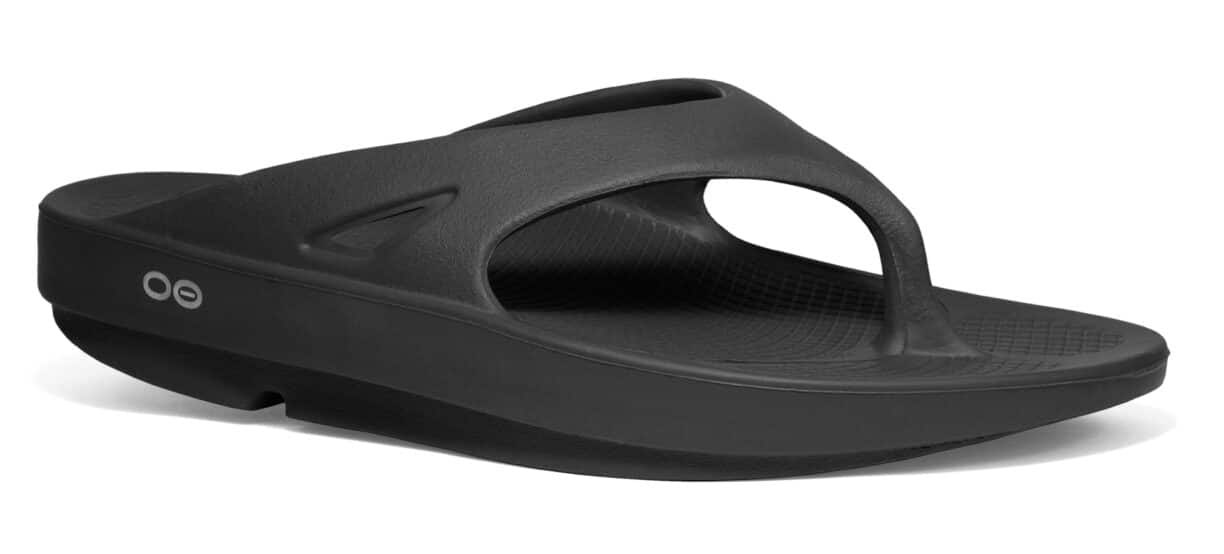 On first reflection one of my favourite things about the OOFOS is the chunky heel. Being on the heavy bulky side it's always nice to wear a shoe that absorbs any kind of impact even when walking and these certainly fit the bill.
And although billed as a standard fit, they were great for my slightly wide feet – because they really do stretch and mould to your individual foot shape, without losing any of their comfortability and integrity.
How do they look?
Really smart, the sole is chunky as I said, giving the OOFOS a real comfortable feel under foot.
There's also a really sweet choice of colours in both the men's and women's, including a chic grey stripe or alternatively in a yellow stripe, I prefer something less understated so went with the plain black with a subtle OO logo on the side of the shoe.
Each pair is made from the brand's proprietary OOfoam™ technology that absorbs 37% more impact than traditional footwear foams and a patented footbed design that cradles and supports the arches
Verdict
A smart slip on sandal/slider that looks the business and delivers on its promises – super-comfortable, super-responsive and ultra grippy. Big thumbs up from me.
OOFOS OOrginal, £45, www.oofos.co.uk