Last updated on December 21st, 2021 at 04:39 PM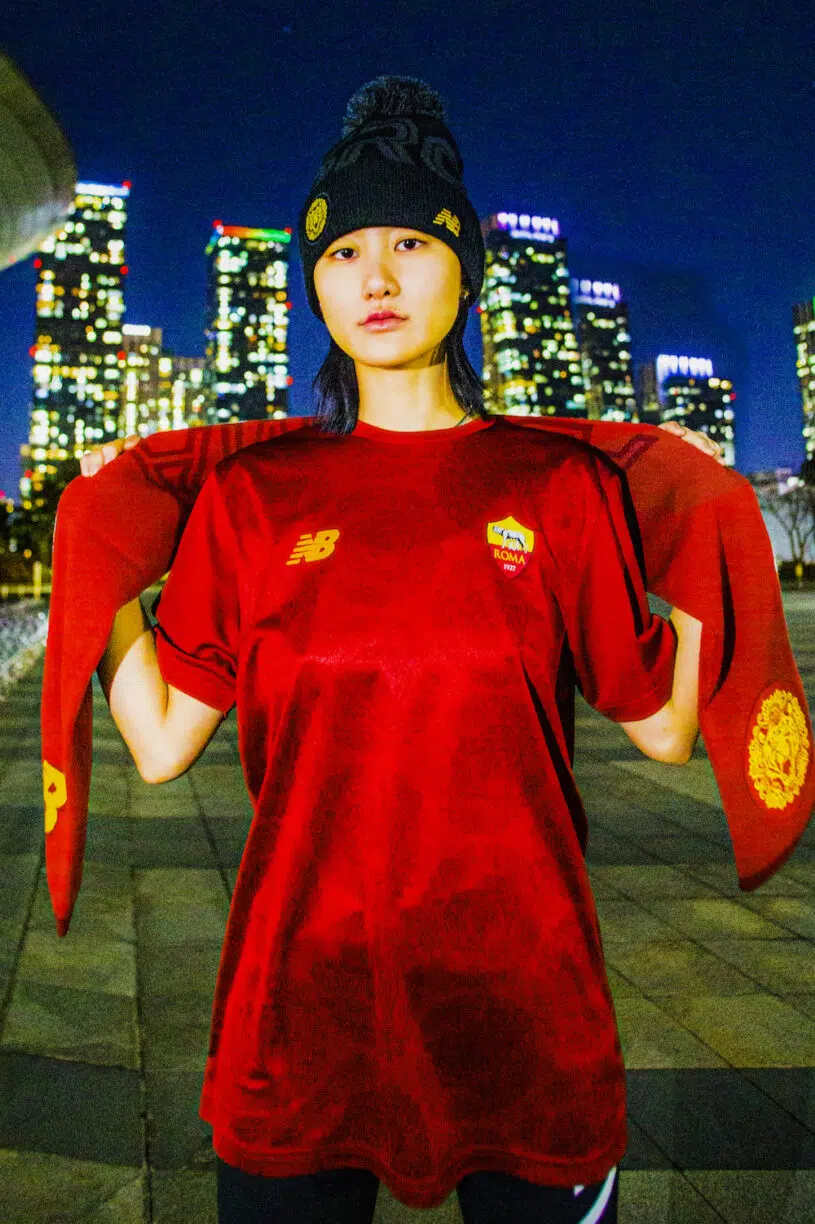 New Balance has released a limited-edition Lunar New Year collection for AS Roma
The eight-piece bespoke line has been designed in celebration of the Year of the Tiger and features a graphic t-shirt, hoodie, 237 trainers and football.
Off-pitch items including a cap, bobble hat and scarf have also been added, each embellished with a golden tiger print in recognition of the holiday.
The release is part of New Balance's 'Only Roma' campaign for the 2021/22 season in recognition of Roma as a way of life.
The full collection goes on sale 20 December 2021, and will be available to buy at www.newbalance.com/football (Europe) and www.asroma.com (worldwide)