Last updated on November 13th, 2023 at 02:06 PM
Odyssey Golf, renowned for its groundbreaking innovations in putter design and hailed as the #1 Putter on Tour, has introduced an extraordinary lineup featuring the Ai-ONE and AiONE Milled Putters.
Beyond the typical marketing hype, I delve into what makes these putters truly exceptional and whether they live up to the buzz.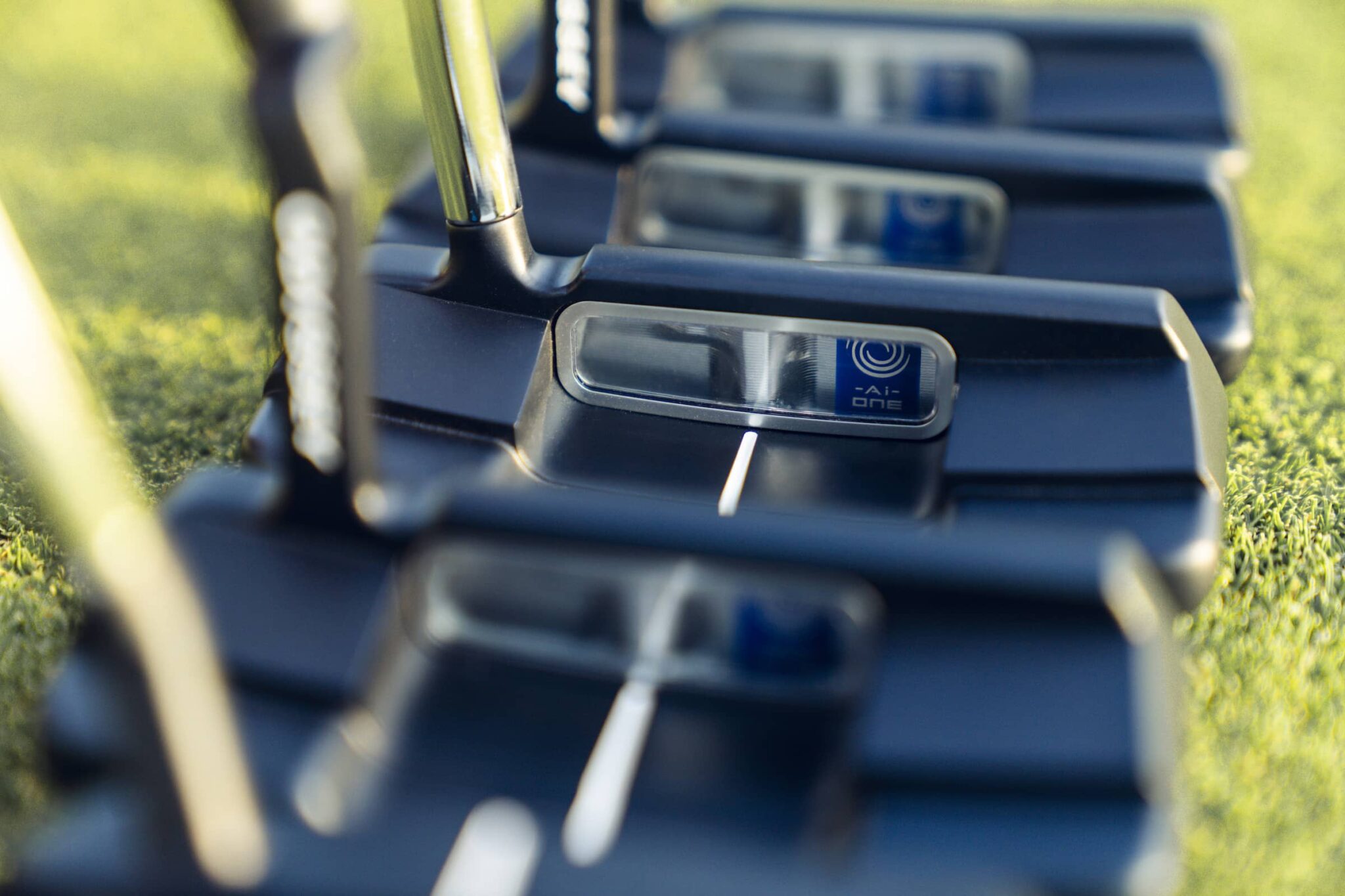 Ai-ONE: A Fusion of Technology and Precision
At the heart of the Ai-ONE series is Callaway's cutting-edge Artificial Intelligence design, propelling it into a league of its own.
The multi-material construction incorporates unique contours on the back of the face, minimizing ball speed losses on off-centre hits and significantly expanding the sweet spot.
The game-changing Ai-ONE urethane insert ensures more consistent ball speeds, even on less-than-perfect strikes, leaving putts up to 21% closer to the hole.
In a design twist, the Ai-ONE putters boast a Panlite window, providing visibility to the intricate contours. Crafted from an automotive-grade polymer, this window adds a unique aesthetic touch, highlighting the technological prowess behind these putters.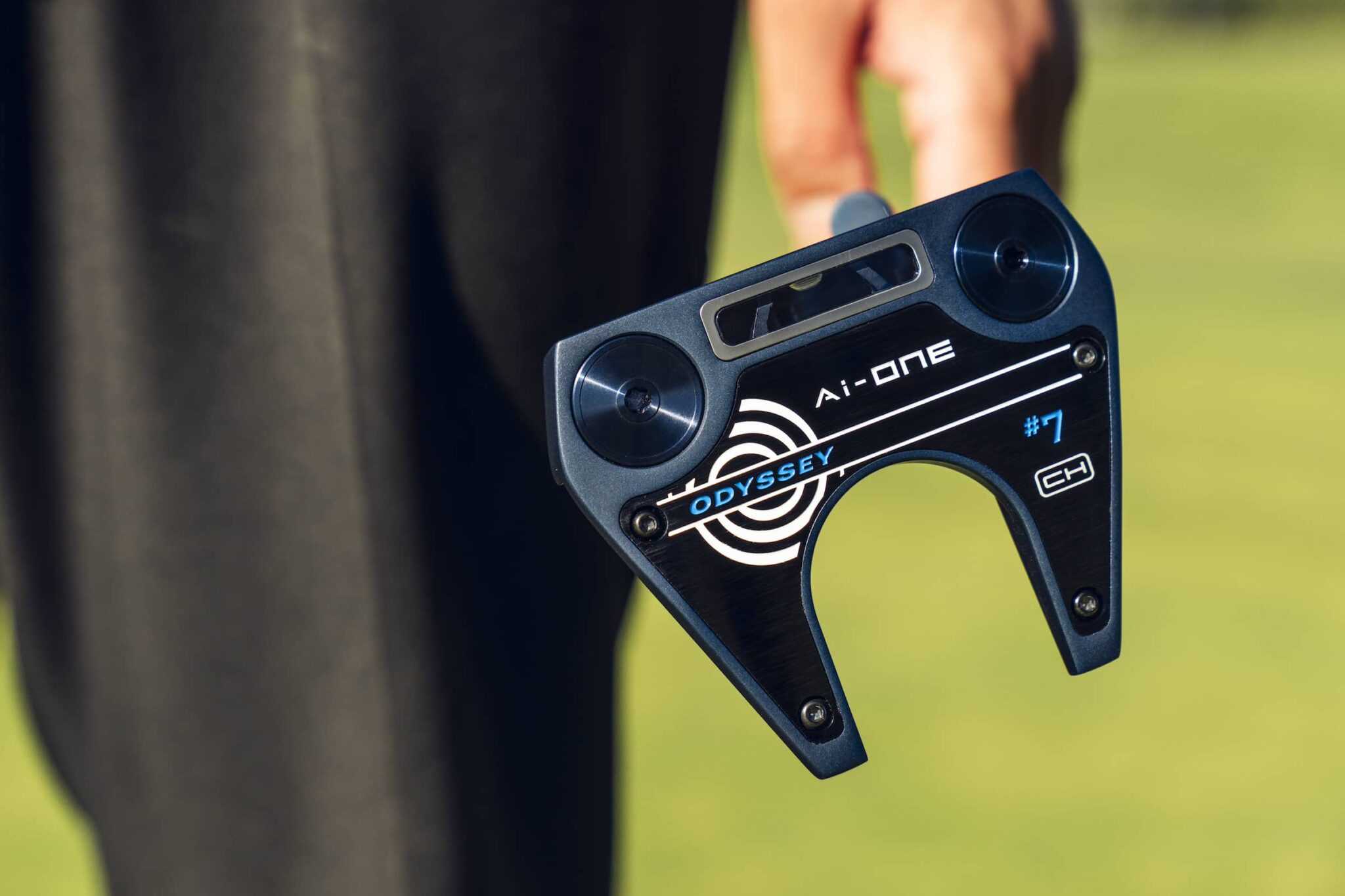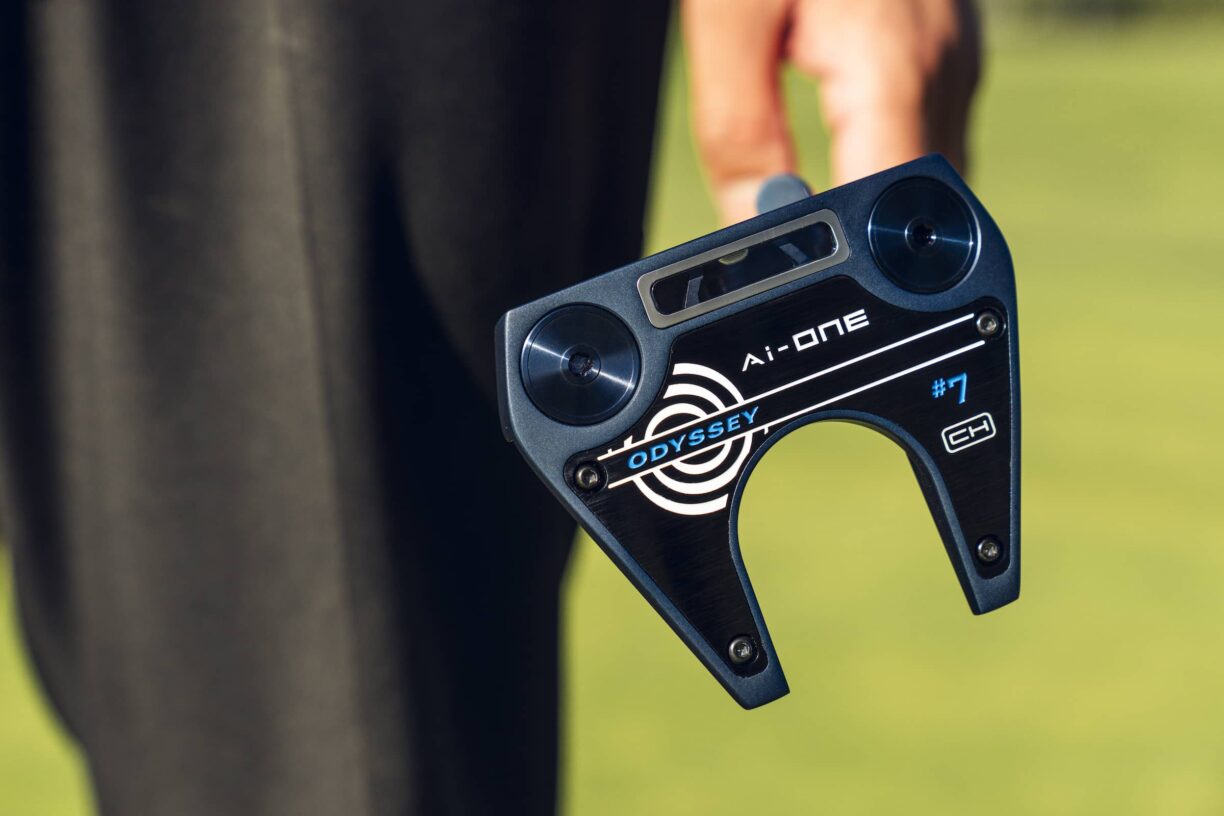 The combination of an aluminium back insert and a White Hot Urethane striking surface not only enhances feel but also ensures superior speed control and consistency.
The Ai-ONE series goes beyond performance, incorporating a lightweight SL 90 steel shaft with a customizable counterbalance weight.
This design evolution, an extension of Odyssey's Stroke Lab Weighting, adds a layer of appeal for a broader range of golfers. The navy blue PVD finish adds a premium look, setting these putters apart from the crowd.
Already making waves on the Tour, with Jon Rahm's impressive Ryder Cup performance, the Ai-ONE series stands as a testament to its on-course prowess.
Ai-ONE Milled: Precision Craftsmanship Meets Cutting-Edge Design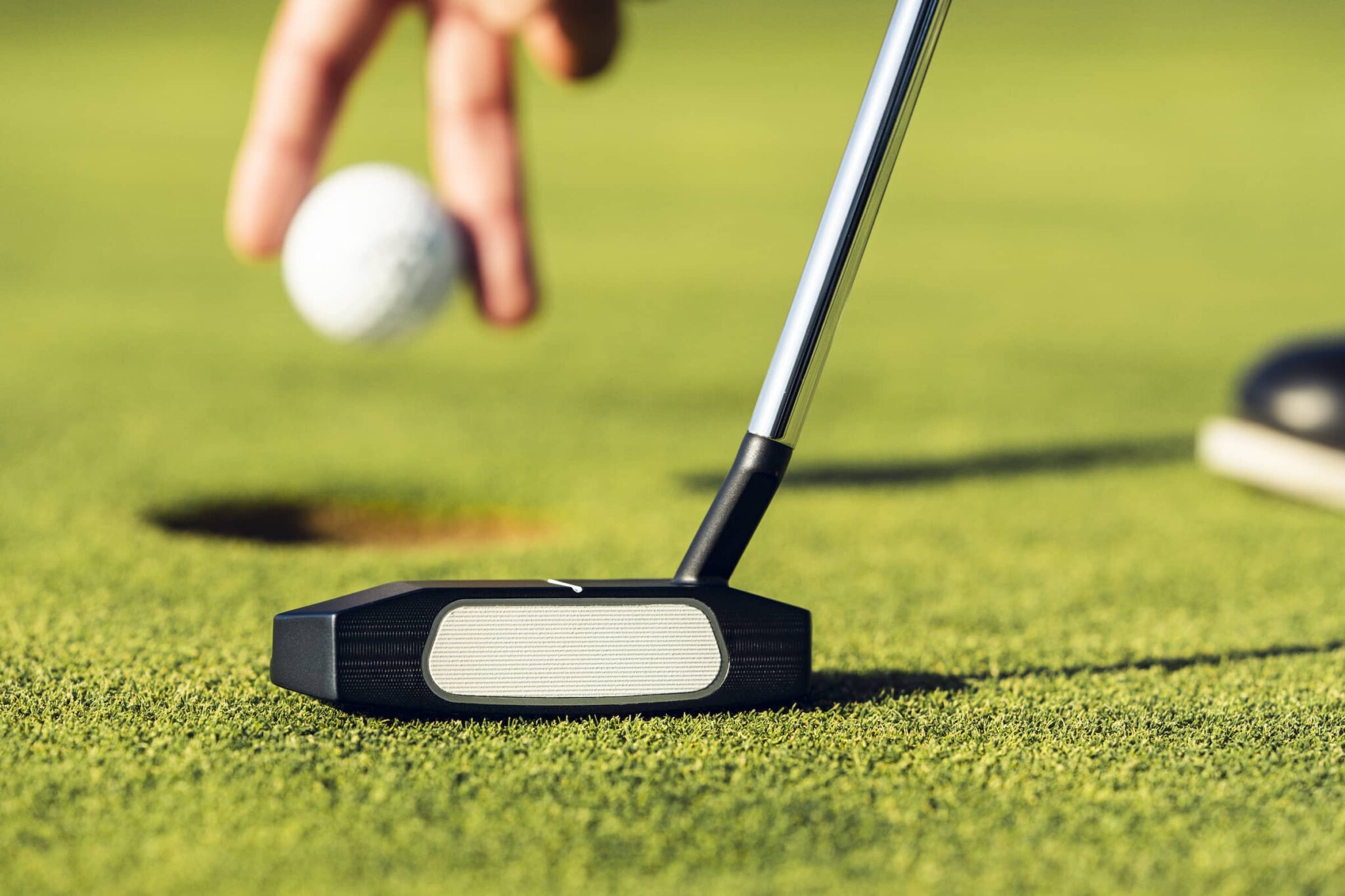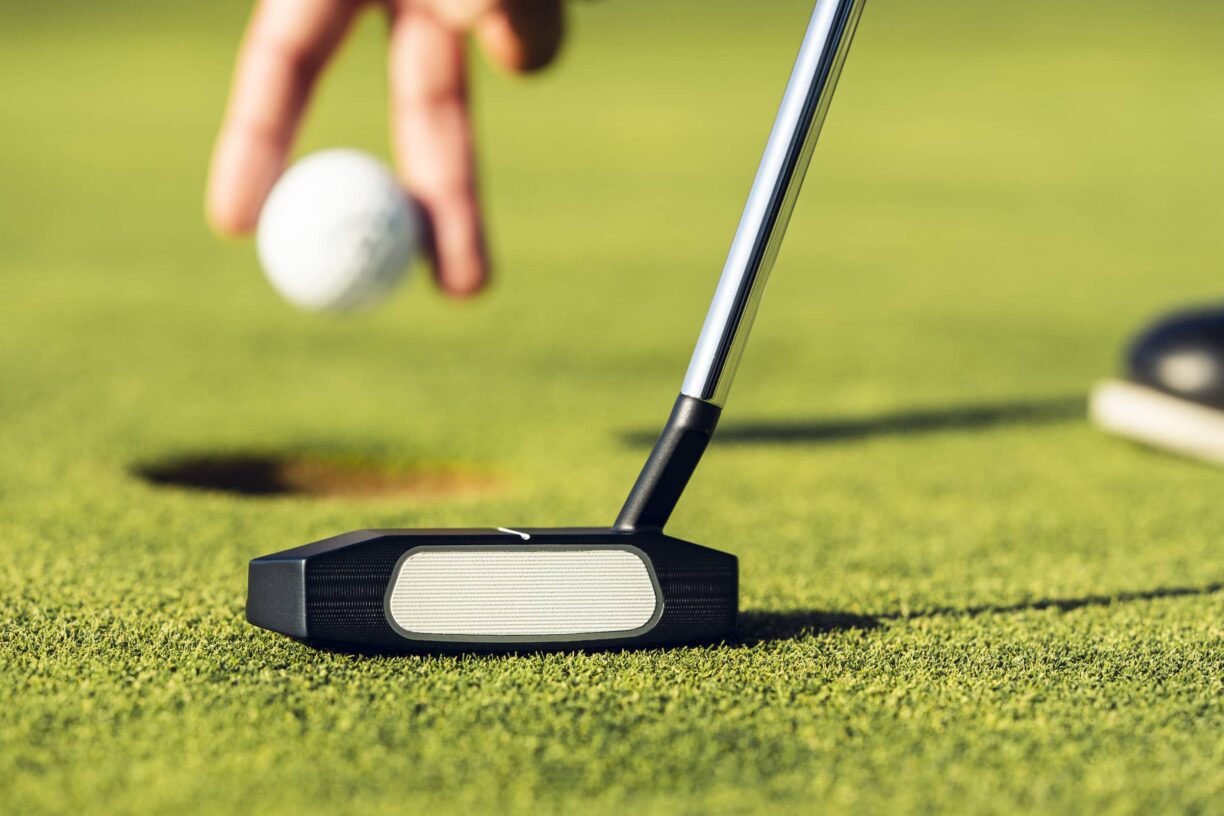 The Ai-ONE Milled putters elevate the precision game with a 100% milled stainless steel body, ensuring beauty and precision that discerning golfers crave.
Paired with a 100% milled titanium insert, these premium putters feature the same AI-driven design, providing golfers with the utmost in performance and aesthetics.
The multi-material construction, akin to the Ai-ONE, promises minimized ball speed losses on off-center hits and an expanded sweet spot.
The unique champagne finish complements the navy blue PVD of the head, creating a visually striking and distinctive appearance.
Similar to its Ai-ONE counterpart, the Ai-ONE Milled series incorporates the SL 90 steel shaft with customizable counterbalance weight, offering an evolution of the Stroke Lab Weighting system.
Models, Pricing, and Availability: A Closer Look
The Ai-ONE family, featuring head shapes including #1, Double Wide DB, Rossie S, #7S, and #7CH, will hit retail and online on November 3, with a price tag of $299.99.
Meanwhile, the Ai-ONE Milled family, featuring head shapes such as One T, Two T, Three T, Six T, Seven T DB, Seven T CH, Eight T, and Eleven T, will also be available on the same date, priced at $449.99.
In conclusion, Odyssey Golf's Ai-ONE and AiONE Milled Putters are not just another addition to the market; they represent a convergence of groundbreaking technology, precision craftsmanship, and a commitment to transforming the putting game.
While the price point may seem steep, the question remains: Do these putters truly deliver on their promises?
Golf enthusiasts will soon find out as they hit the shelves and make their way into the hands of eager players.