Last updated on May 10th, 2023 at 06:28 PM
Twenty-five years after it burst onto the scene, Oakley® returns with the limited edition MUZM Racing Jacket®, the newest interpretation of the brand's first dual-lens performance eyewear.
Designed to fit the face like a jacket does on the body, Oakley's latest MUZM release is the only gear you need when searching for the next sport-induced adrenaline kick.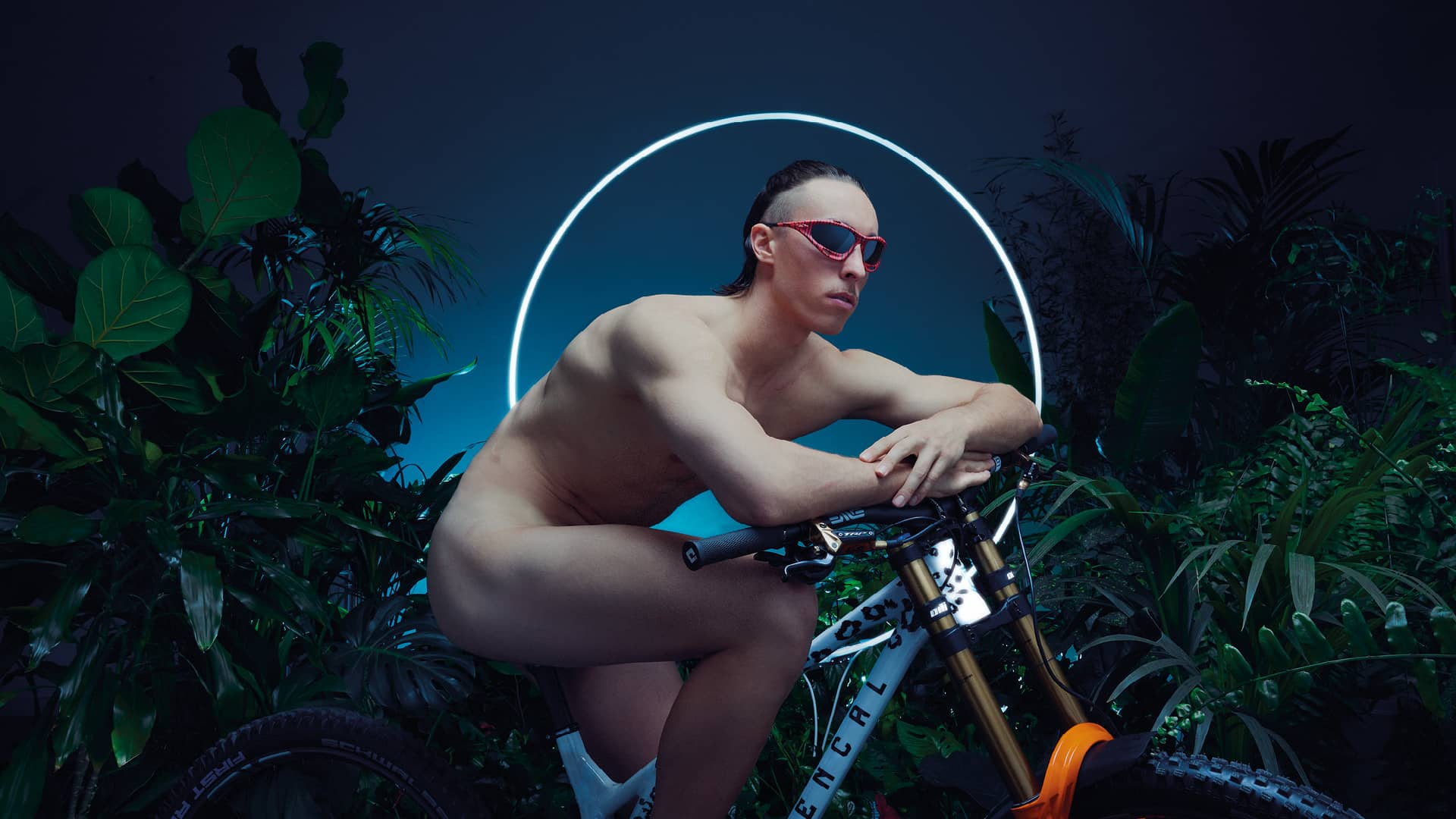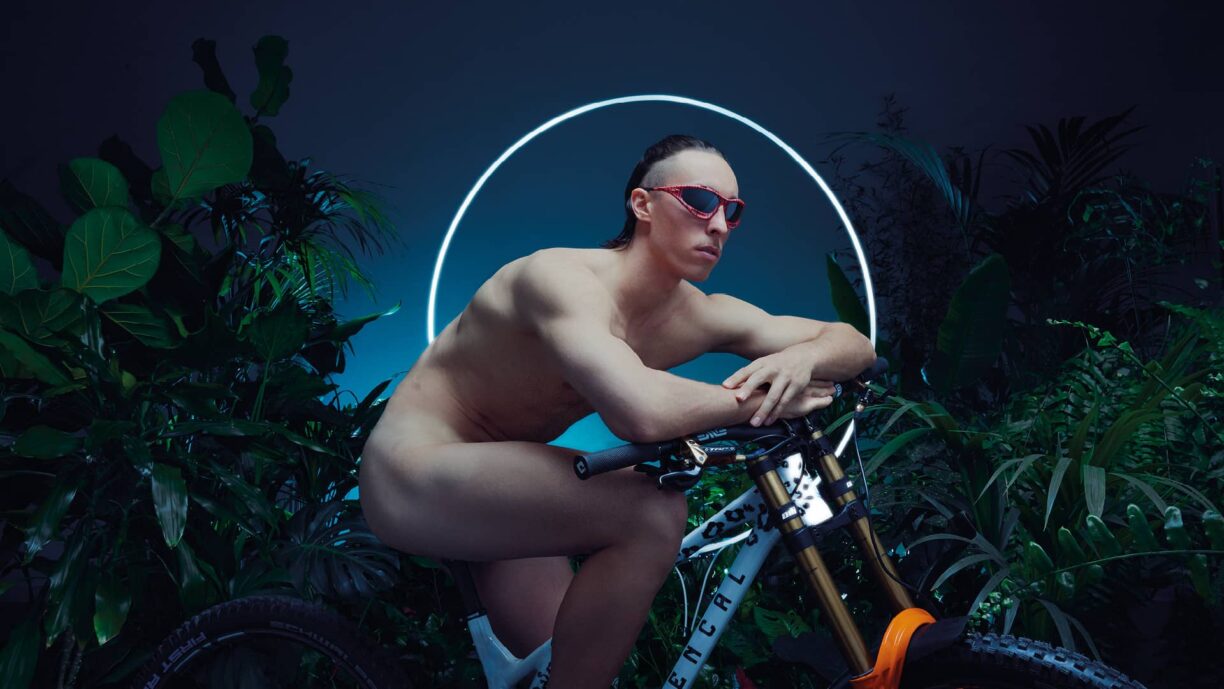 Team Oakley downhill mountain bike frontman, Amaury Pierron, leads Oakley's Racing Jacket campaign, personifying the versatility and uniqueness that made Racing Jacket such a must-have for riders when it first came along.
The blink-and-you'll-miss-him French MTB star bares it all, showing that Racing Jacket is science and sport, wrapped in one sleek package. 
Available in a strikingly stripey Red Tiger colourway with Prizm™ Black lenses, Racing Jacket offers jacket-like coverage and protection when you're letting loose in sport and in life.
Prizm Lens Technology brings insane visual clarity to trails, tracks, and roads, while extreme ventilation translates to better airflow management. Unobtainium® nosepads and earsocks ensure this style hugs your face in all the right places, so you can do everything while wearing almost nothing. 
Racing Jacket represents the newest exhibition in Oakley's MUZM series, ongoing experimentation in reinterpreting iconic, archival products by elevating them into a true form of art. MUZM honours Oakley's era-defining legacy and eye-turning designs by reinventing ground-breaking, first-of-their-kind products.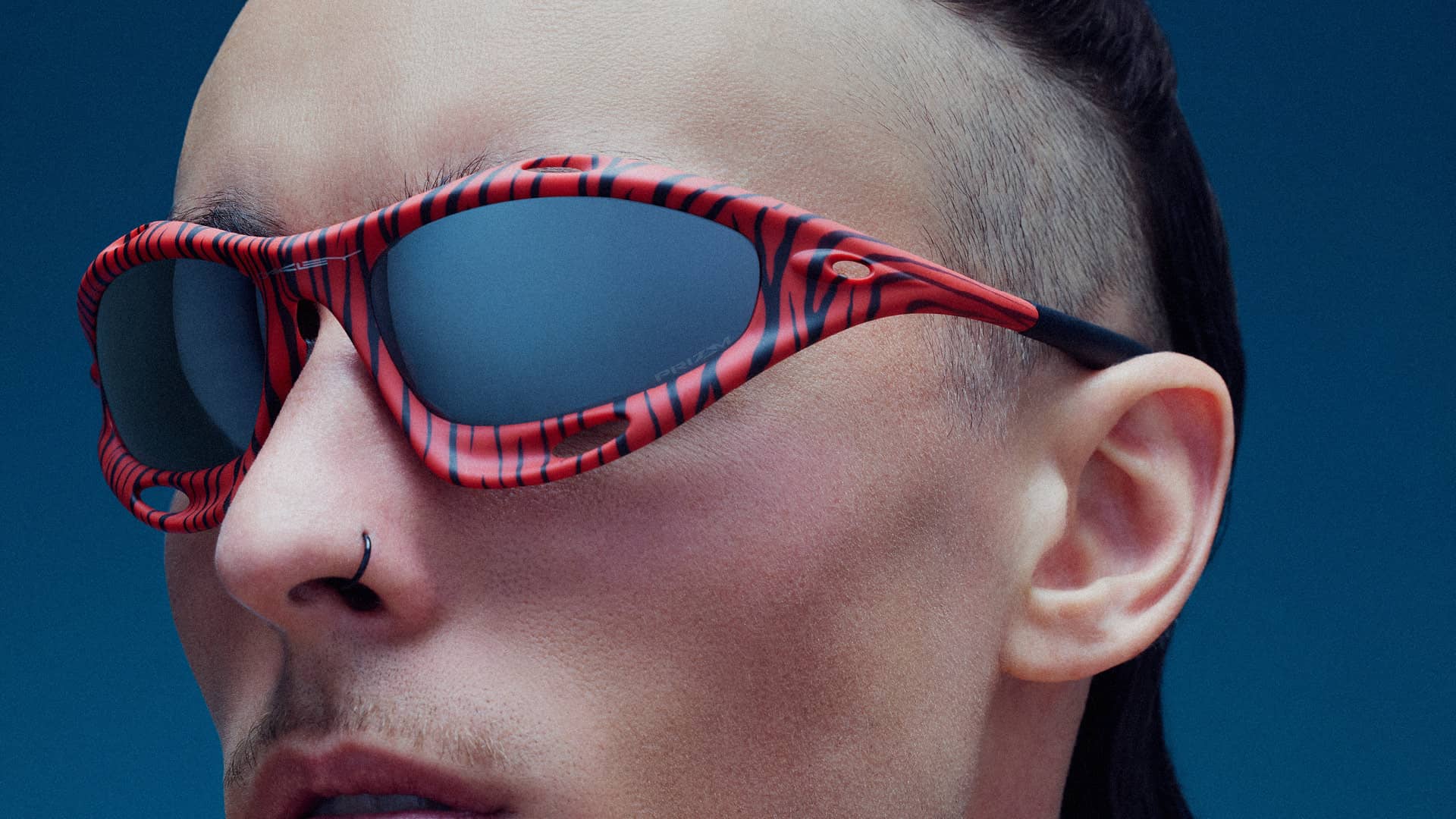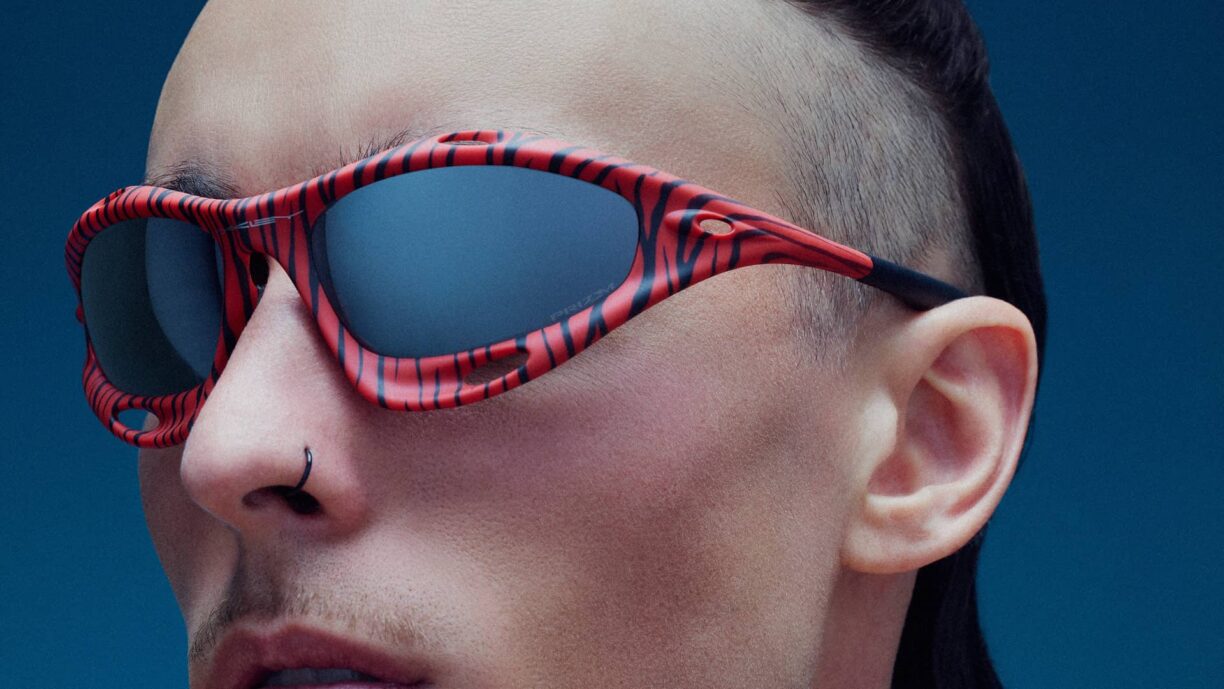 Let it be known: the Red Tiger is an endangered species. Starting May 4, only 375 limited edition, serialized versions of Oakley's Racing Jacket will be available, all of which come in a premium collector's box.
You can save this one-of-a-kind piece by shopping on Oakley.com, select retail partners and Oakley stores: 
Foothill Ranch Store, Lake Forest (USA)
Fifth Avenue, NY (USA)
Third Street Promenade, Santa Monica (USA)
Fashion Show Mall, Las Vegas (USA)
Lincoln Road, Miami (USA)
Irvine Spectrum Center, Irvine (USA)
Oakley Cadorna, Milan (Italy)
Oakley Covent Garden, London (UK)
George Street, Sydney (Australia)
Marina Bay Store, Singapore (Singapore)
Shibuya, Tokyo (Japan)
Morumbi Store, São Paulo (Brazil)