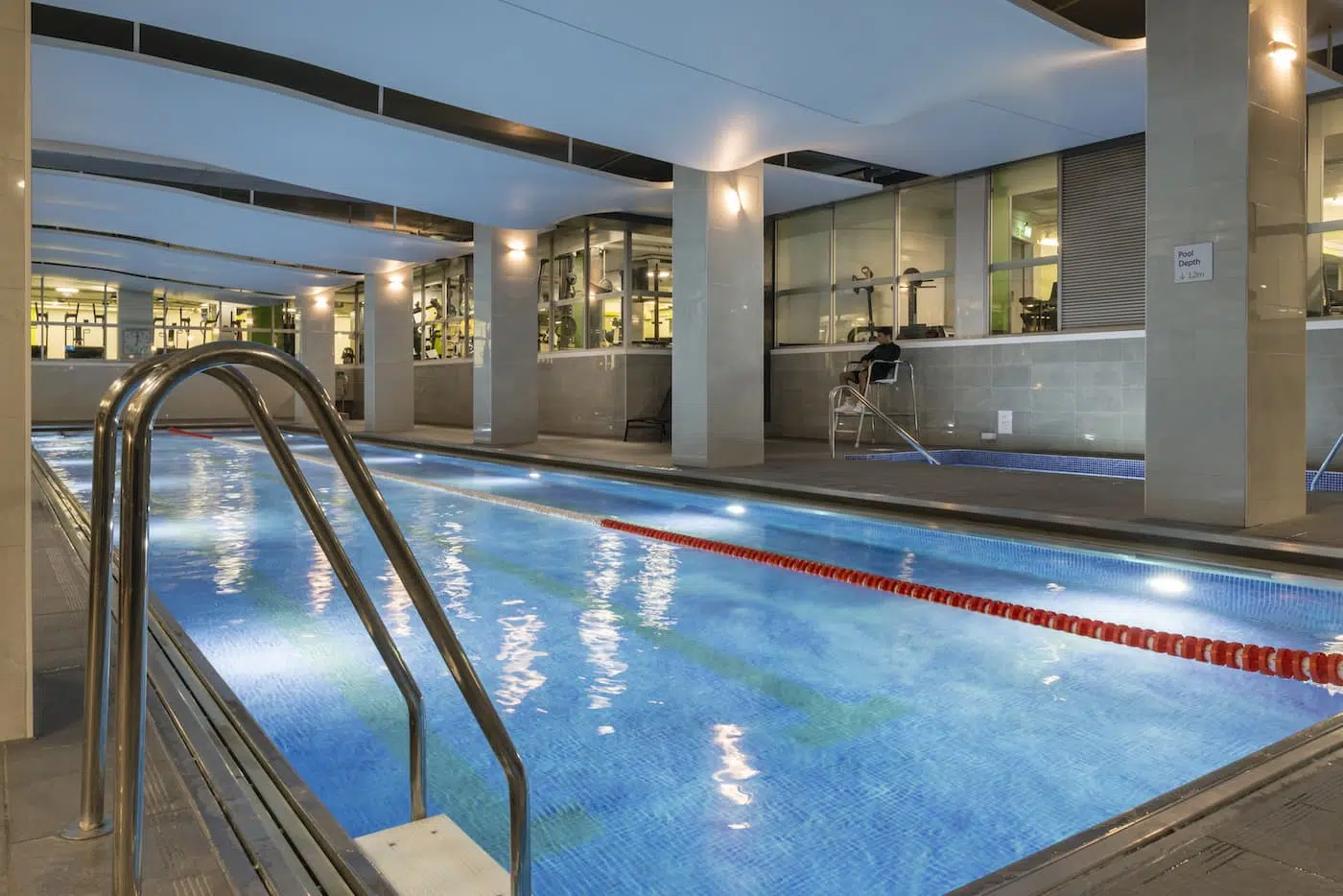 Nuffield Health has opened the doors to a new state-of-the-art Fitness & Wellbeing Centre in Barbican, it's first in the City of London.
Located in a historic site for the fitness industry, the centre has a fully connected state-of-the-art multi-million-pound gym floor, athletic zone, 25m heated indoor swimming pool and spa facilities, dedicated prehab and rehab area and four group exercise studios.
The on-site medical centre provides expert physiotherapy, emotional wellbeing services, private GP and travel clinic.
The site, Nuffield Health's 114th, marks a new approach for the UK's largest healthcare charity. The centre is part of London's first Health & Wellbeing Campus which will bring all of its services under one roof to connect the approach to physical and emotional health.
The Fitness & Wellbeing Centre is the first phase of the project, with Nuffield Health at St Bartholomew's Hospital due to open in January 2022, the only independent hospital in the City of London.
The launch comes as the latest stats from the Office National Statistics (ONS) reveal nearly one in six (17%) adults experienced some form of depression over the summer months, up from one in ten (10%) before the pandemic.
"We have long understood the intrinsic link between our mental and physical health, and with the latest NICE draft guidelines suggesting patients with less severe depression should be offered treatments such as exercise or therapy before prescribed medication, we are very excited to bring our connected health approach to the heart of London. People across the country are struggling with the long-term impacts of the pandemic, and our new Health & Wellbeing Campus will showcase best-in-class facilities, including our free to access flagship programmes to help respond to community needs including Covid-19 recovery, cardiac and joint pain."

Marc Holl, Head of Quality Primary Care at Nuffield Health: 
The latest NICE draft guidelines on treating depression reflect the growing shift to approaching health in a connected way, with treatments such as exercise, meditation, mindfulness and therapy recommended ahead of prescribing medication for less severe cases. 
Data from Nuffield Health's Healthier Nation Index showed that four in 10 Brits' (41%) mental or emotional health worsened over the last year, and also struggled with maintaining physical activity during the pandemic.
Nearly one in five (19%) said they have not spent any time over the last year doing moderate physical exercise each week, and a further 60% failed to reach the NHS guidelines amount of 150 minutes of moderate physical exercise each week. 
The Health & Wellbeing Campus will also feature two of Nuffield Health's flagship free to access programmes, including the COVID-19 rehabilitation programme, which has begun, and the joint pain programme, launching early 2022.
"As a GP I know how much small steps can make a big change and this new Health & Wellbeing Campus is a radical and important shift in how healthcare could and should be delivered. I am passionate about improving your health through food, exercise and emotional wellbeing support, and connecting this all together is the only way we will be able to recover more healthily as a nation."

Dr. Rupy Aujla, Nuffield Health Healthier Nation Index Ambassador
Full site offering:
Fully connected state-of-the-art gym floor with 160 meter running track
Refurbished 25m indoor swimming pool, sauna, steam room and spa pool
Four group exercise studios offering a wide range of classes including LES MILLS™
Dedicated athletic zone for skill zone classes, HIIT, functional and sports specific training, supported by Myzone technology
A spacious mobility zone to stretch and mobilise including Theragun technology
Additional pre and rehab gym space for stretching, mobility exercises and movement screenings
Complimentary access to the digital platform Nuffield Health 24/7 – where you can stream hundreds of workouts on demand
20 room medical centre including physiotherapy, private GP and travel services
Access to our Emotional Wellbeing services including: CBT and counselling
To find out more about Nuffield Health and their pioneering models of care head over to: www.nuffieldhealth.com or follow us on Twitter, Facebook, Instagram and LinkedIn