Last updated on February 22nd, 2023 at 04:46 PM
Noel Eves has always been a dynamic and strategic business leader with an extensive experience in marketing strategy and campaign planning for other businesses.
But now the tables have turned and the new entrepreneur has decided to go it alone and turned his hand to a new business of his own.
Superzero's are a quick healthy breakfast that tastes great but doesn't leave you with regret or hunger spikes and trust me when I say this as I know full well after trying two of the boxes out for the last fortnight.
The Superzeros brand has been developed in conjunction with some talented local UK-based agencies, the intention is to provide a fun and energetic way to bring the nostalgic element for a generation where many of the iconic 90s and 00s superhero films still live long in the memory.
You have an extensive background working with the likes of Graze and Tesco, how did your experiences here shape the Superzeros brand?
I've always been lucky enough to work for dynamic and innovative brands throughout my career whether as a category buyer at Tesco or running the UK online business at Graze.
The benefit of rapid iteration is that you come out with many learnings – often more mistakes than wins but the things you get right compound quickly.
That experience and mindset helped inform every aspect – especially launching on a tight budget and navigating challenging timescales.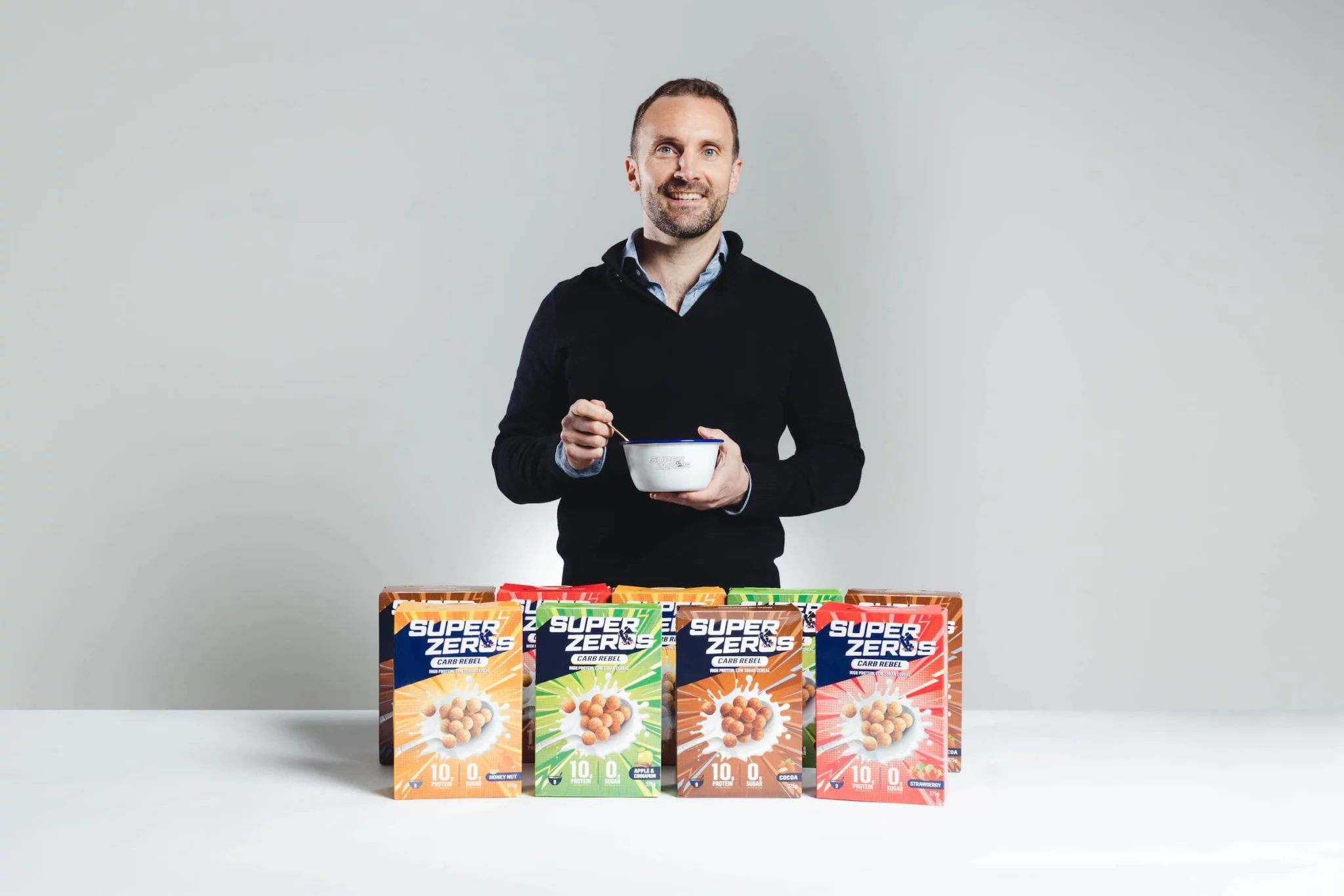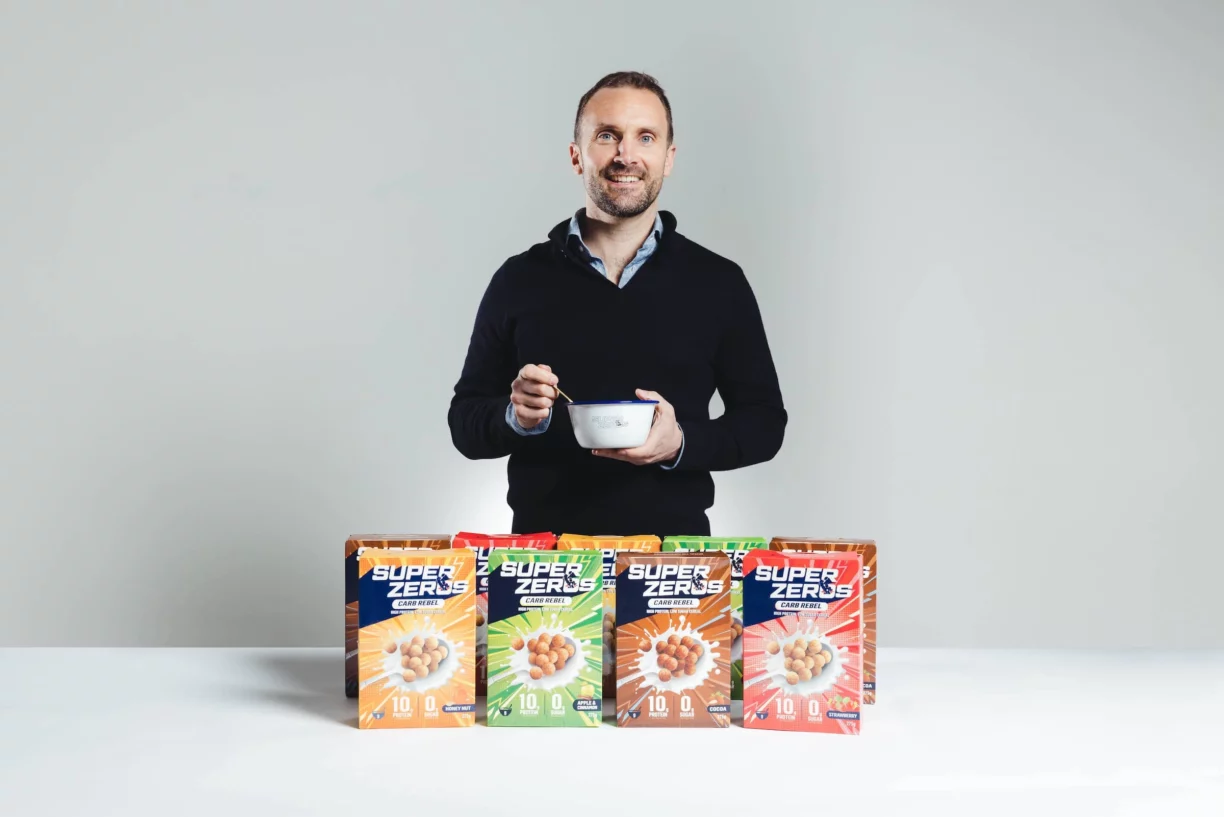 On the back of a global pandemic and arguably a tough financial time, what was your motivation for starting your own business?
Graze launched the day that Lehman Brothers collapsed so I've never let short-term context deter me – the pantheon of market disruptors is lined with ironies in this respect.
I genuinely believe that the searching questions asked by economic challenges bring long-term rewards for brands that go faster and further for the customer.
It's also important to recognise new opportunities as well – the arrival of new HFSS legislation for a non HFSS cereal, the explosion of the rapid delivery grocery sector and the continued growth of sports nutrition innovation into mainstream food.
What is the idea behind the brand and superhero connotations?
I wanted to find something that references what it stood for – adding superpowers into a core everyday staple whilst taking out the things that consumers want less of – sugar and grain.
I'm also a total fantasy adventure nerd so anything involving the superhero genre felt like it would be fun to work with. Superzeros emerged in the process and felt like a great fit right from the start.
What makes Superzeros different from other protein cereals on the market?
It's the real deal on the nutritional front – much of the existing category requires you to eat as much sugar as protein to hit your goals so it's not a good choice.
We're also uncompromising about quality and taste – we're the only ones who'll use high-quality protein sources such as whey protein isolate.
Finally, I want to have more fun with the brand story – the genre is rich in creative riff and having spent the past three years running a business with more than a million social followers I want our content marketing to inspire and entertain.
Who is the product aimed at?
The product is aimed at active and health-conscious grown-ups who want to make good choices throughout the day but are time-poor and struggling to find easy healthy solutions they enjoy.
Like myself, I think many are good at keeping up exercise as they get older but struggle with consistency in their diet.
I'm a breakfast person so I don't do liquid meal replacement and I was passionate about creating something nutritious and fun that I was excited about eating. Those hailing from the 90s and 00s will hopefully also enjoy a few of the genre references too.
It is still early days but what's next for you and the business? Where can you see yourself in 5 years' time?
I'd like to broaden the channels through which it is available and tell the brand story to a wider audience.
We have a great message to share and the goal is to improve the breakfast habits of the millions in our target audience. In time I'd like to see this have a major impact on the cereal aisle – it's one of the least changed categories in the past few decades and I think the consumer is ready for fresh new voices.
Is there anything else you want to add?
The first choice is definitely the most important if you want to make good decisions throughout the rest of the day. And we're so confident it will change the way you think of cereal we're currently offering a 100% satisfaction guarantee. 
For more information on Superzeros, please visit: www.super-zeros.com. The team can also be found on Instagram and Facebook.