The National Football League (NFL), in collaboration with renowned fine artist CHITO, announce the launch of NFL x CHITO, an exclusive merchandise line, consisting of two limited-edition Mitchell & Ness Legacy jerseys.
Available today on NFLShop.com, the designer collaboration is the second release in the ongoing "Por La Cultura" (For the Culture) merchandise collection that shines a light on renowned Latino designers.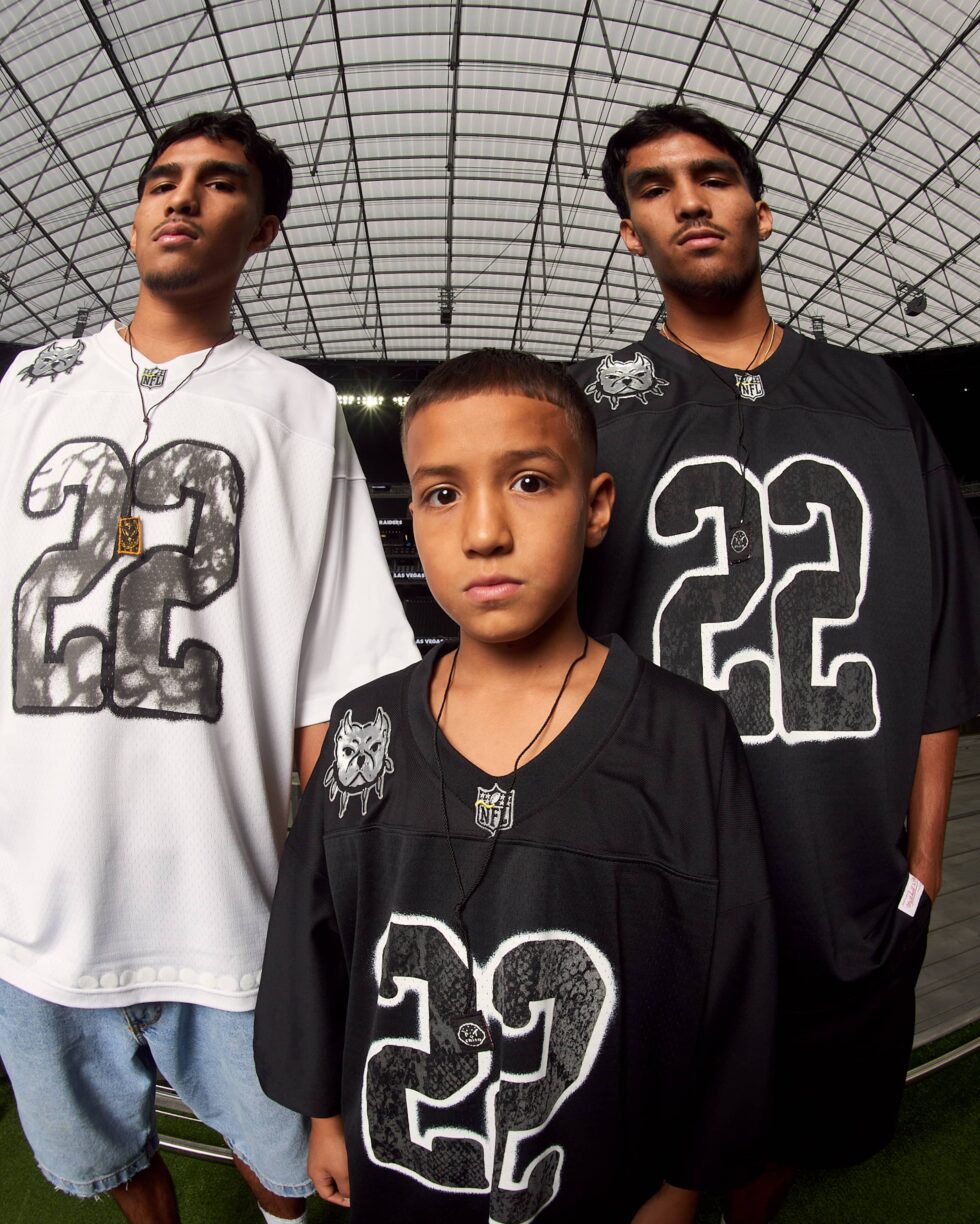 A fine artist of Mexican-American heritage, CHITO hails from Seattle with an international practice with roots in Mexico City.
Utilizing the artist's signature airbrush style, the exclusive "Por La Cultura" jerseys maintain a focus on wearability while highlighting the structure of the iconic football jersey.
The two jerseys are named "Perch" and "ssss" and draw inspiration from defenders within the Mexican flag – an eagle and a serpent.
The jerseys also feature a high-quality Thermoplastic Polyurethane (TPU) patch in the design of CHITO's signature "Pup" artwork that can be found as a motif throughout his works.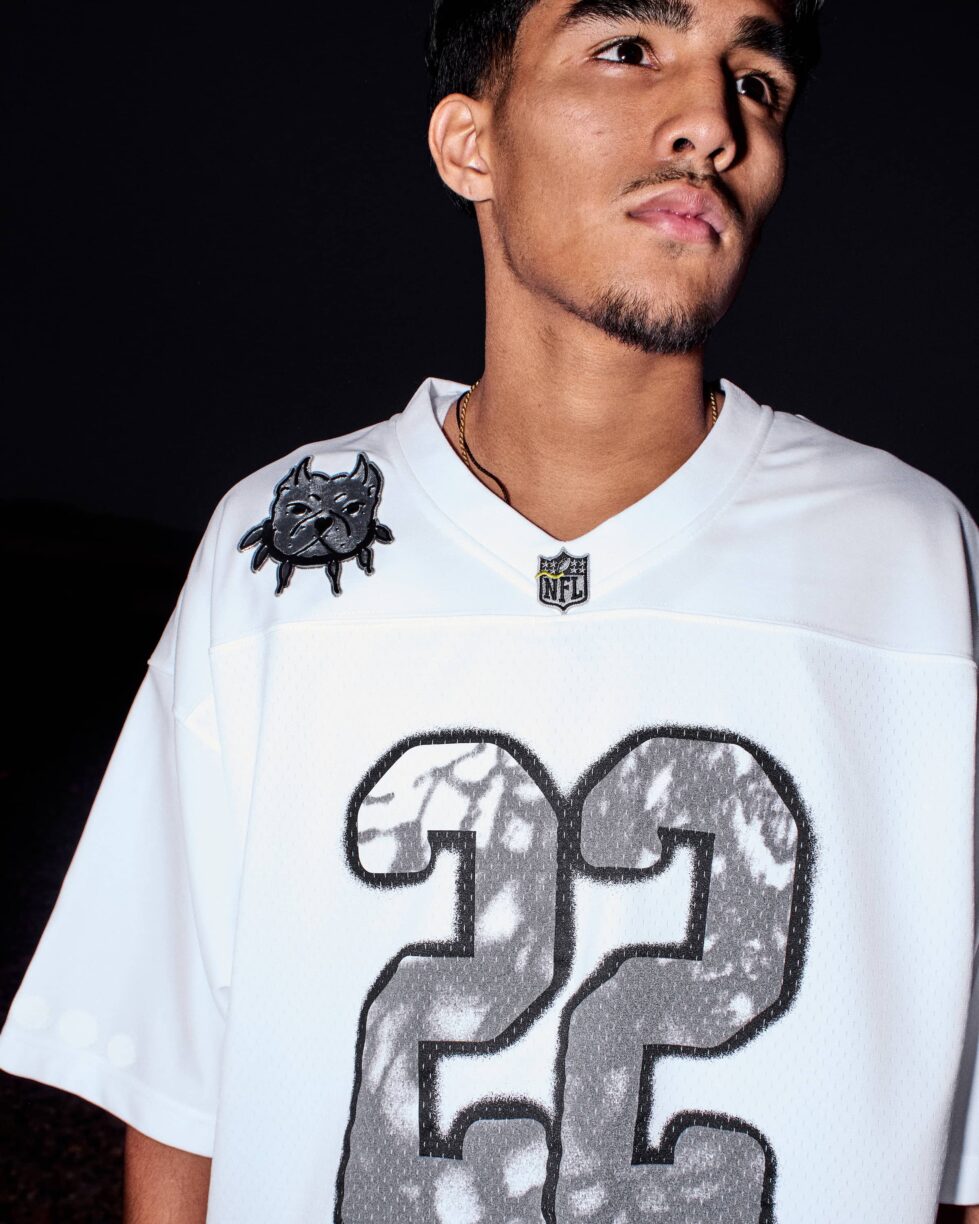 "I am happy to create works true to my practice combined with an appreciation of American football," said CHITO. "The jersey designs were inspired by elements of the Mexican flag.
I hope these pieces inspire the youth to stay creative and productive with their art because it is important and can take you places that you never would have thought."
The story of the prints pays homage to the Mexican flag elements while the silhouette connects the community to the American sport of football.
The jerseys also feature a patch of the NFL shield celebrating excellence within the Latino communities that continue to shape, influence, and push it forward both on and off the field.
"Our 'Por La Cultura' merchandise collection in collaboration with fine artist CHITO, represents the NFL's commitment to commemorating Latino culture," said Javier Farfan, Cultural Marketing Strategist at the NFL.
"NFL x CHITO allows us to further engage the Latino community through fashion while paying homage to the Mexican community ahead of the NFL's Mexico City game this fall. We look forward to our fans celebrating their pride with us."
In addition to the two limited-edition Mitchell & Ness Legacy jerseys, this release will be complemented by a series of nine official airbrushed helmets that will be displayed at Estadio Azteca for the upcoming NFL international game in Mexico City on November 21.
A self-taught artist, CHITO has shown his artwork internationally and previously collaborated with Givenchy, Supreme, and Arcteryx.