Hundreds of amateur five-a-side players have arrived in Doha, Qatar this weekend ahead of the 2022 Red Bull Neymar Jr's Five World Final, and on Sunday evening they watched on as the group stage draw pitted teams from the same country together for the first time ever.
With teams from 2021 joining the 2022 qualifying teams, the unique possibility of derby matches was on the table for the first time. Two Brazilian women's teams and two mixed UAE teams now face the prospect of going head-to-head with each other in Monday's group stages.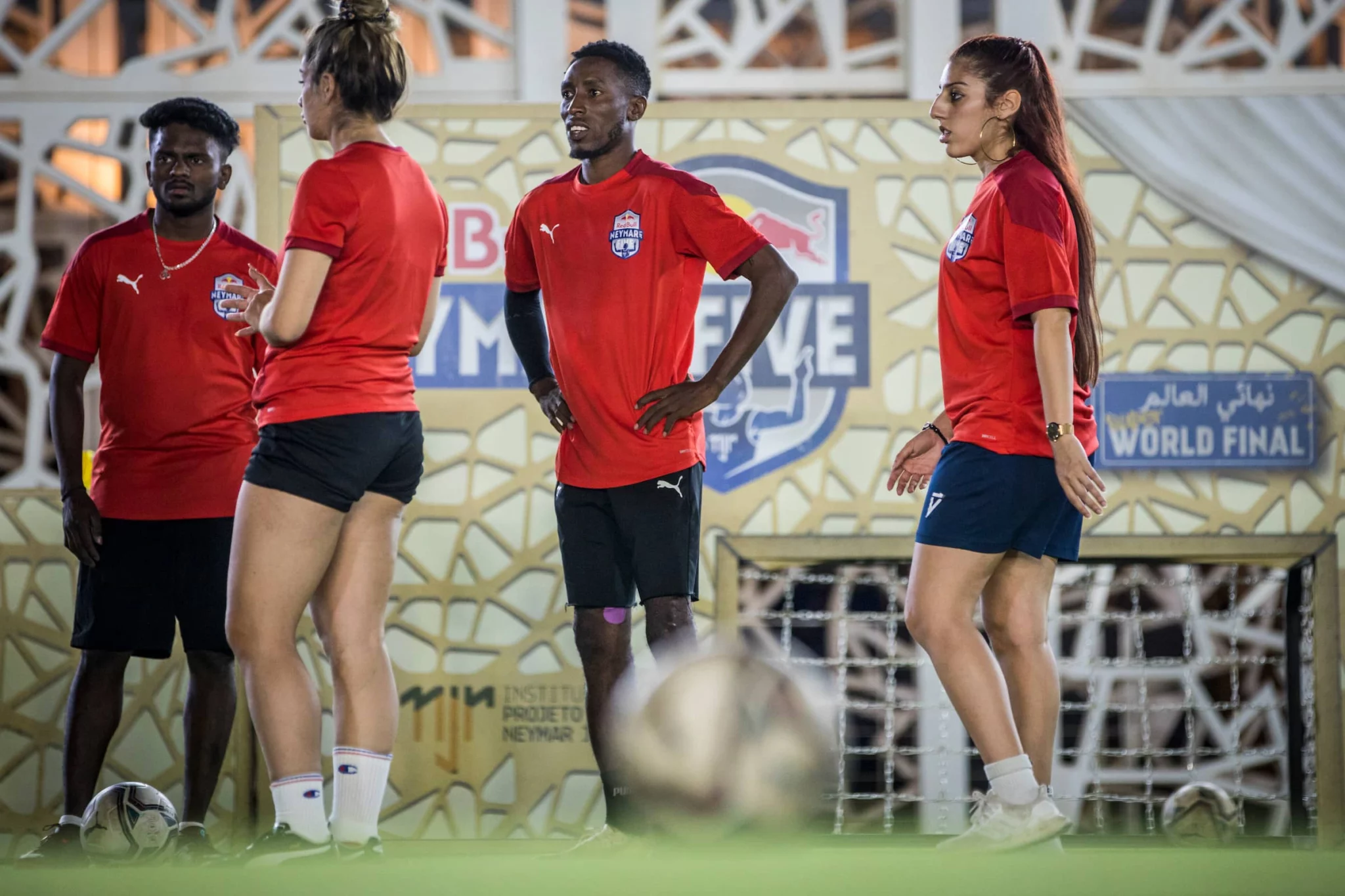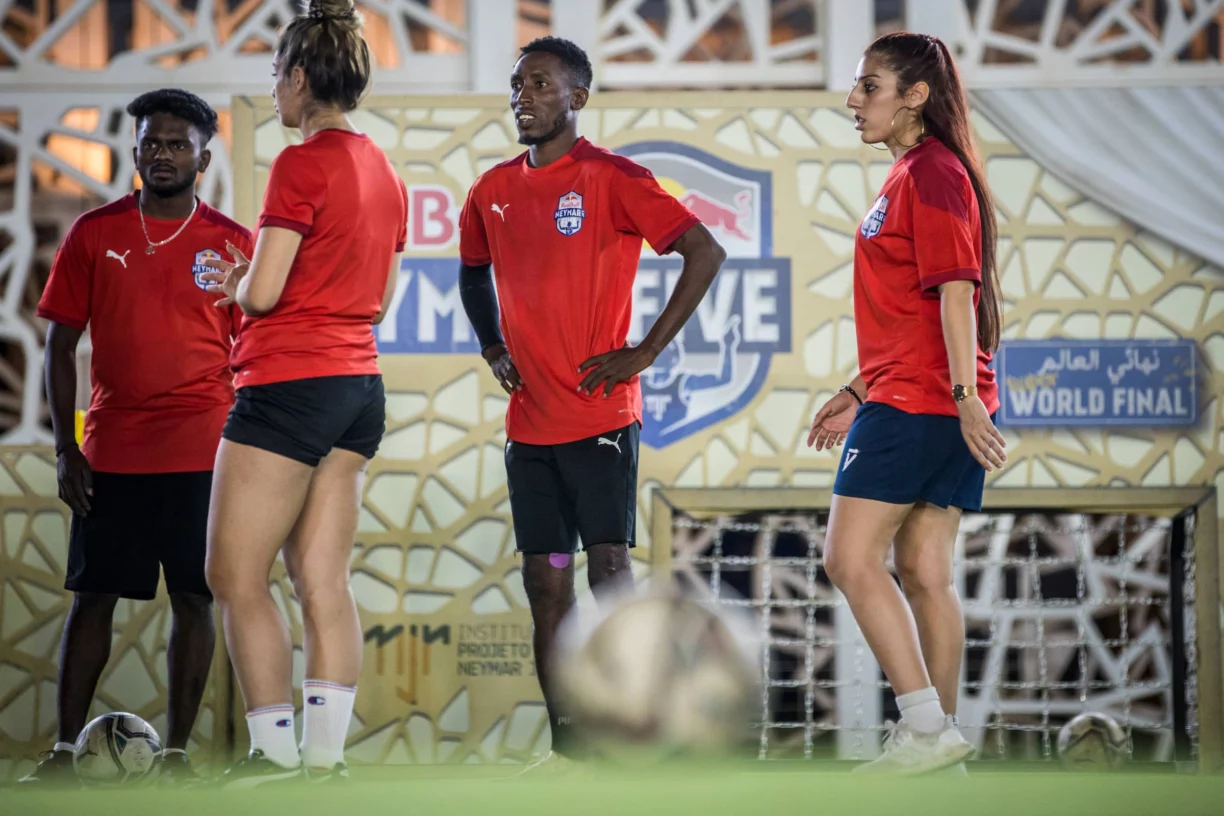 Other notable matchups will include England v USA, Hungary v France and Brazil v Italy in groups D, G and F respectively of the mixed draw.
Having progressed through local and national qualifiers over the last few months to earn their ticket to the tournament, players are now dreaming of lifting the winner's trophy and playing a match against Neymar Jr himself.
"We're here to win, we hope to win", said Francesco Vallone, of Italy's mixed team King Sport. "If we win, we'll get to play with Neymar. That's the target."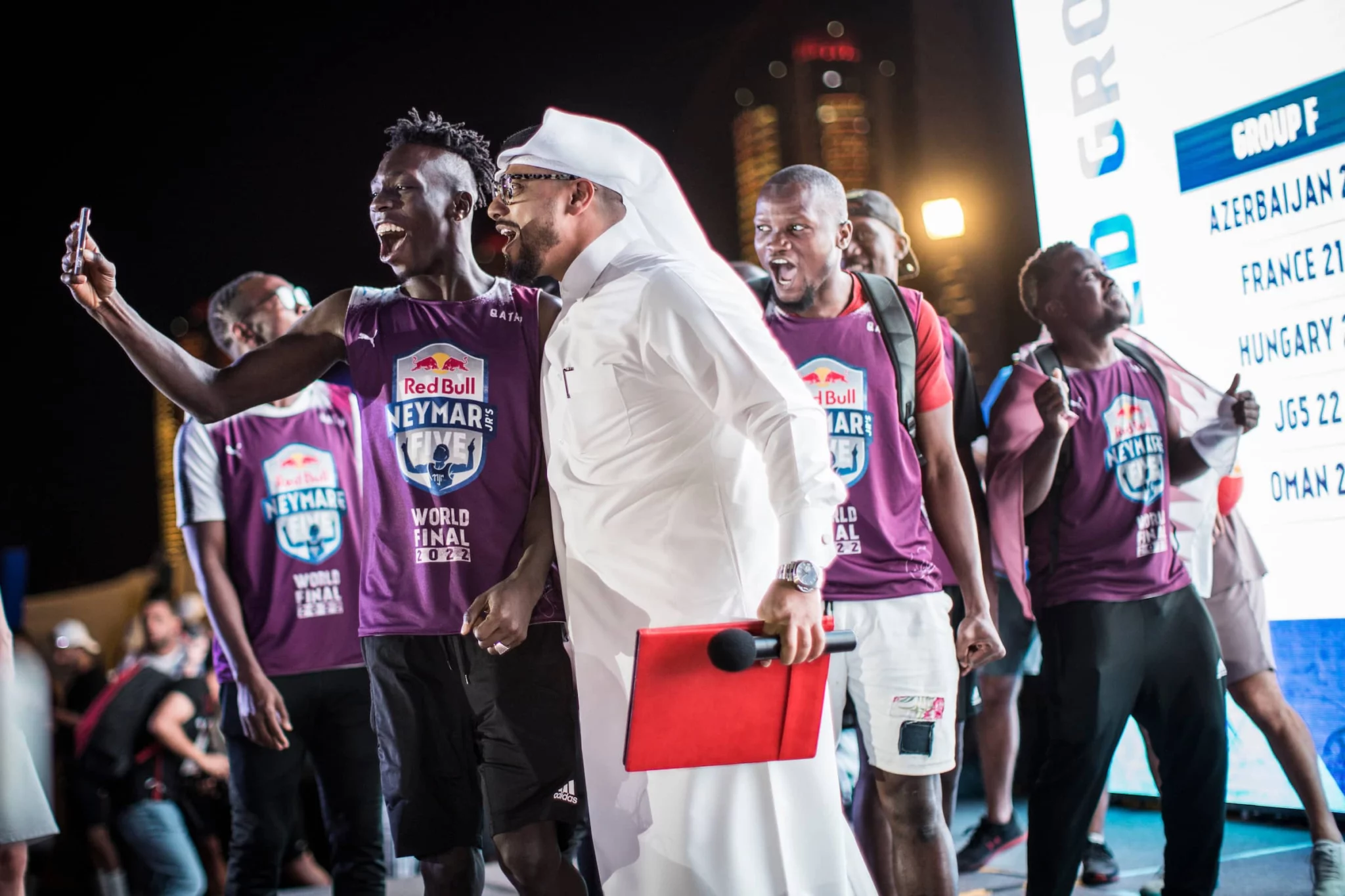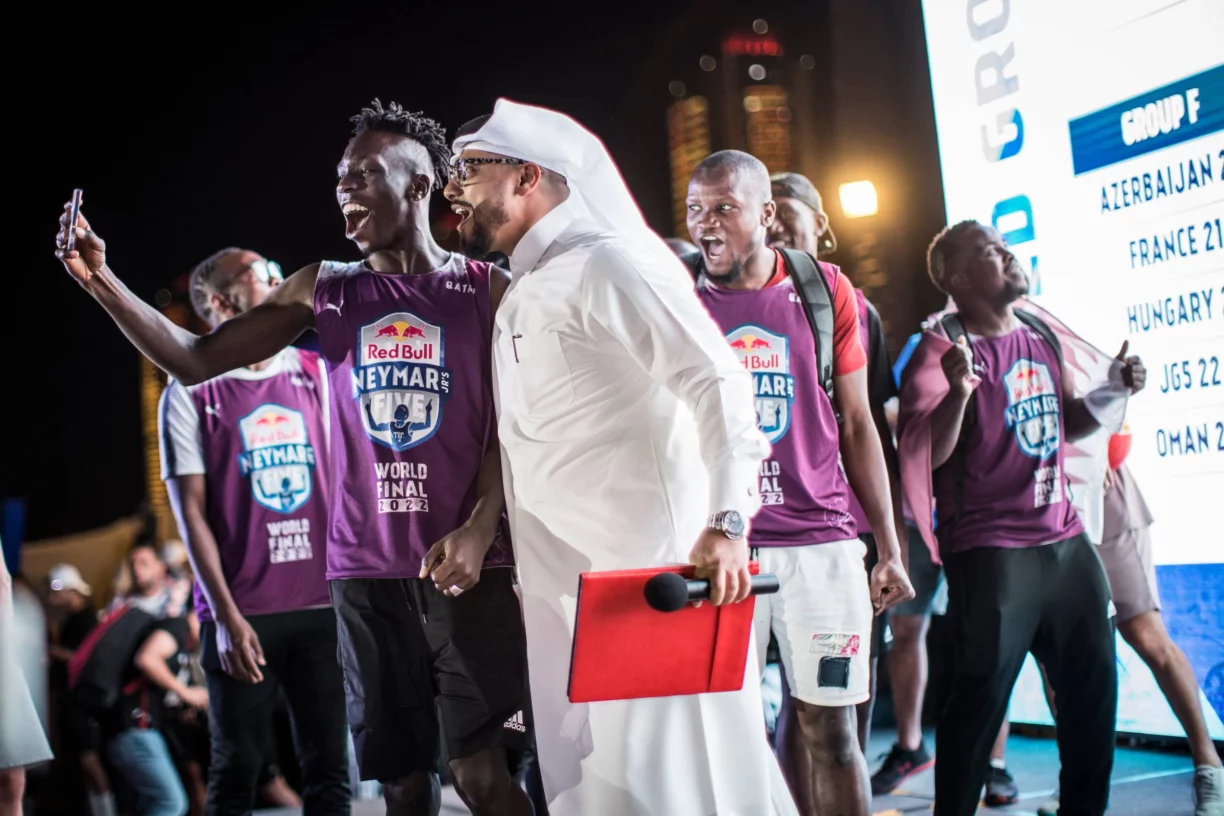 To outplay them all and make their way to the final, teams will need to successfully navigate Monday's group stages in this unique footballing format – there are no goalkeepers, and every time a team scores, the opposition loses a player. Matches last for 10 minutes, or until one team loses all five players.
Tuesday's knockout rounds will then decide the four finalists who will battle it out in the mixed and women's finals.
The prize for the two champions is not just a trophy, handed to them personally by Neymar Jr, but also a once-in-a-lifetime opportunity to play a match each against the Brazilian superstar and his friends.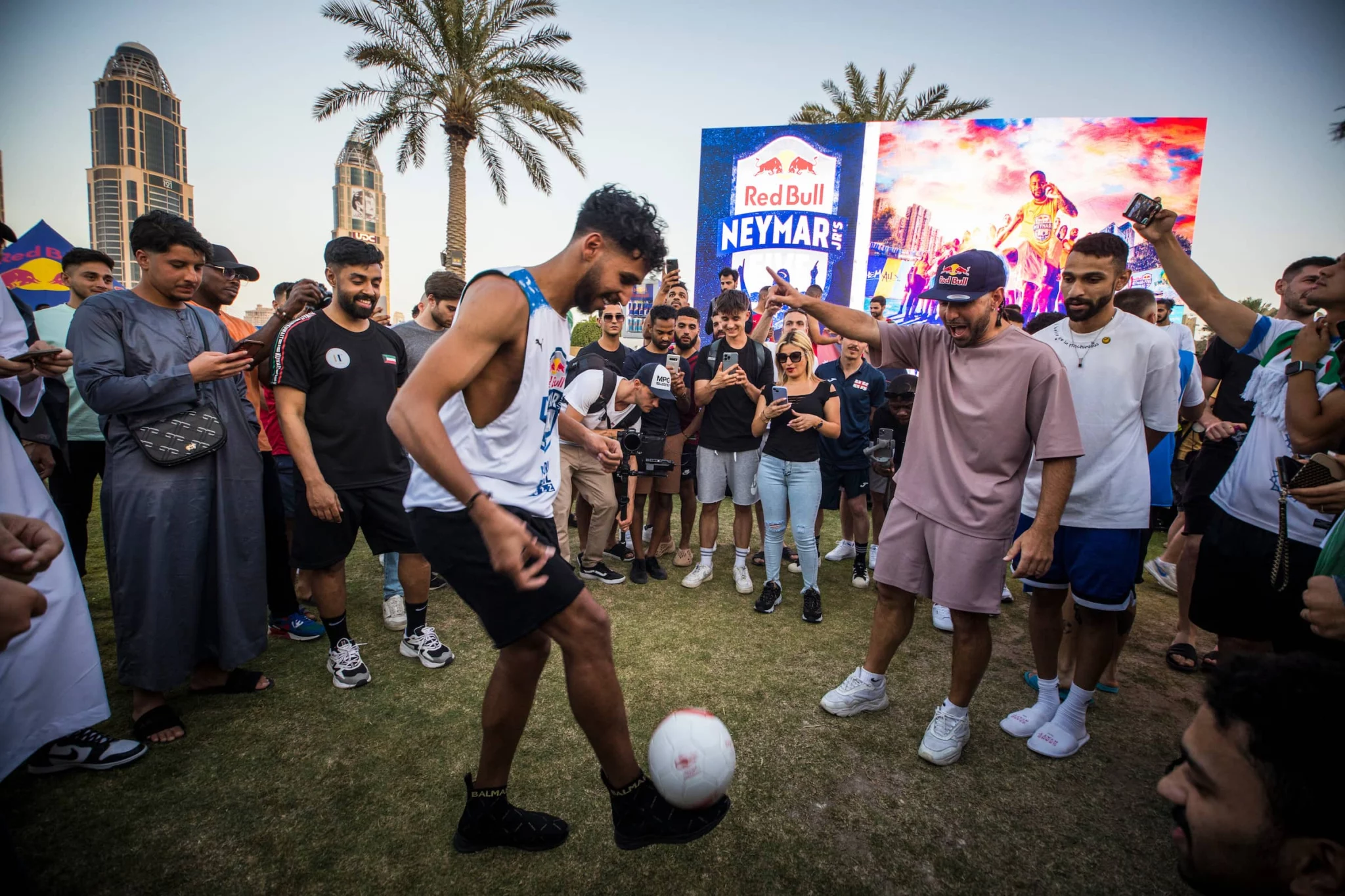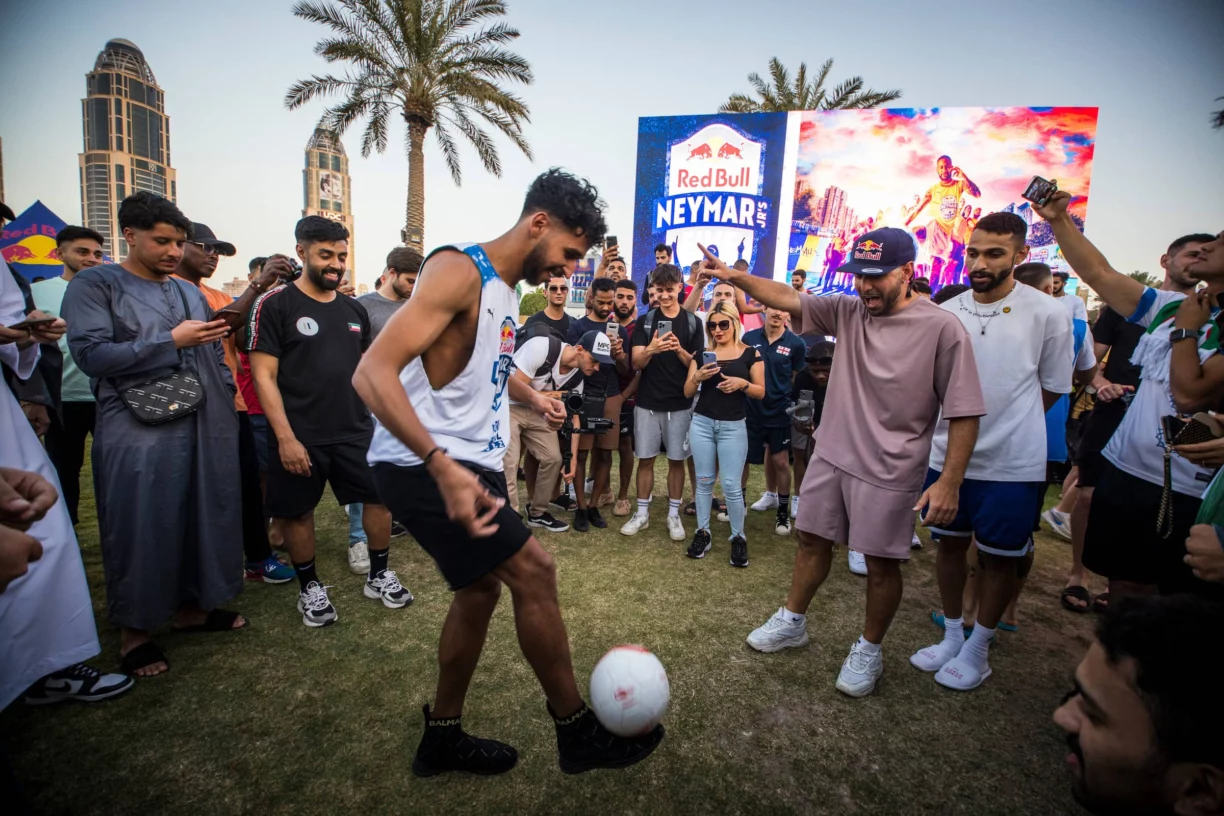 "We're happy to be here with so many players from all around the world," said Olusola Oladipo, who plays for the Nigerian women's team, She United. "It would be really crazy if we could win and play against Neymar. I'd love to score a goal against him."
Joining the national qualifiers in the draw were a trio of Jr's Global Five teams from the last three years, each consisting of seven players who earned their ticket to the World Final by impressing Neymar Jr with their tricks and skills on social media.
"We just met. We're from all over the world, so the communication isn't the easiest, but when we've got the ball, it always falls into place," said Englishman Jack Downer, one of the Jr's Global Five players. "We've been working on positioning and basic tactics, and the aim tomorrow is to get through the group."
Action gets underway in the group stage on Monday afternoon, before Tuesday's knockout rounds.
The World final will be broadcast live on Red Bull TV on Tuesday, May 24 from 4.30 pm GMT (7:30 pm local time (4:30 pm GMT, 6:30 pm CEST, 12:30 pm EST, 9:30 am PST, 10:00 am IST).