Last updated on September 6th, 2021 at 07:47 AM
A renovated pitch in the Funchal community of Madeira, Portugal, celebrates Cristiano Ronaldo's new record as the leading goal scorer for a men's national team.
The pitch is set at the local community centre where Ronaldo spent his early childhood years and includes a painted goal that carries a special meaning for Ronaldo: his commitment to setting personal goals on his way to becoming one of the best footballers in the world.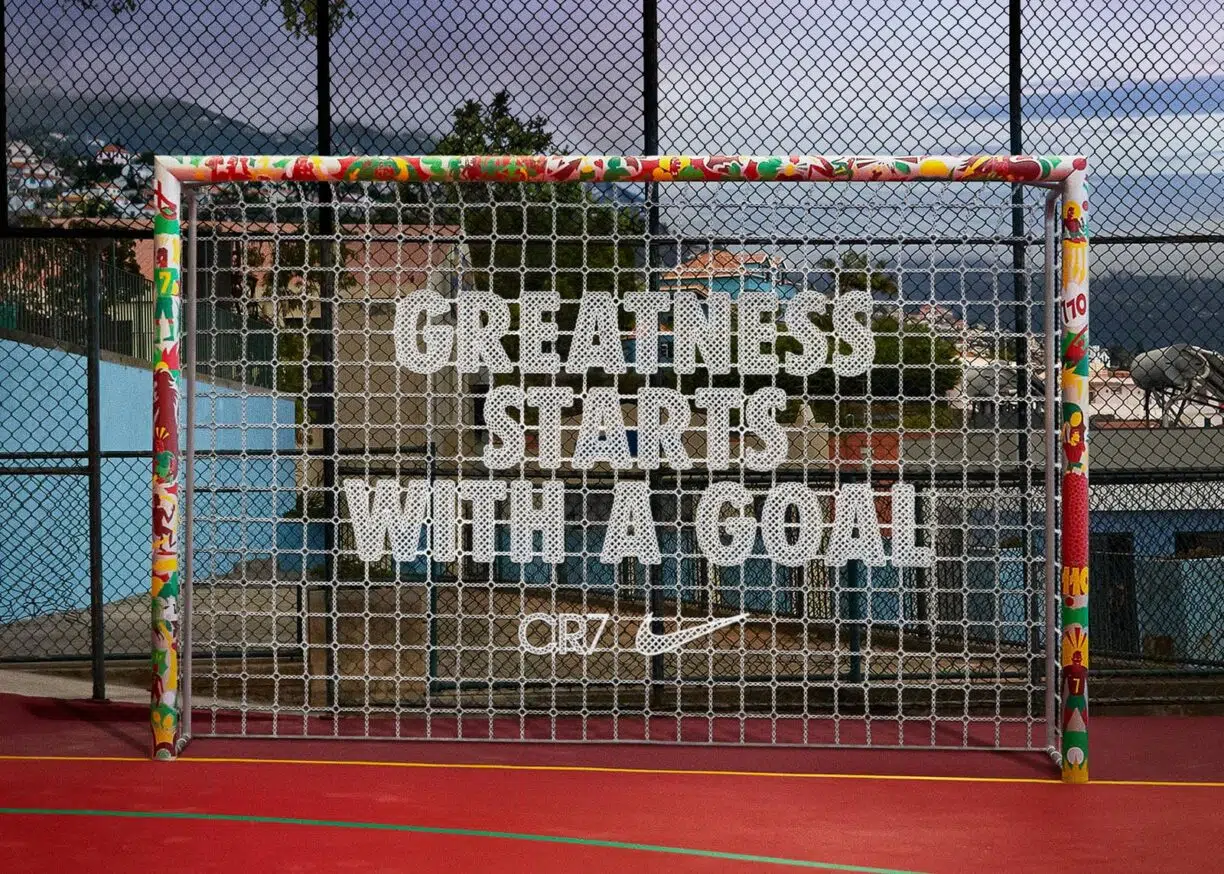 Designed by Portuguese artist AkaCorleone, the goal's crossbars give an illustrated timeline of Ronaldo's career in 15 scenes, depicting the places that shaped him, the in-game moments that immortalized him, and the accolades that keep stacking up.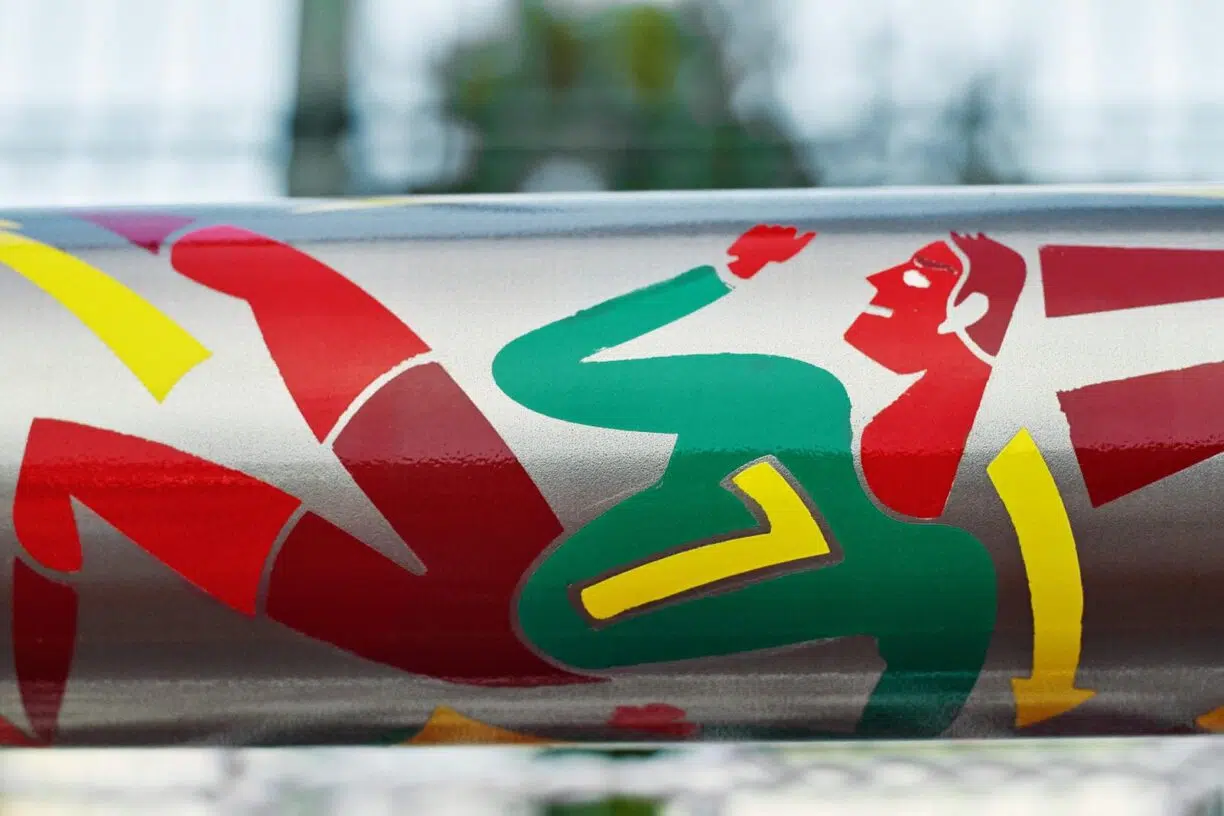 It was Ronaldo's ambition to set clear goals that separated him from his peers; now he encourages the next generation of footballers to view the renovated pitch as evidence that goal-setting, not talent alone, is the foundation for his success.
"I always had a dream to be a footballer. Whatever it is you want to achieve in life, it's important that you set goals so you have something to work toward," says Ronaldo.
"Even if they are small goals, accomplishing them gives you a great focus and sense of achievement."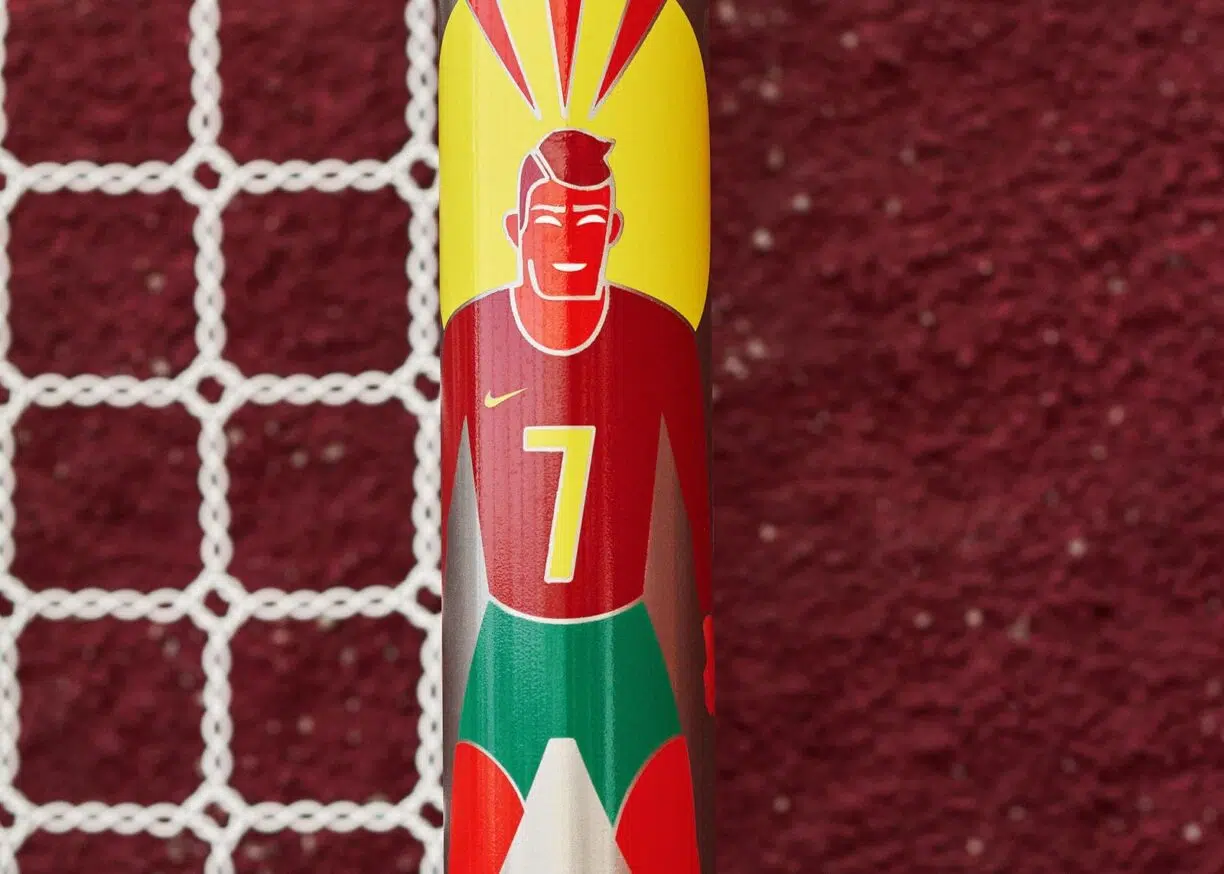 Further recognising Ronaldo's influence among his peers is a commemorative CR110 boot, given to 110 rising stars in the primary countries where Ronaldo has played: Portugal, England, Spain and Italy. The shattered multicolour print is a visual exploration of breaking records.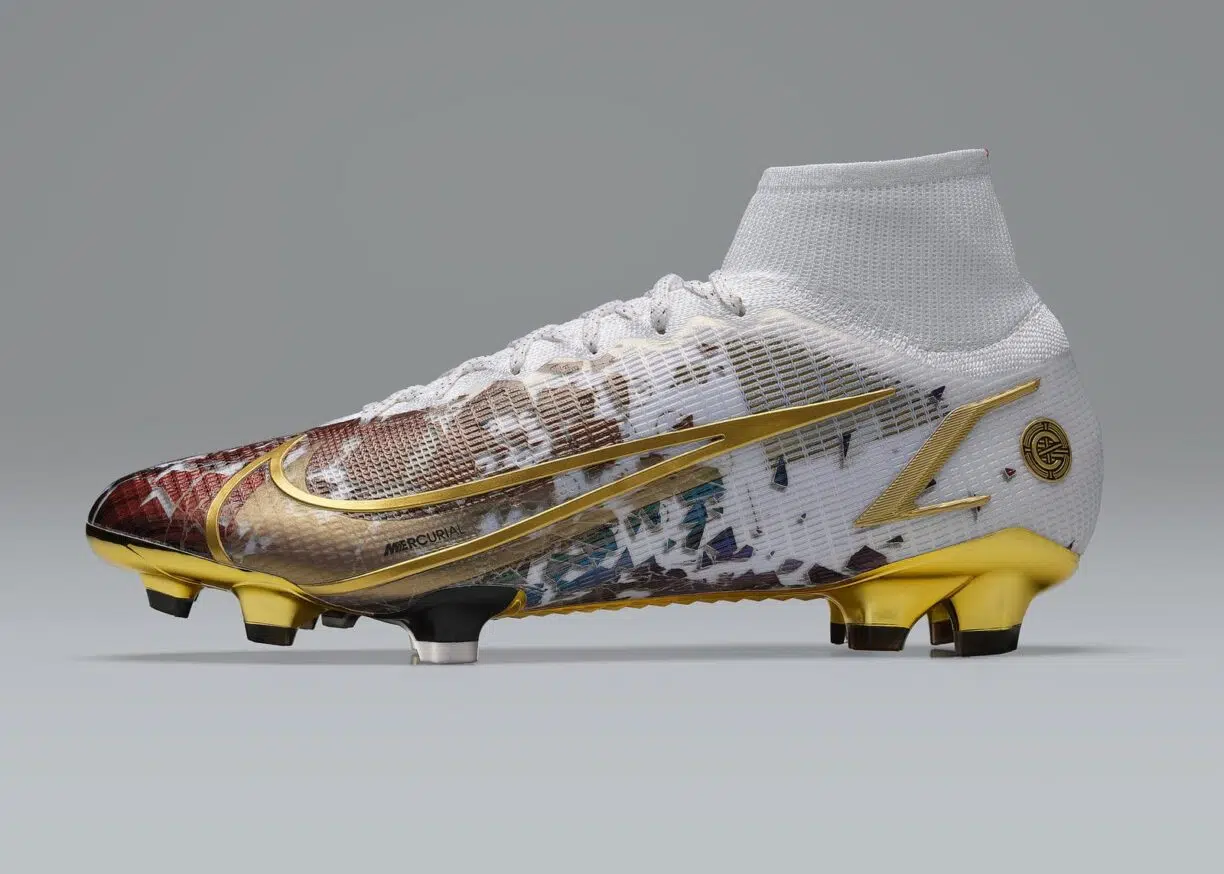 The tape seam on the heel is inspired by Portugal's national flag, highlighted by a rich burgundy on the lateral side, gold detailing and speckled laces.
The tongue tab has a graphic interpretation of the date (June 6, 2004) and the minute (90 + 3 stoppage time) when Ronaldo scored his first professional goal for Portugal.