Last updated on November 6th, 2022 at 12:41 PM
A record number of sailors have chosen Musto for the iconic Route du Rhum, the 3,542 mile, solo race from St Malo France to Guadeloupe, which starts on 6 November 2022.
Included in the line-up of over 120 sailors will be 12 #TeamMusto Ambassadors featured across four classes in the Race – the Ultime, the IMOCA, Ocean 50, and Class 40.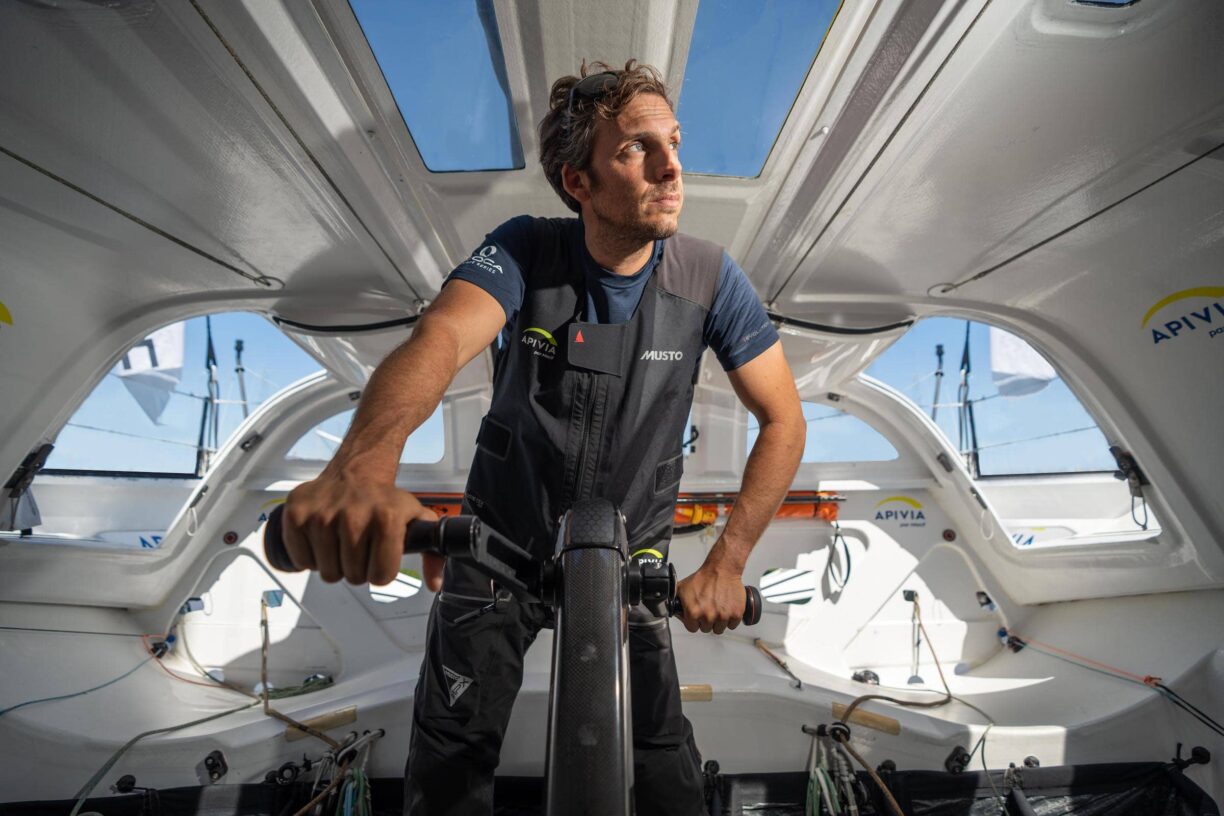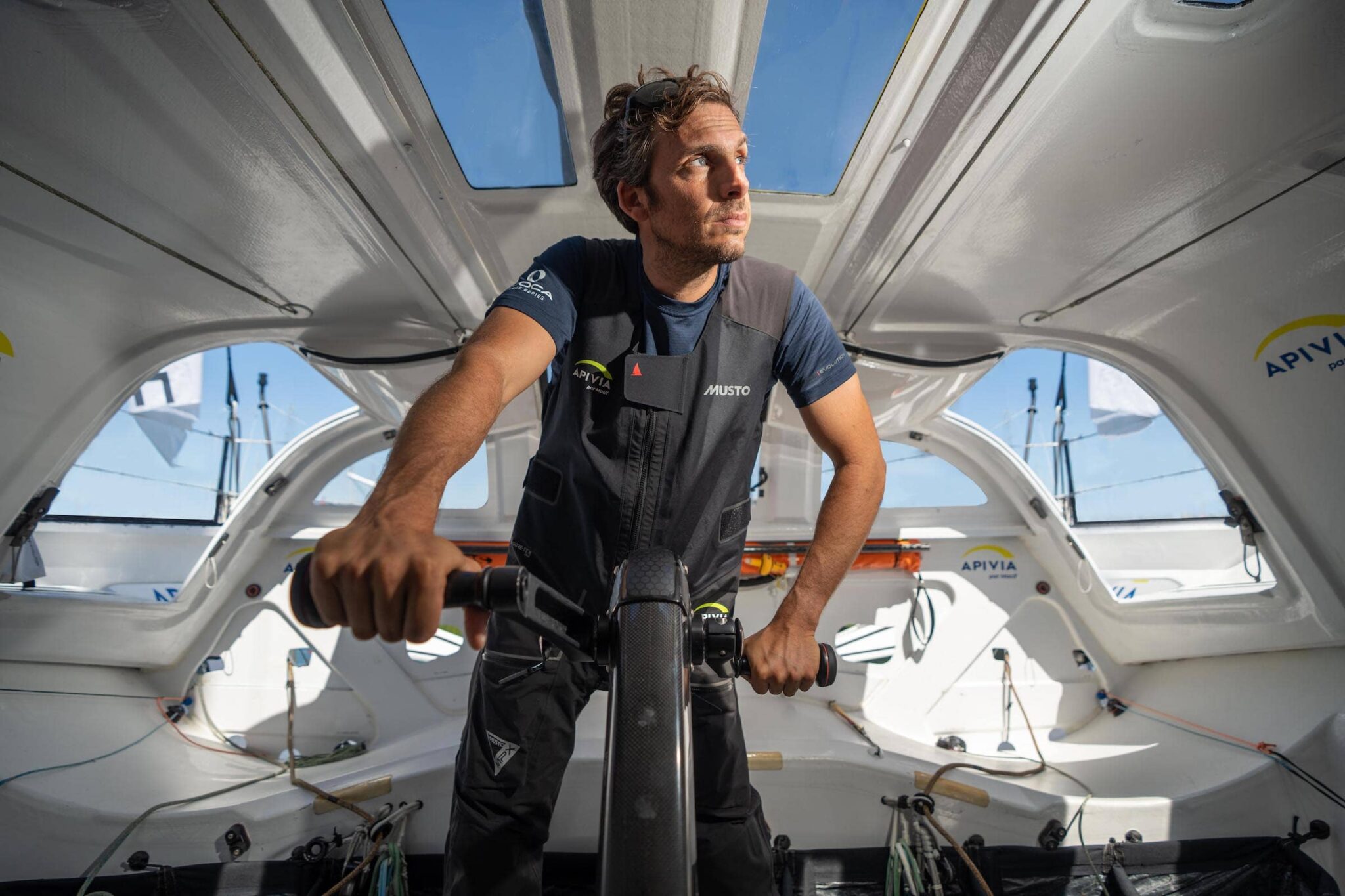 For Armel Le Cleac'h, one of the longest-serving Musto Ambassadors and skipper of Maxi Banque Populaire XI, this is the most important race of the season.
Racing in the hotly contested Ultime category, Armel has vowed to "fight with the best and write a new story –  in an edition that promises to be very competitive with a top-flight line-up."
Of the 37 sailors competing in the IMOCA class, eight are Musto Ambassadors including the four newest additions to the roster: Benjamin Dutreux on Guyot Environnement – Water Family; Charlie Dalin – Apivia; Tanguy Le Turquais on Lazare; and Damien Seguin onboard Groupe Apicil.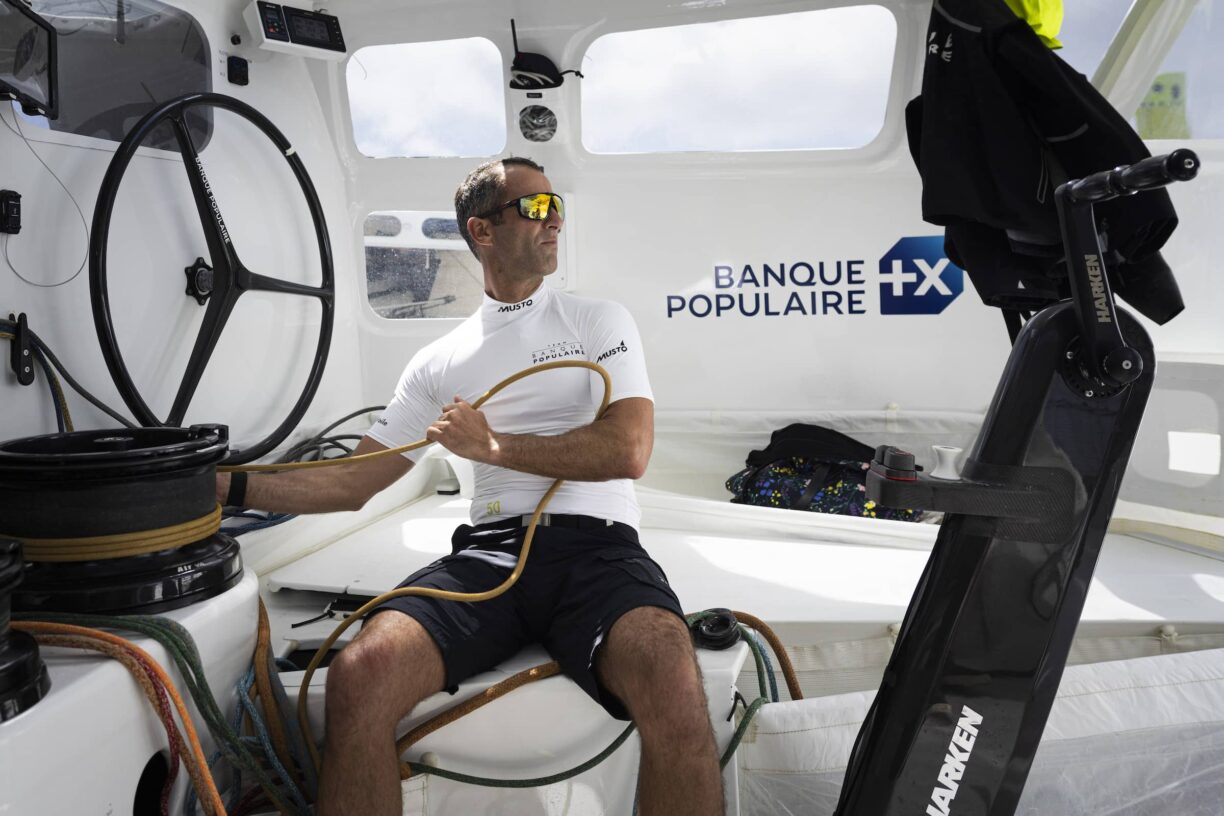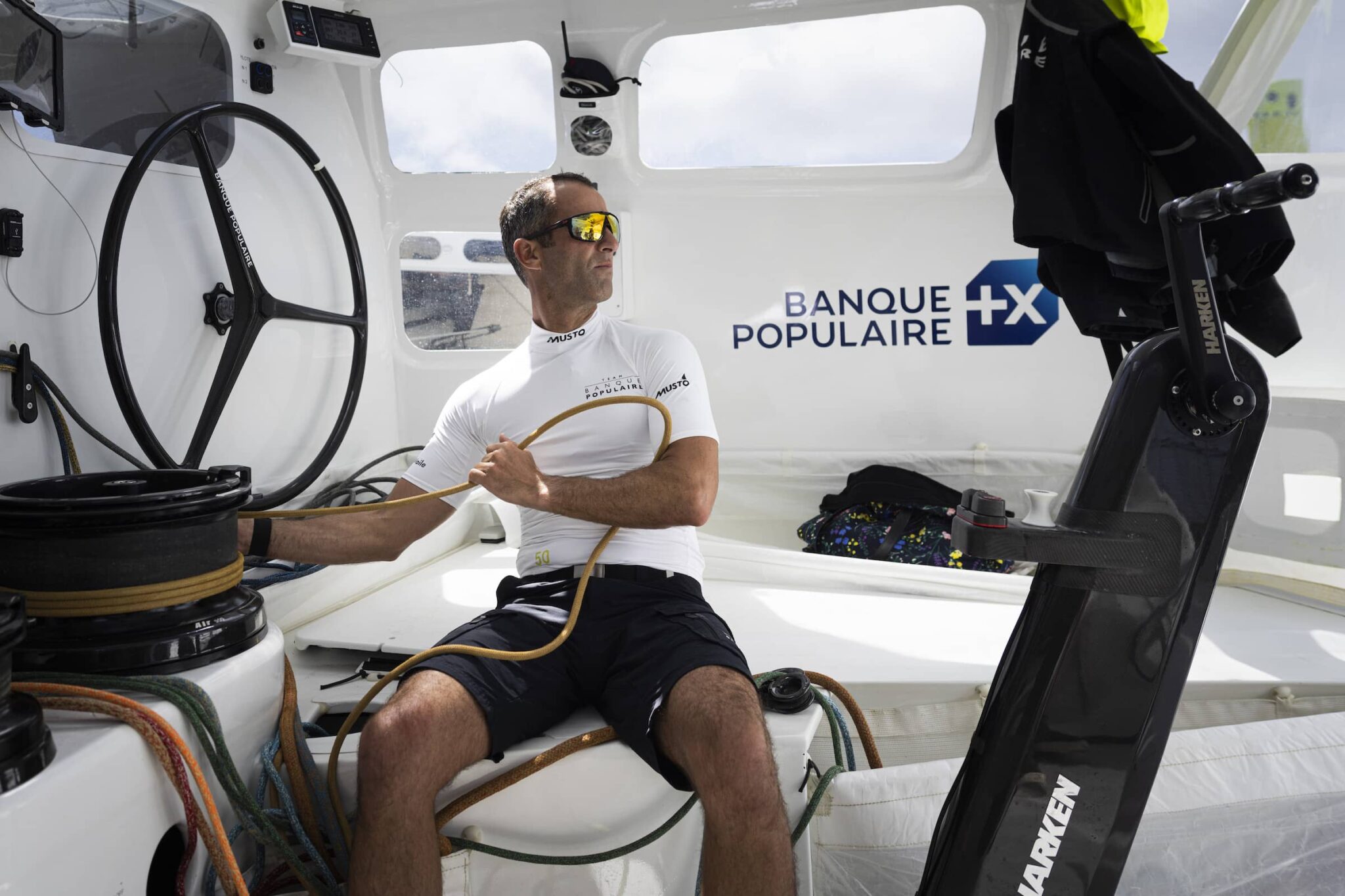 They will be joined on the start line by #TeamMusto sailors Louis Burton, Bureau Vallée; Justine Mettraux, Teamwork; Boris Herrmann, Malizia – Seaexplorer; and Samantha Davies, Initiatives Cœur.
In the Ocean Fifty Class of 50-foot multihulls, British sailor Sam Goodchild with Leyton will be competing against Erwan Le Roux onboard Koesio.
And in the Class 40, Ambrogio Beccaria from Italy is representing Musto onboard Allagrande Pirelli, as well as France's Ian Lipinski with Crédit Mutuel.
The sailors will be taking with them a mix of the soon-to-be-released new generation HPX, which has been tested to the max by the #TeamMusto Ambassadors after three years of performance, design and fabric innovations, as well as the MPX GORE-TEX Pro Offshore range.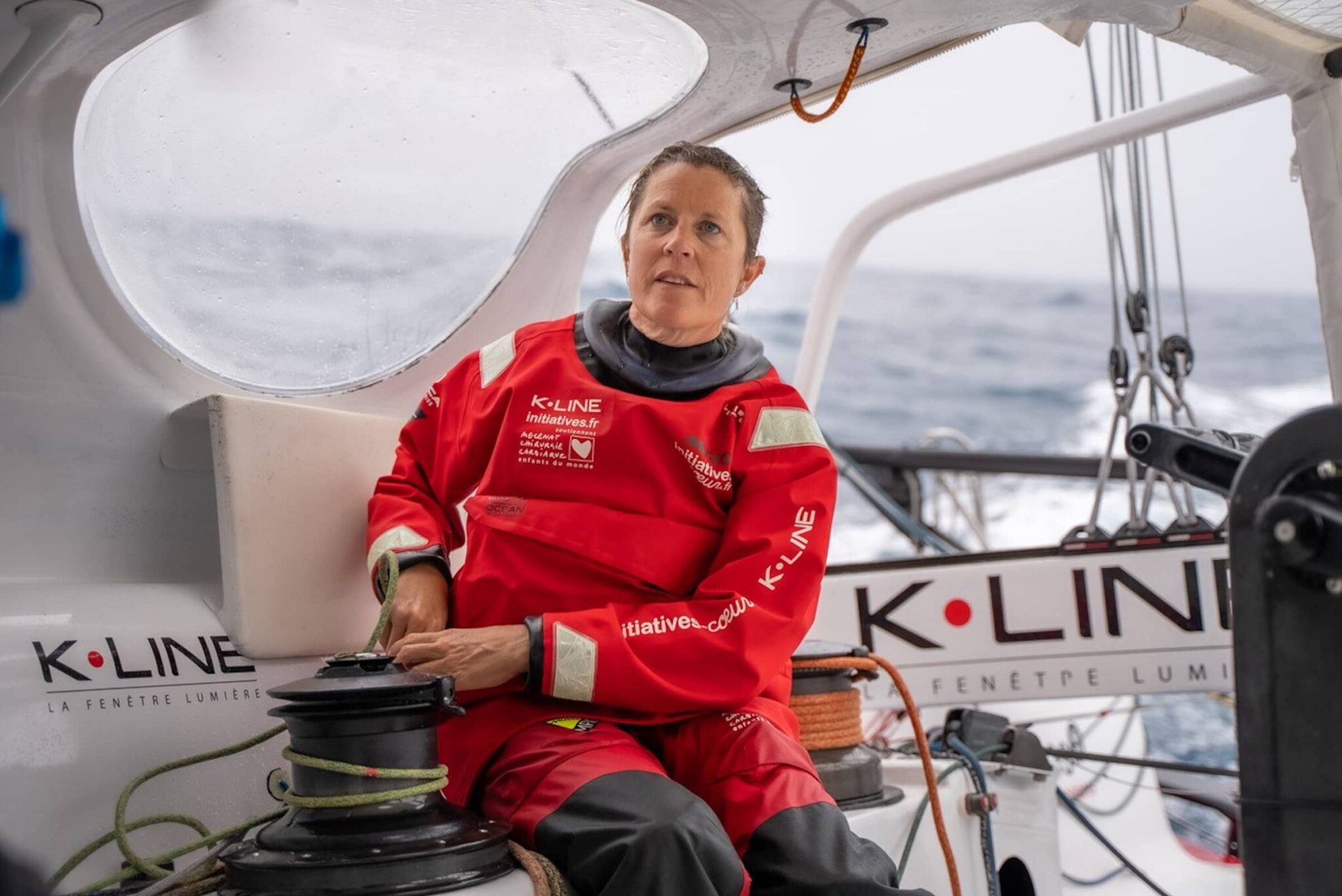 Nick Houchin, Head of Marketing for Musto, commented, "What a line-up! We are incredibly proud to see so many #TeamMusto ambassadors on the startline, ambassadors who have entrusted us with kitting them out in the most technically advanced offshore sailing gear available.
In addition, we are pleased to see Musto being worn by sailors throughout all six fleets. The all-new HPX and MPX ranges will keep them warm, comfortable, and dry allowing for optimal performance as they race in the Route du Rhum. The only challenge for us is trying to keep impartial!"
Discover the full range at www.musto.com
Musto Ambassadors in the Route du Rhum 2022
IMOCA:
Louis Burton, FRA, Bureau Vallée
Charlie Dalin, FRA, Apivia
Samantha Davies, GBR, Initiatives Cœur
Louis Duc, FRA, Fives Lantana Environnement
Benjamin Dutreux, FRA, Guyot environnement – Water Family
Boris Herrmann, GER, Malizia – Seaexplorer
Tanguy Le Turquais, FRA, Lazare
Justine Mettraux, SUI, Teamwork
Damien Seguin, FRA, Groupe Apicil
Ultime:
Armel Le Cleac'h, FRA, Maxi Banque Populaire XI
Ocean Fifty:
Sam Goodchild, GBR, Leyton
Erwan Le Roux, FRA, Koesio
Class 40:
Ambrogio Beccaria, ITA, Allagrande Pirelli
Ian Lipinski, FRA, Crédit Mutuel
Also racing in Musto: Francis Joyon, Romain Pillard, Antoine Cornic, Pierre Casenave-Péré, Simon Koster, Nico d'Estais, Baptiste Hulin, Emmanuel Le Roch, and François Jambou.