Last updated on June 13th, 2023 at 09:03 PM
In the days leading up to the highly anticipated MLB World Tour: London Series 2023 presented by Capital One, is set to unfold at Hopkins Field—the London-based First Pitch Festival.
Aimed at the primary school children of London, this festival, now in its third year, embodies the essence of grassroots baseball, nurturing a fresh generation of players with boundless potential.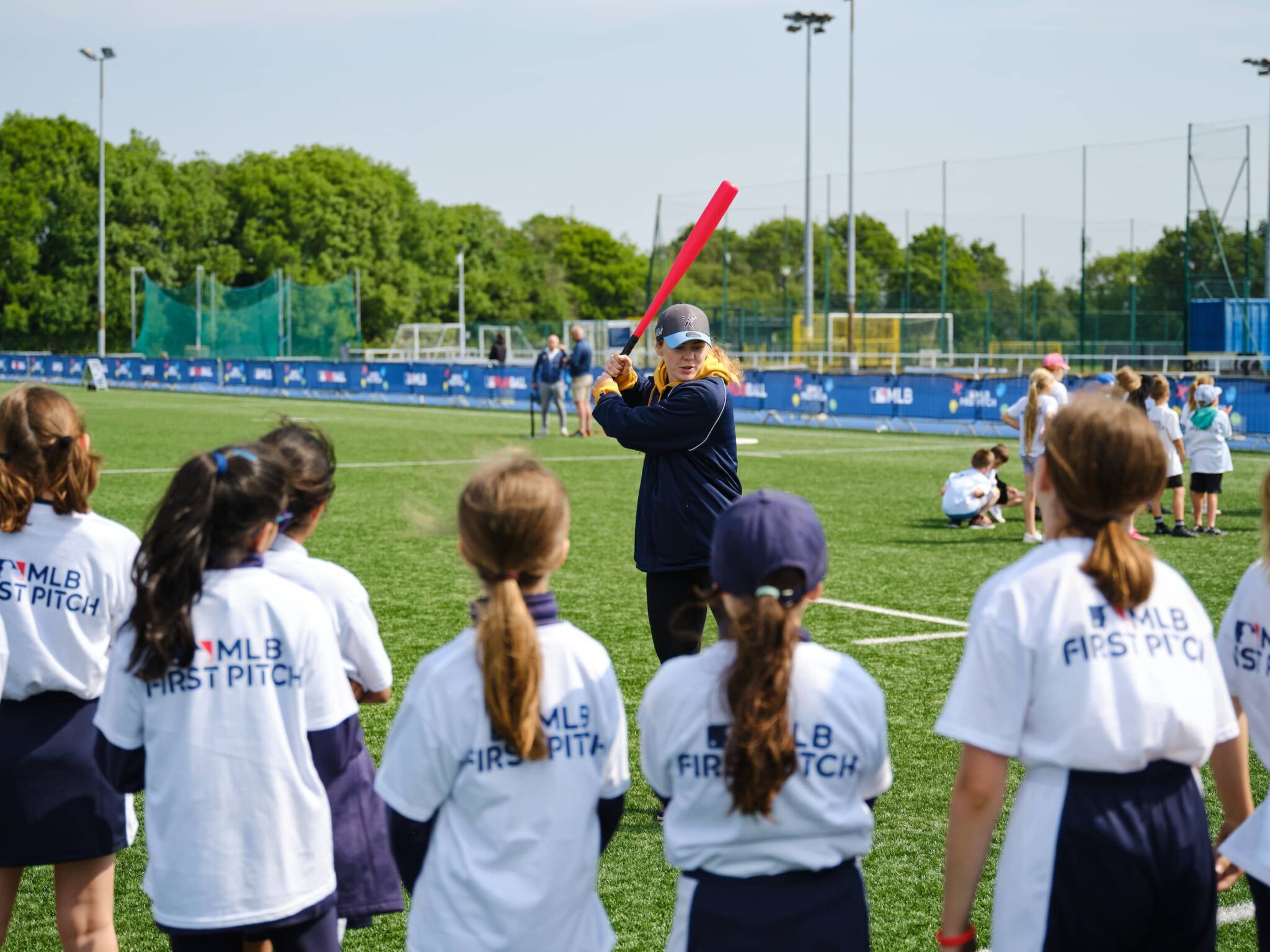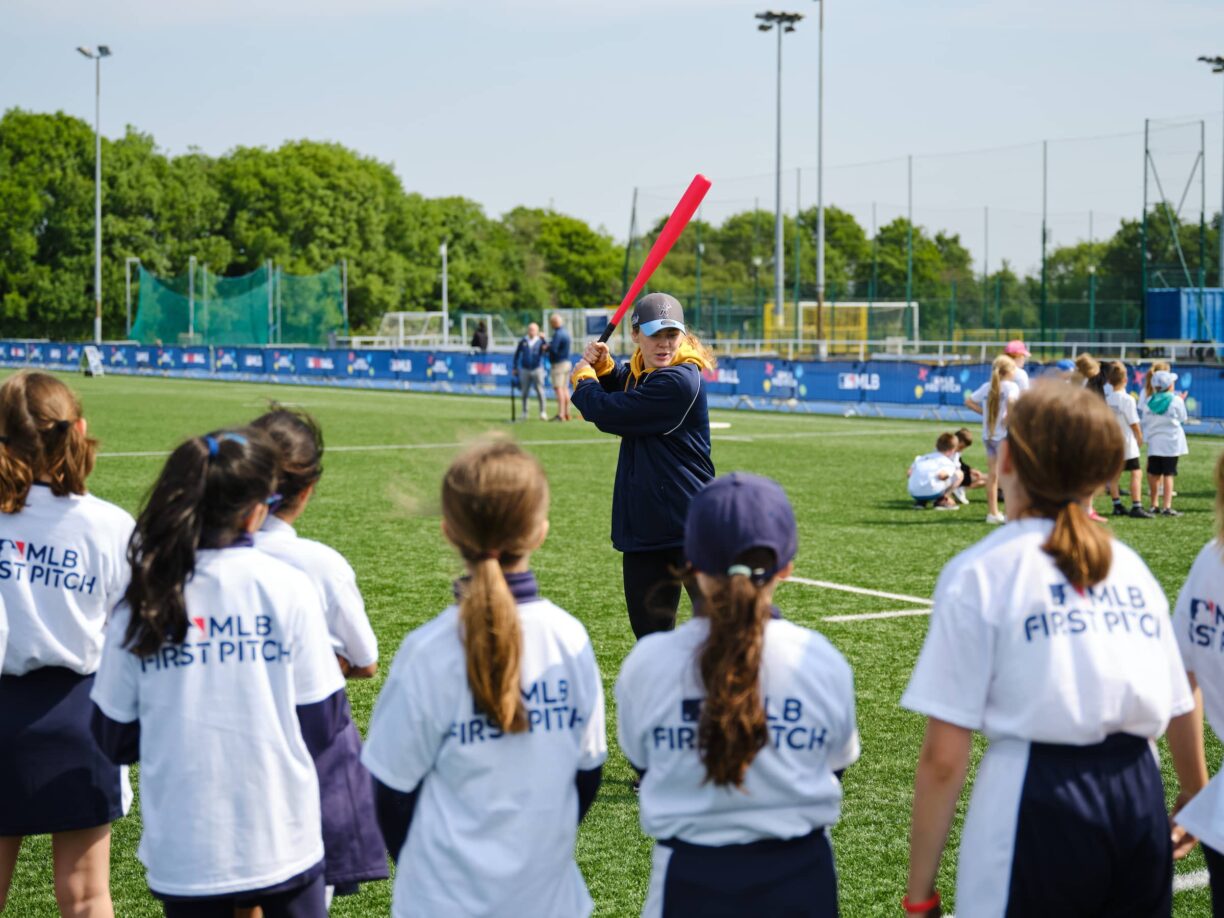 Last week, the festivities kicked off with satellite First Pitch Festivals in Cardiff and Sheffield, offering youngsters a taste of the game's exhilaration.
MLB First Pitch serves as a gateway for children aged 8 to 12, providing them with a unique opportunity to embrace a new sport and delve into the fundamental skills of baseball—hitting, fielding, running, pitching, and gameplay.
Collaborating with the Youth Sport Trust, MLB has crafted an engaging and inclusive program, replete with resources that ignite a passion for physical activity, sportsmanship, and the captivating game of baseball itself.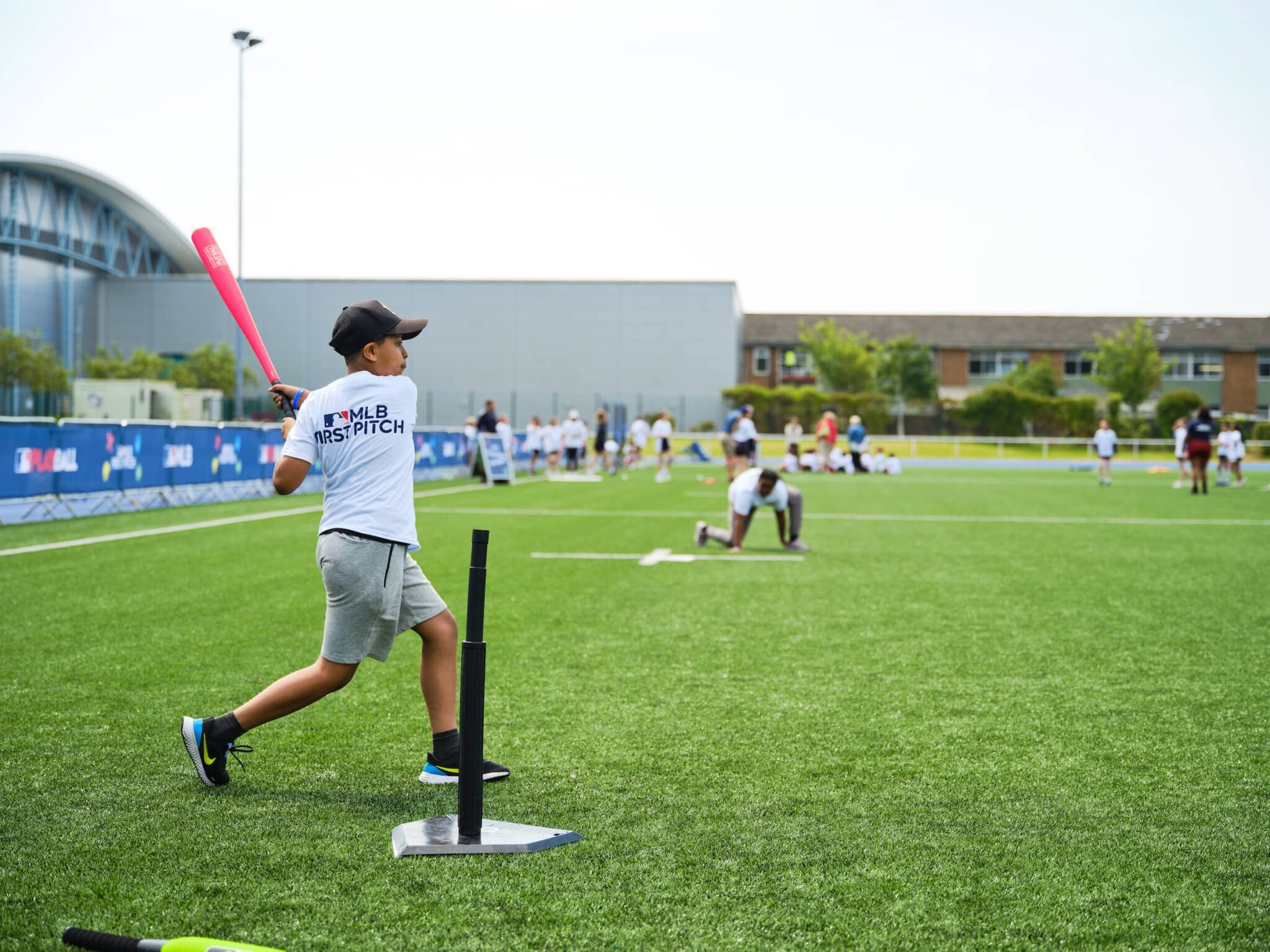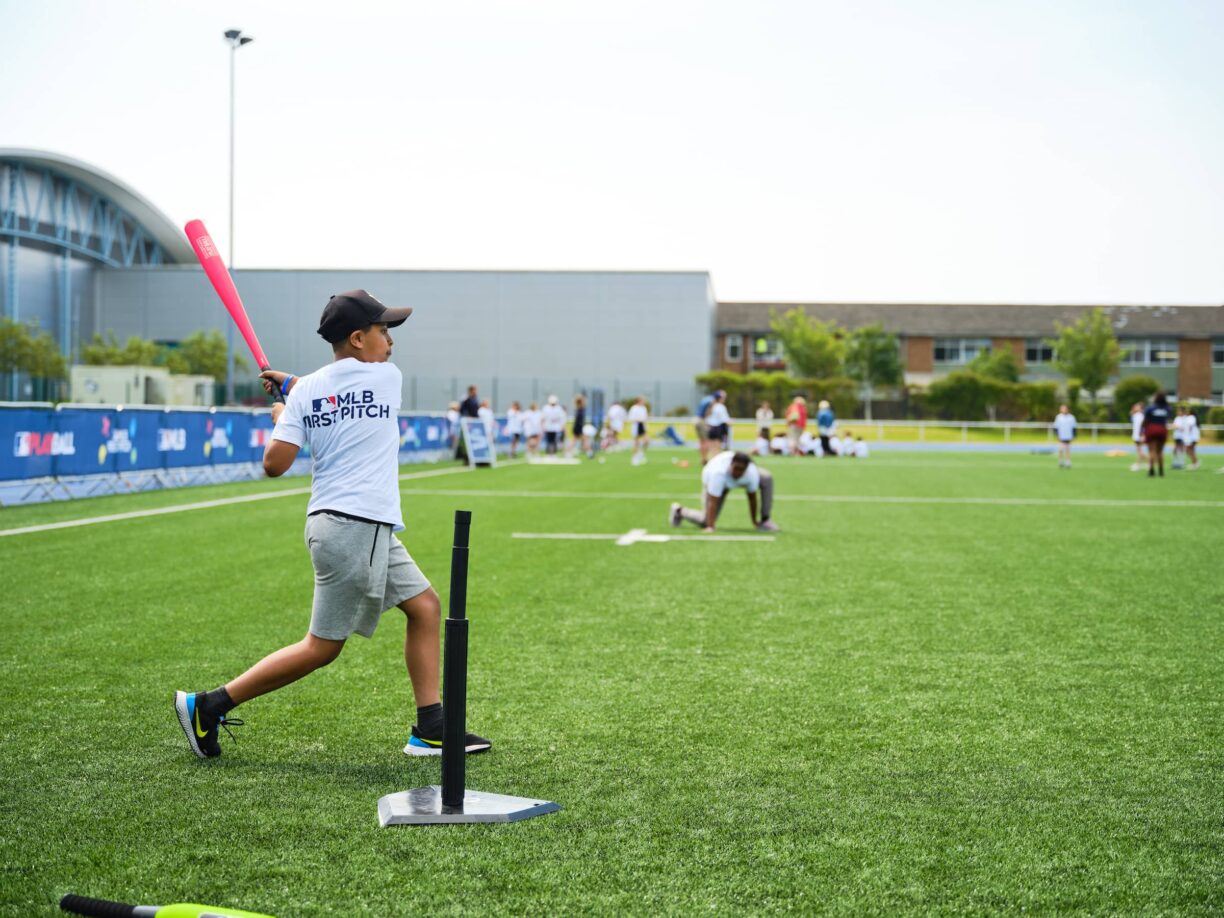 Beyond the mechanics of play and skill development, First Pitch cultivates personal attributes like teamwork, leadership, resilience, self-esteem, and critical thinking—a holistic approach that extends far beyond the confines of the diamond.
In the spirit of community, the local playing fraternity will join hands with the festival, offering their unwavering support to ensure a memorable experience for all involved.
The first two instalments of the MLB First Pitch Festivals were held in Sheffield and Cardiff, where the enthusiasm was palpable, as over 200 primary school children participated at each location.
Looking ahead to the forthcoming event at Hopkins Field in East London, the excitement mounts, for esteemed MLB Legends and World Series Champions David Eckstein and Jake Arrieta, representing the Cardinals and Cubs, respectively, are poised to grace the occasion, sharing their wisdom and love for the game with the budding participants.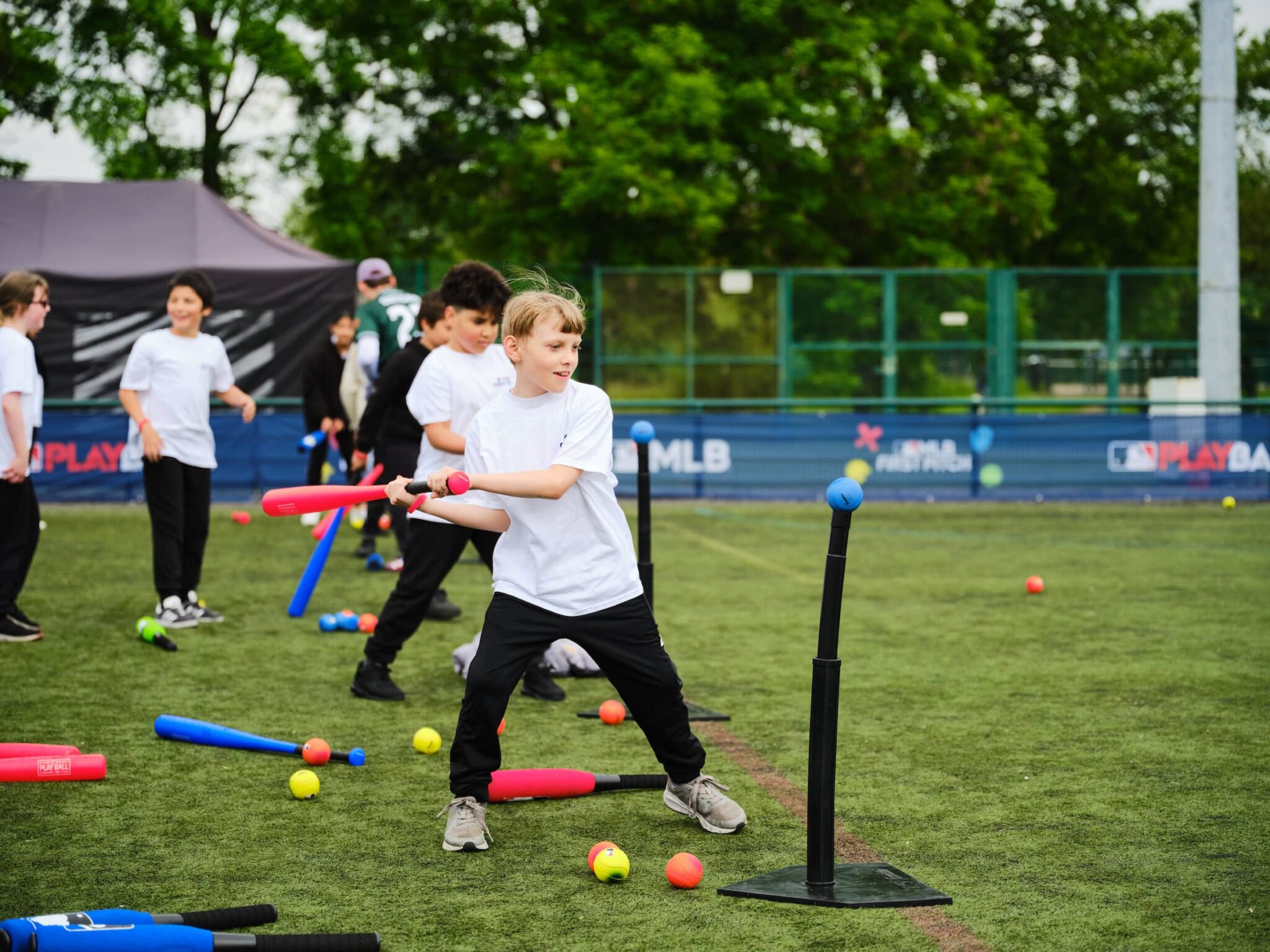 This remarkable initiative is part of MLB's broader plan to fuel growth and inspire countless communities to discover the charm of baseball.
With a committed investment of £1 million by 2026, MLB endeavours to develop and implement a far-reaching program of activities.
Within this timeframe, a new legacy program will unfold, encompassing 50 community outreach projects, and serving as a catalyst for lasting change.
Through this ambitious legacy program, MLB seeks to create unprecedented playing opportunities for tens of thousands of young individuals while simultaneously enhancing pathways for elite player development.
Notably, the European Development Tournament looms on the horizon, scheduled to take place at Farnham Park from the 19th to the 22nd of June.
This prestigious tournament will gather Europe's top 90 prospects, all vying for the attention of keen MLB scouts, as they strive to secure their place in the greatest league on Earth.
Moreover, plans are in motion to bolster club and community playing networks, augmenting their capacity to accommodate the growing interest in baseball and softball.
Targeted support will be provided to expand and enhance the existing infrastructure, ushering in a new era of accessibility and quality.
Speaking on behalf of MLB Europe, Ben Ladkin, the Managing Director, expressed his enthusiasm, stating, "Baseball and Softball participation in the UK is on a great trajectory, and we are delighted to be working with our partners BaseballSoftballUK and The Greater London Authority/Mayor of London to take this growth to the next level.
First Pitch will embed the sport in the lives of a generation of young people, and we can't wait to see what the future holds for the sport."
Testimonies from participants and observers alike serve as a testament to the overwhelming success of these endeavours. Alison Williams from All Saints Church in Wales Primary, Barry, raved about the event, remarking, "What a wonderful event! The children had fun, working as a team and developing their baseball skills.
Superbly organized. The children came away buzzing for baseball! We can't wait to continue playing ball!"
Echoing her sentiment, Holly Ireland from Nike RBI Wales exuded excitement, saying, "This was a fantastic day! It was amazing to see all the young people really getting into the activities.
My favourite question was 'can I have another go?' This is the future of the game, and the future's looking bright. These children will talk about – and remember – this fun day for a long time."
St. Louis Cardinals will play the Chicago Cubs in the MLB World Tour: London Series 2023 presented by Capital One on June 24-25 at London Stadium. Tickets are available now at ticketmaster.co.uk/mlb