Last updated on October 19th, 2021 at 08:40 PM
Men's health and wellbeing platform Manual says the need for 'direct to consumer' telemedicine has never been more necessary – amidst the outbreak of Covid-19 and governments urging citizens to self-isolate and limit possible exposure.
After launching in 2019, Manual has already helped over 20,000 men tackle common health issues such as ED and hair loss – all online.
The company's in-house physician Dr Earim Chaudry says Manual is part of a global shift towards a convenient, tech-enabled care model where anyone can reach out for support online, from the safety of their own homes.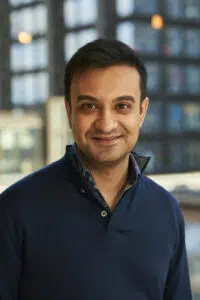 Dr Chaudry adds patients can now get access to healthcare from home at this difficult time, which prevents the need to go outside.
"Here at Manual, what we are seeing now is men looking up information but not having the ability to see anyone face-to-face. As we're spending more time online, Manual is providing a service where patients can read the information and then contact us to decide what they should be doing with that information and what treatment options are available."
"At this unique time, with most people staying inside their homes, this type of care model is incredibly important. Not only should patients digest information, but they should be able to consult a healthcare professional from the safety of their own homes." Dr Chaudry said.
Manual's online content is written by experts and medical professionals, providing users with step-by-step guides, accessible information, statistics, knowledge of side effects and alternative solutions to their problems.
The company's overall communication approach is a mix of preventing illness and protecting health, but also that of a lifestyle company speaking to personal optimisation.
Dr Chaudry says there will always be a need for the 'traditional' health care model but the sector was ripe for reinvention.
"With the outbreak of Covid-19, any non-essential travel is in lockdown and because this is an evolving government position, we could reach a stage where Britain is in complete lockdown, like Italy, and the only sources of consulting are going to be telephone or online."
"My primary training is as a GP so I've done face-to-face consultations for a number of years and seen the limitations of that," he said.
The popular platform doesn't only provide advice but a 'direct to consumer model' where customers can purchase health care products, supplements and medicines online – delivered directly to the consumers front door.
The rapid rise of the telemedicine industry has seen companies like Manual upend the heavily regulated pharmacy business with technology. A trend that is only predicted to keep rising.
"Telemedicine has taken a huge forward-looking position in health care especially as established health care providers like GPs are struggling to meet an ageing population," Dr Chaudry said.
Want to know more, head to Manual's website here: