An initiative that combines athletes, chefs and charity is delivering hundreds of free nutritious meals to some of the most vulnerable residents of London every week, including disadvantaged children reliant on free school meals.
The community kitchen initiative is the combined brainchild of the London Rowing Club, catering company Dinner Ladies and City Harvest, an organisation that sources, collects and surplus food to feed the hungry.
The initiative is also supported by a growing consortium of sports clubs, including Fulham FC and The Dons Local Action Group.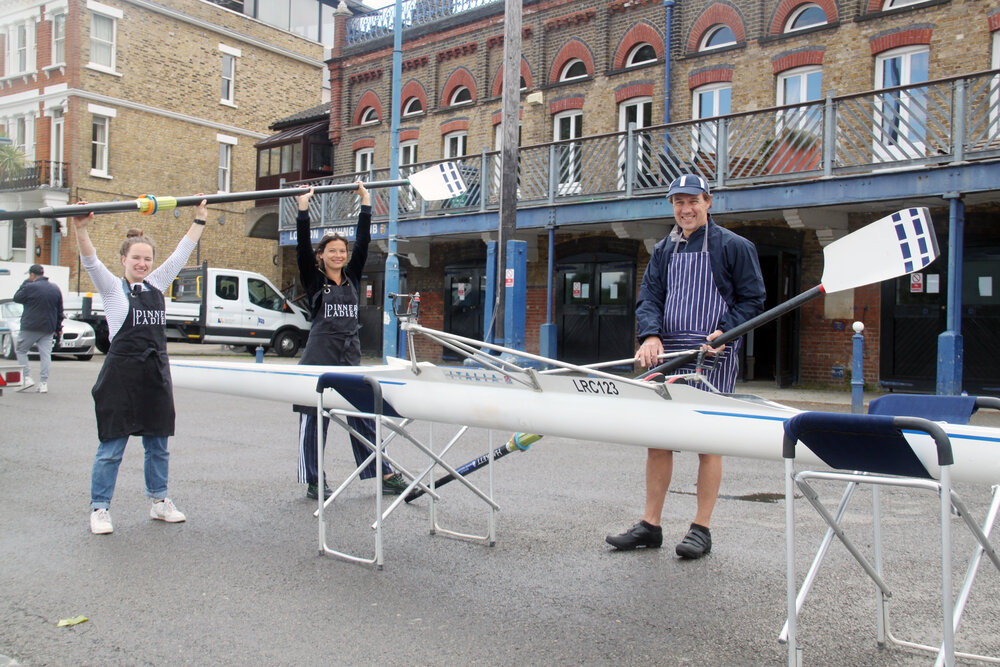 Stewart Harries of London Rowing Club said: "We're acutely aware of the hardship that many families are facing, and we fully support Marcus's campaign to win a government rethink on the school meal voucher scheme.
Lots of children are already going hungry and we're redoubling our efforts to feed as many as we can."
"We're swapping our oars for wooden spoons and opening our kitchen to the Dinner Ladies who are working their magic with the ingredients kindly donated from restaurants, supermarkets and the general public, distributed by Dons Local Action Group."
Dinner Ladies, a catering company with all of their events cancelled, has taken the initiative to fundraise to help to keep the project going. Each of their private home deliveries gets the option to 'feed a friend' and donate towards the scheme.
With help from volunteers, they are currently cooking meals two days a week which are then delivered to community centres, hostels, mental health shelters and displaced people currently accommodated in hotels.
Lily Cai and Emily Plunket, the directors of Dinner Ladies, said: "The scale of the Covid-19 lockdown means that many of the real-life challenges faced by individuals in London are heightened. 
Children, for instance, who are dependent on free school meals, are often going hungry.  Homeless people with mental health issues are struggling with the bigger gulf created by social distancing.  We're trying to fill as many bellies as we can with nutritious meals."
Rowers, footballers and more are volunteering to help prepare meals and deliver them to the most in need.
Chairman at City Harvest, Steve Winningham said: "It's fantastic to see this energetic partnership come together and see sportsmen and women burn calories to provide calories to people in real and urgent need.
We're grateful to our partners and to the many restaurants, grocers, supermarkets and the general public who are helping to make their surplus food go the extra mile at this crucial time."
Meat and vegetarian options are made fresh on both cooking days, based on whatever the ingredients donated are. "It's a bit like Ready Steady Cook, but on an industrial scale," said Head Chef Emily Plunket.
Meals are then delivered by the team at City Harvest who rescue surplus food and who normally deliver 80,000 meals a week. Since lockdown, they have delivered more than 1.7 million meals to those in need.
To make a donation visit www.justgiving.com/crowdfunding/dinner-ladies
To volunteer at the Community Kitchen email stiritup@dinnerladiesltd.com