Last updated on November 25th, 2021 at 08:42 PM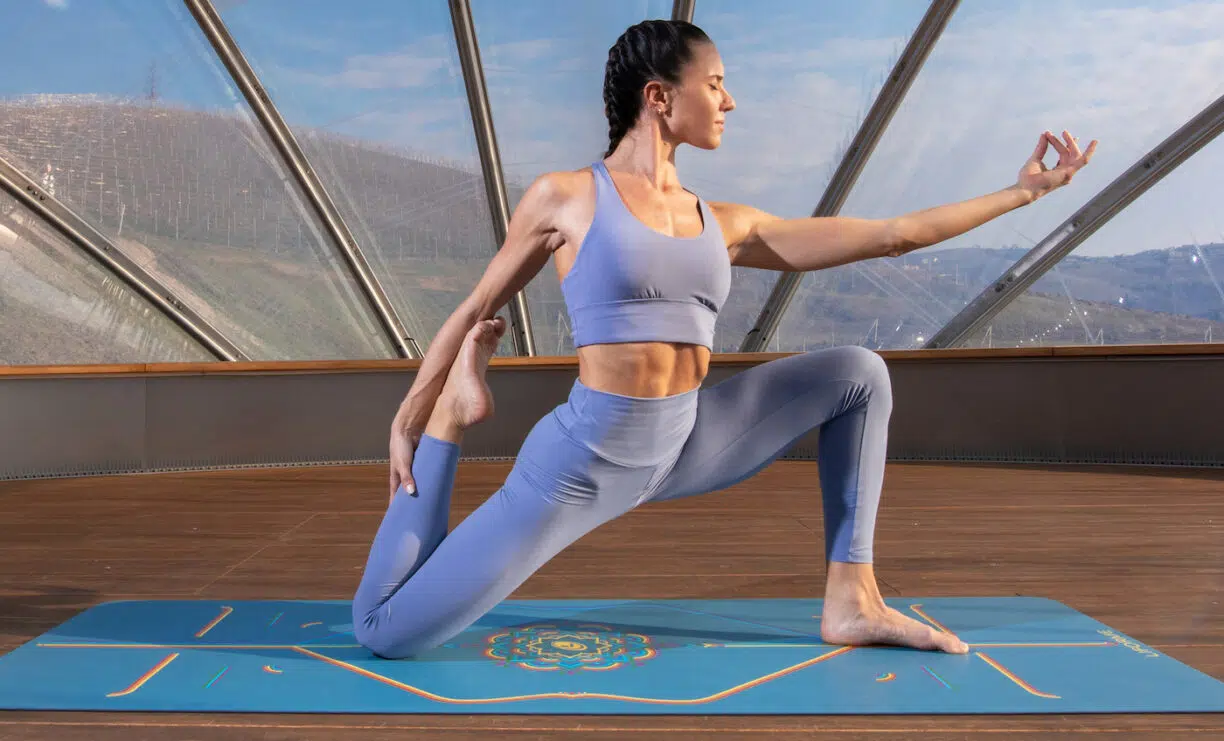 GIVE the gift of eco-friendly wellness this Christmas, with the yoga industry's most respected, well-known and innovative yoga mats by Liforme, which stay grippy even when 'sweaty-wet' and feature Liforme's game-changing and often-imitated alignment design, to help Yogis of all shapes and sizes perfect their form in practice. 
Not only will you be giving to a loved one, you'll also be giving back to the planet and people, as Liforme offers the choice to donate 3% from every purchase to Friends of the Earth (environmental conservation) GLAAD (LGBTQ acceptance) Yoga Gives Back (supporting vulnerable women and children in India) or to plant 5 trees via reforestation platform, Tree-Nation.  
Liforme has revolutionised the yoga world with its eco-friendly,  best-in-class mats, after spending 5 years developing their  GripForMe technology, using high quality, non-toxic and planet-friendly materials, which maintain their grip and represent a  huge leap forward from the slippy, non-degradable plastic mats, which could take hundreds or even thousands of years to degrade and contain toxic, harmful chemicals.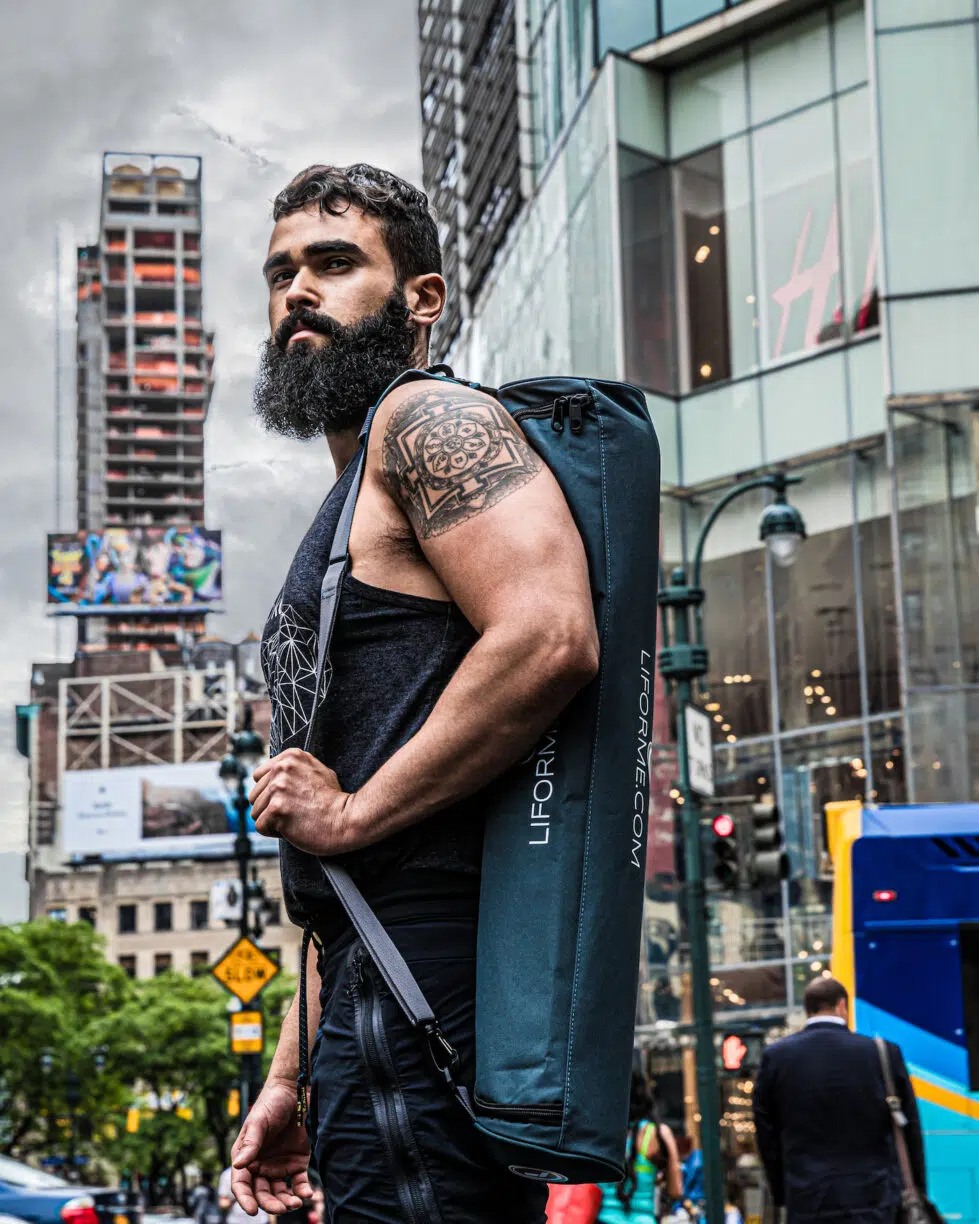 In fact, the specially-engineered top surface wicks away moisture from your hands, so the more you sweat, the GRIPPIER  your mat becomes – no more slipping in your Downward Dog. 
A patented waterproof barrier layer prevents any moisture from making its way through the top surface and into the rubber base – making it much more hygienic and easier to clean.  
Liforme Mats can also guide your solo practice or help your yoga teacher assist you, thanks to the intuitive and physiology-based alignment design, which works as a navigational tool. 
The combination of intelligent markers guide you to ensure your alignment is in check throughout. 
Regularly copied but never equalled, Liforme Mats are the trailblazing product that launched a billion-dollar industry and remain the best-reviewed yoga mats of all time, scoring more than  4.9* over thousands of reviews globally.  
Liforme offers four collections of eco-friendly and body-kind mats, which are non-toxic, PVC-free and when disposed of after their lifecycle will biodegrade in normal landfill conditions within 1-5 years, effectively turning into fertiliser to nourish the earth, rather than poisoning it.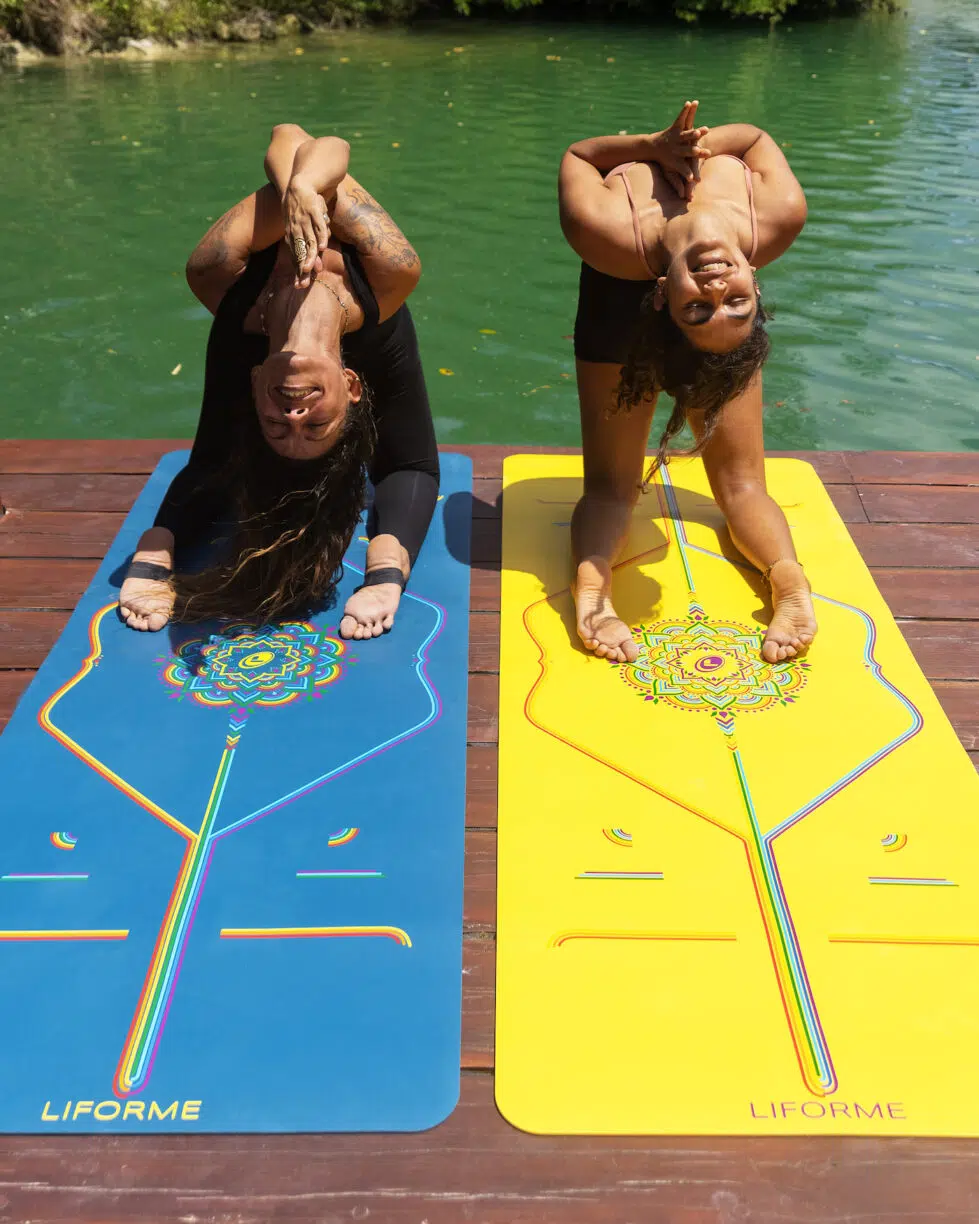 The original, Signature range consists of eye-catching, block colours: Simple, elegant and unassuming as well as more bold designs.  
The Giving Back collection was created in partnership with  Liforme's longstanding official charities, which receive a donation from every sale.
Choose between the elegant gold and  white design of 'White Magic', the calming deep purple of  'Mother Earth' or the explosion of colour that is 'Liforme Rain bow.'  
The Evolve collection features a pared-back alignment system for those who like to keep things more classic, while the simplicity of the Expressions range focuses on positive affirmations around love, happiness and gratitude. 
What's more, each collection is available in Regular, Travel and  Mini-Pad size. A complimentary bag is also included with every mat.
Gift boxes are available to keep your Christmas gift a surprise and there is fast and free shipping to the UK and US. 
The company has never faltered in its mission to improve not just its unique and groundbreaking products, but its impact on the planet, by pushing boundaries, being eco-friendly, ethical and socially just.
To date, they have planted more than 200,000  trees and donated over $500,000 to charity. 
Liforme products are designed by Yogis, for Yogis and are sold in more than 180 countries.
Their global community of customers and business partners promote a common goal to 'Live For  More.' 
So whether you're a beginner or an experienced Yogi, look no further than a Liforme Mat – for yourself and for the planet.  
To find out more head over to the Liforme website: www.liforme.com Social i/f/t: @liforme