This weekend the 20 semi-finalists competed in Les Mills SUPERSTAR 2022 at SATS Stureplan in Stockholm. All semi-finalists showed an incredibly high level and presented at their best.
Creating fitness magic was exactly what they did and offered both participants and jury an outstanding experience.
Despite the tough competition, the jury managed to agree that the winner of Les Mills SUPERSTAR 2022 is Eva Dobešová in BODYATTACK from Form Factory Fitness Club, Czech Republic.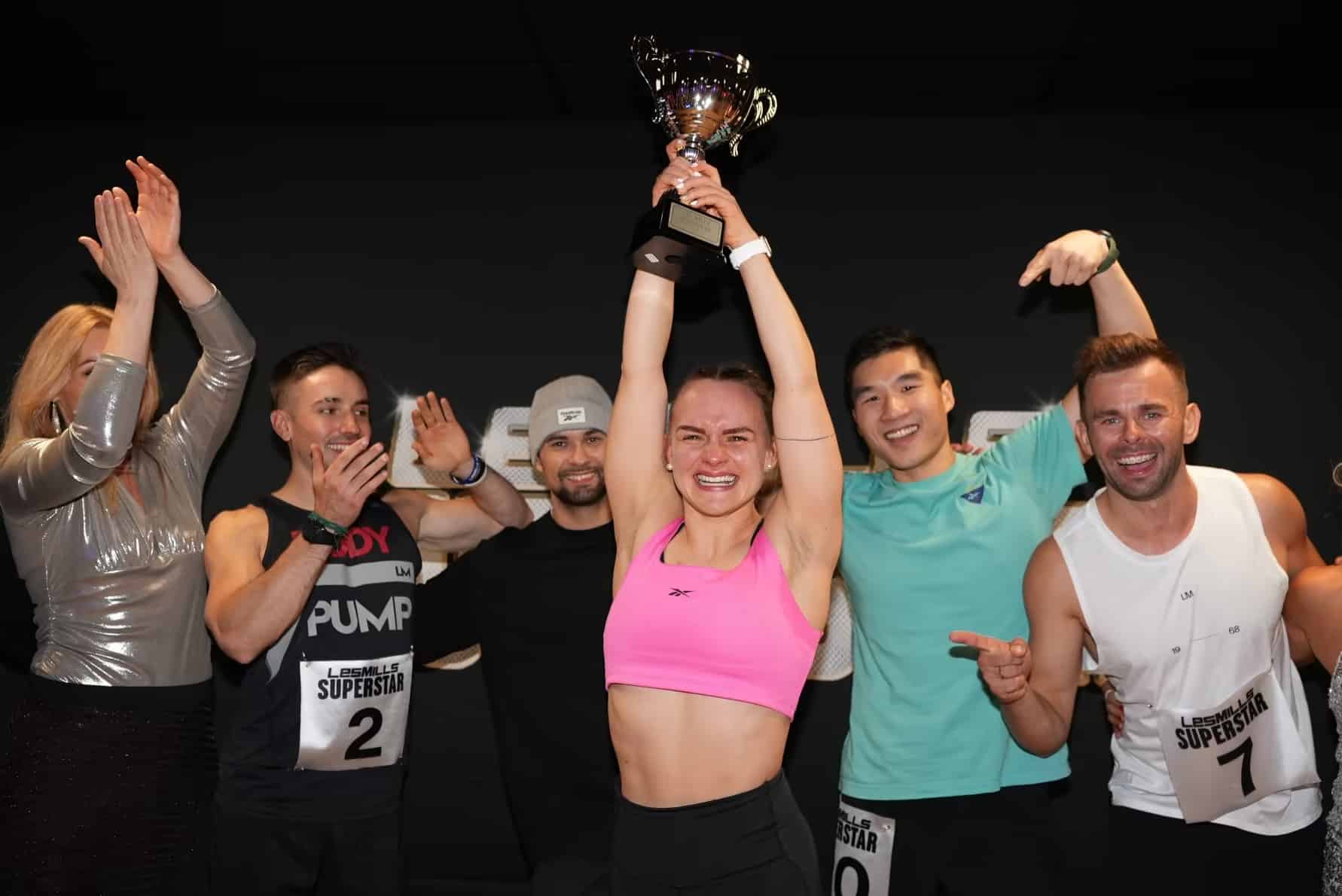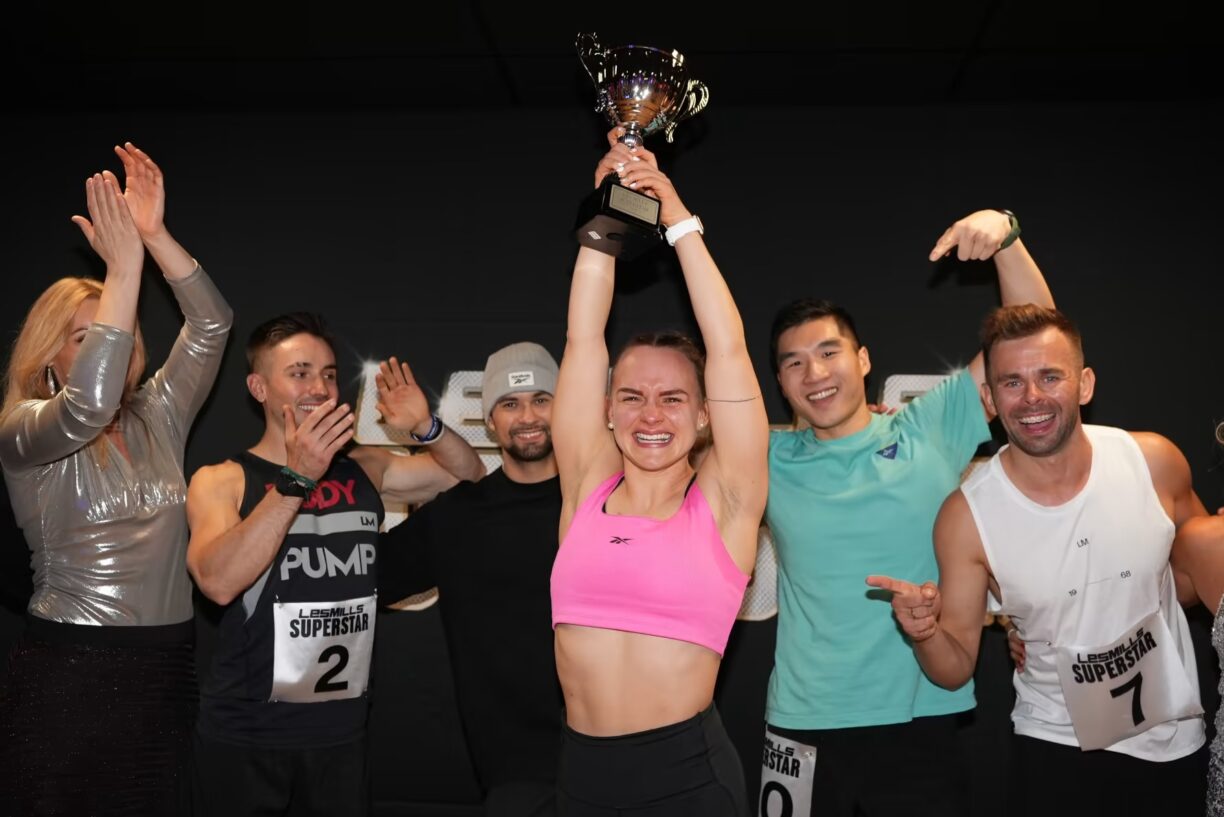 Second place went to Marie Sakina in BODYCOMBAT from SATS, Denmark and third place to Kamil Zieliński in BODYCOMBAT from Zdrofit, Poland.
As this year's winner, Eva received great prizes such as Nocco products, SMART TECH gift card and a watch from Polar, as well as the opportunity to present at an upcoming Les Mills event in 2023.
Everyone who participated got a real energy boost that probably will last for the rest of the year.
The semi-finalists:
Lea Levin, BODYCOMBAT, Sweden
Oscar Undevall, BODYPUMP, Sweden
Hanna Jämtsäter, BODYJAM, Sweden
Robin Rasovic BODYJAM, Sweden
Ida Rosengren, BODYATTACK, Sweden
Teresia, Björkqvist, BODYBALANCE, Sweden
Jimmy Tang, BODYBALANCE, Sweden
Marianne Muurinen, BODYJAM, Finland
Eeva Kortesoja, BODYPUMP, Finland
Valter Biscaia, BODYSTEP, Finland
Anni Pekkanen , BODYPUMP, Finland
Marie Sakina, BODYCOMBAT, Denmark
Paula Alise, BODYCOMBAT, Denmark
Sandra Lehrmann , BODYJAM, Denmark
Vidgis Jensen BODYATTACK, Denmark
Kamil Zieliński, BODYCOMBAT, Poland
Alicja Buczkowska, BODYCOMBAT, Poland
Krzysztof Wawer, BODYPUMP, Poland
Martin Vodraska, BODYATTACK, Czech Republic
Eva Dobešová, BODYATTACK, Czech Republic