The official launch of London's brand new self-defence training school, The Krav Maga Club will be teaching Israeli krav maga.
The new club aims to fight back against the outdated reputation of combat training or martial arts being naturally geared towards young men due to the requirement of high levels of aggression and be the first fully inclusive club that welcomes members of all ages and genders. 
Despite the many pandemic-related challenges sports & fitness clubs have faced, The Krav Maga Club London is celebrating success at finally being able to open its doors to new members looking to reinvigorate their fitness post-lockdown.
With excellent benefits to physical and mental wellbeing as well as learning a new and practical life skill, members can expect to unlock new potential in themselves in a friendly and safe environment. 
Krav Maga is an integrated system of self-defense, combat and fighting, close and third party protection originating in Israel.
It is the leading system of its kind in the world, known for its practical and realistic techniques and tactics for avoiding, preventing, deterring, or otherwise handling all types of violent confrontations.
The Krav Maga Club London is welcoming new members looking to try something different as we begin to emerge from 18 months of COVID restrictions.
Classes are currently run by fully qualified instructors online via Zoom and in-person at the training spaces in Islington and Barbican with the hope of expanding in the future.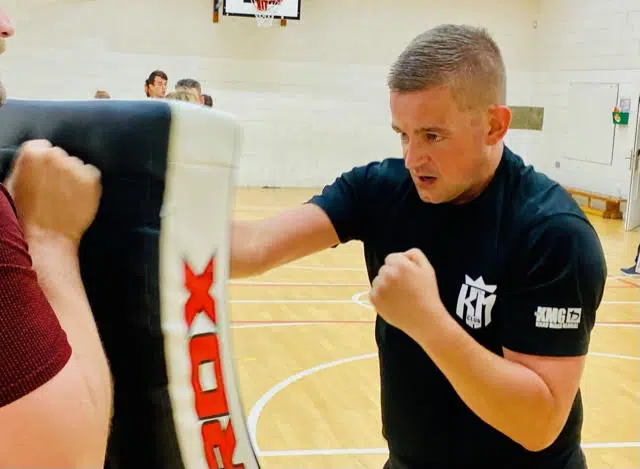 New members can attend an induction class with no joining commitment to see if krav maga is right for them. 
Founder of The Krav Maga Club London, Andrew Nash says "I believe having basic self defence skills is essential for everyone, particularly those living in a city."
"Knowing how to look after yourself and your loved ones is invaluable and krav maga is by far the most practical self-defence training available."
"Until now krav maga has a reputation for being very male dominated and aggressive."
"I hope to change that with The Krav Maga Club London by creating an inclusive and friendly training space for all genders and ages, focussing on health and fitness as much as the combat and defensive skills."
"I am so excited to finally be able to launch our new club and to welcome new members keen to shake off the lockdown and try something new for their fitness."