Last updated on November 28th, 2022 at 08:23 PM
Jessica von Bredow-Werndl and Tsf Dalera BB had a very successful weekend at Sweden International Horse Show, winning both the opening Grand Prix and the Grand Prix Freestyle-final of Lövsta Top 10 Dressage. The German superstar secured the victory ahead of German peer Isabell Werth and Sweden's Patrik Kittel.

Jessica von Bredow-Werndl and Tsf Dalera BB wowed the crowds at Friends Arena where she repeated last year's achievement by winning both classes.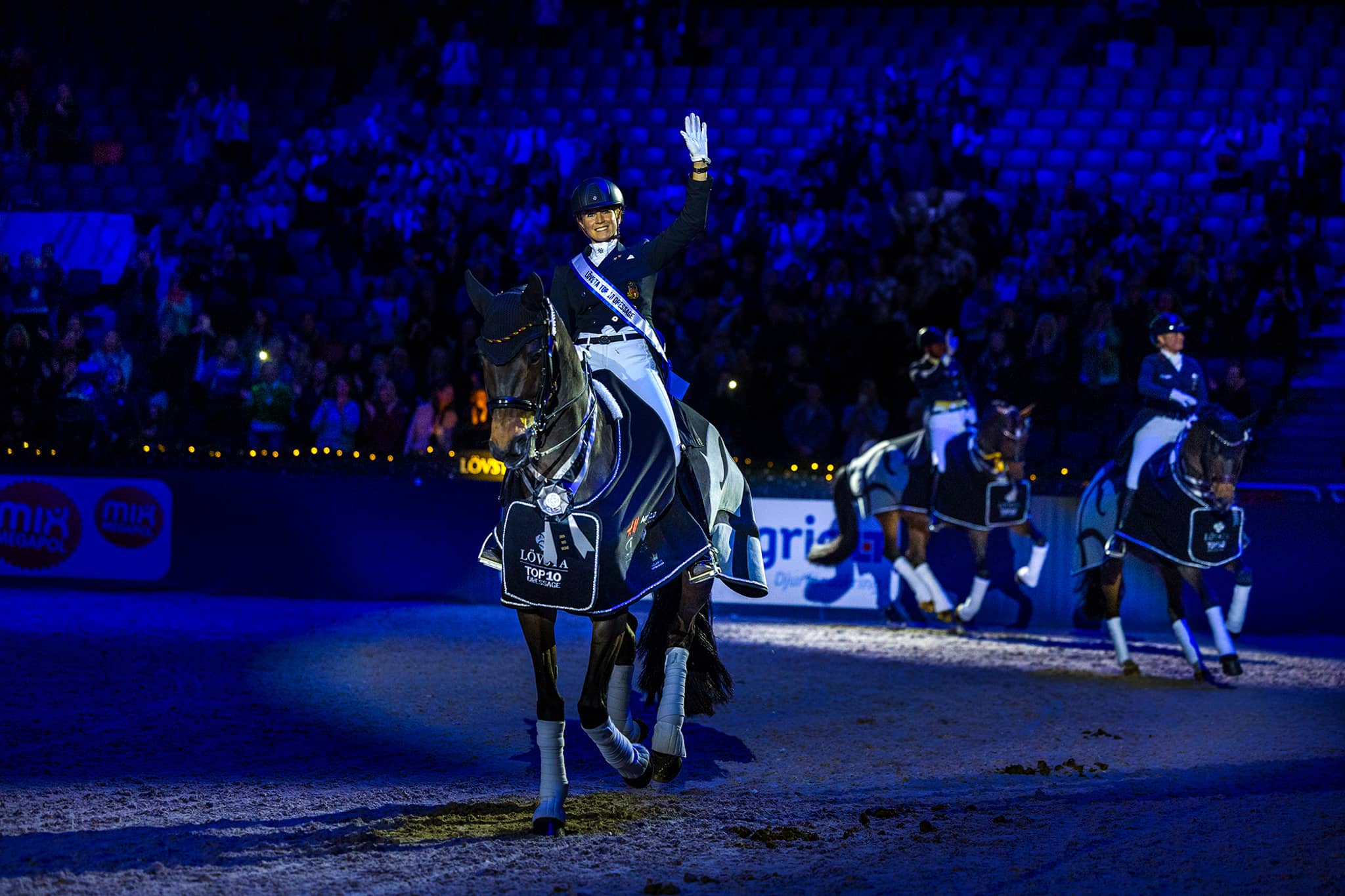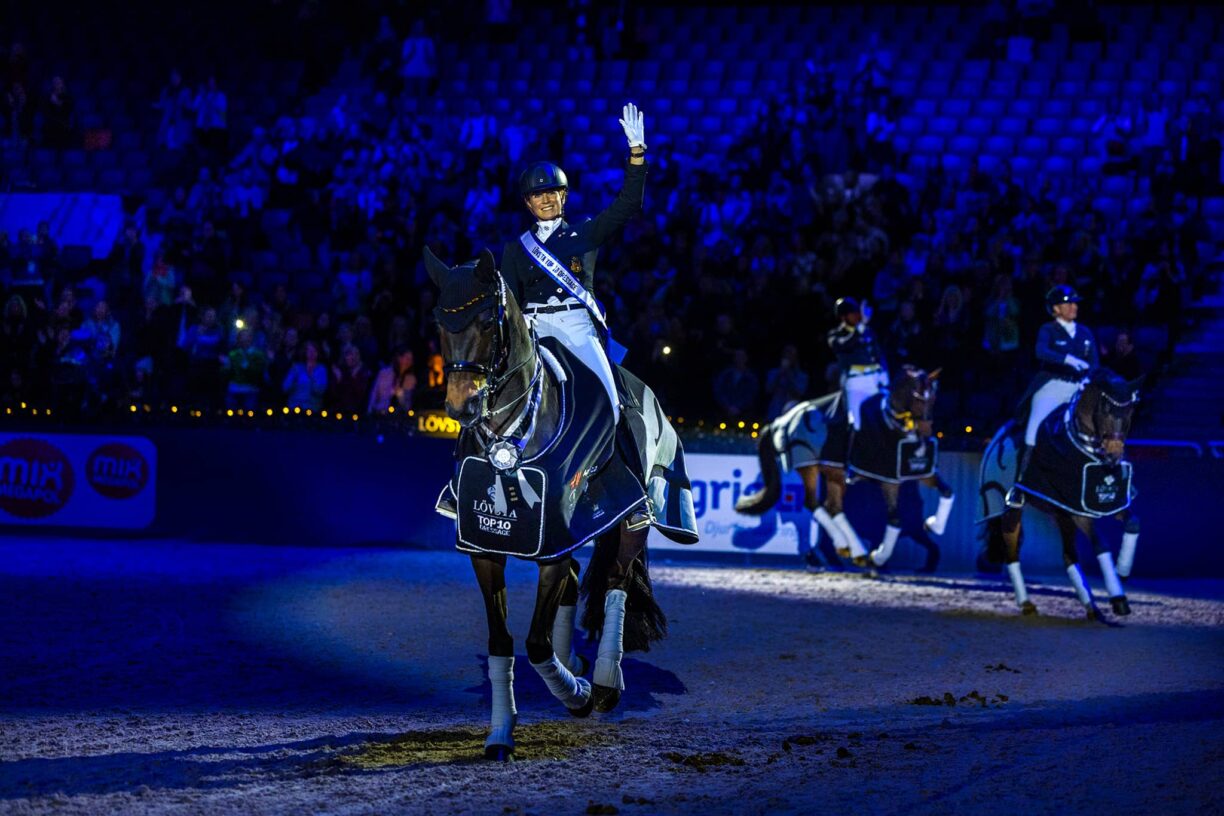 On Sunday, the pair showed the Swedish audience a new freestyle to the tunes of Édith Piaf which earned them a score of 88.760 per cent despite a few glitches.
The beginning was super strong and I felt super confident. Then we picked up the wrong canter so I was a bit confused and this I haven't felt in a long time so that made me do two more small mistakes, Jessica von Bredow-Werndl explains at the press conference.
This was a good reminder that you have to be 100 per cent connected… It was good for me to have a bit of a wake-up call, she says.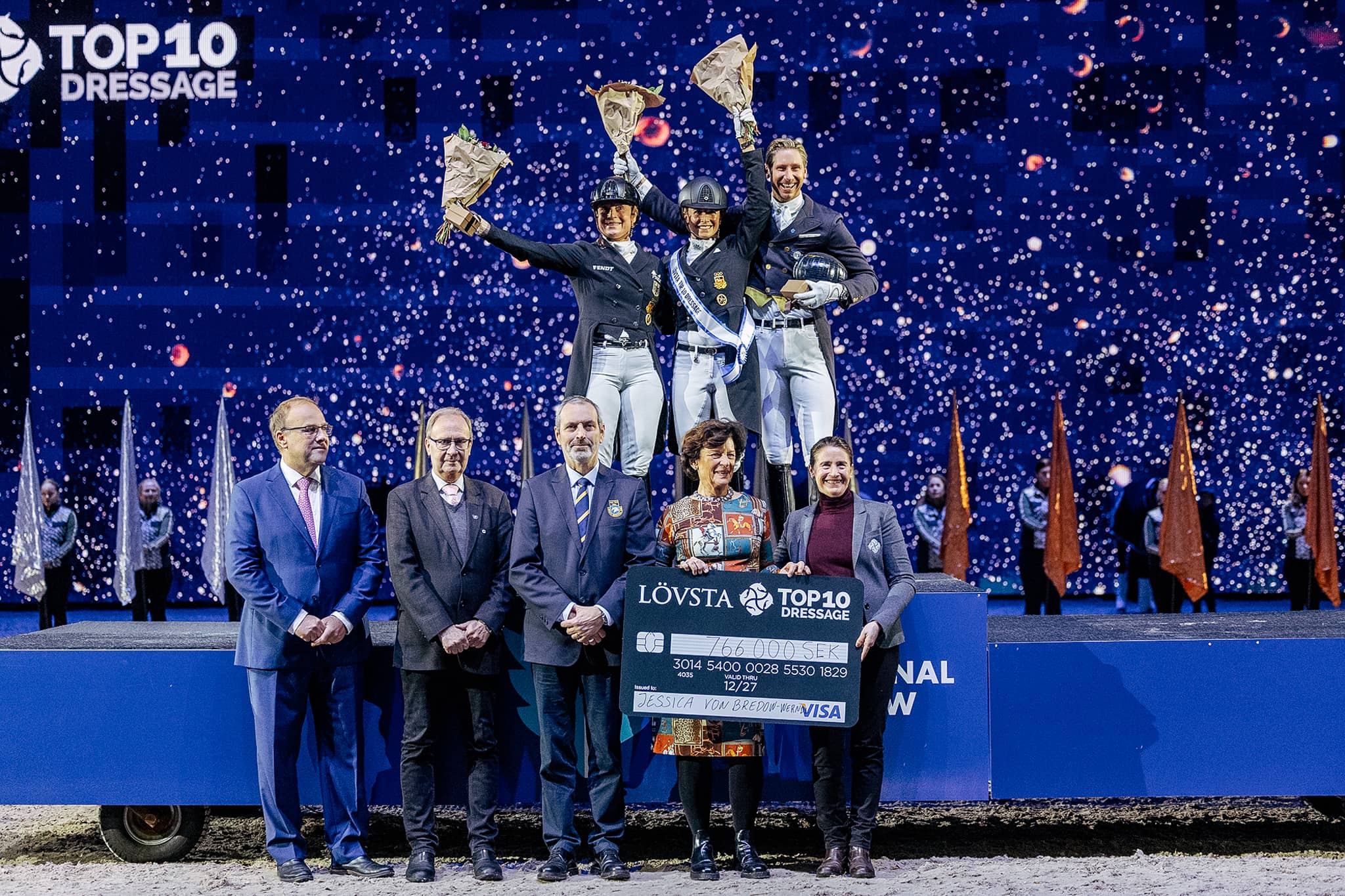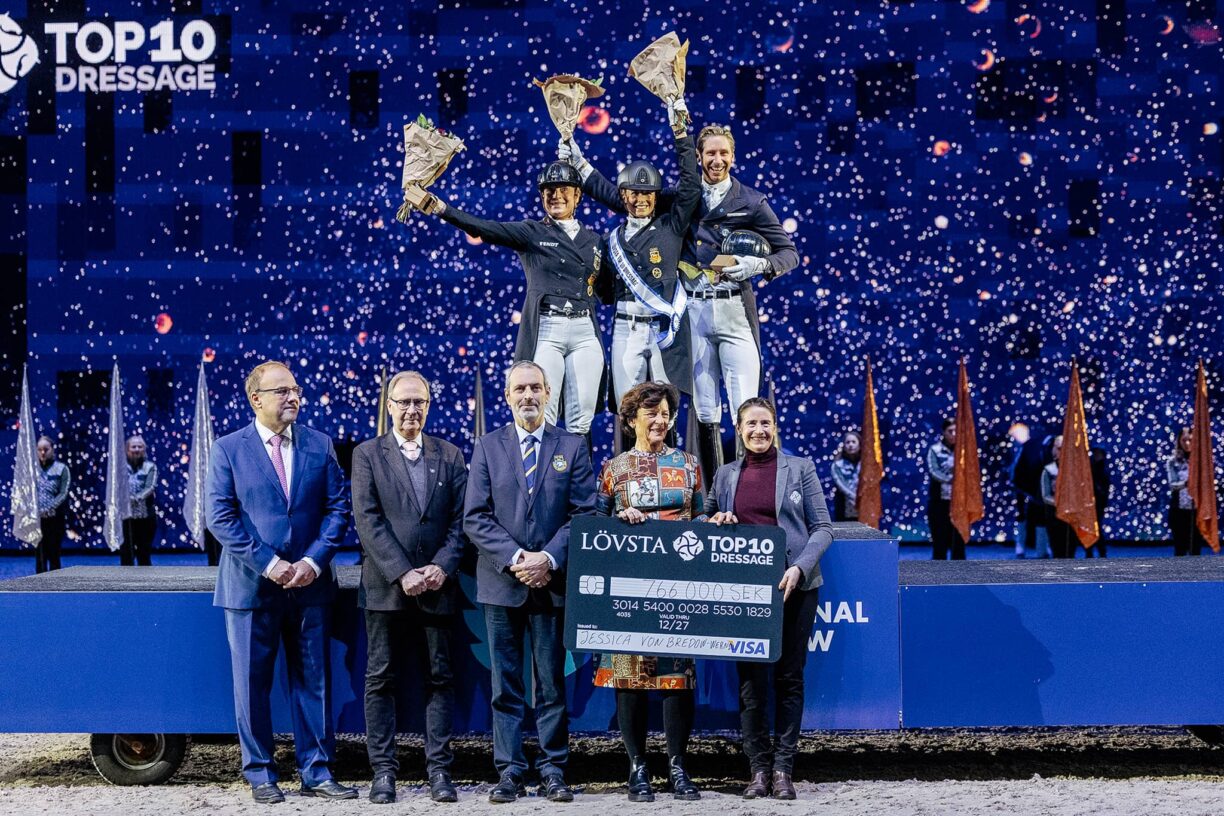 German dressage veteran Isabell Werth – who just like in Saturday's Grand Prix came in second in the Grand Prix Freestyle – was lyrical about her DSP Quantaz who helped her to 85.360 per cent. I honestly never had a feeling like this, my horse felt super, Isabell Werth says.
In third place, we find Sweden's own Patrik Kittel and Touchdown, who achieved 83.660 per cent.
Top 10 Dressage is a well-known concept at Friends Arena having featured at Sweden International Horse Show since 2017. This year the event has partnered with Lövsta Stuteri.
As always, the concept brings together some of the world's very best riders to compete in an opening Grand Prix followed by a Grand Prix Freestyle final.
Lövsta Stuteri's Antonia Ax:son Johnson is happy about the new partnership with the Top 10 Dressage.
It is a really beautiful show.
Riding is the second largest sport in Sweden, after soccer or football, with so many enthusiastic young and older riders. To be able to show them the best we can offer is quite a treat, she says.
Full results are found here:
Lövsta Top 10 Dressage – CDI5* Grand Prix Freestyle to Music (equipe.com)