Last updated on September 16th, 2021 at 09:55 AM
There are many female firsts in climbing. In 1808, Marie Paradis became the first woman to summit the international prize of Mt. Blanc. A hundred years later, on Peru's castellated Huascarán, Annie Smith Peck proved that women could climb at altitude.
In 1964, Daisy Voog became the first female to scale the Eiger's deadly but coveted North Face. And in 1975, Junko Tabei proved that Mt. Everest is gender neutral.
Now, after the Tokyo Olympics, Janja Garnbret has joined the pantheon climbing greats. By winning the women's all-around climbing Gold (1st in lead, 1st in bouldering and 5th in speed), she solidified her spot on the honour roll of not only the world's best female climbers, but as one of the all-time greats.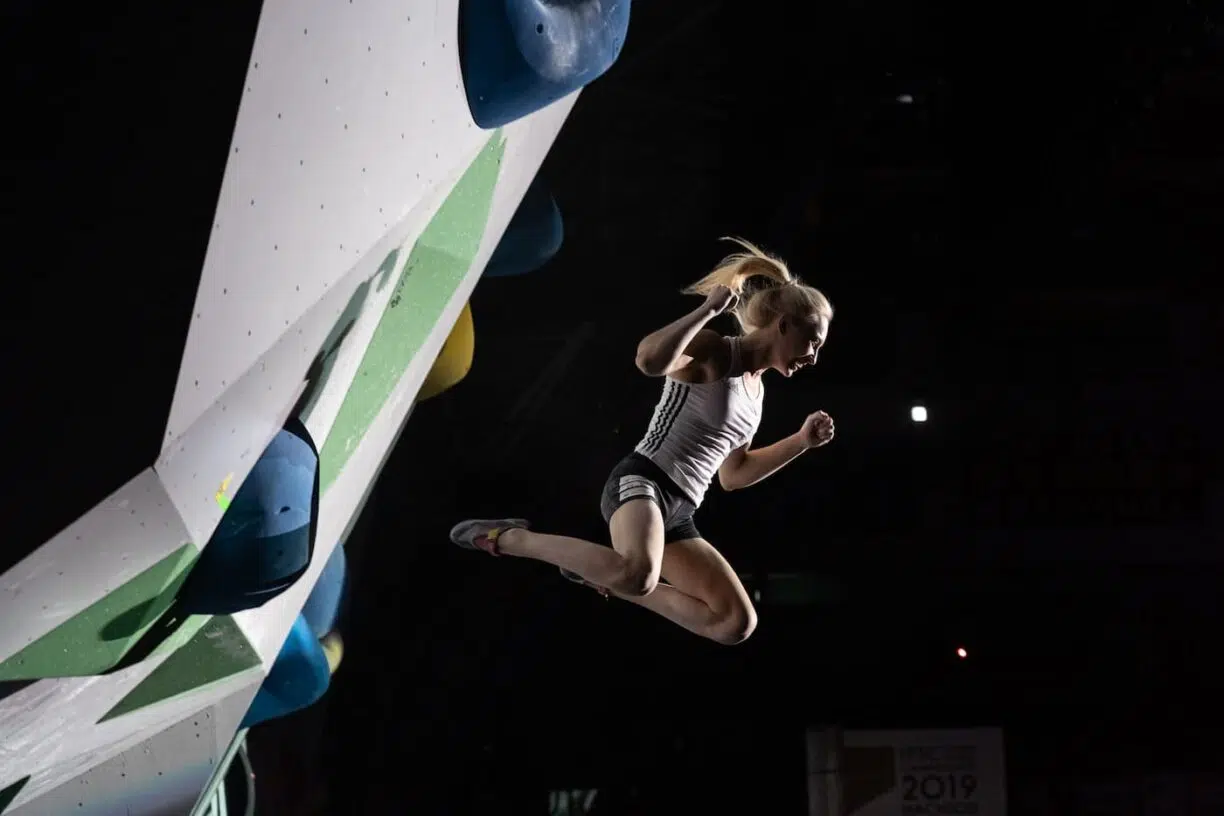 Garnbert, who competed in the Tokyo Games along with six other adidas Five Ten and TERREX athletes, has arguably revolutionised climbing.
The editor of Climbing aptly referred to Garnbret as a "preternaturally dominant force." What that means in layman's terms is that her skill, balance, precision and power are unparalleled in the world of climbing. Writers worldwide suggest that it will take decades for anyone to come close to her competitive record. 
In addition to her Olympic Gold, Garnbret has 30 World Cup wins, including back-to-back championship titles and an unprecedented sweep of all six comps in the 2019 World Cup Bouldering Season.
With eight "over all" World Cup titles, Garnbret was the clear favorite going into the Tokyo Games. But that makes her win all the more impressive.
Climbing is a sport where the ability to focus under pressure is essential, whether it is leaping for a hold on an overhanging wall or moving through an ice storm at 8,000 meters.
All it takes is one slip for gravity to rear its ugly head and the pressure of being in Tokyo during the pandemic, being the person to beat, and not wanting to disappoint oneself, friends and family could have been a game changer.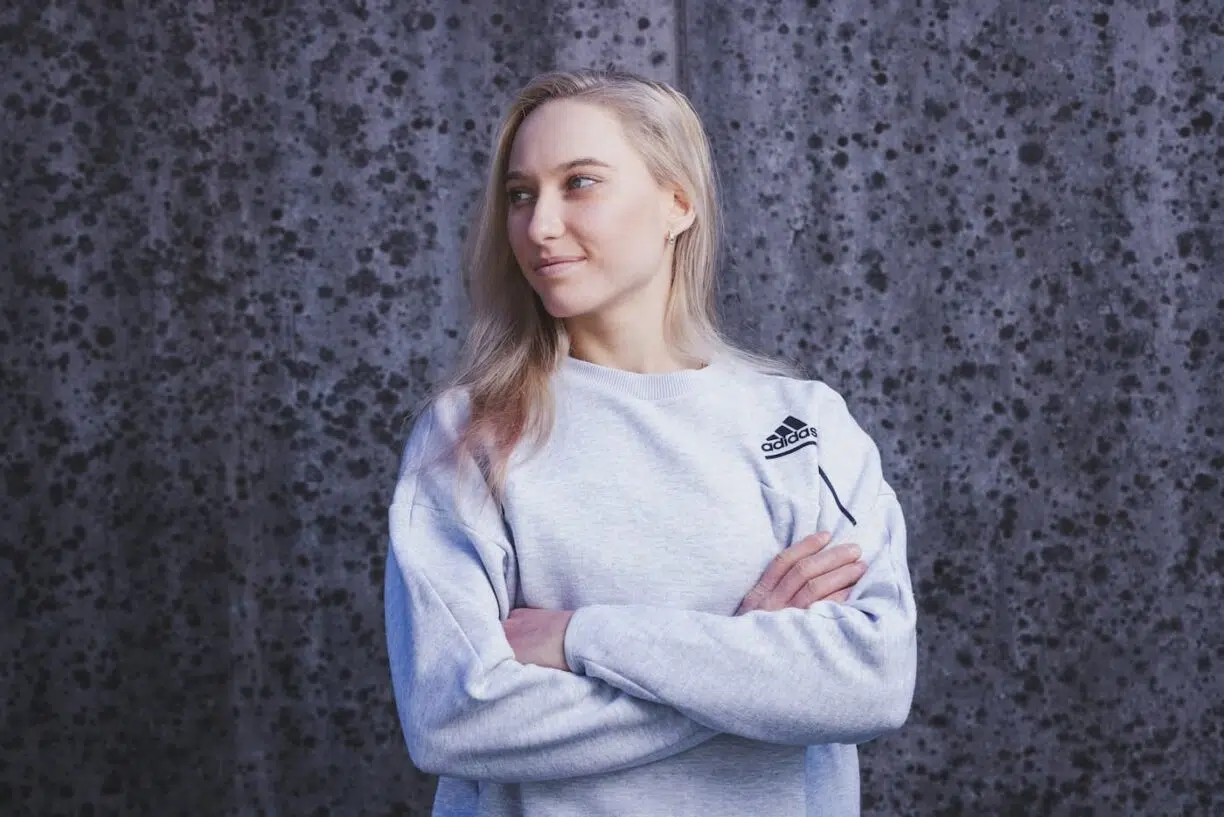 Garnbret is quick to point to her footwear as part of the crazy calculus that enabled her to win Olympic gold.
She first signed with adidas Five Ten in Paris in 2016 because she "loved the shoes" and joined the TERREX global team a year later.
In competitions, she wears a customised Five Ten Hiangle with its Stealth C4 rubber soles. She also applauds adidas Five Ten I TERREX's strong sustainability platform that focuses on both apparel and footwear.
"Sustainability is something we are all looking to improve," says Garnbret. "It is a cause that's important to me and it is wonderful to watch Five Ten and TERREX getting behind it." 
Garnbret is the first to admit her accomplishments are possible due to her standing on the shoulders of giants. 
"The history of climbing is so rich," says Garnbret. "It is a huge responsibility to be true to the men and women who came before me, but to also find my own path." 
What is next for Janja? There will be more competitions, but also giving back to the sport she loves.
"I will compete while it is still fun for me," says Garnbret, "but I want to be a coach someday in order to share my knowledge with younger generations, and to help them reach their dreams."
Regardless of whether she is competing or coaching, Garnbret plans to follow in the footsteps of so many of the climbing's greats and continue to enjoy the sport for decades to come. "I hope I am climbing forever," she says. 
Her advice to newcomers to the sport and to other competitors is to enjoy every moment and remember that you can't do it by yourself.
"I believe that you need to have fun to be successful," says Garnbret. "If you are not having fun, you won't maximise what the sport can offer.
And if you are competing, you must have a good coach because they can see things in your style and training that you will miss, plus ensure you don't get burned out."
At age 22, Garnbret has the ability to lead the sport for decades, all the while breaking ground for future generations.
"Climbing has shaped me into the person I am and I want to share all that positivity," she says. "I have learned so much from the sport and all the experiences that come with it. I have climbing friends from all over the world.
We still compete against each other, as we all want to win, but we are friends. We are collaborative. No one would hold any secrets to get ahead. We are encouraging each other between events.
We are a community of climbers." Climbing is a sport with a long, rich history, one that has embraced people from many walks of life, nations, backgrounds for more than 200 years.
Now that climbing is an Olympic sport, athletes like Garnbret will be leaders in introducing the sport to even more diverse populations. We can look forward her positive influence in climbing for years to come. 
Garnbret's journey over the last several years, as well as that of three of her adidas Five Ten and TERREX teammates, has been captured in a feature documentary.
In addition to focusing on Garnbret's path to Olympic Gold, the film focuses on Miho Nonaka (who won the Silver all-around climbing medal), Brooke Raboutou, who nabbed 5th, and Shauna Coxsey, who came in 10th in the qualifying round.
Stay tuned to more info about the film's debut this winter on a major streaming platform.