Last updated on August 18th, 2020 at 09:18 PM
Face coverings are becoming a more integral part to daily life – and this could be the case for an indefinite length of time.
Governments have started making face masks mandatory in public spaces where it's hard to socially distance, something which is already in place on public transport in the UK and Ireland, and will come into effect in shops in England from 24 July.
Masks are used to reduce the spread of coronavirus, but how best should you use them in your daily life?
What is the point of wearing a face mask?
Abbas Kanani, pharmacist at Chemist Click, puts it simply: "Face masks will help prevent contracting and transmitting coronavirus.
Coronavirus is spread through inhalation or contact with droplets of the virus. Wearing a face mask will prevent a large percentage of droplets from entering the respiratory system. Whilst masks are unable to provide 100% protection, they will most certainly reduce the risk of infection.
"It's also important to note that droplets from sneezes can travel around 20 feet.
Wearing a mask can not only protect you from breathing in particles from someone who may be infected, but also can protect others if you are carrying the virus by preventing the transmission of droplets where other are within a close proximity."
How do you choose a face mask?
While disposable face masks might be more sanitary, there is also the environmental cost to consider, which is why many people have been choosing a reusable, washable version.
When purchasing a mask, Kanani recommends looking for a CE certification. "This shows that the mask has been tested and conforms to standards," he says.
How can you use face coverings safely?
Face masks as a tool for stopping the spread of coronavirus isn't new news, but what has changed is how widespread our use of them is.
If you're new to face coverings, you need to be careful with how you use them.
"Reusable face masks can be a hazard as they can carry infected particles that may be on the material of the mask," explains Kanani. "This can infect objects such as pockets, handbags or anywhere you keep the mask on your journey home until they are washed."
If you have started wearing a reusable mask, Kanani advises you "avoid taking the mask on and off to avoid contamination", and carry a plastic bag with you to "store the masks in once you have finished using it, and wash it after every use". When washing, Kanani recommends a high heat with washing liquid.
Is wearing a bandana OK?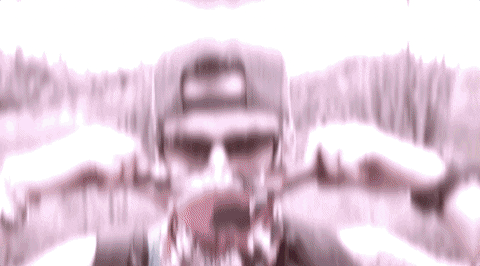 "Surgical masks have a fluid resistant outer layer that gives some protection from splashes and large droplets – someone sneezing directly at you perhaps," explains Dr Richard Dawood from The Fleet Street Clinic.
"A bandana won't do this, and the thickness and size of the weave will determine how effective (or ineffective) it is in filtering anything out, in either direction."
Of course, both options come with risks – they have the potential of becoming waterlogged and "pretty contaminated with any viruses you happen to have on board", he says. As with face masks, touching the bandana can easily spread contamination.
If you are going to use a bandana, Dawood recommends you "fold it so that you breathe through multiple layers, wash it when you take it off, and wash or sanitise your hands after handling it" – as well as washing the material after use.