Two diehard Mancunians, who pivoted during lockdown to change the basis of their fitness business and to take on a global fitness brand, HubLive and LuvCycle officially launched the brand-new facility that will underpin their dream, on July 4.
Nick and Louise Phillips, both aged 38, unveiled the backdrop to their new-look business when they staged live fitness sessions, for the first time, at a state-of-the-art filming studio in Newton Street, in the Northern Quarter, Manchester.
The fitness studio, has a club vibe in terms of mood, décor, lighting and tunes, and a 70-inch screen which allows Nick to deliver personalised feedback live to clients observed via Zoom technology.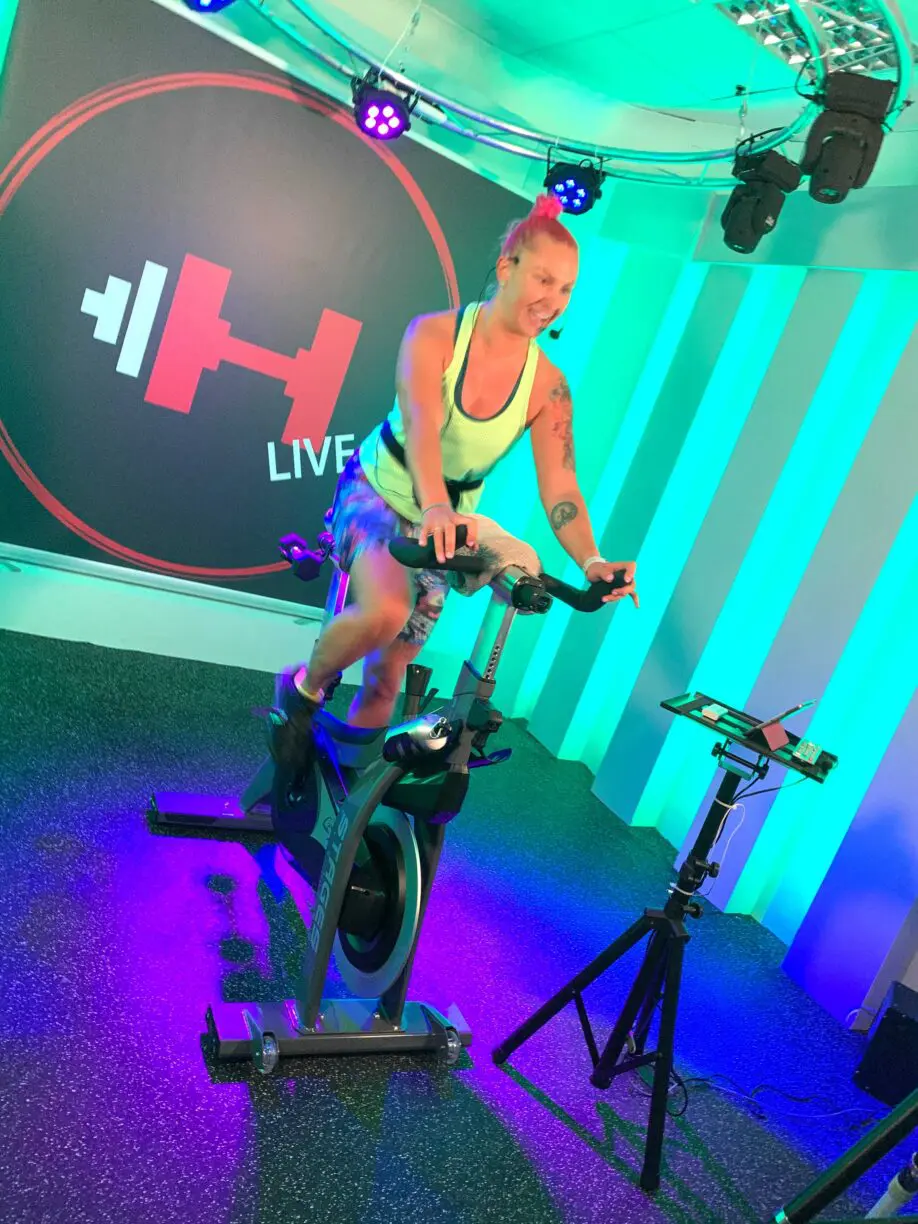 The studio is now the setting for fitness sessions by video, under two brand names – HubLive and LuvCycle.
The move to deliver fitness sessions by video was one necessitated by UK lockdown.  Louise and Nick were the owners of Hub Fitness in Radcliffe, which had to close its doors on March 23. 
Rather than await further developments, they made the decision to seize the day and build HubLive – a business based on the MINT principle of 'Metabolising in No Time' – and not requiring participants to do any more than get out of bed and take to their home-based exercise area.
They tested the model of live and on-demand fitness training accessed online, by clearing out the children's toy room and screening their lockdown sessions from their home.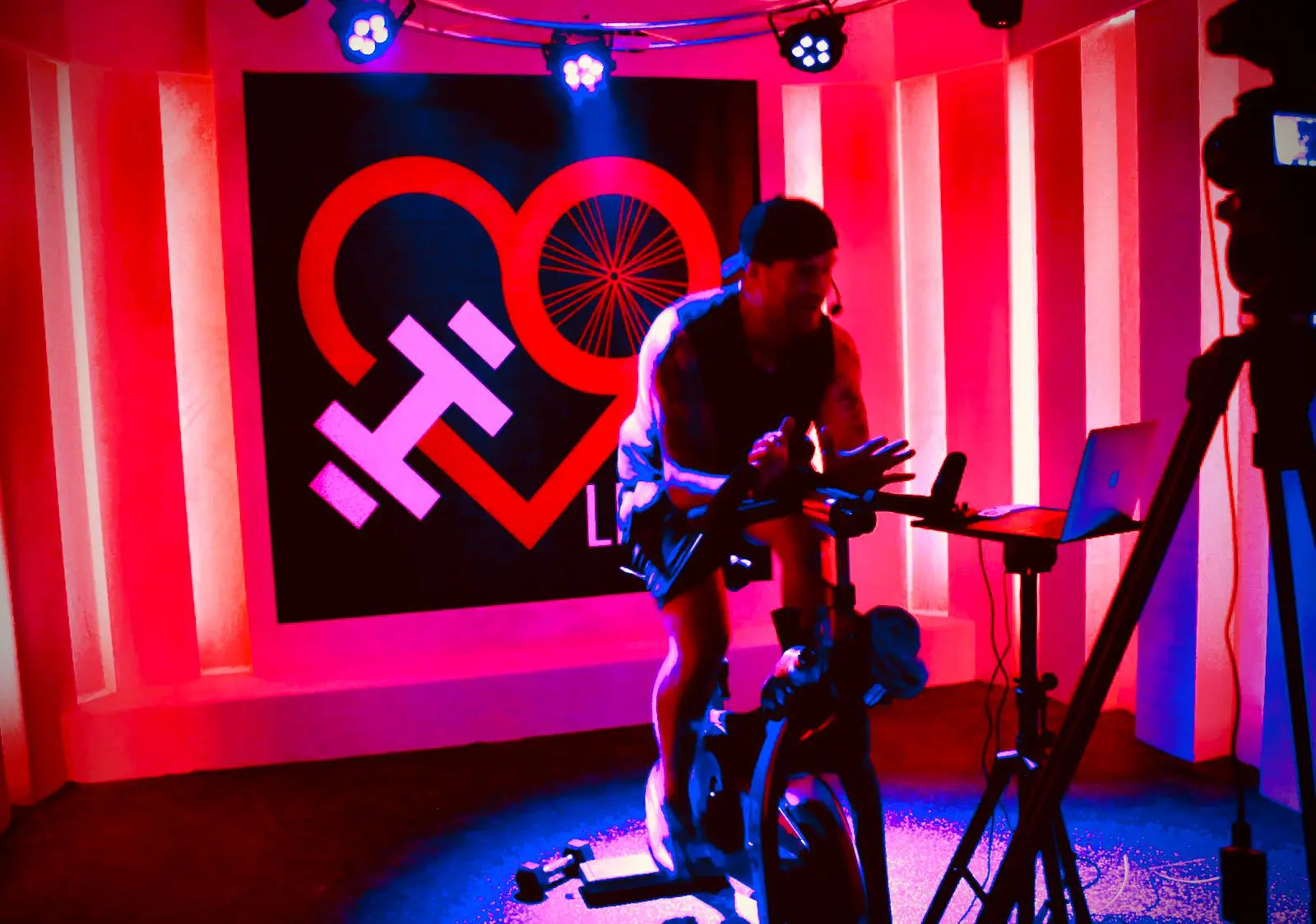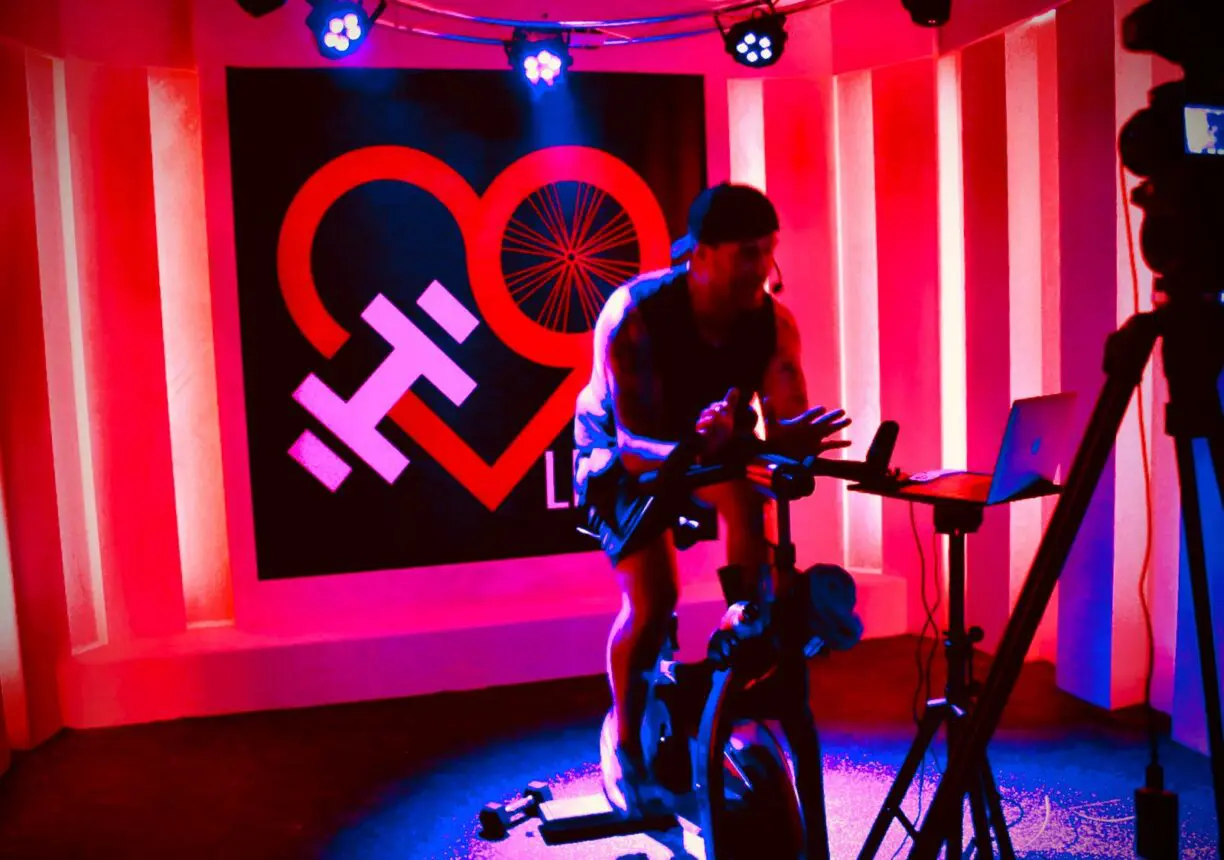 Their offer of Strong, Boxing and Shred sessions, plus yoga and pilates, went down a storm, keeping those in lockdown in both good physical and mental health.
The positive feedback from clients led the ambitious couple to set another major goal – that of trying to take on global virtual cycle fitness brand, Peloton, with a Mancunian version – LuvCycle, free of American schmaltz and full of club mix tunes.
LuvCycle sets virtual challenges for those cycling from the comfort of their own homes and, if they choose, lets them ride to the beats of their choice, whether it's Gold Dust by DJ Fresh and SHY FX or 9TS (90s Baby) by Redlight.
The couple have negotiated a special deal on Stages SC1 and SC2 advanced technology bikes, which are more affordable than Peloton's bikes. 
A new 'bubble' of indoor cycling fans is already spinning away, ironically in a city once known for its dark satanic mills.
HubLive and LuvCycle will extend the Phillips' reach across the UK, as they can take their brand of fitness to anyone, anywhere.
Nick and fellow trainer, Paulina Samitowska, are looking forward to engaging with many new clients, whether they want to jab, cross, lift, sweat, stretch or achieve mindfulness.  
The www.hubfitness.co.uk family are set to enjoy many happy Mondays, and weekly fitness sessions, without ever leaving home, and all for just £29.99 a month. 
This business, which spun out of coronavirus and a crisis, is hugely confident that subscribers, wherever they are based, will be 'mad fer it'.