Last updated on July 27th, 2023 at 11:58 AM
With the release of the new Barbie film, it's no surprise Barbiemania has spread across the globe – Barbie has been a symbol of beauty and a fashion icon through the decades.
Created in 1959 as a 19-year-old, Barbie most recently celebrated her 83rd birthday – yet her appearance is stuck in time.
New data from Lottie (a later living marketplace) has found more people than ever before are searching for Barbie's 'real' age with online searches for 'how old is Barbie supposed to be' surging by 5000%*.
Over time society's perception of beauty has evolved, recognising the importance of representation and inclusivity. That's why Lottie – a company committed to elevating later living and age-positive initiatives have unveiled a reimagined, age-friendly Barbie.
Through expertly recreated images, Lottie reveals the beauty of an ageing Barbie, challenging stereotypes, and misconceptions of growing old to inspire a more age-inclusive world.
"In a world that often worships youthfulness and fears ageing, the positive aspects of growing older are frequently overlooked. Ageing is a natural journey marked by wisdom, experience, and resilience.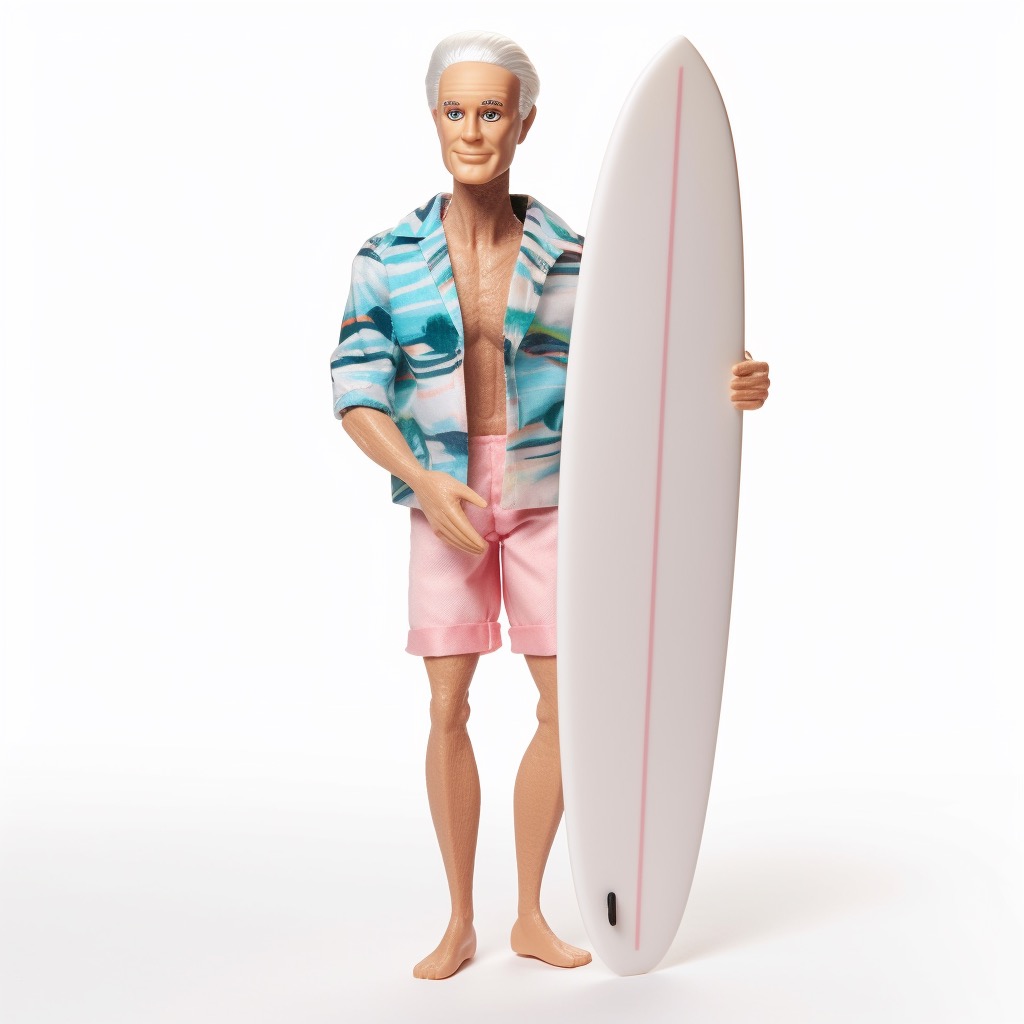 It is crucial for younger generations to witness representations of age in the media and in their lives, to understand and appreciate the diverse stages of life", shares Chris Donnelly, Co-Founder at Lottie.
"At Lottie, we firmly believe in promoting inclusivity and representation across all age groups. Our age-friendly Barbie is a powerful step towards challenging stereotypes and inspiring individuals to embrace every stage of life with confidence and pride.
It is essential for younger generations to witness the beauty of ageing to create a world where everyone's journey is celebrated.
With the launch of our age-friendly Barbie, we invite people of all ages to join the movement and celebrate the beauty of ageing. Together, we can pave the way for a future where individuals are seen, accepted, and celebrated, regardless of age", concludes Chris Donnelly.
What's more, women of all ages are welcoming an age-friendly Barbie
Betty is 84 – almost the same age as Barbie and shares 'I'd very much welcome an age-friendly Barbie. As I've gotten older, I feel like the representation of older generations in the media is often not that true to the lifestyle I lead.
Even though I'm in my 80's I still love to get my hair done, wear nice clothes and jewellery – it would be great to see what Barbie would look like if she was in her 80's!'
54-year-old Ann shares 'I remember playing with Barbies when I was younger – as I got older, I even used some of my favourite Barbie dolls for fashion inspiration.
I learnt to make my own clothes and would use a sewing machine to make all kinds of outfits – I wouldn't even try to make a Barbie outfit now as I feel too old to wear those types of clothes.'
26-year-old Jessica shares 'I feel like there are lots of negative assumptions about growing old and it would be nice to see these misconceptions broken down.
I'm only 26. I already feel a sudden panic of ageing and the expectations of society for the stage I'm at in my life. It would be amazing to see an age-friendly Barbie living her best life – that's how I aspire to be as I age.'
Here's how Lottie's age-friendly Barbie redefines beauty standards and celebrates the positives of ageing:
Timeless Beauty
Lottie's age-friendly Barbie highlights the beauty of growing old. The lines on one's face or the grey hairs that start to show are a testament to the wisdom gained, memories created, and the laughter shared from a fulfilled life as we age.
Life's Wisdom
As we age, we gather a wealth of wisdom and knowledge, gained through life diverse experiences and challenges. Embracing age means embracing the lessons learned and the growth achieved and the plenty of life lessons to be shared with younger generations.
Resilience and Adaptability
Each of us follows a path unique to us and learns to navigate life's ups and downs, becoming more resilient and adaptable. Ageing empowers individuals to face challenges with grace and strength.
Having greater representation of older generations in the media shows younger generations there's plenty to look forward to as you grow older.
The Importance of Relationships
Throughout our lives, we all develop meaningful relationships, from connections with family, friends, and our local community. An age-friendly Barbie can encourage intergenerational friendship and encourage connections to form across different generations.
Varied Representation of Age
Society plays a vital role in shaping perceptions, attitudes, and cultural norms. Younger generations need to witness the beauty and strength that comes with ageing, breaking away from the stereotypes that have long confined older individuals to limited roles in narratives.
By embracing age-positive initiatives like Lottie's age-friendly Barbie, we can create a more compassionate, inclusive, and age-friendly society.