Last updated on September 20th, 2021 at 04:52 PM
Four Seasons Hotel des Bergues Geneva has launched two Private Fitness Suites, cosy workout rooms where guests can train and keep fit while benefiting from the expertise of the Hotel's Club des Bergues trainers in total privacy, or just follow their personal fitness routine.
As training both body and mind are key to achieving overall wellness, the Hotel has created two fitness rooms: one dedicated to recharging the body, the other aimed at nurturing the mind.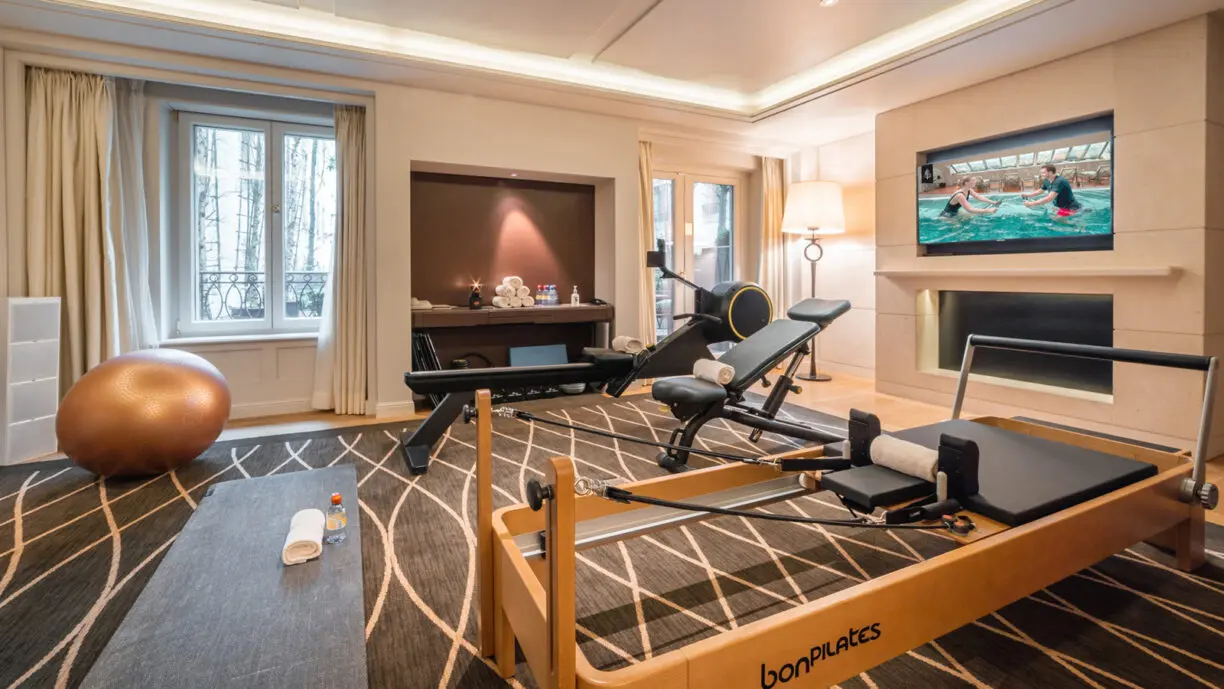 The Body Suite is equipped with a range of strength training and cardio workout equipment, including:
Technogym Elliptical Cross Trainer, for low-impact cardio workouts;
Technogym MyRun, a state-of-the-art treadmill with personalised training programs and instant running feedback;
Free weights, for strength training;
A weight bench, for chest press exercises and squats;
Boxing gloves, to increase fitness and stamina.
The Mind Suite is equipped with machinery that trains the mind to be in full control of the body and emotions, with workouts designed to build both physical and mental strength.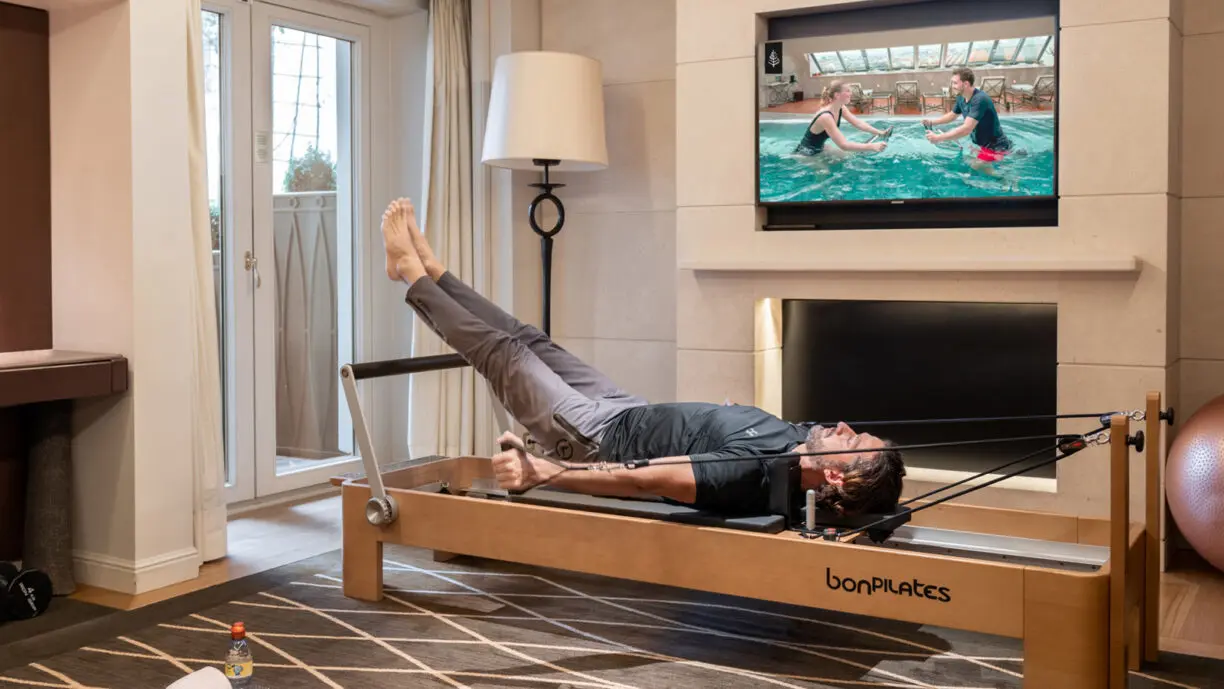 The Suite includes the newly launched BonPilates Reformer Curve, which offers endless exercises to reinforce core muscles and tone the body.
"The Reformer Curve provides better spine alignment and improves posture. The machine is extremely versatile and perfect to carry out a wide variety of exercises," explains Spa Manager Margaux Poilvet. Additional machinery includes:
Technogym Skillrow, a rower designed to improve rowing skills, increase cardiovascular fitness and boost mental resilience;
Yoga equipment, including mats and bricks;
A medicine ball, for endurance and core strength.
Both fitness experiences allow guests to either book sessions with an expert Club des Bergues personal trainer to help them achieve their health and fitness goals or to follow their own fitness routine in complete privacy.
The Suites have private bathrooms with bathtub and shower facilities, and are equipped with amenities by Acqua di Parma, the iconic Italian luxury brand embodying elegance and tradition.
Complimentary Alpine scrubs and facial products with detailed instructions on anti-ageing massage techniques are provided for guests to reset and recharge and enjoy a Spa-like experience following their fitness session.
A QR code can be scanned to access information on how to enjoy a routine facial by Dr Burgener.
Dried fruits and hot and cold drinks are made available, and guests can select their choice of music from the Hotel playlist to enhance their workout.
The fitness rooms are equipped with telephones to contact personal Spa butlers and guest can also engage with the Spa team contactless using the best-in-class Four Seasons chat.
Both Suites have private garden-facing terraces where guests can sit back and unwind.
In 2020, Four Seasons launched its health and safety program Lead With Care. Safety is the Hotel's top priority and staff are committed to providing guests with a safe and secure experience.
The Suites are equipped with air purification and filtration systems by AirOasis designed to eliminate pollutants and clear the air of any allergens, providing optimal indoor air quality.
The Private Fitness Suites are available upon reservation to all Hotel guests and Club des Bergues members only and can be booked at any time of the day.
Slots are for parties of two guests and workout sessions can be booked for 30 minutes, 1 hour or 1 hour and 30 minuties. Guests wishing to train both the body and mind can book both Suites.
For further information, contact the Hotel on +41 (22) 908 77 00.