HOKA has announced the launch of the all-new Rocket X 2, the brand's most pinnacle performance road racing shoe created to date.
The Rocket X 2 is engineered for the most competitive, discerning athletes on the road, and was designed specifically with feedback and insights from HOKA's roster of elite road runners and triathletes.
The Rocket X 2 brings bold new geometries and compounds to life, now available on HOKA.com and at retailers nationwide.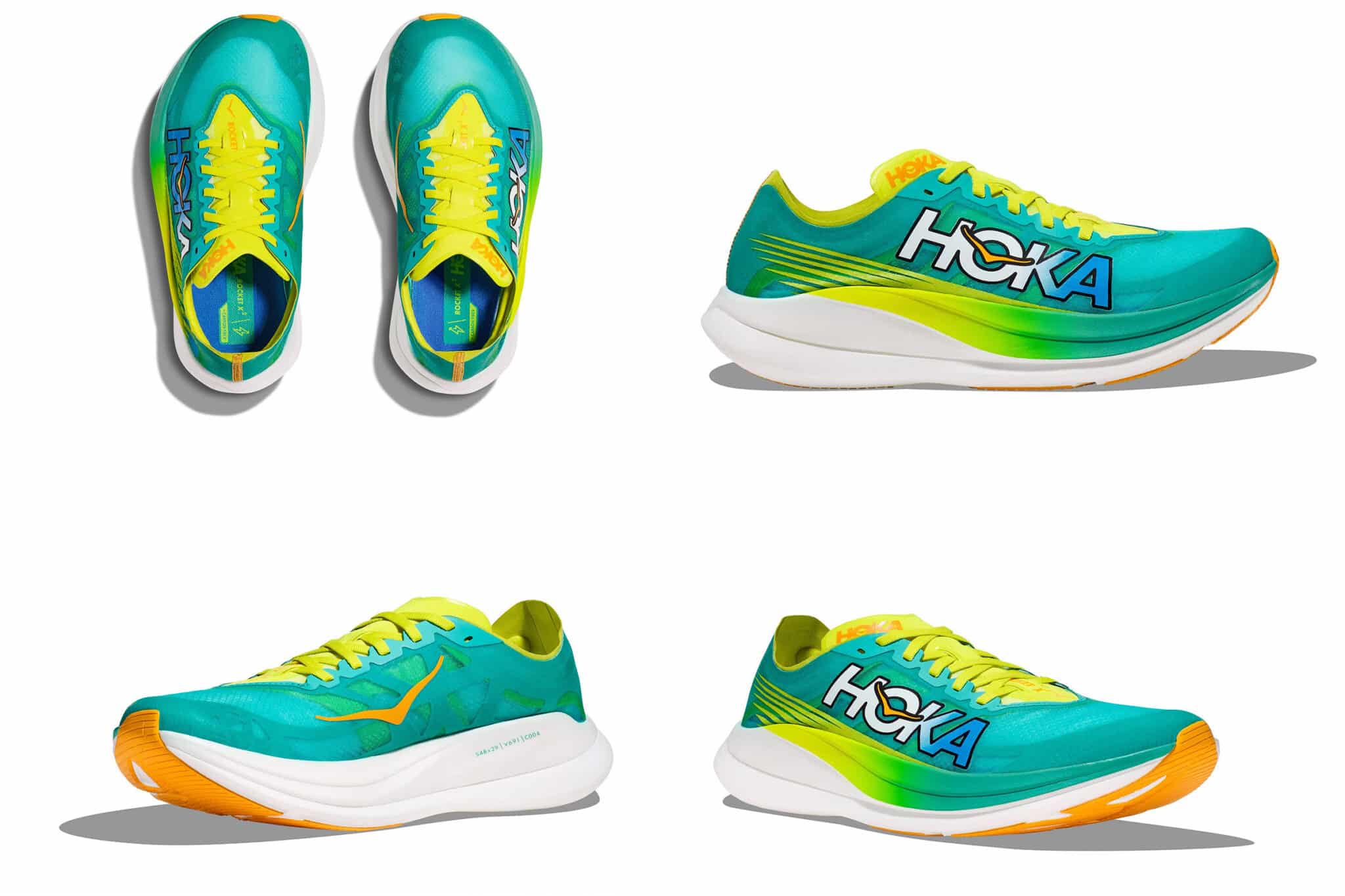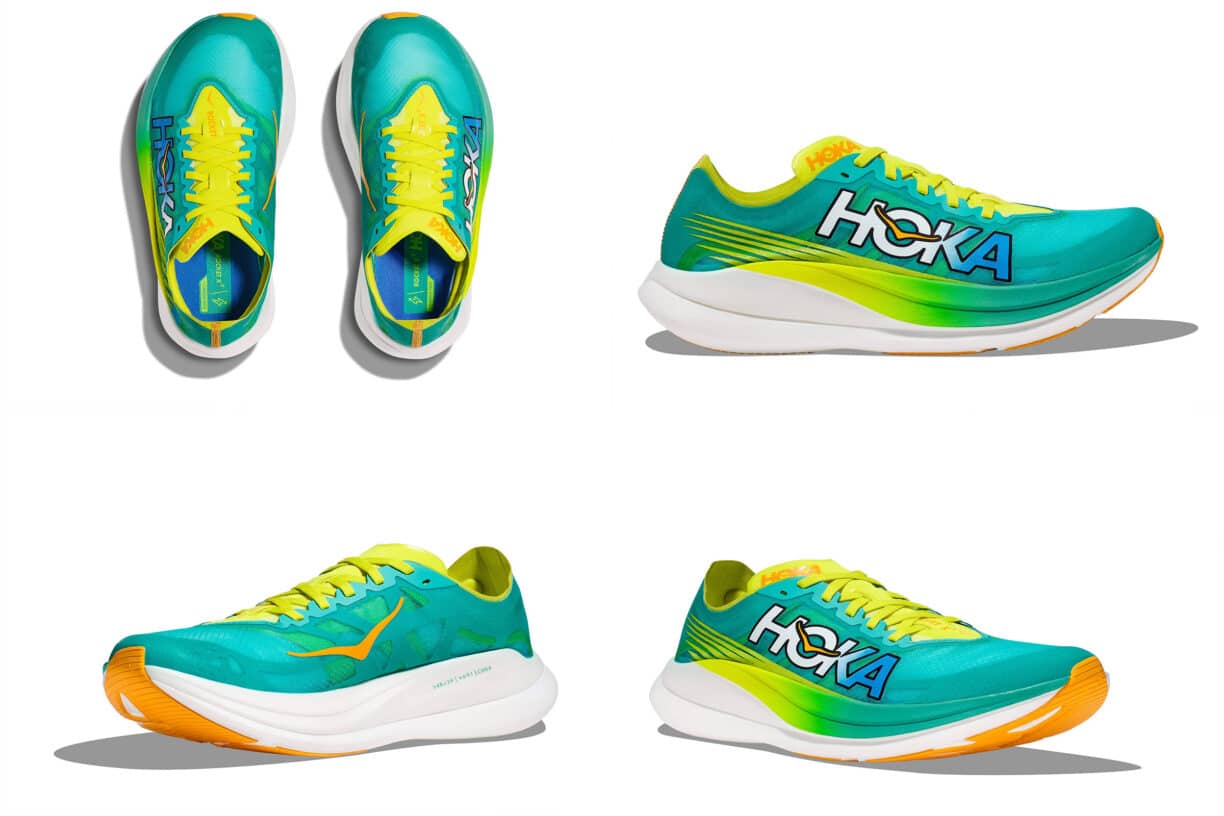 The Road, Remastered
The Rocket X 2 was created for elite and long-distance runners. Featuring an increased stack height and a series of cutting-edge innovations, HOKA has spent the past several years completely reimagining this race-day favourite to create a best-in-class racing product within the hyper-competitive running space. 
The advancement of plate technology, geometry, and foam compounds has risen to a previously untapped level in the Rocket X 2. Innovations include a dual-density PEBA midsole foam and a spoon-shaped, offset carbon fibre plate with an early-stage MetaRocker™; meticulously shaped to enhance propulsion.
This remastered carbon plate nestled between the brand-new, ultra-responsive PEBA foam, exhibits a higher rebound performance than the foams used on previous HOKA models in testing.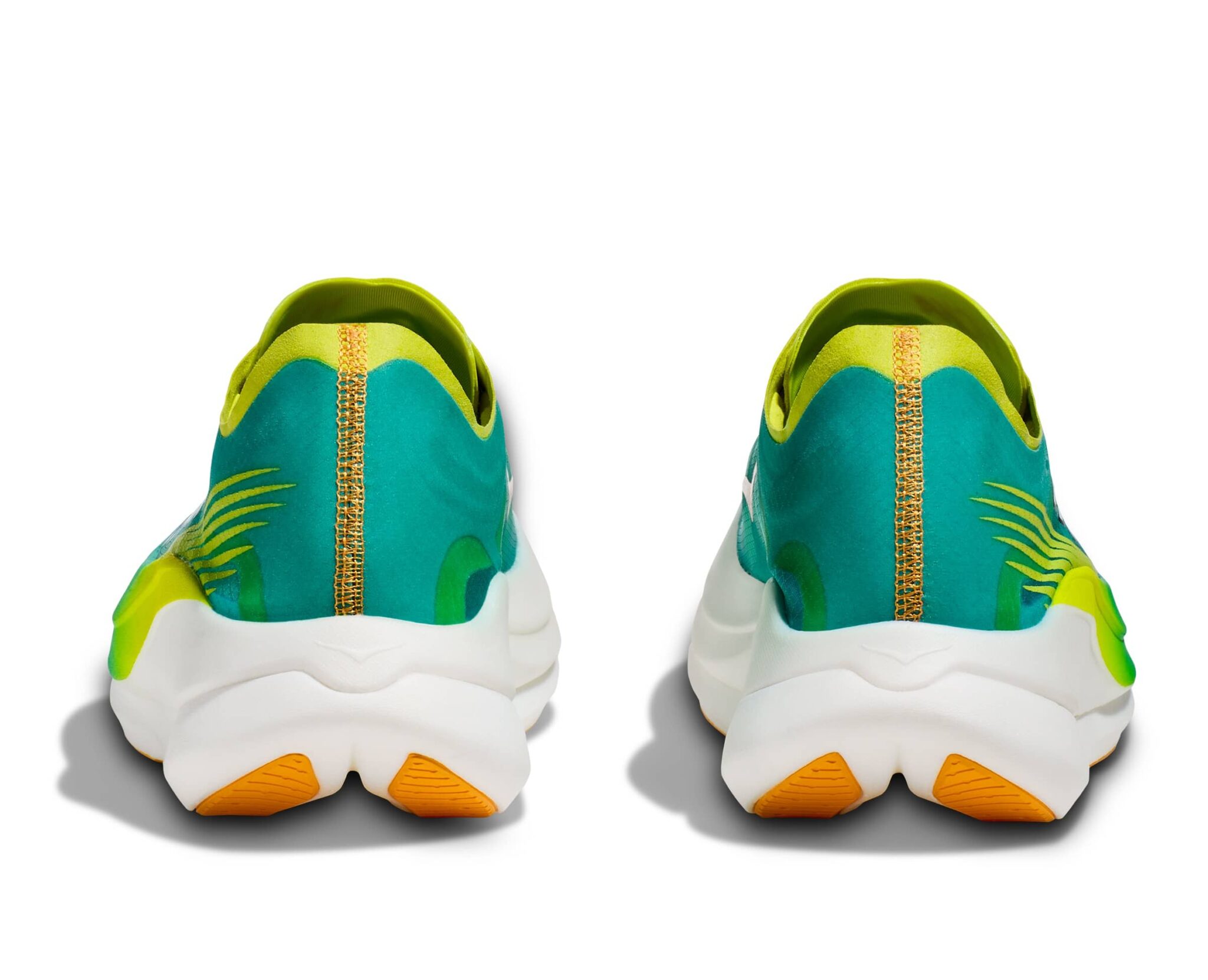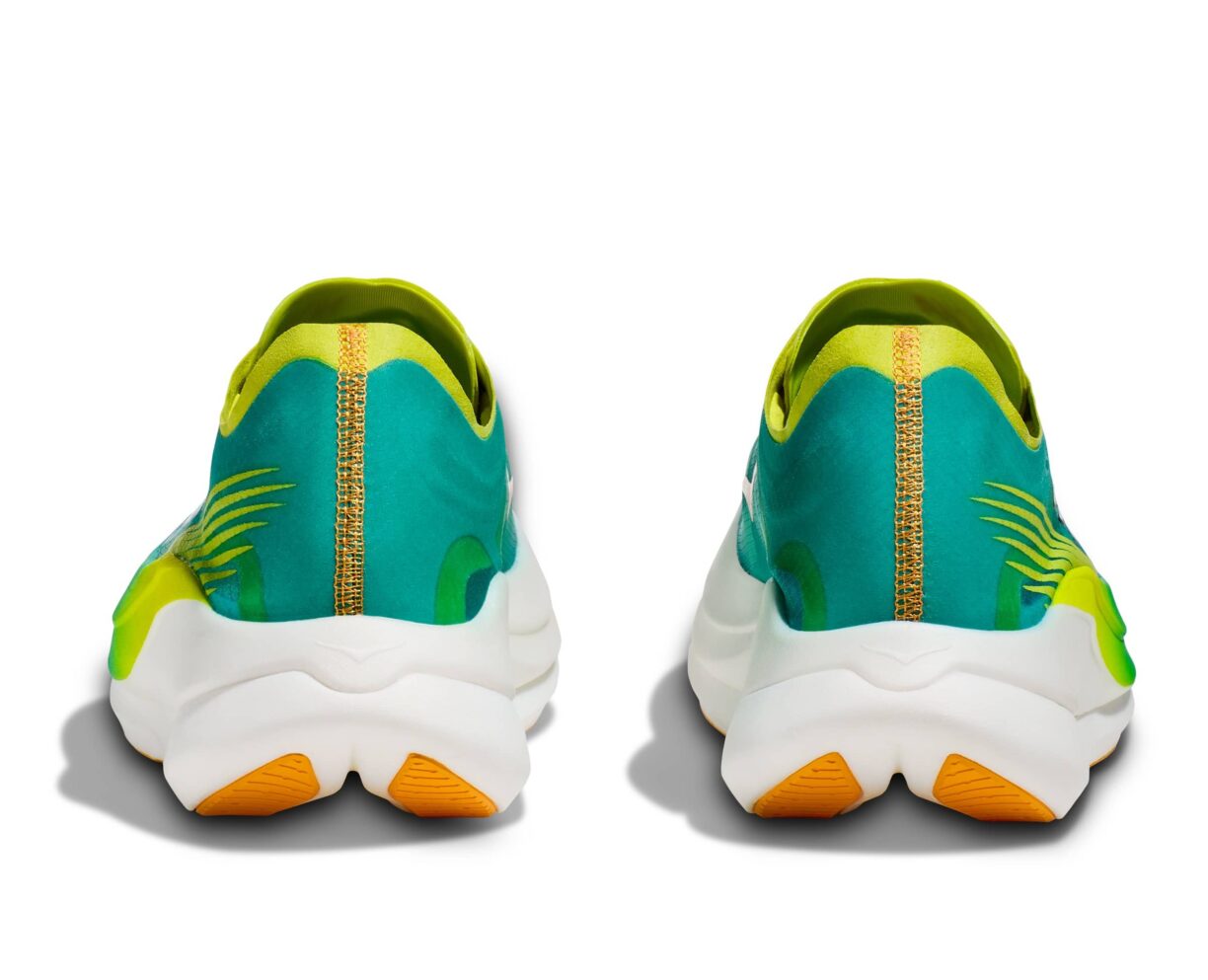 The ProFlyX™ two-part midsole construction pairs a soft top layer of foam with a responsive bottom layer of foam to deliver an energetic, inherently stable ride for revolutionary product technology.
Zonal rubber placements on the outsole were added on high-traction areas for maximum durability and increased weight savings. 
The all-new upper employs a technical synthetic mesh for a lightweight and breathable foot-hugging fit, with a dual-sided tongue gusset and internal midfoot cage for race-ready lockdown.
Weighing 6.7 oz for a Women's size 8 and 8.3 oz for a Men's size 10, with a 40 mm stack height and 5mm drop, the Rocket X 2 is World Athletics approved. 
A Faster Future
"The Rocket X 2 exemplifies HOKA's commitment to pushing the boundaries of our sport and further serves our mission of providing our elite athletes with the most pinnacle racing products as they chase race records and personal bests," said Colin Ingram, Vice President of Product at
HOKA. "Our team was hyper-focused on innovating every aspect of this shoe through design, construction, and testing to present the highest performing road racing product in the HOKA line."
The Rocket X 2 has a string of impressive results for HOKA elite athletes in a variety of road distances and will continue to make its mark in future races.
Notable results include UK Athlete Jessica Warner-Judd obtaining a 67:19 PB in the Houston Half Marathon on January 15th, 2023, the 4th highest UK all-time result, whilst Irish athlete Efrem Gidey ran a PB with 27:57 at the Valencia 10K also on January 15th, 2023. 
The Rocket X 2 is available for purchase today at and at selected HOKA dealers worldwide RRP £220.