Last updated on October 21st, 2021 at 11:13 AM
This year has been a watershed moment for British women's tennis, as the game continues to go from strength to strength and is in its strongest position for some time.
And following a busy year back on the court after a stop-start 2020, British tennis ace Heather Watson has shared the training and nutrition tips she relies on to keep her physical and mental health in check as she looks ahead to a big 2022. 
After a "full on 2021" following the rescheduled Tokyo Olympics, Wimbledon, and other tournaments around the globe, Watson is "more motivated than ever" as she begins training for 2022 – with the Australian Open just around the corner.
As a professional athlete, Heather is a huge proponent of positive nutrition – to support both physical and mental health – and has teamed up with Alpro to share her top fitness and nutrition tips and lay down a testing challenge for the nation to take on.
Loved by the nation for her openness, the Guernsey-born former British No. 1 admits that constant training can be pretty gruelling, and has shared that eating healthily is key to her success – alongside finding balance, and adequate recovery.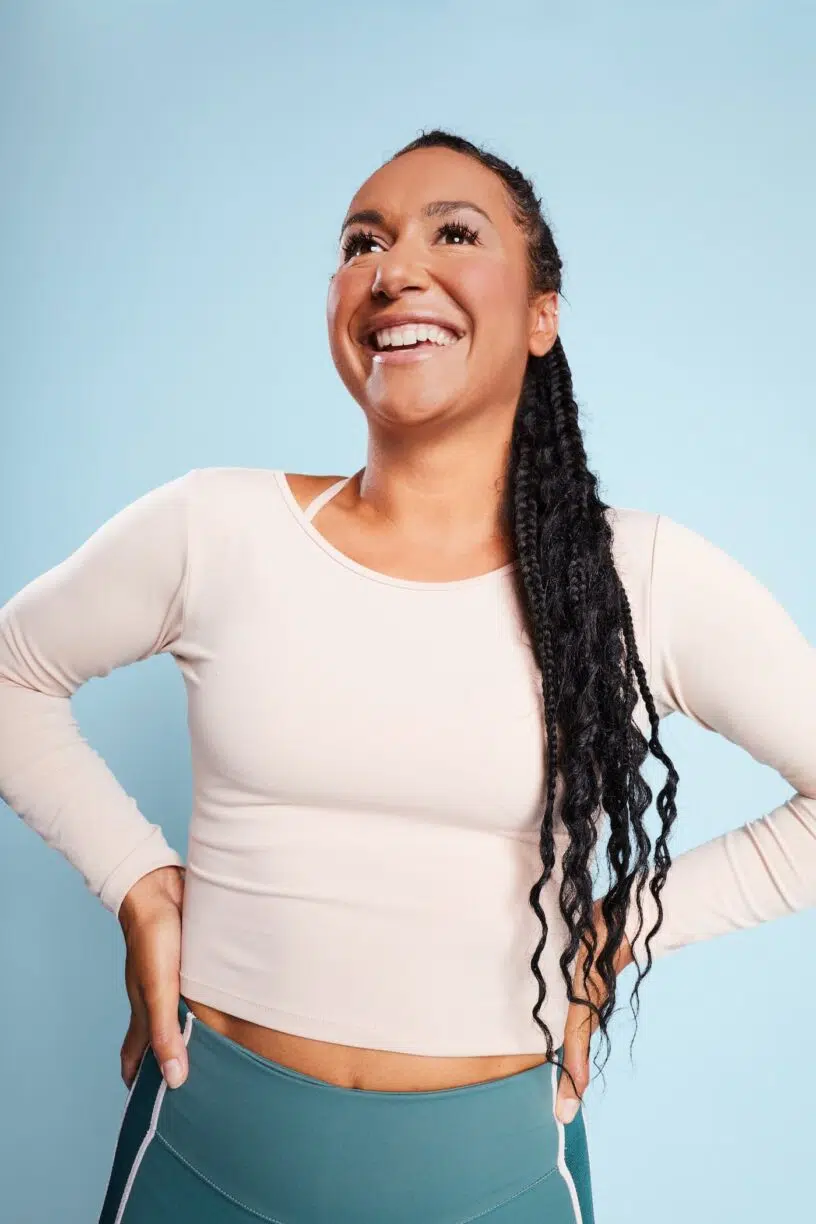 Watson has recently begun to introduce more plant-based food into her diet for both health and sustainability reasons, and is fuelling her training with plant-based protein, she said:
"I'm always looking for new ways to fuel that are both healthy and respectful of the planet, and have found that plant-based food and drink tick both boxes. I've been making an effort to introduce more plant-based food and drink to my diet, particularly in the lead-up to a match, and have felt all the better for it."
When it comes to the lead up to a big competition like Wimbledon, Watson confirms that she ramps up her intake of "the good stuff" – like plant-based food and drink – to keep energy levels high:
"When it comes to match prep, I need to make sure I'm getting in enough protein to keep me going, and also that I'm topped up with nutrients, carbs, and good fats so I've got loads of energy in the tank. Plant-based protein sources like soya are just the ticket to help me give it my all."
The life of a pro tennis player is nearly a year-long commitment, with Watson's typical training day diet changing based on what her schedule looks like on any given day, but generally consisting of a mixture of healthy carbs and protein; soya drink, fruit and veg in a smoothie, pasta, grains, salad, and healthy fats like avocado or nuts as a snack.  
As a long-standing athlete, Watson knows a thing or two about training and nutrition. Here, she's giving the nation a taste of her training regime – showcasing an epic serving challenge to show how plant-based is helping her to smash PBs (and challenging the nation to give it a go, too). Watson said: 
"It's a given that what you put in has a bearing on what your output will be and how much you'll have in the tank. Since discovering plant protein, I've been feeling great and have plenty of energy to give it everything and step up to any challenge. Try it yourself – fuel up with a soya smoothie and give my serving challenge a whirl. Can you beat my PB?!"
Watson is becoming increasingly mindful of her food choices and how they impact the future of our planet and has begun adding more plant-based food and drink to her diet as a result. She said: 
"How I fuel isn't just about having the energy to train hard and feel good, it's also about doing my bit for the future of the planet where I can. Plant-based food and drink – such as Alpro Soya Light – is a small way for me to do my bit, every day, and that can only be a good thing!" 
Heather Watson has shared her top training and nutrition tips to stay on the ball:
It's not 'all or nothing': A common misconception is that if you're not training at 100% for huge time periods, you're not doing enough, but that couldn't be further from the truth. Doing something is always better than doing nothing, no matter what that looks like – even if all you have energy for is 10 minutes of exercise each day – do it anyway!
It's all about balance: We all know that eating healthily makes us feel great, but sometimes a treat is what we need to inject a little joy into our days – and that's ok!
Aim to eat well as much as possible, fuelling with healthy, nutrient-rich food (plant-based food and drink, as a rule, tends to be packed with vits, mins, and fibre – so start there), but don't forget to indulge every now and then and treat yourself to your favourites, without guilt, I do!
Recover well: After a big workout or training session, the best thing you can do is fuel your body with good quality protein to recover, so you can be better prepared to go strong again the next day.
As soon as I've finished a big session or a day on the court, you'll catch me digging into a healthy and balanced protein-rich snack straight away.
You can't go wrong with a delicious fruit and veg-packed smoothie with Alpro Soya Light, or if you're pressed for time – I reach for an Alpro plant-based alternative to yogurt with some granola and fruit – too easy!