Last updated on June 13th, 2021 at 09:38 PM
Gymbox are home to the most unique and diverse classes in London. Olympic sized boxing rings, combat cages, world-class free weights sections, live DJs and larger-than-life personal trainers.
Join them, and see for yourself – the last thing it will ever be is boring.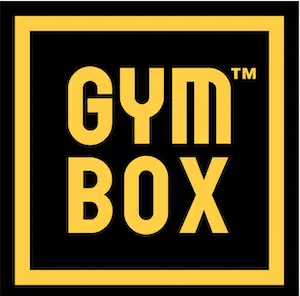 DIGITAL DETOX
Category: Holistic Retreat
Locations: Bank, Covent Garden, Cannon Street, Farringdon, Old Street, Westfield London, Ealing Broadway and Holborn
In this 45-minute class, let yourself disconnect from the digital world and reconnect with your mind, body, and soul.
The combination of sound baths, low lighting and essential oils with Yin Yoga practice and meditation will literally bring you back to your senses and offer a rare place of calm to finally commit to mindfulness without the distraction of likes, comments, tags or any other notifications.
SEXHALE
Category: Holistic Retreat
Locations: Westfield London and Westfield Stratford & Old Street

Embrace your sexual energy and discover a new level of self-love with Sexhale. This class provides a safe space for you to leave your inhibitions behind through a combination of tantric breathing practice, sweat-inducing yoga flow, and bespoke mood lighting and music. Allow your inner power and new-found confidence to take you to cloud 9 and release your Sexhale.
BOLT
Category: Functional Training
Locations: Old Street & Victoria

Whether you're new to weight lifting or have a keen eye on competing, this class, focused on the Basics of Olympic Lifting Technique will help to perfect your technique with a little help from BOLT's cutting-edge technology. Using a PUSH device, members can record the speed of each lift as well as track results and watch how their performance progresses week on week.
ROLLING WITH MY YOGIS
Category: Holistic Retreat
Locations: Victoria, Elephant & Castle, Westfield London, Covent Garden, Cannon Street, Bank, Farringdon & Westfield Stratford

Introduce the Yoga Wheel into your practice and feel a whole new flow emerge. Whether you're a beginner looking to perfect and strengthen your poses or a seasoned yogi hoping to roll deeper into your inversions, this versatile tool will help open up your chest, get those hips flexin' and align your spine with the rest of your body.
*Rolling with my Yogis will be exclusively featured at BALANCE Festival 2019
SUCKER PUNCH
Category: Combat Sports
Locations: Victoria and Elephant & Castle

Sucker Punch is your chance to square up to the Spar Bar – a relentless boxing training tool that puts your reactions, your defence and your pride to the test. Tried and tested by Anthony Joshua, Conor McGregor and Sugar Ray Leonard, mastering the Spar Bar is the key to reaching peak boxing performance.