Last updated on October 9th, 2022 at 12:08 PM
Norwegian Erlend Fagerli beat older brother Brynjar in a dramatic Pula final in Croatia on Saturday to claim a third straight Red Bull Street Style crown as American Caitlyn Schrepfer stunned fan favourite Aguska Mnich to take her first-ever title.
Freestyle football fans were thrilled in Croatia as the world's 16 best male and eight best female freestylers put on a dazzling display of style and skill at the 2022 Red Bull Street Style World Finals.
Brilliant Norwegians Brynjar and Erlend Fagerli went head-to-head in a tense men's final battle with Erlend completing the first-ever men's three-peat and his fourth overall after he saw off Brynjar – who was competing in his last global freestyle competition before retiring – while Colombian Boyka Ortiz beat Jeffry Chacon from Costa Rica to round out the podium.
Erlend said: "Right now this feels amazing, not only because I have won but because I was able to face Brynjar in the final. It was a dream come true for both of us to face each other in this amazing arena and I think we put on a great show. Today I would say that I didn't necessarily win, but the Fagerli brothers did."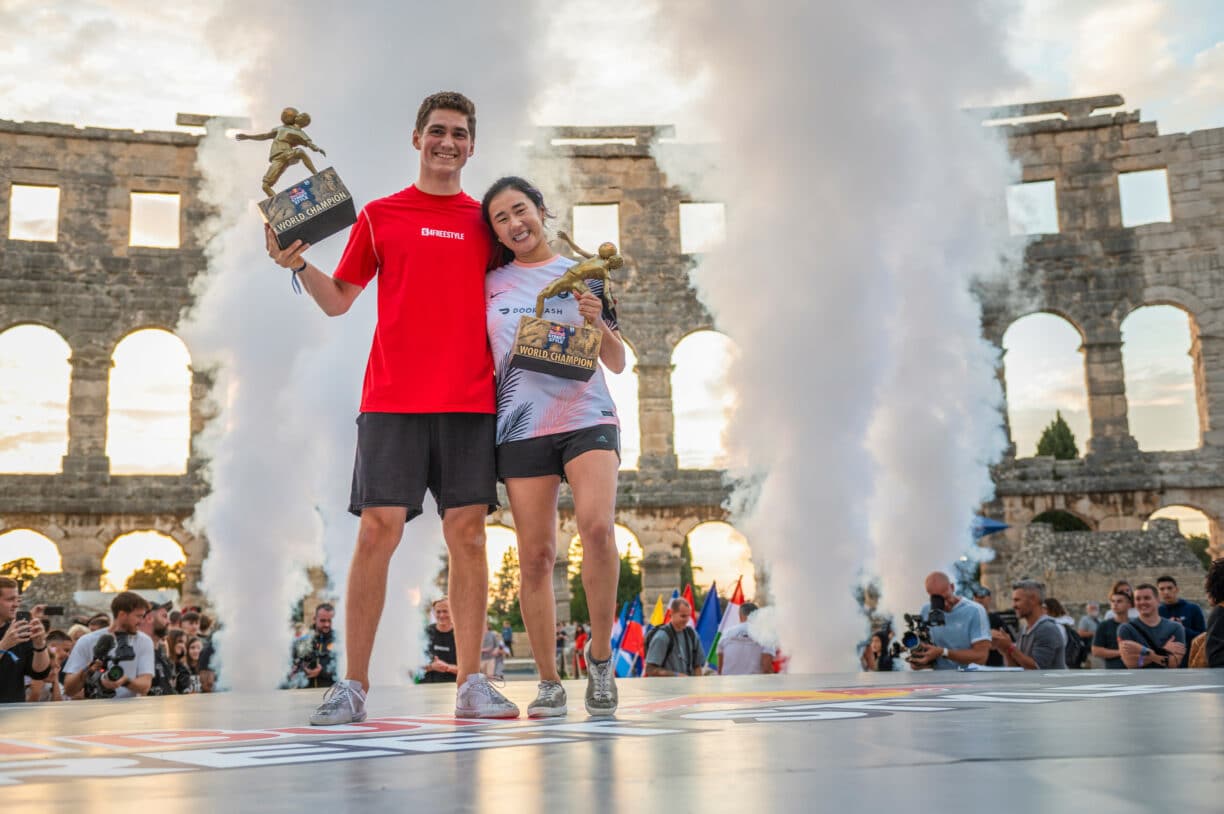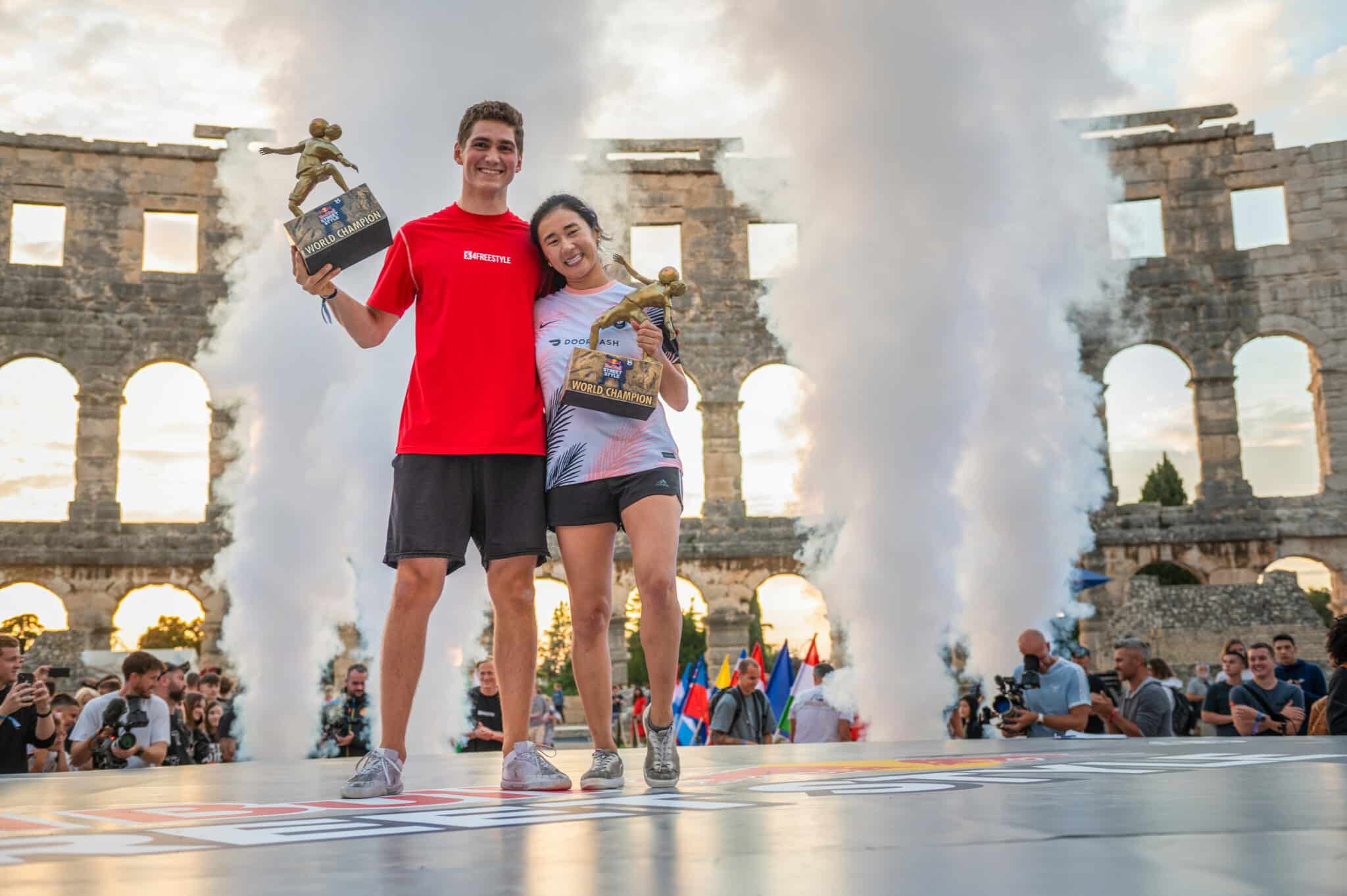 As the competition celebrated 10 years of female participation, Schrepfer wowed the crowd with her acrobatic style and signature Cait-Flip, overcoming debutant Japan's Miyoshi Miharu in the semi-finals.
She went on to defeat former world champion Mnich to become the first female champion from the USA as 2021 winner Lia Lewis from the UK defeated Japan's Miyoshi to claim the final place on the podium.
Schrepfer said: "It is an incredible feeling and I feel so honoured. The final was such a close battle and Aguska is an incredible freestyler. Just to be on the stage with her is a great experience, let alone being able to beat her. I am so proud to represent USA on the global stage, particularly in a sport that continues to grow every year."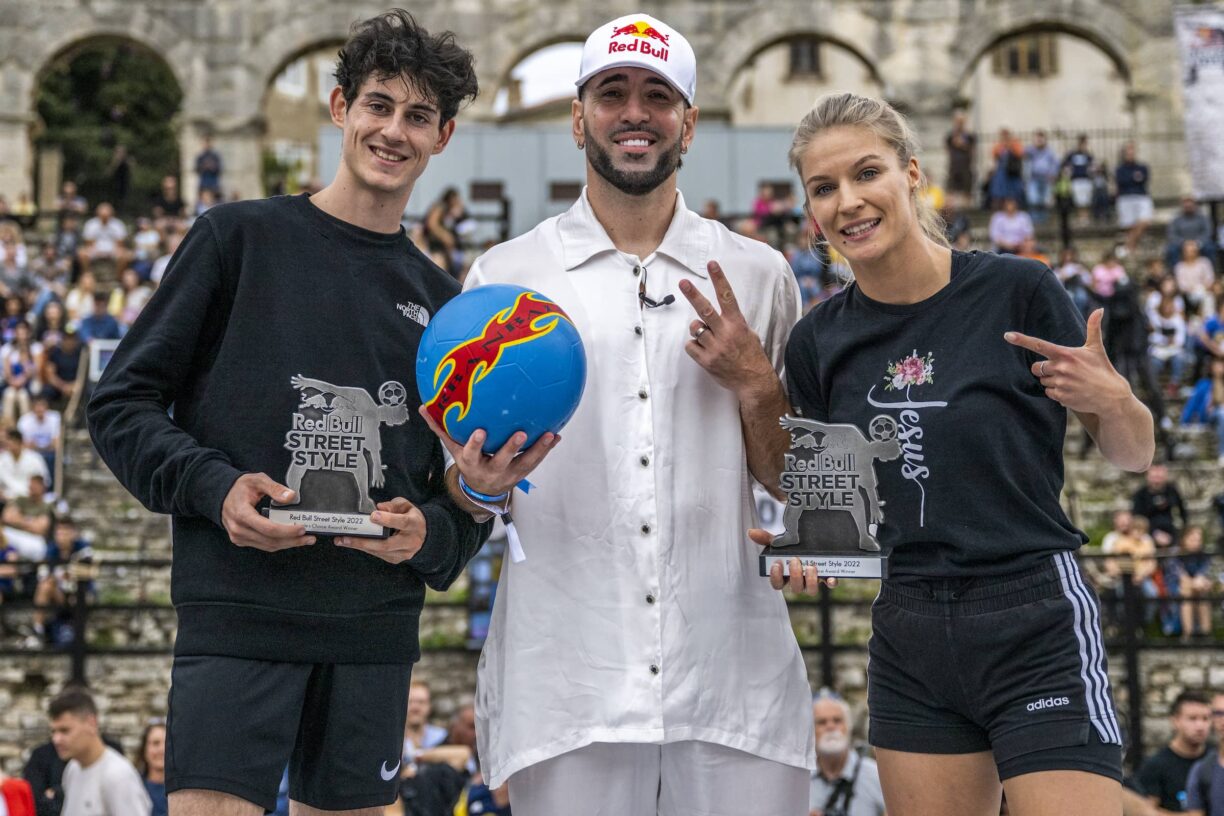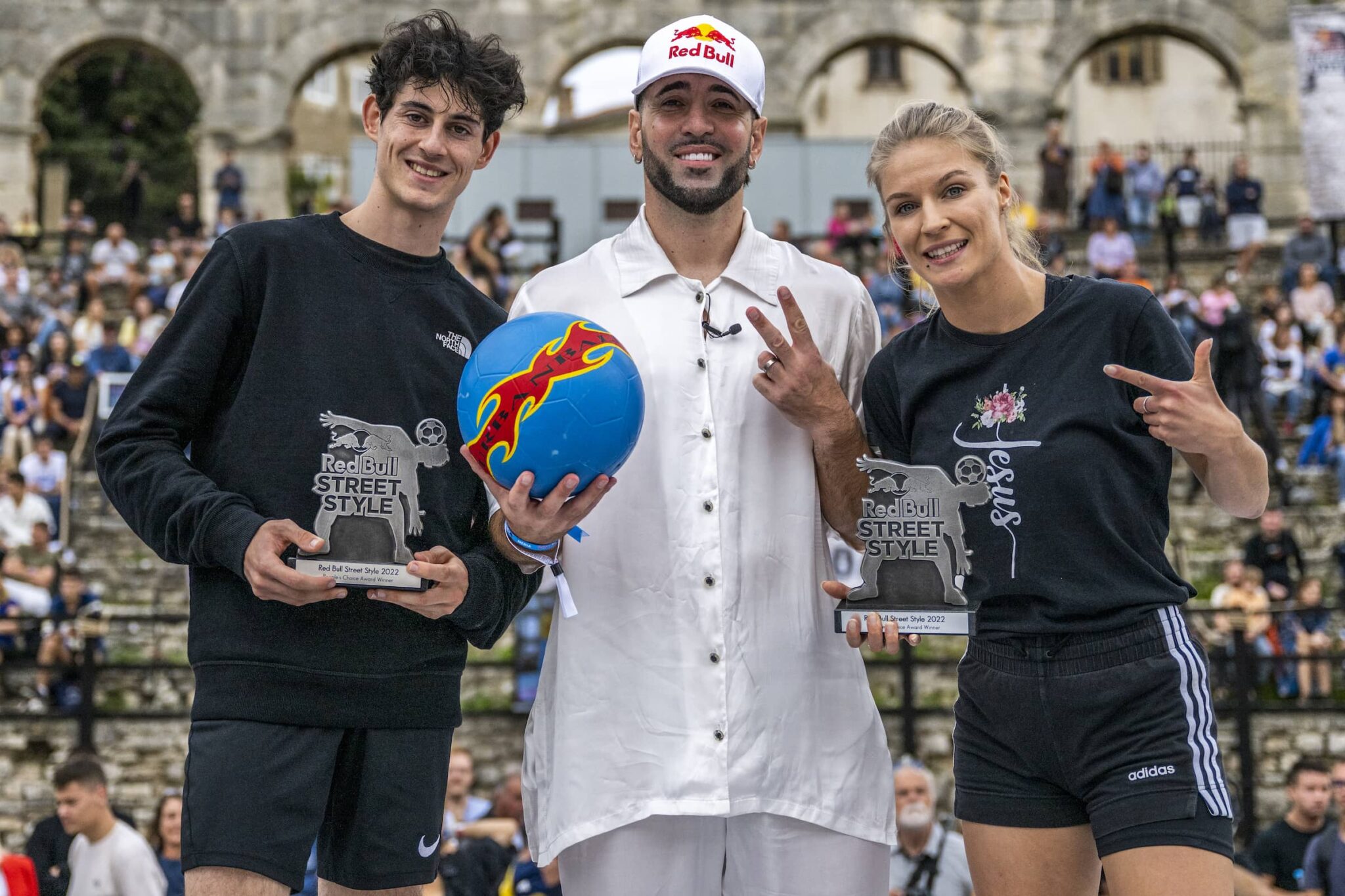 The competition was judged by five of the most respected names in the freestyle football community including head judge Miran Pirner (Croatia), Fed Massignani (Italy), Tobias Becs (Norway), Michal Rycaj (Poland) and two-time Red Bull Street Style champion Kitti Szász (Hungary).
This year saw the new Red Bull Street Style People's Choice Award introduced, with global fans able to vote for their favourite female and male athlete from Regional Finals clips.
The first-ever Red Bull Street Style champion, Séan Garnier (France), was on hand to announce his fellow countryman Tristan Gac and Mnich as the inaugural winners.
The Red Bull Street Style World Finals capped off a remarkable weekend of freestyle football in Pula with WFFA President Steve Elias announcing that next year's World Finals will be hosted by Kenya, marking the competition's first return to Africa since 2010.
Next year promises to be a ground-breaking year for freestyle football as, for the first time, 16 female athletes will face off in the World Finals, marking a key moment of growth for the sport.