Last updated on May 18th, 2021 at 10:36 AM
A nationwide poll of UK dog owners suggests more than HALF (52 percent) unashamedly admit they take more snaps with their four-legged friend than their partner, with a third (32 percent) claiming their dog is more photogenic.
And over a third confess they have more pictures on their phone of their furry friend than of their own children (35 percent).
The research, by natural dog food brand, Laughing Dog, also found 37 percent truly believe that their pooch LOVES to have their picture taken, while 16 percent think they have a special selfie face.
According to the poll, 30 percent of owners say their dog is incredibly photogenic, while 15 percent are certain their pooch actually laughs when being snapped.
30 percent admit they love their dog so much that they can't help but document their life through photos and social media posts, with 16 percent claiming they get the most "likes" on Instagram with pooch pictures.
Rachel Grant of Laughing Dog, says: "This research explores how snap happy Brits are when it comes to their dogs, and the fact that many dog owners believe they can tell when their pet is laughing or smiling for the photo, so it's not surprising that three in ten say their dog is incredibly photogenic.
The study also found that 36 percent of the 1,000 dog-owners polled claimed they actually communicate better with their dog than they do with their other half, with 39 percent saying they can read their pets moods.
And so close is the bond between owner and dog, that one third of owners claim they can tell when their furry friend is feeling upset or anxious, while 31 percent can tell EXACTLY what their hound is thinking through seeing their facial expressions.
A further four in ten insist their dog laughs a lot in their daily lives (42 percent), with when they see their food being prepared the most likely time to do so (39 percent).
The survey also revealed how two thirds of Brits have become even closer to their four legged friends during challenging times within the last 12 months (66 percent).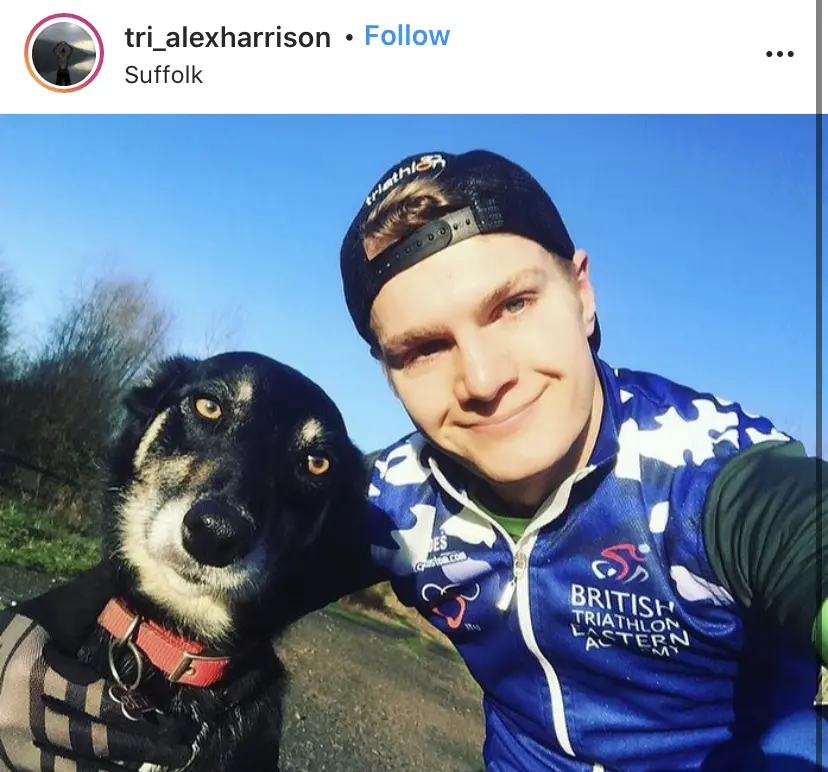 In fact 47 percent of dog owners are dreading having to return to working in an office full time with the prospect of leaving their pets home alone, with one third saying they worry they will both suffer from separation anxiety.
Veterinary expert Dr Michael Lazaris, who is working with British dog food brand Laughing Dog on the campaign said: "This Laughing Dog research has proven more and more that people treat their dog as an important member of the family.
"The bond with our dogs has strengthened whilst we've been at home during lockdown, with 66% of owners saying they now feel closer to their beloved pets. This shows us how dogs can be an important lifeline when people are suffering with their mental health, something that has become far more prevalent in the past 12 months.
"54 percent insist on feeding their canine companion only the very best natural food they can buy, with 38 percent emphasising the importance of meals made with natural ingredients. British dog owners really do prioritise their pets' health and happiness."
The research also reveals that the dog photo capital of the UK is Liverpool, where owners will snap up to 174 photos a year of their pet pooch. This was closely followed by Glasgow (134), Belfast (128) and Cambridge (121).