Last updated on October 4th, 2022 at 06:37 PM
Djed Spence (born 9 August 2000) is an up-and-coming professional footballer who plays as a right-back for Championship club Middlesbrough.
Spence signed for Middlesbrough on 1 July 2018, having previously been with Fulham's academy. Making his debut for Middlesbrough in the EFL Cup on 14 August 2018, he made an appearance as a substitute versus Notts County at the Riverside Stadium.
Spence – With Boro seemingly short in the full-back positions, there could be a real opportunity for the 19-year-old right-back to stake a claim at the club.
The number 29 took some valuable time out to talk with us about how he sees his future and staying positive with a new footballing season ahead of him.
How has the transition from London to the North been for you?
At first I found it very different to what I'm used to in London but have settled in nicely.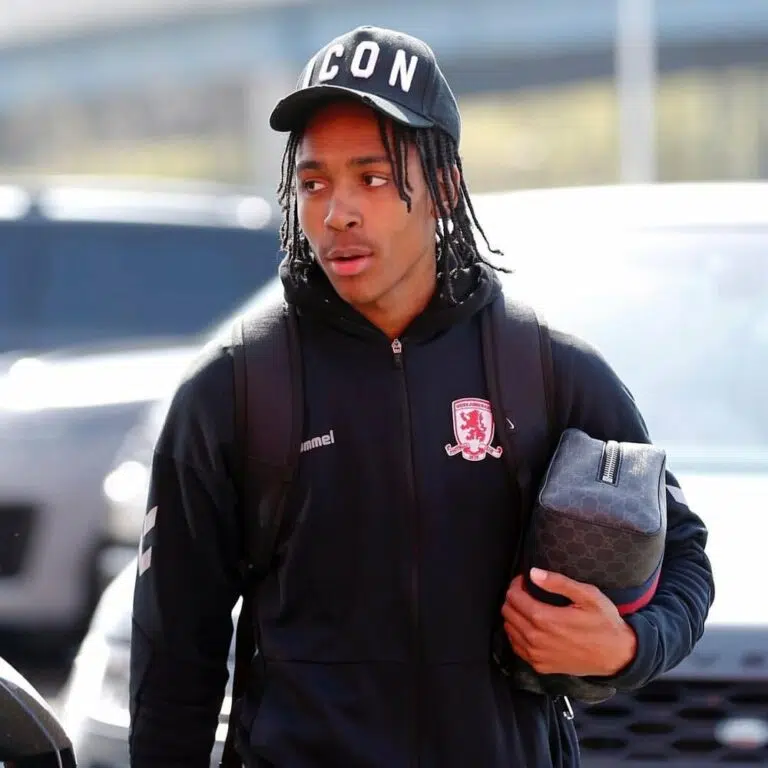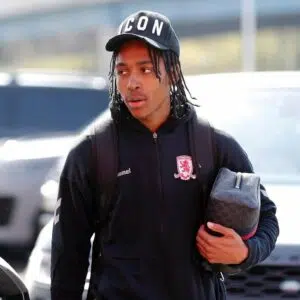 It must have been nice to hear the recognition you received from new head coach Jonathan Woodgate.
Yes, during my first season primarily with the U23's I formed a good relationship with him and am pleased he sees my potential.
How have you been keeping match fit during the summer break?
I love fitness training anyway so spent much of the time in the gym as well as finding time to rest but at the same time not getting complacent.
What's the typical diet for you when the season is in full flow and do you change your nutrition when a season finished?
I stay away from red meat and eat high-protein foods like chicken and fish. My diet doesn't change off-season as its the type of food I have been raised on so it's just normal for me to eat healthily.
You are statistically one of the fastest members at Middlesbrough, is this a natural ability or something you still have to work on?
I'm very lucky as even as a youngster I had a natural ability to be fast. It doesn't mean that I don't still have to work on my stamina daily and the coaches push me even harder because of this strength and to keep on top.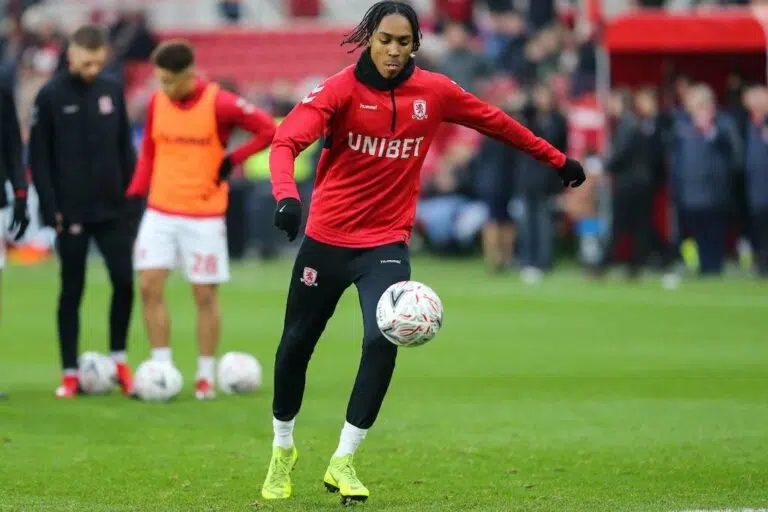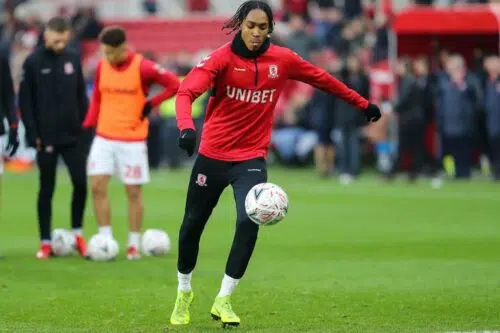 What's your main aim for this season?
Simply to become an established member of the first team.
We know you're no slouch when it comes to pace but who would you say is the fittest in the first team?
I guess generally speaking I would say George Friend, although individual members all have different strengths in different areas.
Do you take notice of what is written on social media after a game?
Nope, social media doesn't effect me although I am very appreciative of the fans and some of their comments if I or the team play well.
You had a couple of call ups into the first team squad in the 2018/19 season, what was that like for you?
It was and still is a great feeling to hear your name get called to step up for the first team. The very first time was nerve-wracking but once the adrenaline kicks in you have to get on with the task at hand whether there are 2000 or 20,000 in the stands!
Do you have any matchday superstitions or pre-match rituals?
Haha, yep, I have to wrap white bandage tape around my left wrist and say a prayer.
How do you remain mentally prepared for another call-up?
To be honest, football has and always will be my life, it's all I've known so I'm constantly in the zone. I enjoy watching football and stay motivated by keeping my thoughts on my goals and ambitions.
What's your goto make of football boot?
Nike Mercurial Superfly!
What's the best piece of advice you've been given so far?
To be yourself on the pitch, be expressive but aware and make the difference.
Who do you consider to be the greatest inspiration within the world of football?
Cristiano Ronaldo.
If you could sign one player from any team in the world to play with you at Middlesbrough, who would it be?
Kylian Mbappe from PSG!
What advice would you give to the next youngsters coming through in the game?
I would say to them to never give up, ride through the hard times and knockbacks and push themselves to be the best against all odds.