Last updated on September 3rd, 2021 at 08:33 AM
"For me, it was love at first sight," laughs Strictly host Claudia Winkleman, as she describes her first meeting with lifelong friend and podcast co-host Professor Tanya Byron. "We we were on a BBC Three show together called House of Tiny Tearaways, around 15 years ago. I just loved watching Tanya work, we got on brilliantly."
Over a decade later and the pair have just launched a talking therapy podcast called How Did We Get Here? Each week, the pals take a deep dive into the personal family and relationship issues of real people, covering topics as varied as family estrangement, inheriting mental health issues and gender identity.
"We spend a lot of time in my kitchen talking about what people are going through and why they do what they do," says Byron. "The podcast was an excuse to do what we enjoy most; analysing human behaviour together."
Each episode sees clinical psychologist Byron sit down with a guest and chat through a specific family difficulty in raw and unscripted candour. Winkleman listens into the conversation in another room, and later chats to Byron about what they learned during the record.
"Claude will ask me questions like, 'Well, why did you ask that?' or, 'What does that phrase you suggested mean?'" explains Byron. "She basically translates the conversation for the listener."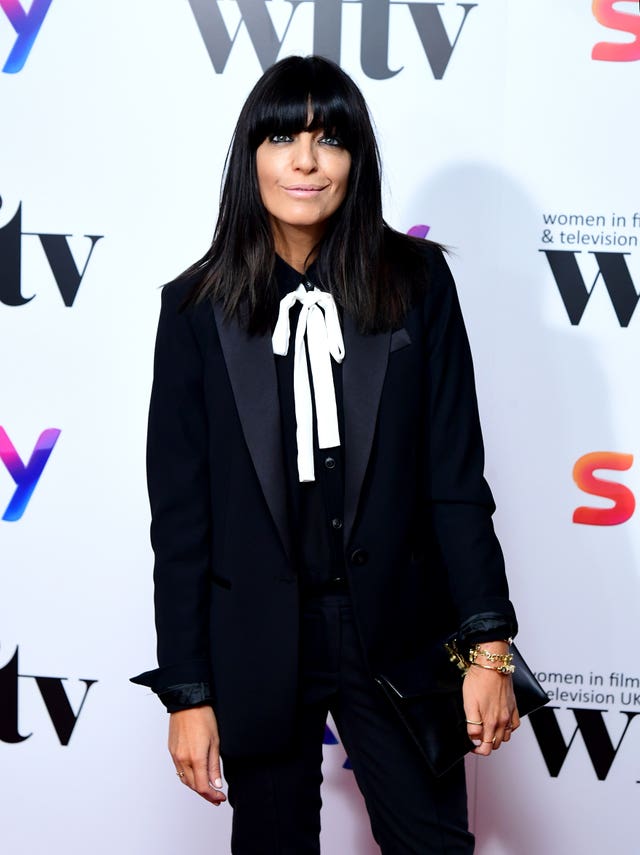 "I'm a complete Muggle," laughs Winkleman. "There'll be terms that Tanya uses that I have no clue about…"
"…But Claude adds that layer you need in a podcast about mental health," interjects Byron. "She's so smart, so she understands what the audience need to know."
The podcast serves as a real insight into the process of talking therapies, but the unique friendship between Winkleman and Byron makes it a comforting and uplifting listen. "It isn't a replacement for therapy, it's a conversation," clarifies Byron. "But as a clinical psychologist, I can help people to approach their problems from a different angle."
The real-life storytelling is incredibly emotional at times. In the first episode, we are introduced to Jack, a 22-year-old graduate and author who is living with anxiety about his estranged father. The conversation reveals that the lack of relationship with his dad has led Jack to feel abandoned and rejected, and Byron gently exposes the ways in which these deep-rooted anxieties have affected other relationships in his life.
"Tanya's used to hearing these stories, because she does it for a living, but some were heartbreaking for me," says Winkleman.
"I'd quite often wrap up the conversation with our guest and Claudia would be there with pages of notes and mascara running down her face," says Byron. "We were so lucky to have so many generous people who wanted to share their story with us."
So, how did the experience differ from the glitz and glamour of the Strictly studio? "I've learned so much about what you can do with a setting," says Winkleman. "There were no retakes, nobody cared what they looked like. It was such an inmate situation.
"Because it's a podcast and it's unscripted, people feel like they can open up more – but we were conscious to respect the emotional boundaries of every guest."
Alongside some fascinating stories, the pair offer inspiration, ideas and practical life solutions, which they hope listeners who might be affected by similar issues can benefit from.
"Hearing people's stories really opens your eyes to what others are facing," says Winkleman.
"The podcast really taught me that nothing is clear-cut. As the old saying goes, you don't know what anyone is going through… until they're in a dark room talking to Professor Tanya."
How Did We Get Here? with Claudia Winkleman and Professor Tanya Byron is available weekly on Apple, Spotify and all podcast providers.