Last updated on February 2nd, 2022 at 08:13 AM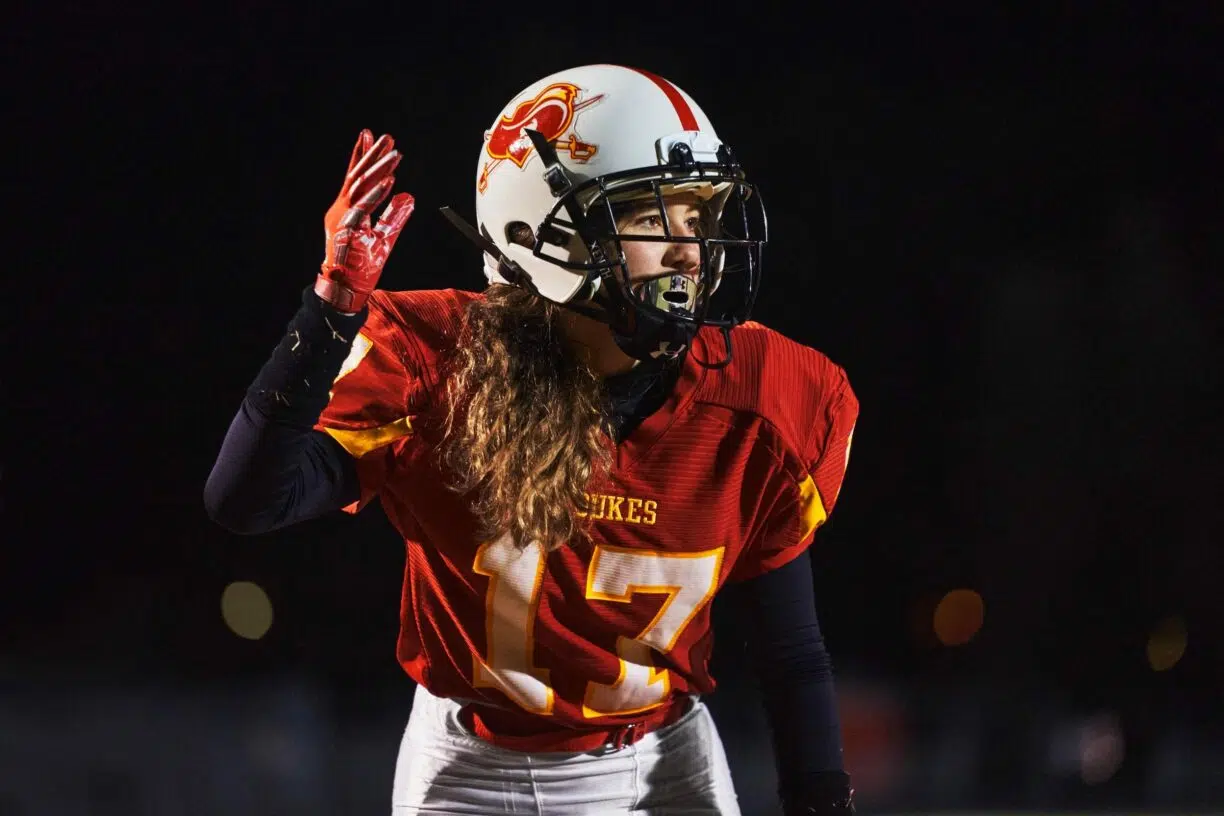 Competing on a football field has been Charlotte Kirby's dream since shortly after she could first pick up a ball. Showing that she belongs on the field with any player her age has served as her motivation ever since.
The Gloucester, Virginia, teenager has been interested in football since she was two, playing with her dad and showing signs even at this young age that lesser-contact sports like soccer weren't for her.
She joined her first flag football team when she was only five years old, and a few years later, sought out a full-contact youth team.
Upon joining, Charlotte noticed that while she wanted to play as much as any of the other kids, her ambition received a different reaction from coaches.
"I heard a lot about the stereotypical girl's first season, that we'll say we have fun, then we'll quit," Charlotte, now 13, said. "They said I'd end up a kicker, but I'm not a kicker. I like to hit."
Charlotte kept playing through her elementary school years on local teams – even after sitting on the bench for all but a few plays, being asked to get water for the team in the middle of a game and playing three years without having a women's bathroom available at the practice field.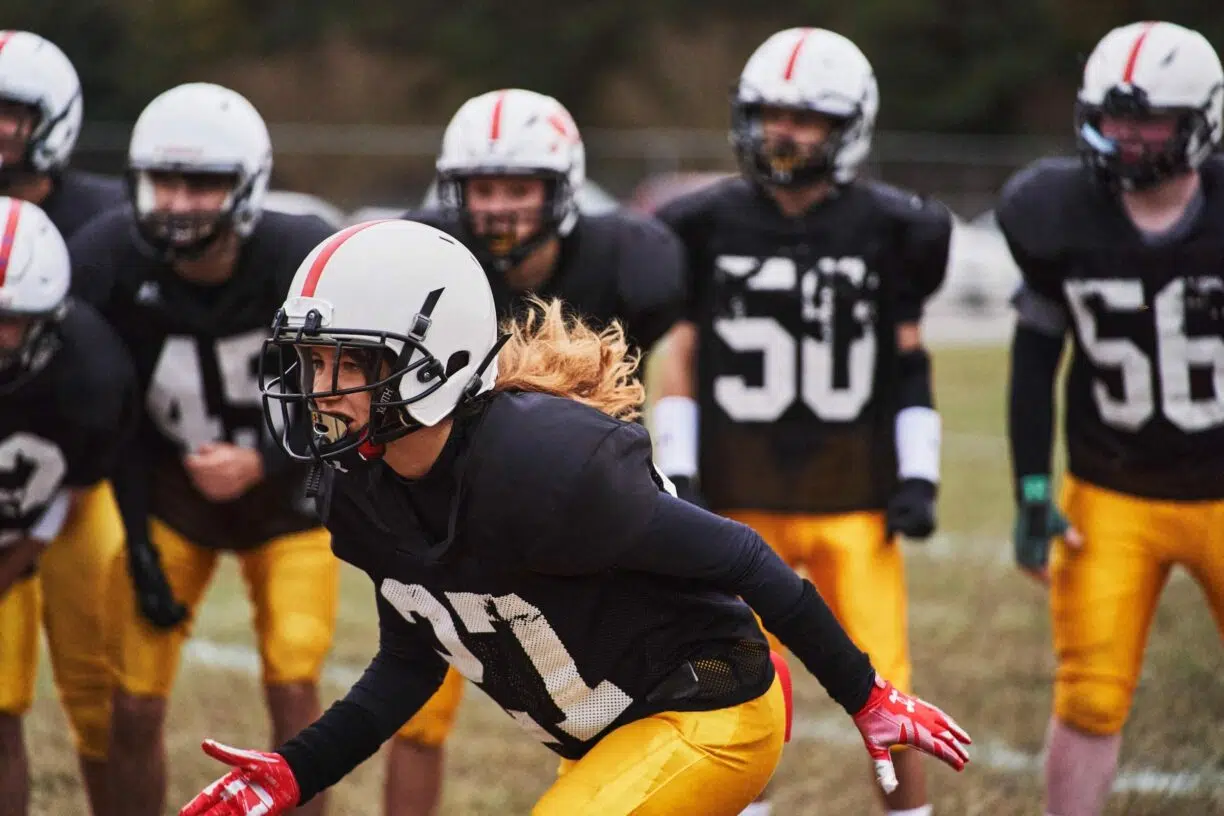 Her teammates took note of her passion and skills, even when some coaches didn't see her promise.
Charlotte's mother Belynda was surprised by all the ways her daughter was discouraged from pursuing her passion for the sport.
"We would show up for tryouts for youth football, and every single year I would be asked, 'Are you here for cheerleading'?" Belynda said.
As for Charlotte? "I don't think I ever thought about not playing football," she said. "If I couldn't play, I really don't know what I would do, because my life is so much about football."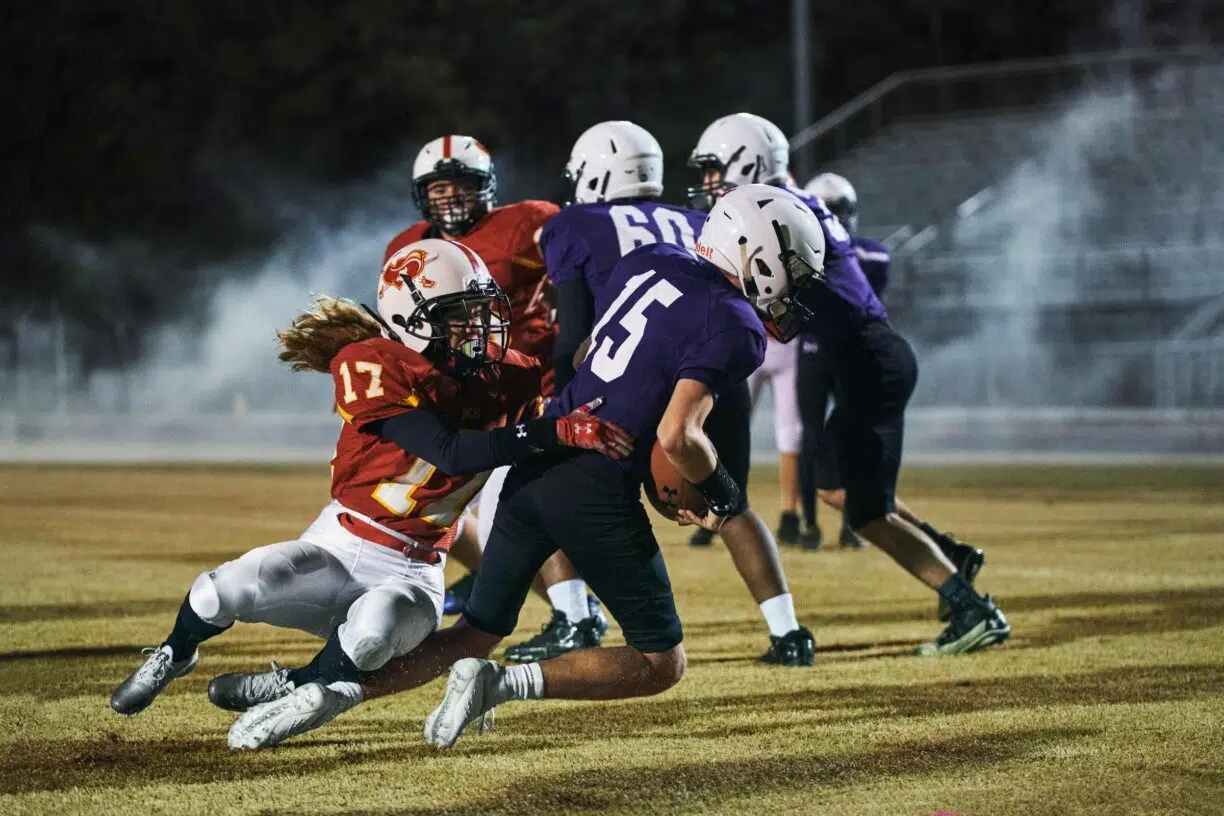 Into junior high, Charlotte kept practicing and training, on offense and defense, and improving her strength in the off-season.
When the pandemic arrived and many teams cancelled or cut back, Charlotte moved from her local league to a youth team in nearby Hampton, one that had won a state championship.
Having access to that team gave Charlotte a chance that others had not yet provided to show her skills on the field at a more competitive level.
"She immediately got better there," said her father, Scott. "Not only was she playing more than five or six times a game, she was leading in tackles, she was scoring touchdowns."
"It was a more diverse group with a higher level of competition, and it really showed her strength," her mother added. "She was really embraced by the team, and they'd talk her up to other schools – 'you know what we can do, don't sleep on her.'"
Now in the eighth grade, Charlotte has raised her level of play, joining the junior varsity high school team. In addition to school practices, she works out with a semi-pro women's football team, and she's focused on improving her talents on both offense and defense.
"I'm improving in a lot of areas and getting more confident on the field," Charlotte said. "I enjoy being on a team because you have other people relying on you and you're relying on them, and it all flows together."
While Charlotte does play other sports, she hopes to play college football, where few women have taken the field, and it's still rare for her to faceoff with another girl on the field.
Opportunities and acceptance of girls in football has grown since Charlotte started, but progress has been slow – and for her, there's only one approach to getting over the obstacles blocking the path ahead.
"My advice is to stick with it. It doesn't matter what people think about what you're doing. It only matters what you think."

– Charlotte Kirby
Charlotte shows off her tackling skills and determination in Under Armour's newest creative to support its recently announced commitment to breaking down barriers for those who strive for more by creating opportunities for millions of youth to engage in sport by 2030.