Last updated on March 13th, 2022 at 04:49 PM
New Balance has released two new custom boots for Arsenal star Bukayo Saka.
A celebration of past and present, the special edition Furon v6+ boots are created in tribute to Saka's childhood football memories and to mark his incredible rise.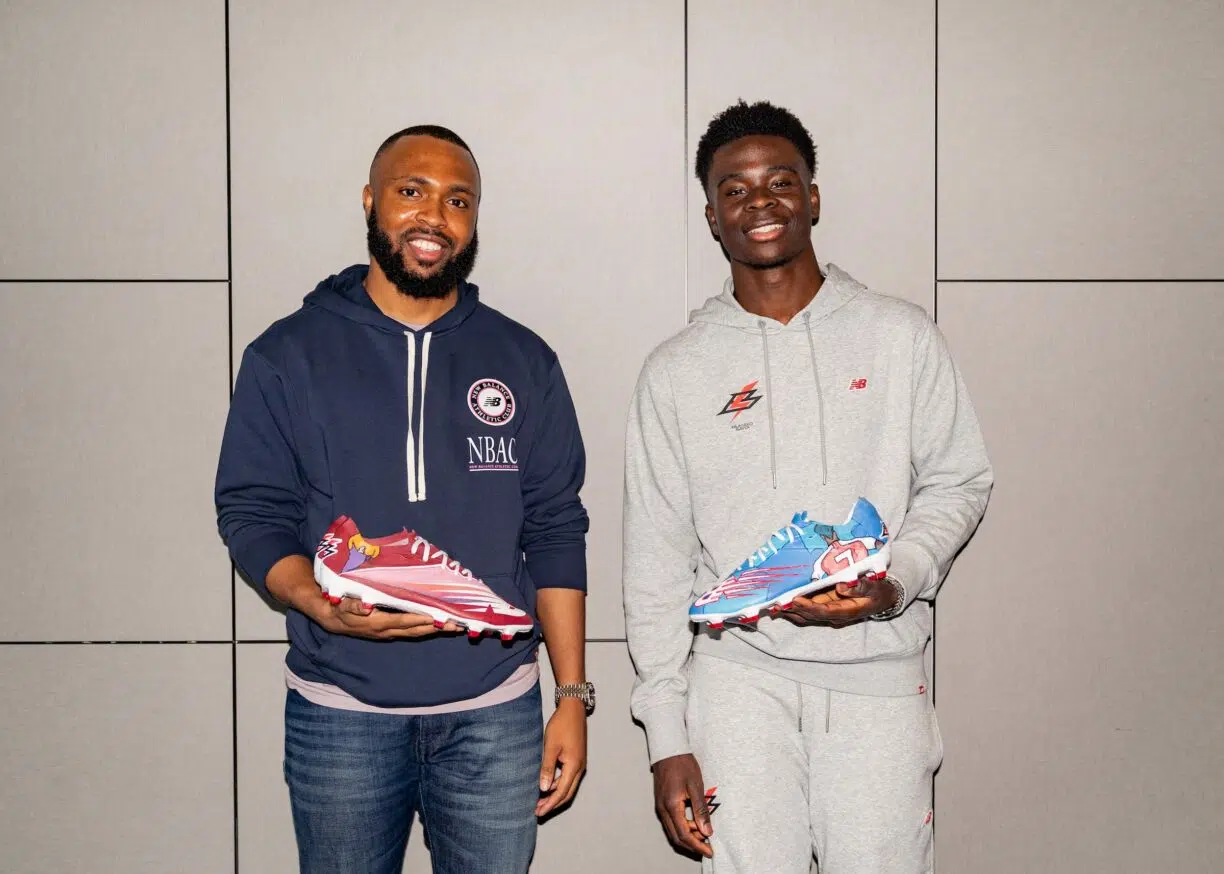 The boots feature a custom colourway, courtesy of London artist, Feyi Badejo. Known for his innovative use of colour and graphic style, Badejo's palette created a unique backdrop for the Furons.
In addition to the bespoke colour application, Badejo has also created a piece of art to commemorate the England international's first signature boots.
Both designs will incorporate Bukayo's bespoke insignia – derived from his initials and his beloved number seven shirt, the new emblem incorporates red accents; a nod to the talented winger's Little Chilli nickname and his off-field energy.
Speaking on the reveal Bukayo Saka said "I'm so happy to have my own design, it really is a dream come true. Working with New Balance and Feyi Badejo to turn my ideas into art was such a fun experience, I can't wait to wear the boots we created together".
Bukayo will debut the first pair of boots while playing for Arsenal against Leicester City (today) at the Emirates on 13th March and the second pair for England vs Switzerland on the 26th March