Last updated on November 12th, 2021 at 02:49 PM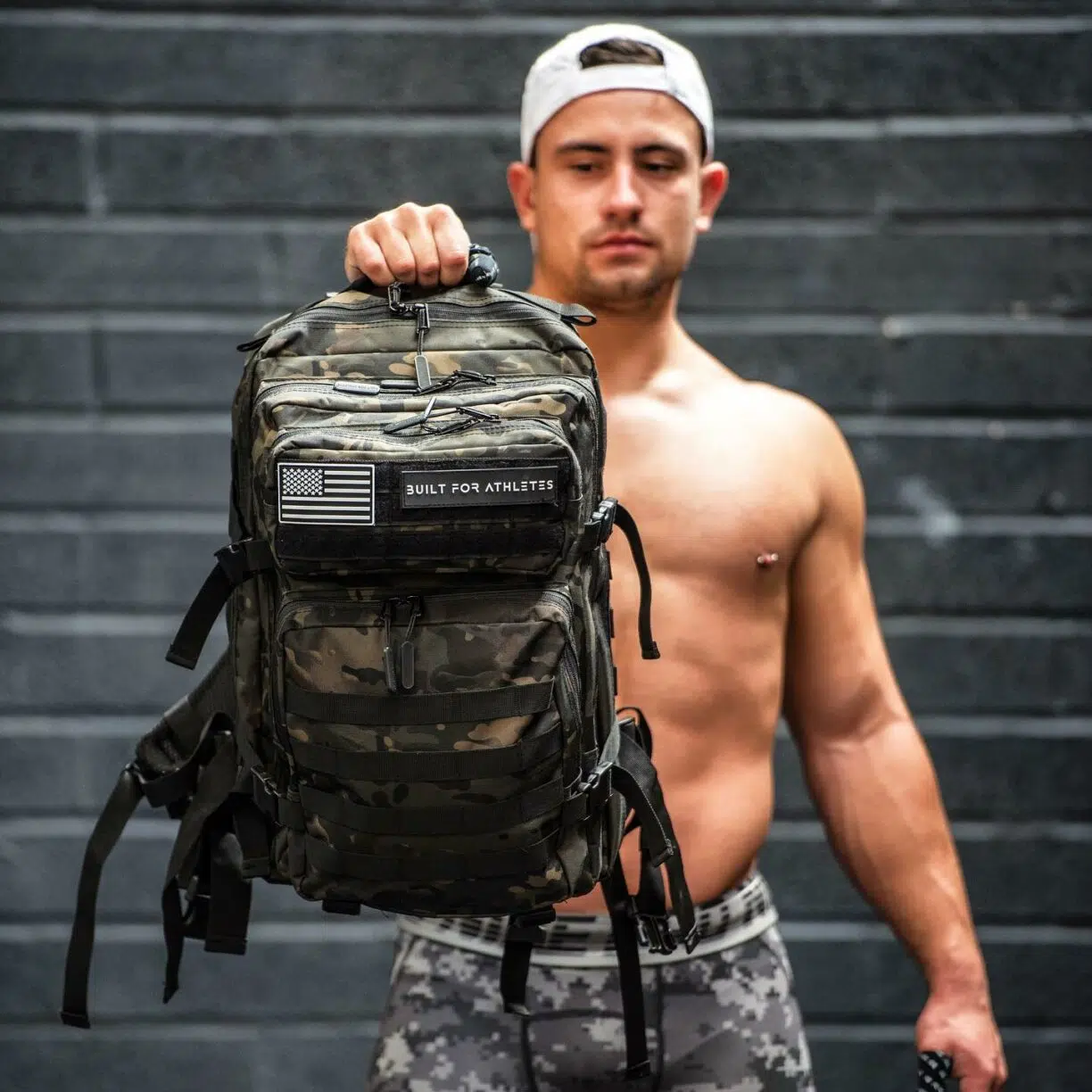 If you've ever looked for a backpack that will get you through an apocalypse, then look no further as we think we've found just the thing that will see you through the end of days!
The guys at Built For Athletes have taken a classic military style backpack and designed it to be functional, hard-wearing, and stylish.
Built for Athletes is making a name for itself in quick time and is trusted by fitness and elite athletes alike from all backgrounds, Crossfit, Rugby and Weightlifters to name a few.
The Hero backpack is tougher than your average workout, it's made in various colours to suit, and no matter the colour it will take whatever you throw at it. Made from tough high-density polyester, the porous design makes it well-ventilated.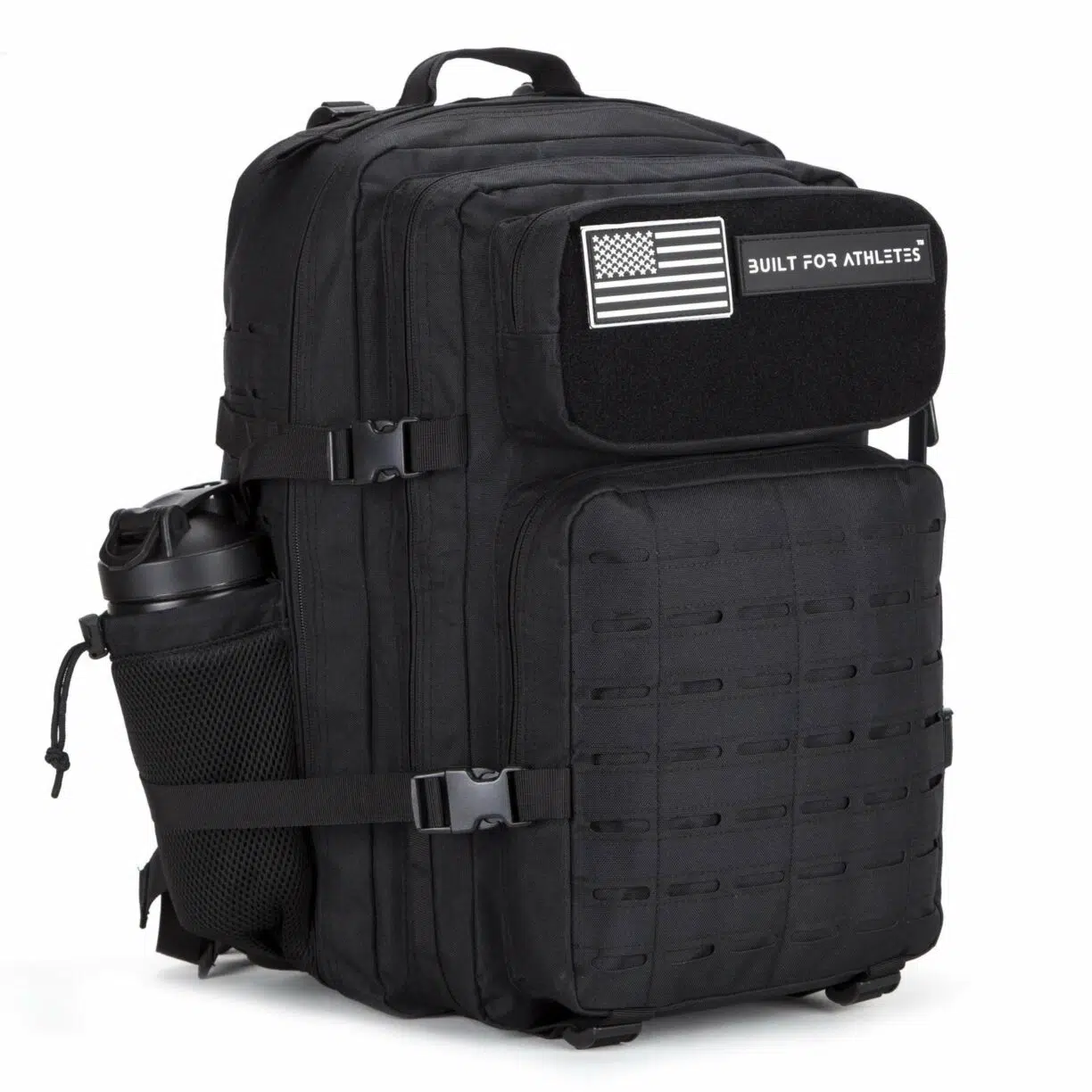 You may think that being well ventilated it will leave it vulnerable to the elements, this isn't the case (pardon the pun), the ventilation takes nothing away from it's function of being fully waterproof, rip proof and most importantly with both the straps on the back of the backpack amply-padded, extremely comfortable to wear.
By just adjusting the depth of the bag using the fasteners on the side you can downsize the massive 45-litre capacity to take to the gym.
Or if you're flying with the Hero, it is suitable for cabin luggage (although you might want to check your airline restrictions).
Among the features mentioned this backpack contains a whole host of compartments making storage efficiently easy with, two large main compartments, including two front pouches for easy access, internal pockets big enough to hold your a change of shoes and a laptop sleeve in case you need to work on the go. The cleverly designed rear compartment opens up flat to 180 degrees for easy packing and unpacking.
Hero is the only backpack you'll ever need
45L capacity with multiple compartments, pouches and zip pockets
YKK® Japanese zips and upgraded extra-durable plastic hardware
Easily holds 2 pairs of trainers/footwear, towel, gym clothes, meal prep and small training tools
Dedicated laptop/device compartment (17")
SUPER MOLLE design and system with front and side webbing for extra attachments
Ergonomically designed adjustable compression straps with hook-and-loop ties for comfortable carrying
Backpack opens flat to 180 degrees for easy packing/unpacking
All compartments have two-way openings, storm flaps and pull tabs for easy access
Velcro strips to add a patch (all backpacks come with the USA and Built For Athletes patches as standard which can be removed
Waterproof fabric and Rip Proof
Suitable for cabin luggage: 46cm x 32cm x 29cm (please check with your airline)
Also keep your eyes out for the Camo mobility water bottle the guys have in store, it is the Ultimate Recovery Accessory – Hydration And Muscle Massage
Engineered for athletes so it can endure the most rigorous activities.
Keep yourself hydrated with the large capacity water bottle which doubles as a foam roller for quicker recovery at the end of your WOD – 750ml Capacity – BPA Free & Made From The Highest Quality FDA Approved Stainless Steel – Silent Straw Enables You To Drink To The Last Drop – Foam Is Securely Heat Pressed Directly To The Bottle – Dimensions 28cm x 7.5cm : Weight 312g