Last updated on February 12th, 2022 at 06:28 PM
Snowsport England has joined forces with Great Britain's number one skier Dave Ryding, David Lloyd Clubs, and SportPursuit to produce an exciting new series of ski fit videos aimed at helping all levels of skiers get in shape for a day or week on the slopes.
Offering exercises that can be done by beginners upwards, Dave Ryding combines his own experience as one of the best skiers in the world with the fitness expertise of David Lloyd Clubs' Personal Training team.
The exercises are easy to follow and are split into three videos – Body & core strength for skiing, Leg strength for skiing, and Active recovery for skiing.
"Fitness and conditioning is obviously a huge part of my daily routine and I know how crucial it is in staying injury-free and getting the most out of your skiing", said three-time Olympian Dave Ryding.
"When Snowsport England, who helped me get into skiing when I was younger, suggested the idea of working together to produce a ski fitness video I jumped at the chance to pass on my knowledge.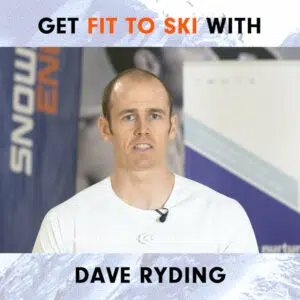 "It was also great to work with David Lloyd Clubs to make sure we tailored the three videos to all levels of skiers. And by having SportPursuit as partners we hope to get thousands of people ready for their ski holidays."
To coincide with the launch of 'Get Fit to Ski', Snowsport England are now offering a £10 'Hit the Slopes' membership which gives skiers and snowboarders access to a range of retail and travel discounts as well as helping fans of snowsport support the sport they love.
More information can be found at: www.snowsportengland.org.uk/joinus
Get Fit to Ski' videos can be viewed for free on David Lloyd Clubs YouTube channel: www.youtube.com/davidlloydleisureltd.
Performed regularly in the build-up to a ski holiday or a session at an indoor or dry slope, 'Get Fit to Ski' can help improve overall fitness as well as making you stronger and helping reduce the risk of injury.
David Lloyd Clubs also offers Synrgy ski fit classes and 1-2-1 personal training at its clubs for those that want an in-person experience to help them get ready for the slopes this winter.