Rock climbing brings people together from all over the world. adidas Five Ten athlete, Bernd Zangerl, has long been a proponent of climbing as a path to connect with different countries, cultures and people.
He's been an integral part of 5.10's climbing team since 1999. He's one of the most respected climbers in the world, for new, difficult routes, but perhaps even more so, for exploration and building bridges with communities that are new to the climbing culture.
"Bouldering and travel are an ideal combination," says Zangerl. "It's not always about finding the most difficult climb, but exploring new places, getting acquainted with new cultures, and making friends."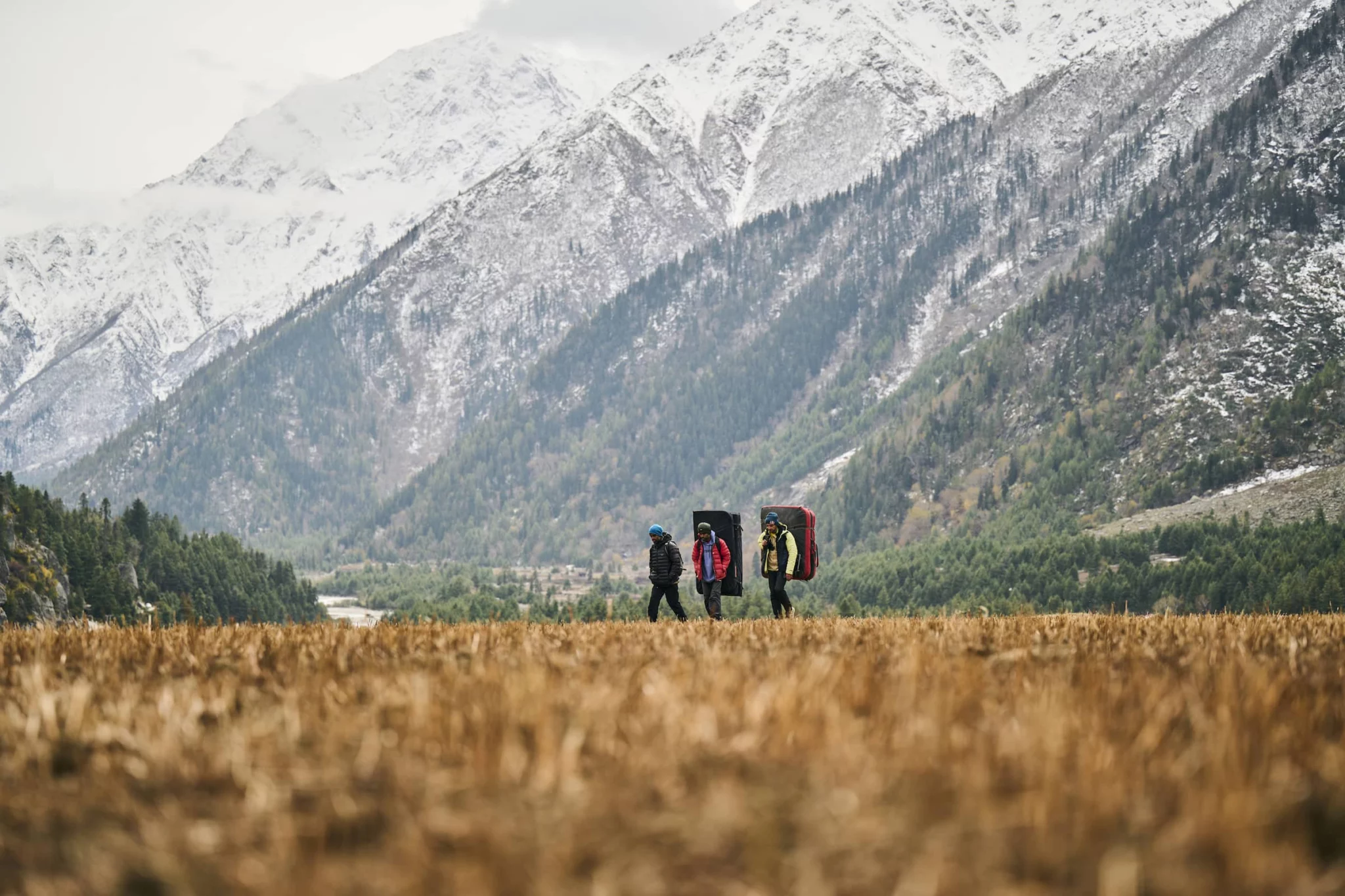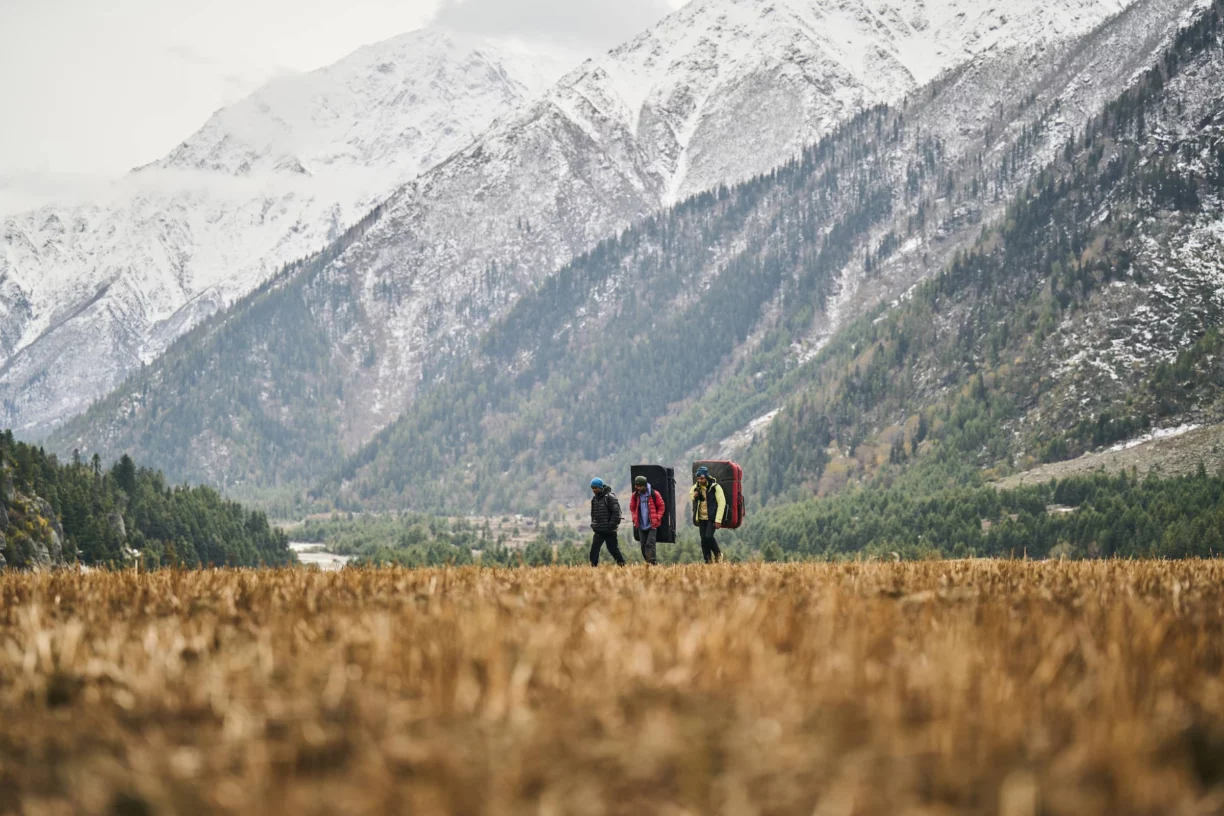 Zangerl has climbed all over the world, but it was the vast landscape and sheer rock faces of India that captured his heart.
He fell in love with Rakchham, a remote village near the border of Tibet, in the Indian Himalaya. While the region is home to towering mountains, it was the thousands of boulders surrounding Rakchham that caught his attention.
The small village sits at about 9,000-feet in the Baspa Valley. It's a tribal village, the Kinnauri people have been living in the valley since 6 BC. "It's their land," says Zangerl.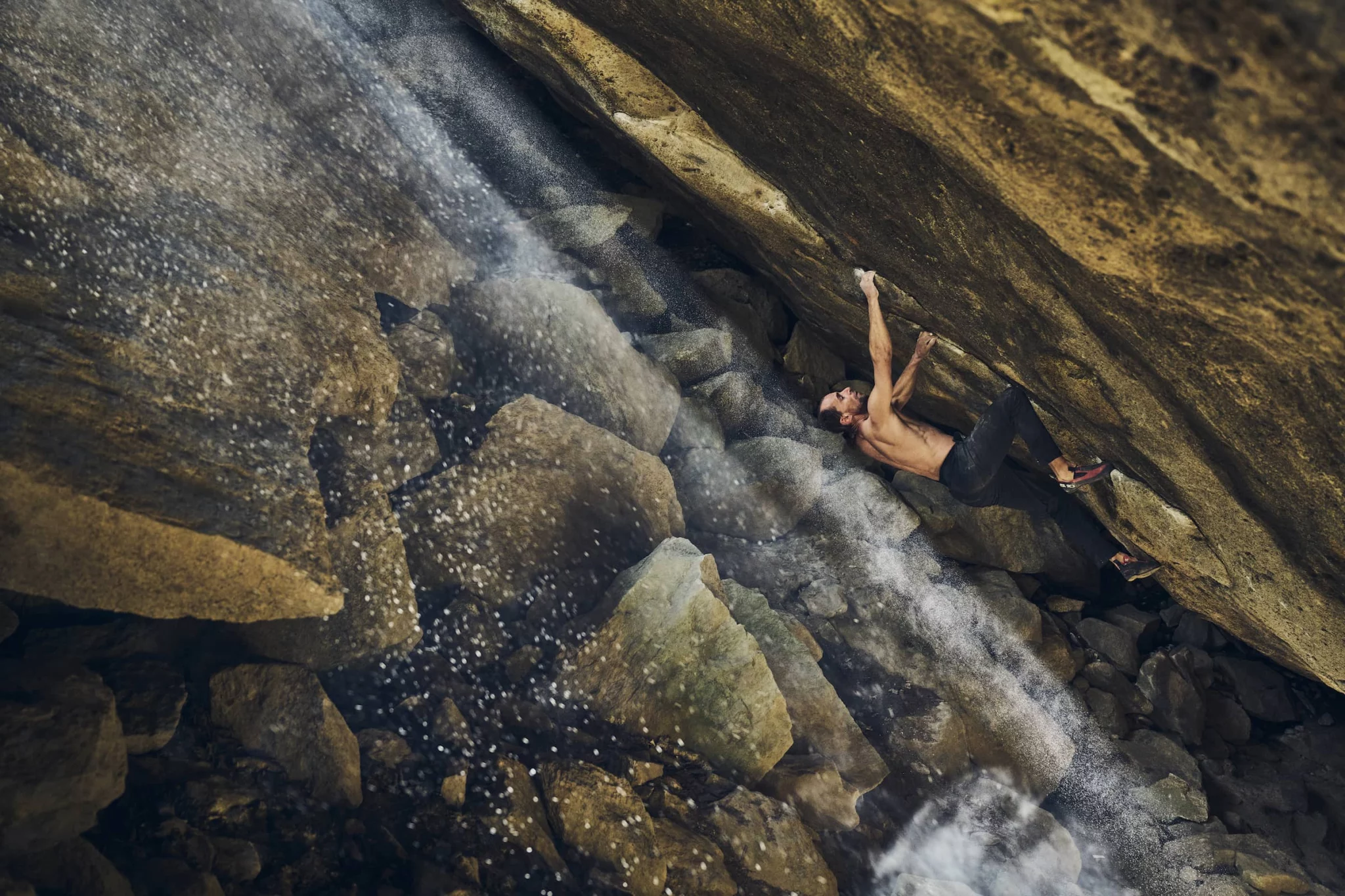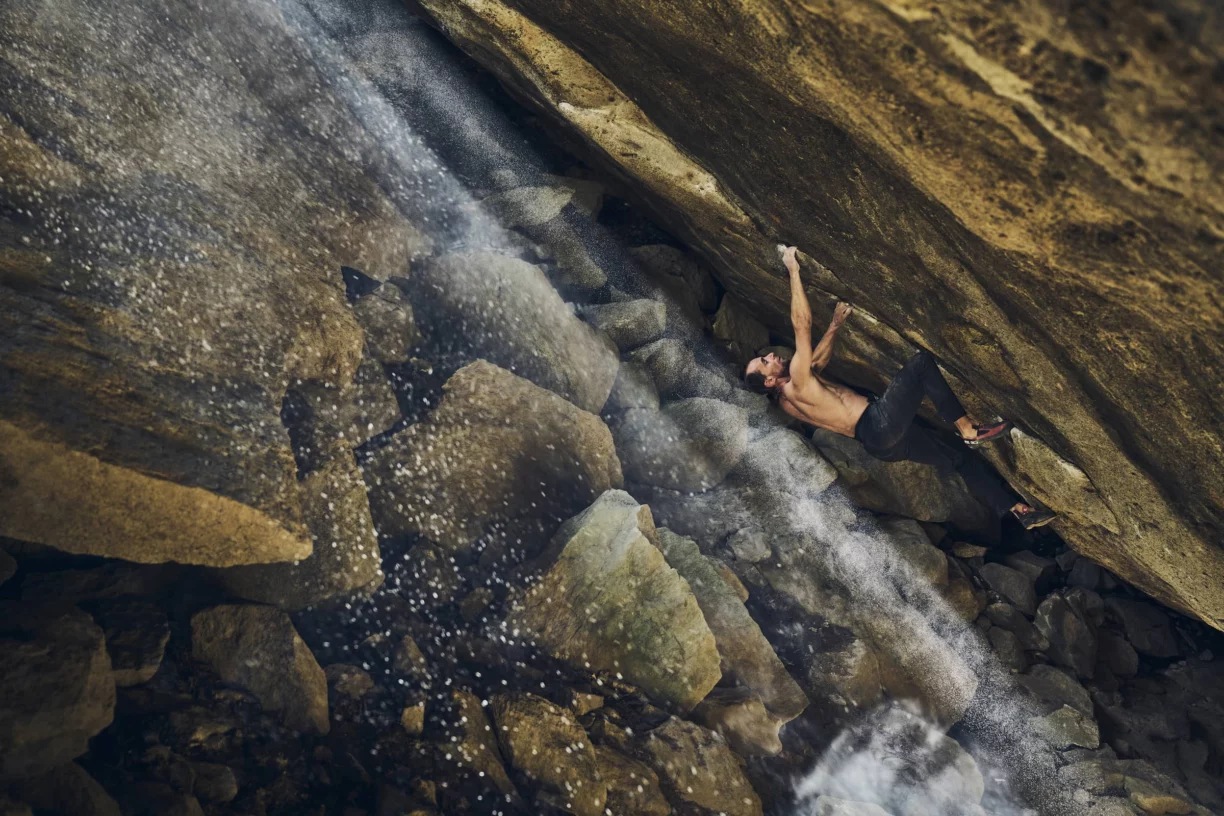 "They have sacred places and areas that are off-limits for foreigners. Climbers cannot forget that we are guests. Climbing tourism can only be sustainable if it has the support of the local people and shows respect to their customs." 
Zangerl first visited Rakchham in 2012, but he quickly realised that by speaking about the area he had a responsibility to bear.
He was no stranger to bouldering destinations that had been developed by and for climbers: Magic Wood (Switzerland), Silvapark (Austria), Rocklands (South Africa), and Hueco Tanks (US).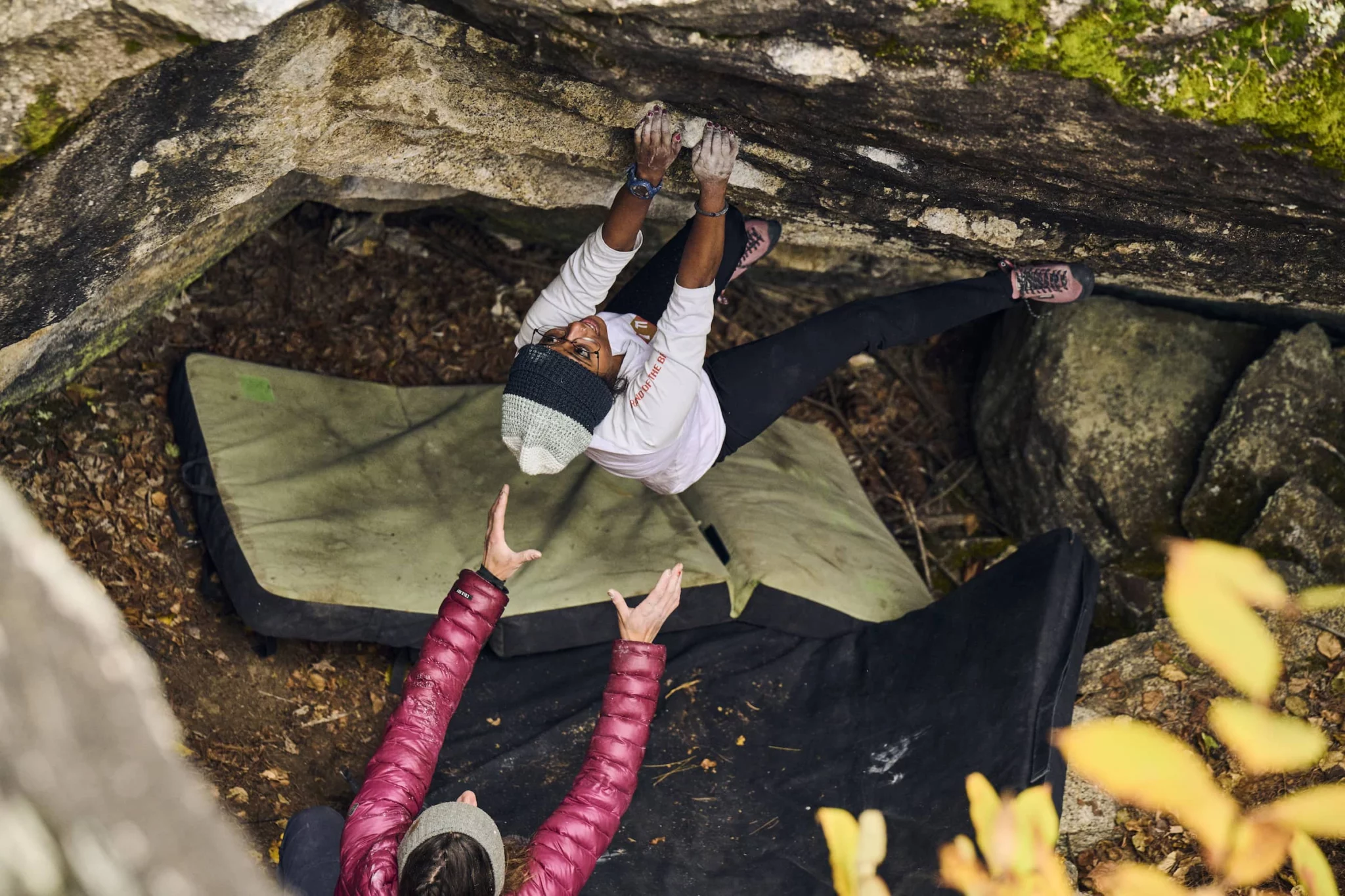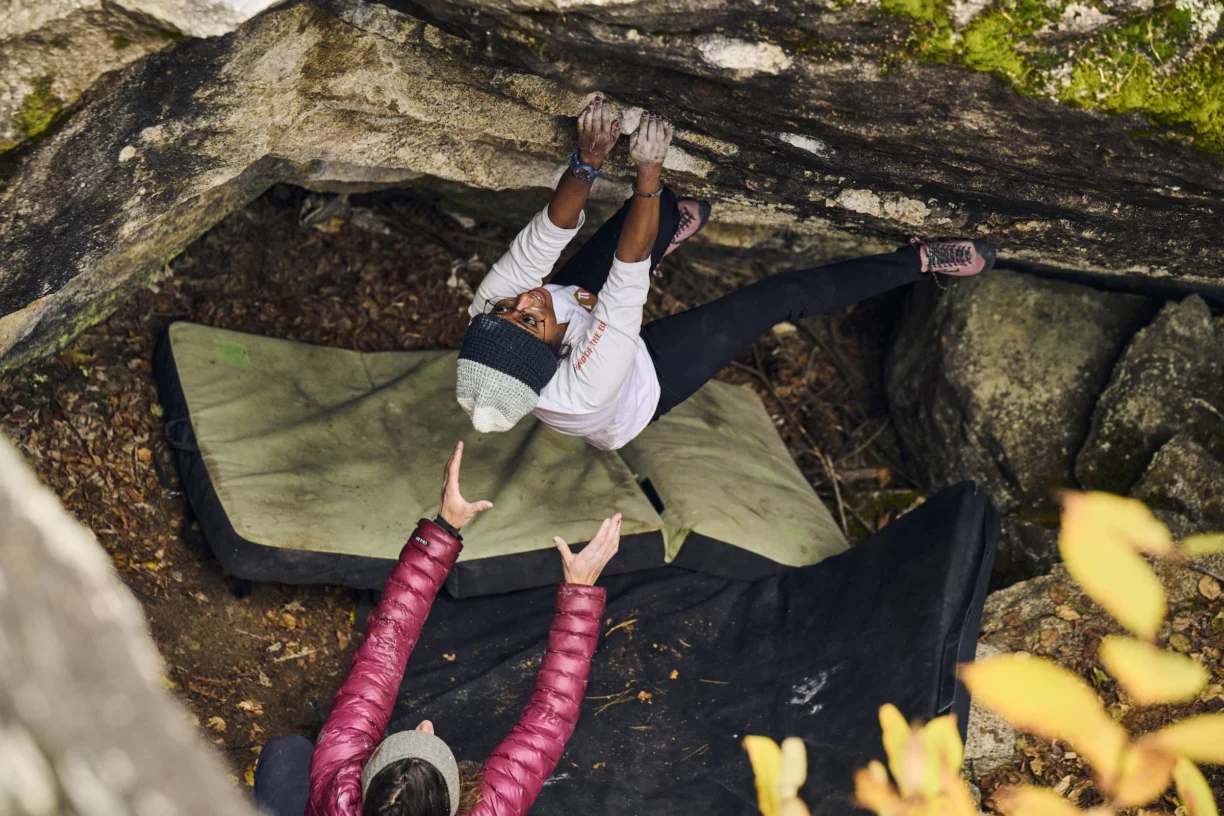 All had suffered from over-tourism and overuse in one way or the other, and Zangerl wanted to do right by the villagers of Rakchham. 
"I did not want to start spreading the word about Rakchham until there were locals who were involved with climbing, and an infrastructure in place to protect the area," says Zangerl.
"The pressure of bringing in tourists and climbers on local ecosystems is immense. I wanted to protect this magical place in the Himalayas from the inevitable consequences of over-tourism, especially human waste and litter.
We have to remember that in all the places climbers discover there are people. We have to respect them and learn their rules." 
In the beginning, Zangerl climbed with locals and produced slideshows about the sport for the village school. He climbed with students, teachers, and anyone who showed interest.
He and Johnny Negi, the son of Rakchham's mayor, became friends and climbing partners.  "The idea of a sustainable climbing area was in my mind very early," says Zangerl.
"I was happy to find people who wanted to explore climbing as a potential tourist attraction to provide jobs in the valley, but also to protect their environment." Says Negi: "As a boy in the mountain village, hiking was day-to-day life.
Going out with friends into the boulder fields to play and fetch the berries was a favorite pastime, but we were not aware that these boulders would become world-class boulders for climbing." 
Zangerl spent a decade climbing and mapping the boulders (he made about 400 first ascents), but much of his efforts went to working on connecting with locals, developing trails, toilet facilities, and, most importantly, helping to train a community of climbers.
"I met Bernd in 2018, as I'd left Rakchham to pursue a degree in tourism administration," remembers Negi. "His base is my family's hotel, Rupin River View.
He motivated me to climb as he does all who show interest." With the combined efforts of Zangerl, Negi, and two passionate climbers from West Bengal, Spandan and Korak Sanyal, the Rakchham Mountaineering Adventure Club was born.
There are now about 10 members—enough so that Zangerl felt the time was right to let the world know about what Rakchham had to offer.  
"The climbing community in India is still small, but growing," says Zangerl. "But there are gyms now in some major cities, and more Indians are climbing and bouldering.
If everything goes well, there will be more jobs for local people." As the village has become familiar with the potential benefits of climbing as a tourist objective, they've had time to prepare trails, compost toilets, parking and even more rooms to rent.
"To keep climbing sustainable we formed the Rakchham Mountaineering and Adventure Club, a society registered through the government which will work under the village authority.
This club will make general rules and regulations and set up a permit system," explains Negi. "The point is to involve local people and to help develop bouldering in a way that is acceptable and positive for villagers, old and young.
This gives me confidence that I can give something back to my motherland." The village and RMAC have established an activity fee for climbers and hikers, with proceeds dedicated to trail maintenance, self-composting toilets and projects to support the school and nursing station.
Negi, due to lack of opportunity in the village, has spent the last year working in the mega-city of Mumbai. "I am from a farming family, we grow buckwheat and apples and own a small hotel in the village," says Negi.  
"I have a university degree in Tourism Administration, but life in India is not as easy as in western countries. I have been working in Mumbai but day and night dream of going back to Rakchham.
Our village is a tribal village, for us making a living from climbing is a little difficult to think about. But Bernd's efforts and the formation of the RMAC give me confidence that we will have a sustainable climbing destination and that I'll be able to return home to be part of it."  
"The success of this project, of developing a sustainable climbing area, depends on a world community," says Zangerl. 
Bouldering, which requires much less expensive gear than roped climbing or mountaineering, has proven to be a good match for a population that historically has not had an excess of free time or capital.
It is also a community-based activity where climbers work together for encouragement and safety. One only needs a special pair of sticky-soled shoes and perhaps a chalk bag that helps keep fingers tacky.
Some climbers carry a bouldering pad, which is a foldable mattress designed to cushion a potential fall. A climbing guide will soon be available on the Rakchham website.
Climbers can expect about 60 single pitch routes and some multi-pitch options, with a grade range from 6a to 8c+ as well as plenty of options to explore.
Head over to the adidas Five Ten YouTube channel to watch Rakchham: Bridge Between Worlds, a film by Ray Demski that charts the evolution of Rakchham's climbing scene and delves into Bernd Zangerl's decade-long obsession with the area.