It might be small…but boy does it have power. That's a statement many would love to hear 😉 What am I talking about? I am talking about the Bob and Brad Q2 Mini Massage Gun!
We trialled it while travelling recently, and it did not disappoint. This nifty little device hits all the right spots, whilst being small enough to fit in your pocket.
This perfectly formed 5.7 inches is incredibly lightweight, making it the perfect choice for out and about, being to and from the gym or travelling.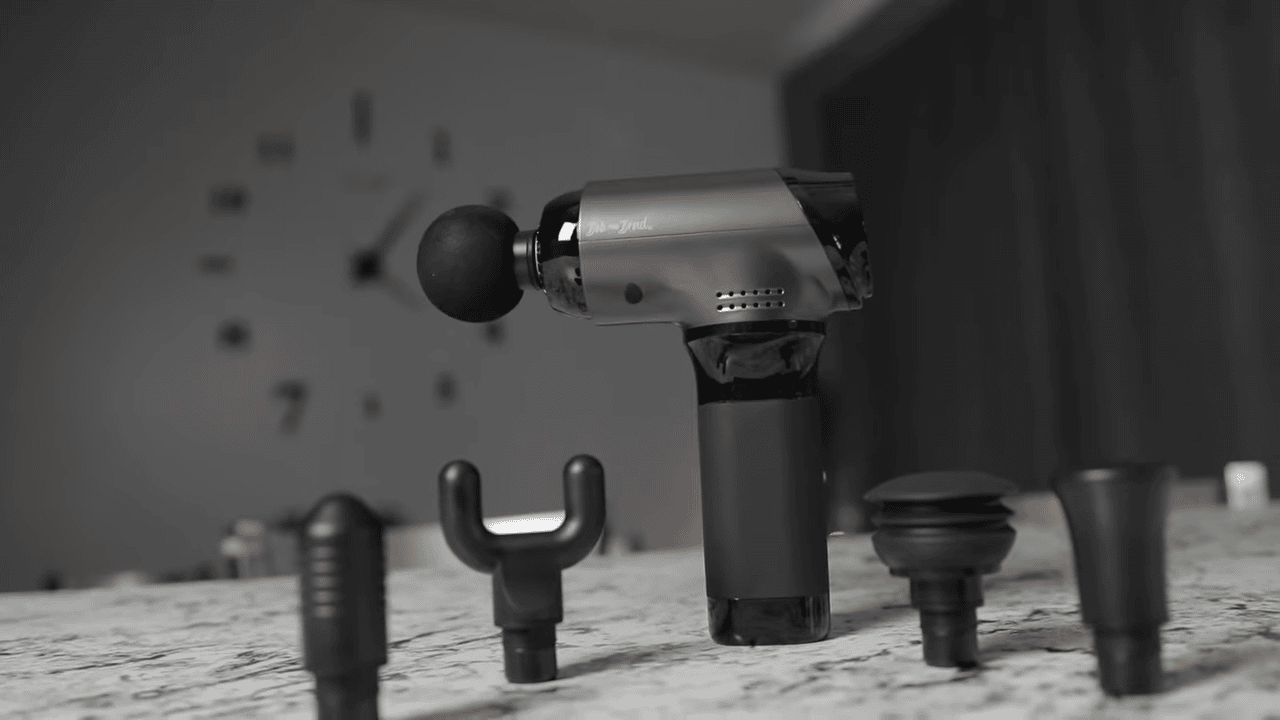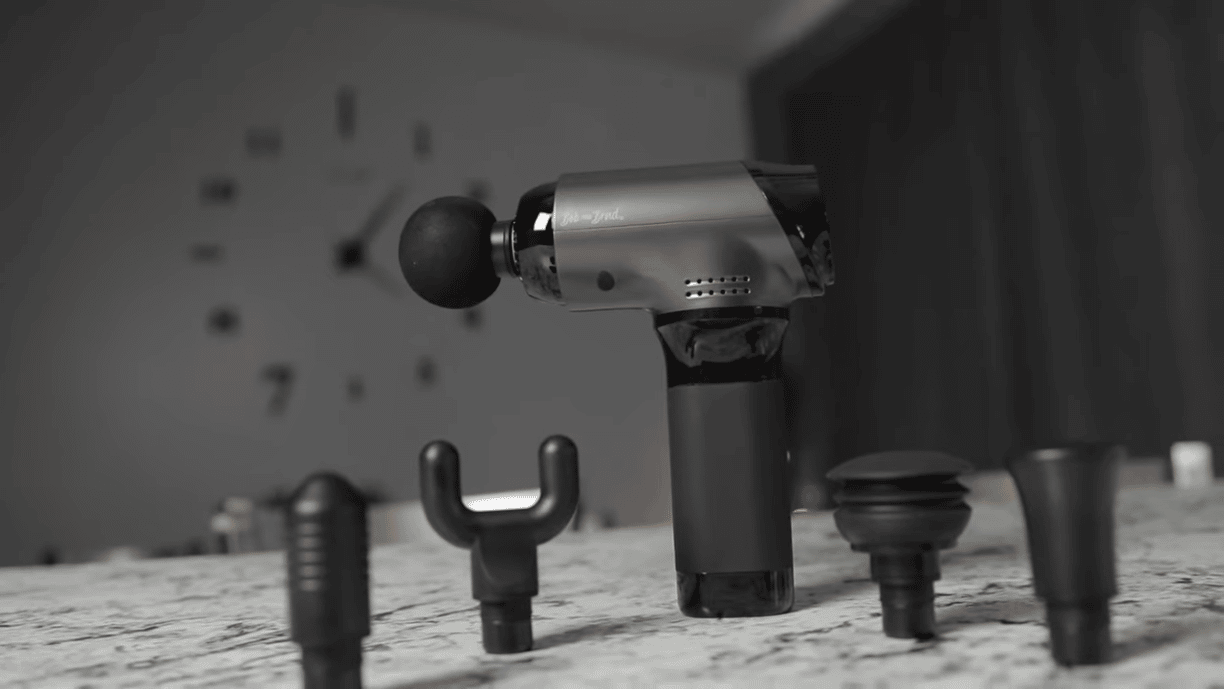 This massager has 5 different speeds ranging from 1800 to 3000 percussions per minute, and five different heads.
Ball head – for massaging larger muscles
Bullet head – targeted massage on joints and deep tissue
Air Cushioned head – gentle massage, ideal if you have a bruised area
Forked head – made for massaging your spine and neck
Flat head – good all-purpose head for almost any part of your body
This gun comes with great instructions laying all of this out for you.
Battery life is a little lower than other guns, but that's because it is a minigun, which is easily charged via USB Type C.
The big one for us was the noise…at 55Db their gun is really quiet, making it fabulous for at the gym (without getting any funny looks) but also in hotel rooms without raising any eyebrows.
Overall for a miniature massage gun, this does everything it should and would be our go-to for travelling.
Currently priced at £65.35 GBP – Head over to Amazon to find out more