Last updated on May 26th, 2023 at 09:38 AM
Berghaus extends pinnacle Extrem range with key new styles for fast and light alpine adventures. 
Calling on a legacy of restless innovation spanning decades, Extrem remains at the forefront of cutting-edge design and elevated performance.
Harnessing the latest technologies and unique construction methods to deliver apparel and equipment that exceeds expectations, and thrives in the most demanding conditions.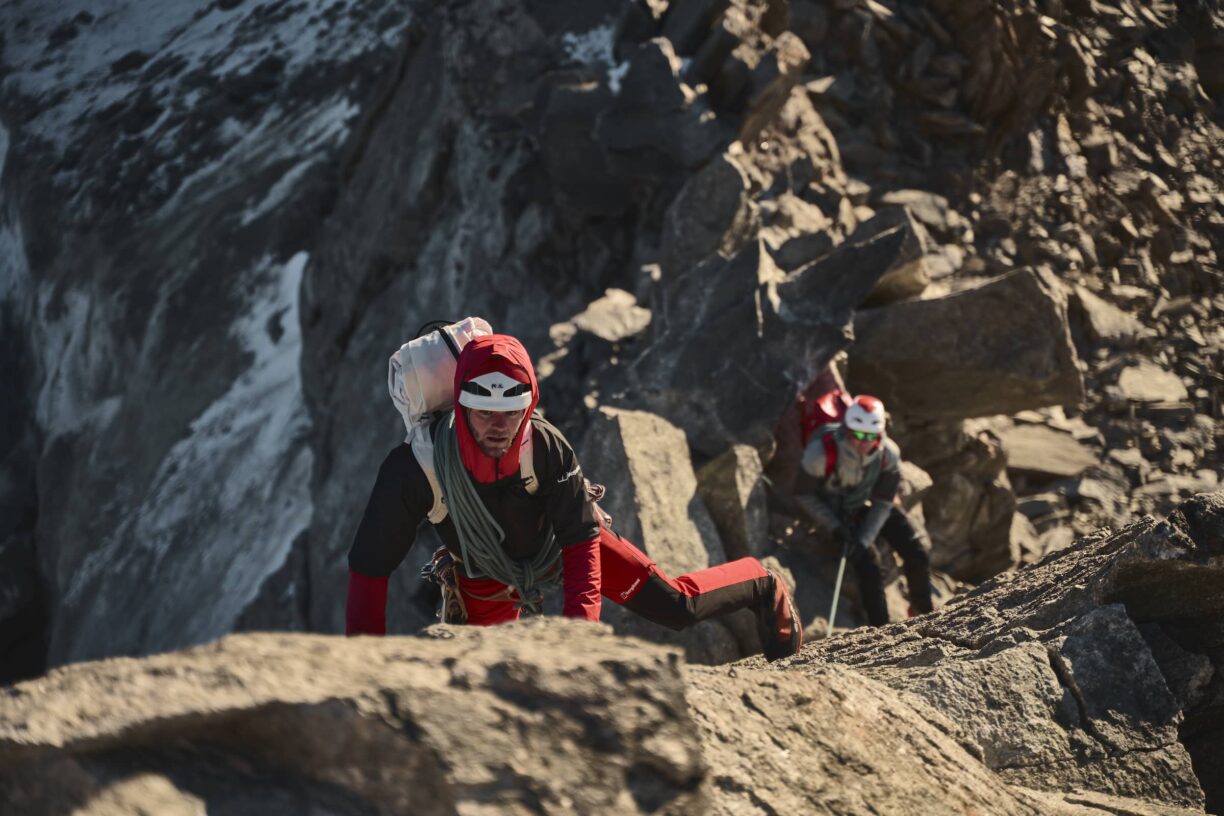 After months of training, planning, and enduring harsh winter conditions, it's time to head back into the mountains and chase some serious vertical.
Summer climbing conditions offer almost endless possibilities for adventure and exploration and the chance for climbers and mountaineers to push their limits, test new skills, and soak in the awe-inspiring beauty of the high alpine.
A birthplace for friendships to form as the sun hangs high in the sky, above summits that will live long in the memory.
Developed and tested by some of Europe's best young alpinists, who feature in a campaign scheduled for release in May, pioneering British outdoors brand Berghaus proudly announce the arrival of the brand's SS23 Extrem range.
Adding five new styles to an award-winning 20-piece collection to give mountaineers a breathable, packable, warm and lightweight layering system for summer alpine pursuits. 
Watch the campaign trailer here:
THE CAMPAIGN:
In stark contrast to the solo pursuit and sufferfest regularly accompanying high alpine narratives, Berghaus' SS23 Extrem campaign profiles Tim, Amy, Gabriela and Joe. The next generation of ambitious young European alpinists. 
Featuring video and photography that depicts the raw, inspiring and infectious fun of adventurous alpinism with a close-knit crew.
From the pre-dawn alarm, coffee before the first pitch, and giddy summit celebration; Berghaus hopes to inspire others to seek out and cherish friendships centred around a love of alpine landscapes and the challenges and triumphs they present.