Last updated on January 13th, 2022 at 07:11 PM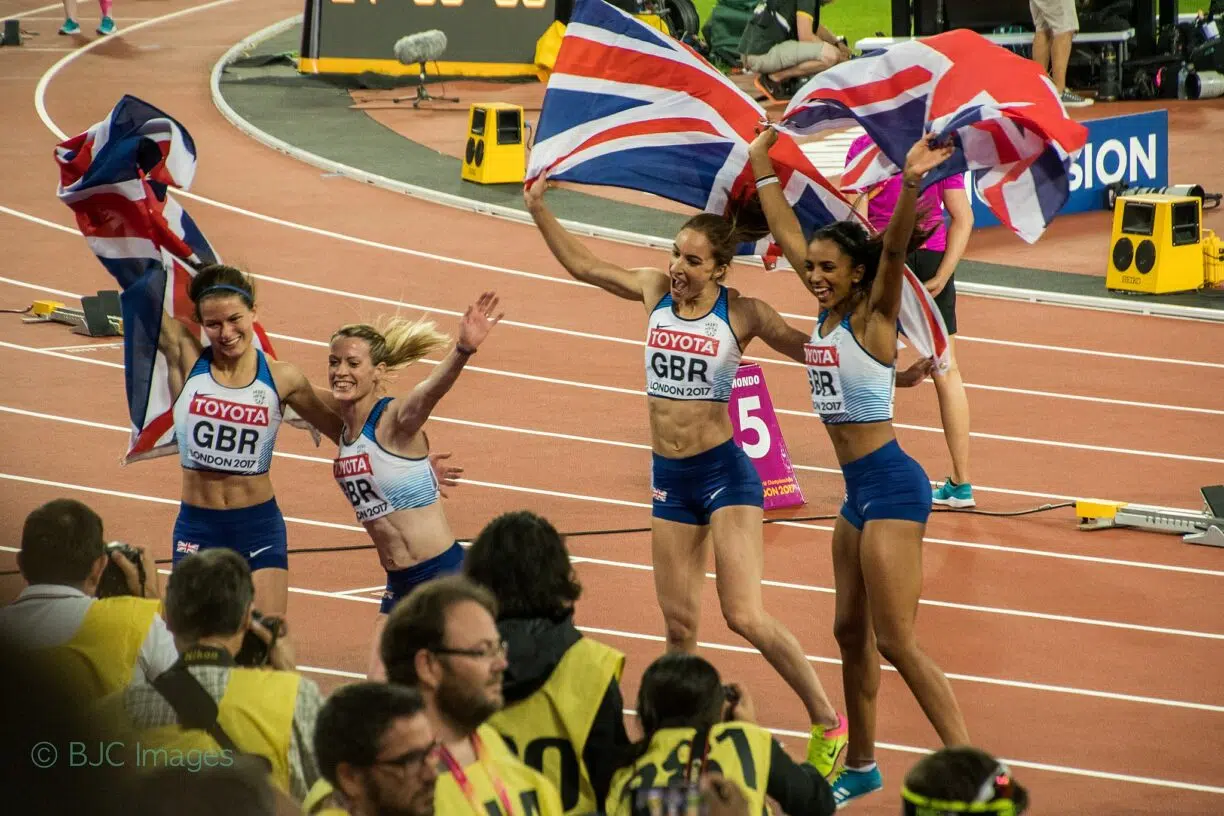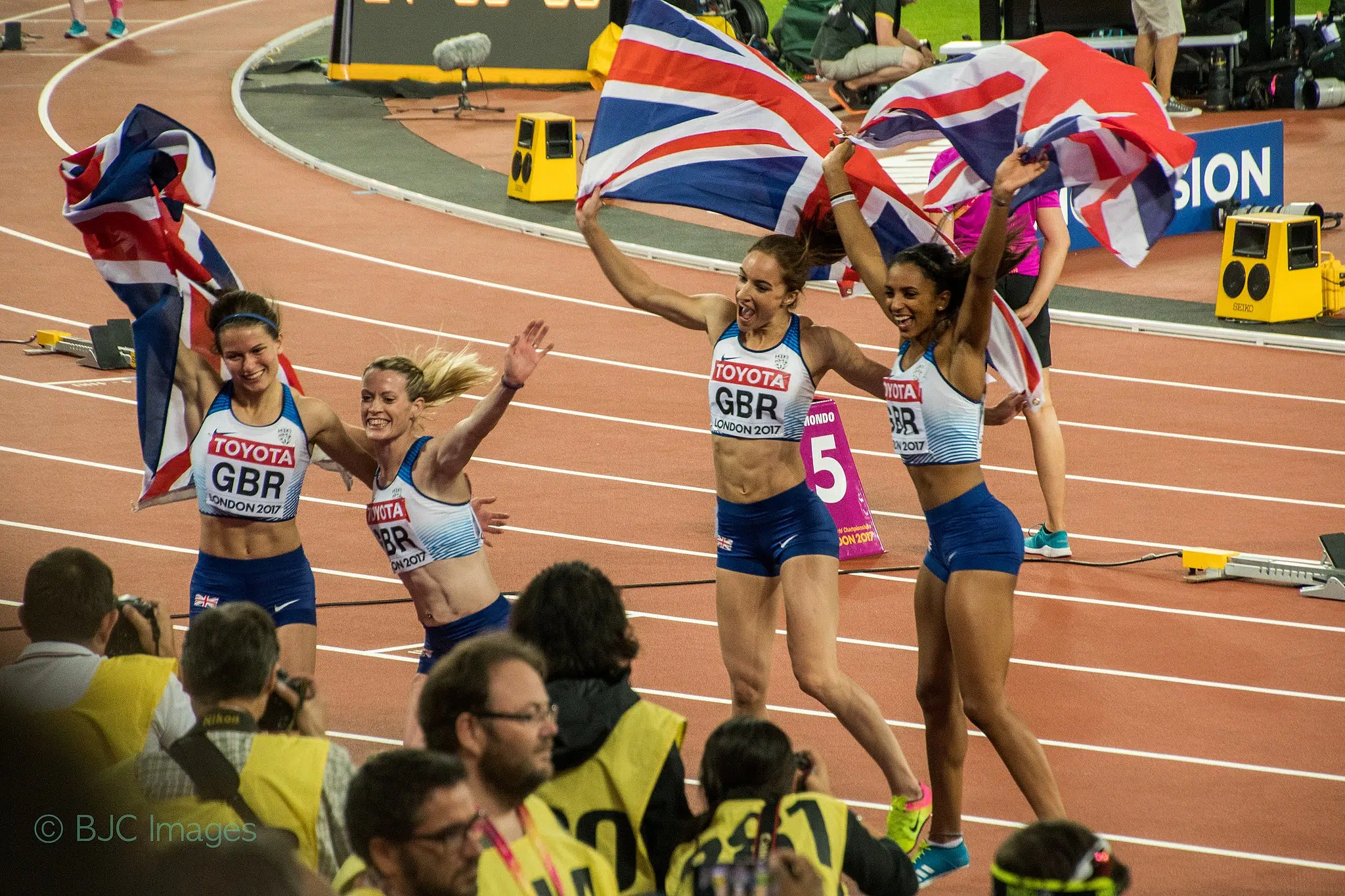 UK Sport is readying to celebrate British winter athletes picking up where their summer counterparts left off, with a host of extraordinary sporting moments set to be delivered at the Beijing Olympic and Paralympic Winter Games.
Over the course of the next two months, over 70 Team GB and ParalympicsGB athletes will energise and inspire the British public with their character, daring and dedication as Beijing hosts the Winter Games an unprecedented five months on from Tokyo last summer.
With these Games once again going ahead amid challenging circumstances, UK Sport remains focussed on doing everything in its power to ensure each athlete selected is prepared, has every chance possible to compete and connect with the British public and return home safely.
From Tokyo to Beijing
The unique proximity of Tokyo and Beijing provides the perfect platform to directly showcase British winter athletes and sports as an integral part of the Olympic and Paralympic high-performance community.
Winter sports and athletes help to broaden the reach and increase the visibility of the high-performance community all year round and Beijing can play a significant role in sustaining and growing the fanbase of Olympic and Paralympic sport.
British athletes have faced significant challenges to get to Beijing, with limitations on international travel, access to facilities and competitions for large periods, and their welfare and wellbeing is of the utmost importance.
They will, though, capture the imagination of the British public with their dramatic, thrilling and pulse-racing performances in the same way the stars of sports such as skateboarding, BMX and wheelchair rugby did in Tokyo.
Reach, inspire, unite
Thanks to continued support from The National Lottery and Government, £27million has been invested into Olympic and Paralympic winter sports World Class Programmes for the Beijing cycle.
In addition, a further £5million from The National Lottery has been invested to directly support athletes via Athlete Performance Awards.
UK Sport also set up the Beijing Support Fund in the autumn to support more sports with their Games preparations.
While both the Olympic and Paralympic teams are yet to be finalised – UK Sport has confidence in the great potential within winter sports and athletes and that a young, dynamic and motivated team will reach, inspire and unite the British public, just like those from Tokyo.
UK Sport takes a holistic approach to success taking into consideration a wide variety of factors. This includes performances coming from a broader range of events and from a range of athletes, with a greater gender balance and variety of backgrounds and pathways to achieving the pinnacle of their sport.
Intelligence gathered by UK Sport suggests that British athletes have the potential to win between 3-7 medals at the Olympics and 5-9 medals at the Paralympics.
Sally Munday, CEO at UK Sport, said: "This is a Games of great opportunity. It does not feel that long ago that we were celebrating the amazing skill, talent and passion of British athletes in Tokyo.
The baton has now passed to winter athletes to provide their own dramatic, thrilling and pulse-racing performances.
"To have another Games so close is a fantastic chance for British athletes to showcase the power of Olympic and Paralympic sport to reach, inspire and unite the nation.
We acknowledge that getting to Beijing has been extraordinarily challenging. British winter athletes have had to adapt and show great resilience and dedication to get to the Games and we are immensely proud of them.
"I would also like to commend the fantastic work that the British Olympic Association and British Paralympic Association has done in getting their teams ready for Beijing as well as the coaches and support staff at the winter sports.
For the BOA and BPA, having two Games so close to each other is unprecedented in the modern era and their dedication to ensuring every selected athlete is ready for Beijing is exemplary."
Sport Minister, Nigel Huddleston, said: "Working together with our National Lottery partners we are providing unprecedented levels of financial support for our athletes to ensure they have the best chance of success at this year's Winter Olympics.
"Competing at this level takes years of hard work and dedication and I would like to wish all of our athletes good luck as they take on the world's best."
Dr Kate Baker, Director of Performance at UK Sport, said: "This is a fantastic period for British winter athletes and sports. A Winter Games – with its inherent thrill, jeopardy and drama – provides the chance to build on what was achieved in the summer in Tokyo and inspire the British public once again with yet more extraordinary sporting moments.
"I want to state my admiration for every single British athlete, and their coaches and support staff who have been preparing for Beijing, for the way they have adapted to and handled the challenges they have faced.
The teams for both the Olympic and Paralympic Winter Games are maturing across a broader range of sports and a wider group of athletes and that is a sign of the good health of the high-performance community.
"We are also extremely grateful to Government and The National Lottery for continuing on this journey with us. They are providing sustained levels of investment into Olympic and Paralympic sports and without their support British athletes wouldn't be where they are today."
Team GB Chef de Mission for Beijing 2022, Georgina Harland, said: "We have an incredibly talented group of athletes going to these Games and I'm very excited to see them perform in Beijing and make their loved ones and the nation proud.
"Winter sports are an amazing mix of fast, exciting and highly skilful disciplines and I fully expect the British public to really get behind and enjoy the performances from a team of new and experienced winter Olympic athletes.
"We have nothing but admiration and respect for the athletes as they've stayed committed to the task of training and competing despite the ongoing pandemic and it will be a special moment to go and compete on the Olympic stage and we have no doubt they will deliver thrilling and inspirational performances."
Phil Smith, ParalympicsGB Chef de Mission at Beijing 2022, said: "I am honoured to be leading such a talented team to Beijing and am confident that with each successive winter Games Great Britain continues to be recognised as a high performing winter sport nation.
"We will be taking one of the biggest ever ParalympicsGB teams to Beijing 2022 and undoubtedly our most competitive, which is testament to the incredible work of the sports and athletes who have continued to train and prepare to compete on the biggest stage of all during these unprecedented times.
"While the pandemic has presented us with a host of challenges, we have remained fully focussed on delivering the best possible Games time environment for our whole delegation, to not only ensure they remain safe and well but also to empower them to thrive and deliver personal best performances."