Last updated on October 24th, 2022 at 03:29 PM
The AA Rosette winning Bannatyne health club and spa in Bury St Edmunds has expanded its restaurant menu to offer a wider variety of dishes for vegan customers.
Chef Nicholas Hazelton, himself a vegan, has added a range of healthy and tasty meals to encourage members and guests to experience vegan food.
Included on the new menu are innovative dishes including 'fishless' fish and chips, which is deep-fried artichoke in tempura batter, with hand-cut chips, crushed peas, tartar sauce and lemon; Puy lentil dahl; spring vegetable risotto; beetroot quinoa, creamed tofu, edamame beans and pomegranate and the Mezze sharing platter, including a selection of Mediterranean dishes.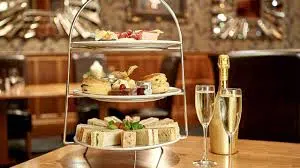 Nicholas explains: "Although I am a vegan myself, I respect the fact that not everyone feels the same way. However, I think it is important that guests are given the opportunity to experience new tastes and food that they may not usually go for.
"We've got the old favourites of beer-battered fish and chips and steak on the menu but lots of diners are trying the new options.
I'm not sure if many people realise that vegan food can be totally delicious as well as healthy, but the feedback has been really positive.
I'm delighted to be introducing an interesting and unusual menu that sits perfectly with the overall wellness experience of our lovely health club and spa."
Daryl Johnson, Resort Manager at Bannatyne Health Club & Spa Bury St Edmunds, said: "Nicholas is passionate about creating delicious food, and also about vegan food.
"His new creations combine the two and it's fantastic that guests are trying the new menu and thoroughly enjoying the vegan options, whether they normally follow a vegan diet or not."
The long-established AA Rosette scheme recognises successful cooking at different levels across the UK. Success or failure in achieving Rosettes is based on one or more visits by an AA inspector to a hotel or restaurant.
Only about 10 per cent of all the restaurants across the UK are of a standard which AA inspectors consider worthy of one Rosette or more.