The workplace is changing, businesses will be forced to adapt in order to keep up. A recent survey found that 40% of working people felt their office is unprepared for the current situation* making Bakker Elzhuizen Safety Screens a great solution to help safely facilitate the return to work.
Bakker Elkhuizen has achieved this in an affordable and sustainable way. With the BE Safety Screens U-shape, Back, and Side screens, the workplace can be modified to keep up with regulations while also looking aesthetically pleasing.
The screens made from recycled products are also 100% recyclable, meaning they can be recycled when finished with.
Bakker Elkhuizen selected this material to guarantee health and safety in an environmentally conscious way. Although PET felt feels soft, the material is strong with great load-bearing capacity.
In addition, employees have increased privacy from the rest of the office, but the screens are also available with transparent, acrylic windows which allow employees to see and talk to colleagues easily.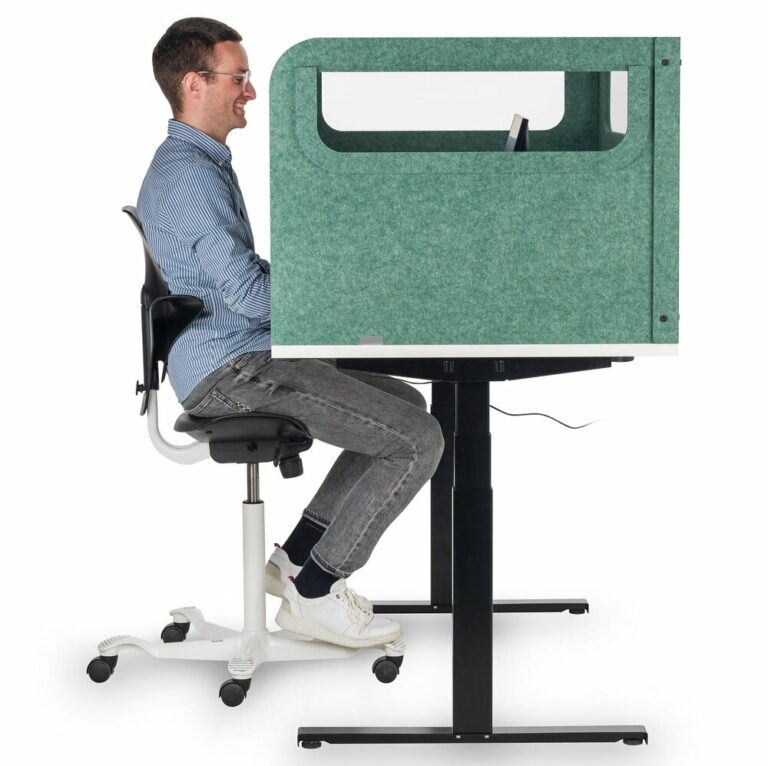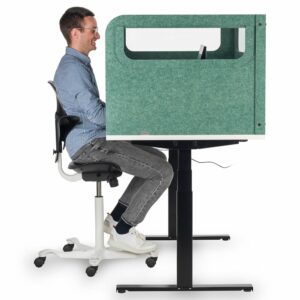 Adding to the elegant look, the new screens are also fitted with a panel brush, keeping cables secure and tidy. The screens can easily be cleaned with water or alcohol-based products, neither of which will damage the quality of the felt.
While the new normal may seem like a big change, Bakker Elkhuizen makes the transition stylishly simple as well as good for the environment.
Special features
Made from recycled materials

Felt is soft to the touch yet durable and strong

Increases privacy and decreases distraction

Cable management made easy with fitted panel brushes

Easy to install and simple to clean

Multiple colour options